Pull up Bar with strong Hand Grip
Rs. 1,199.00
Rs. 3,000.00
-61% OFF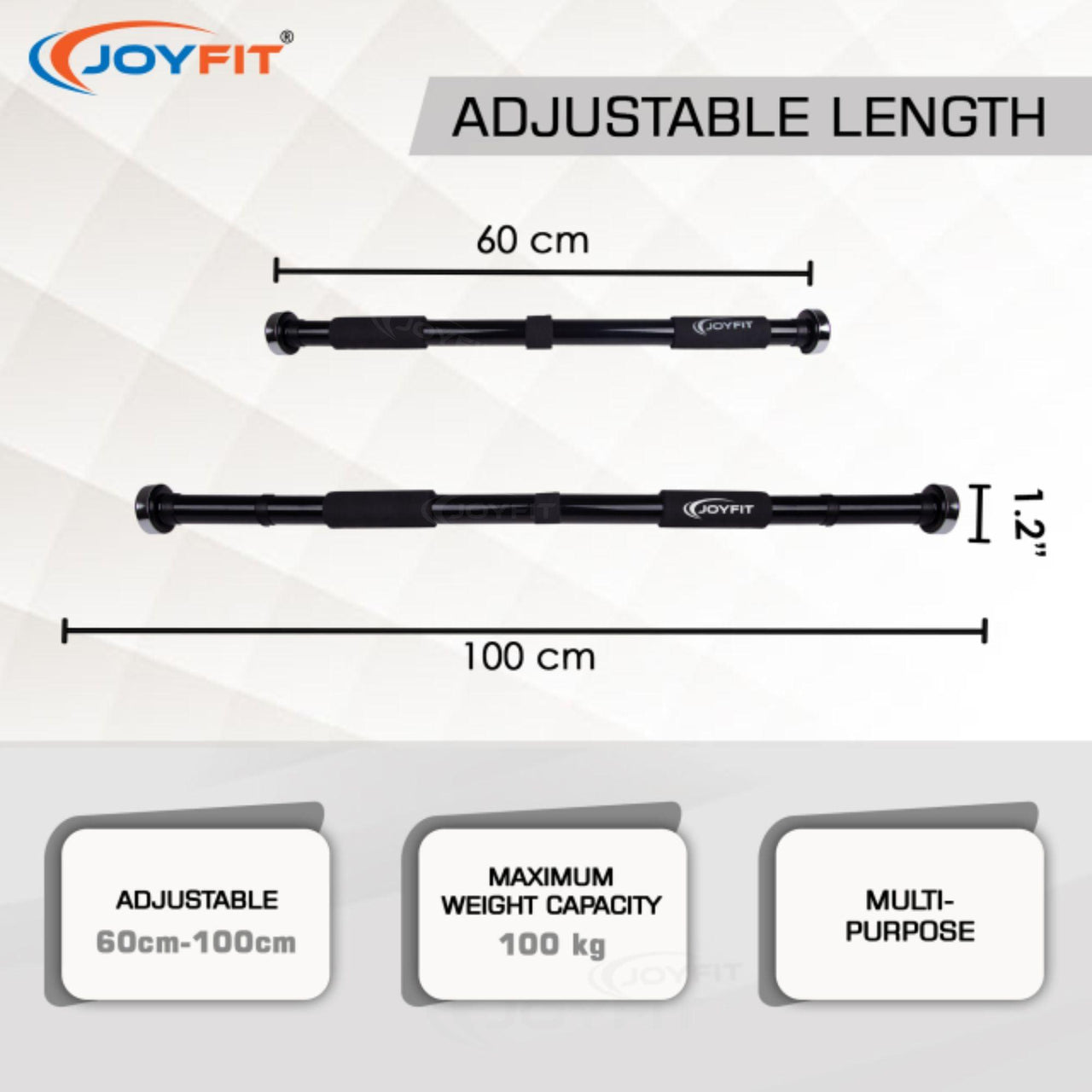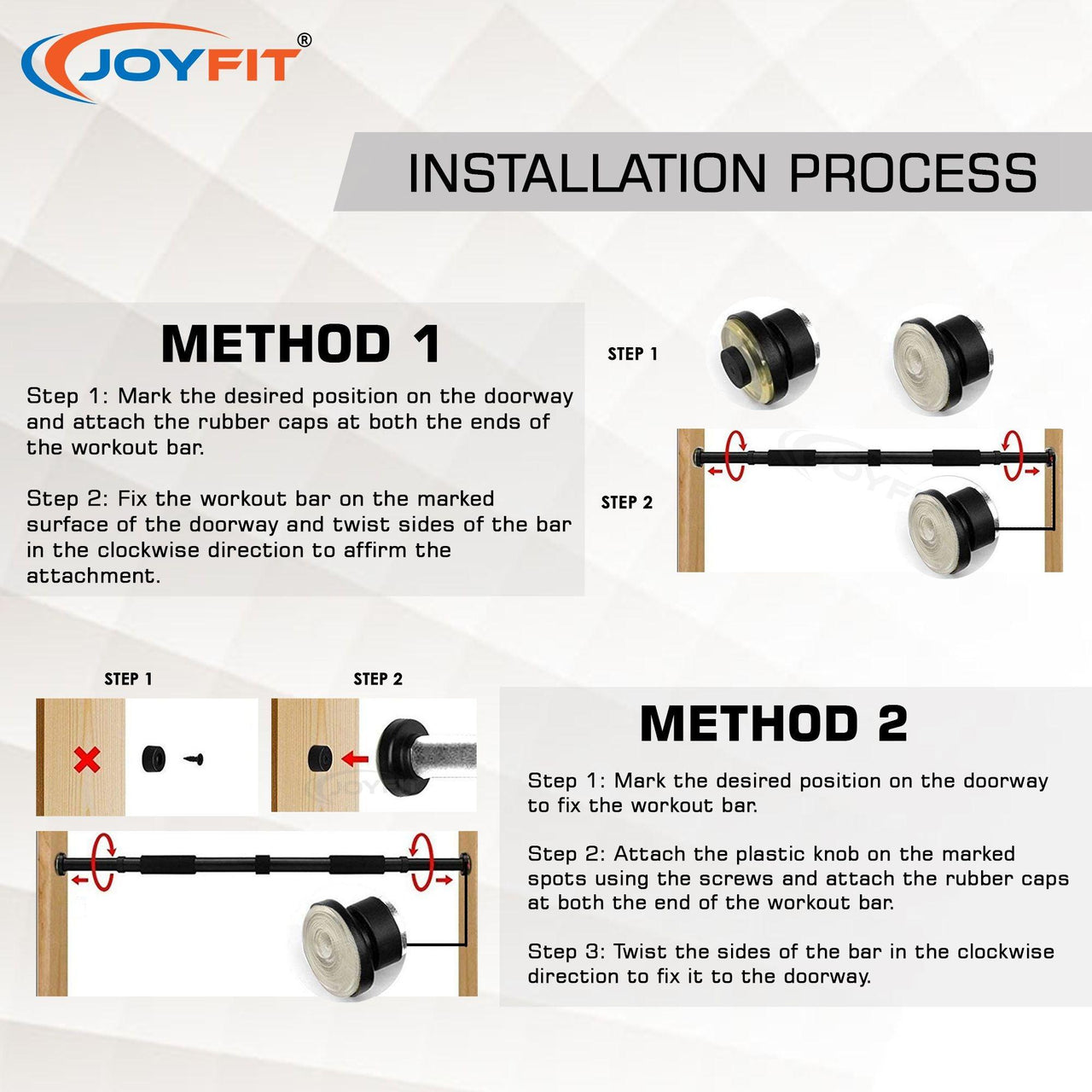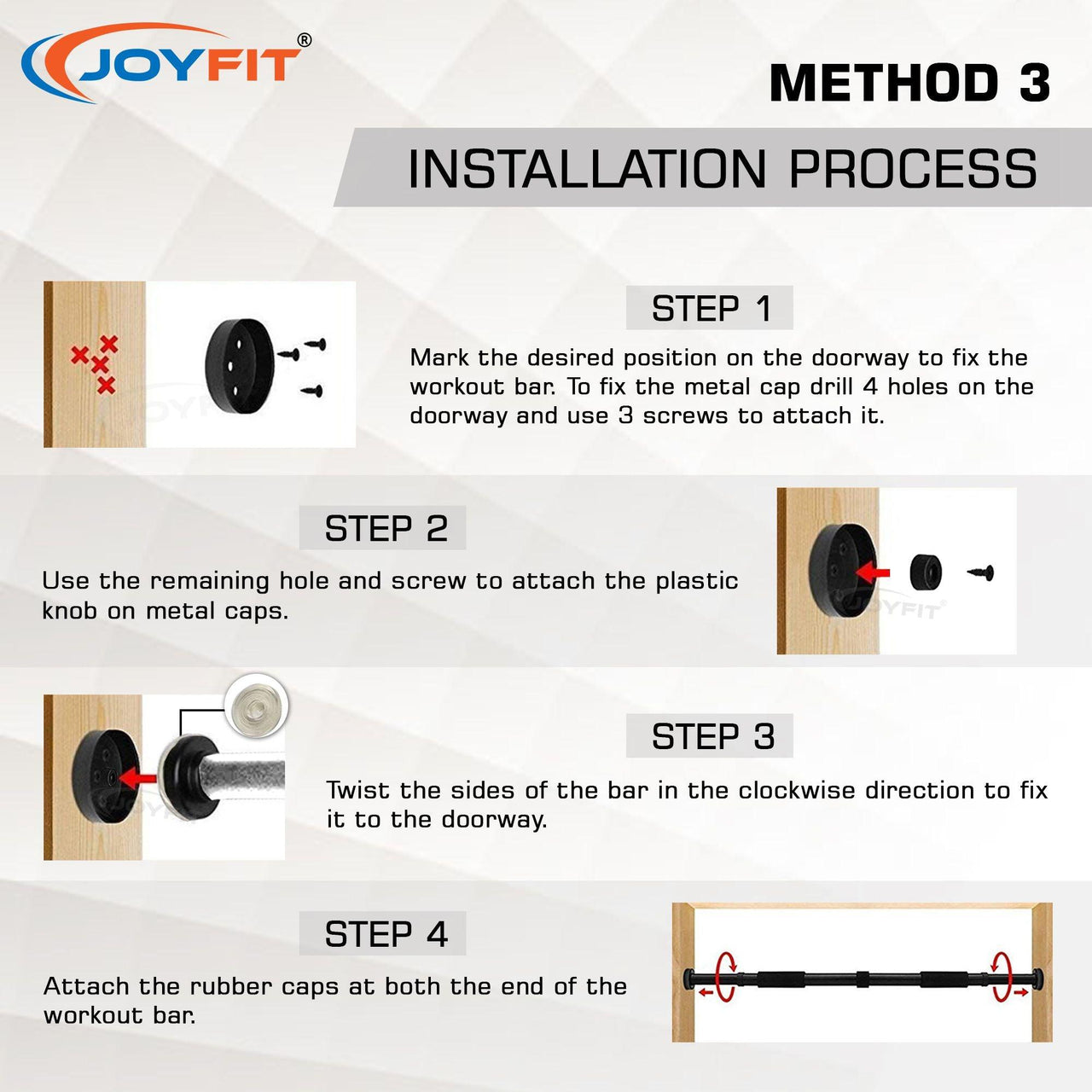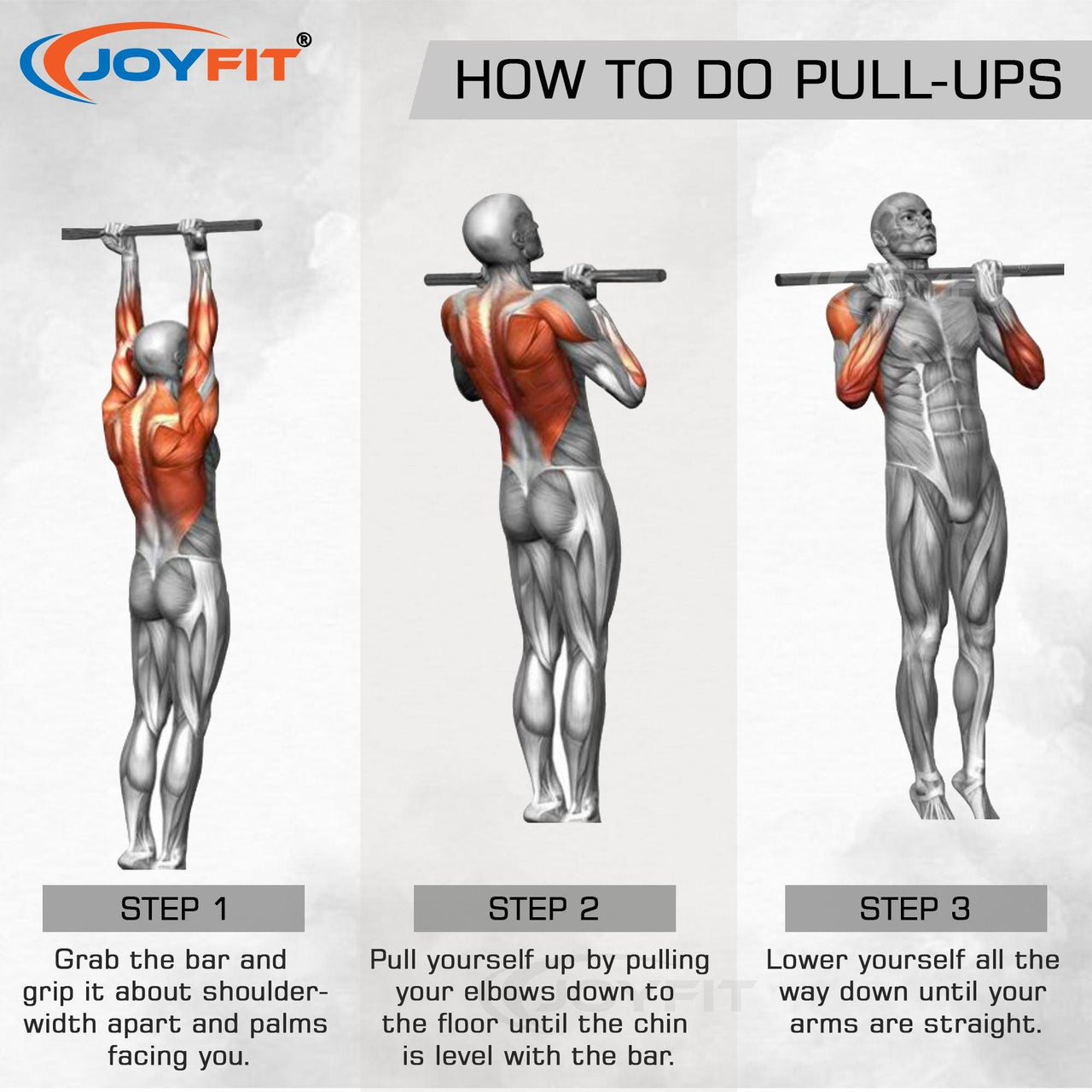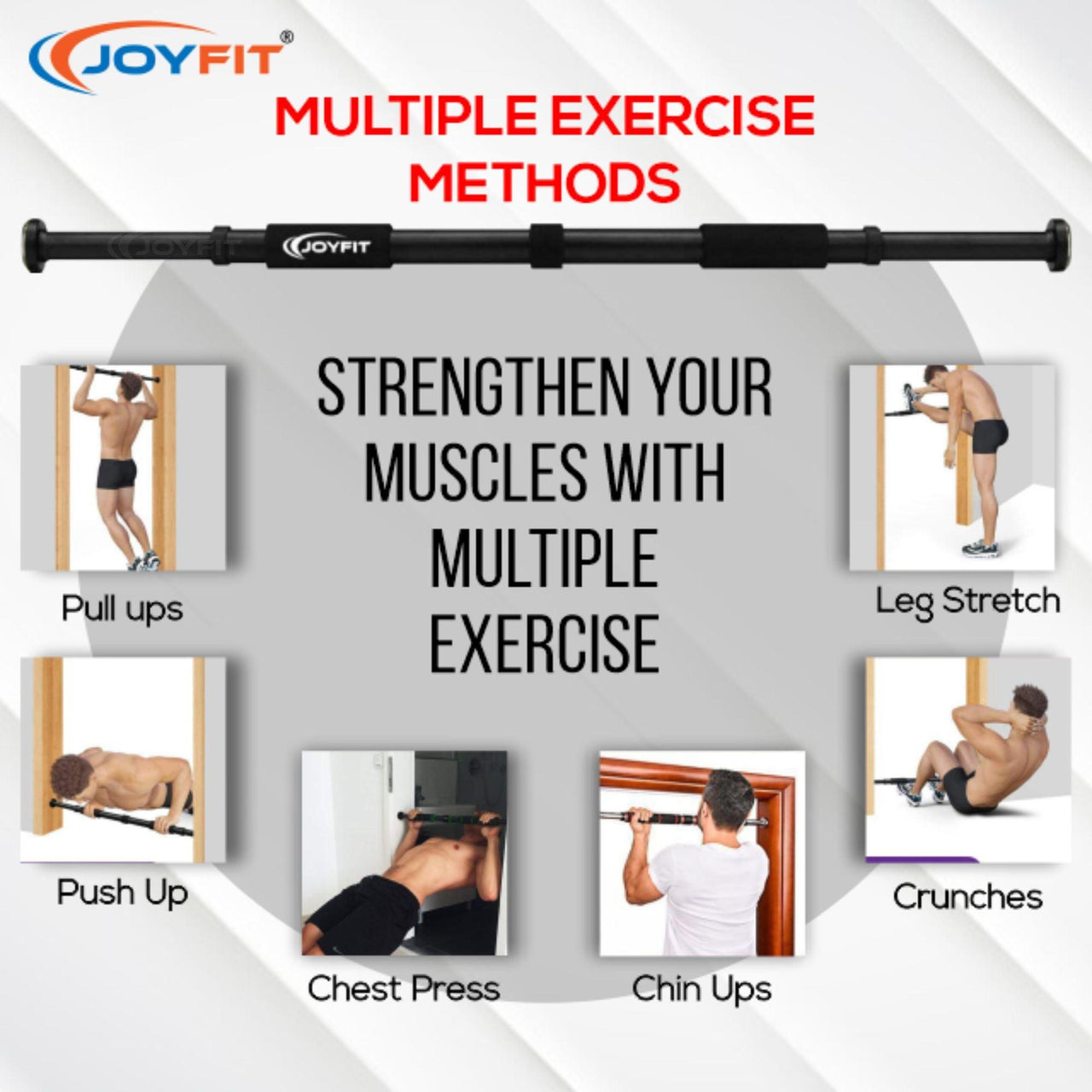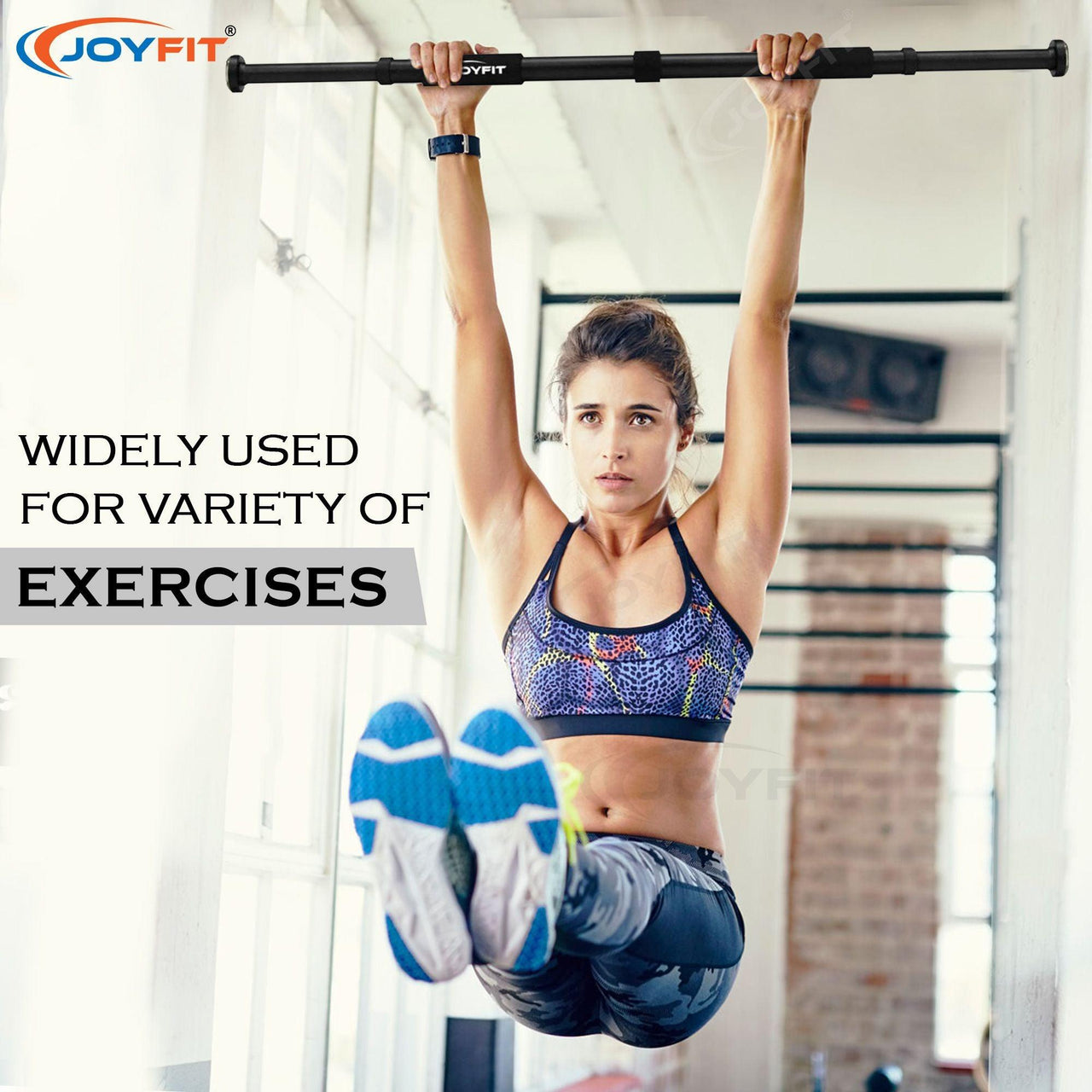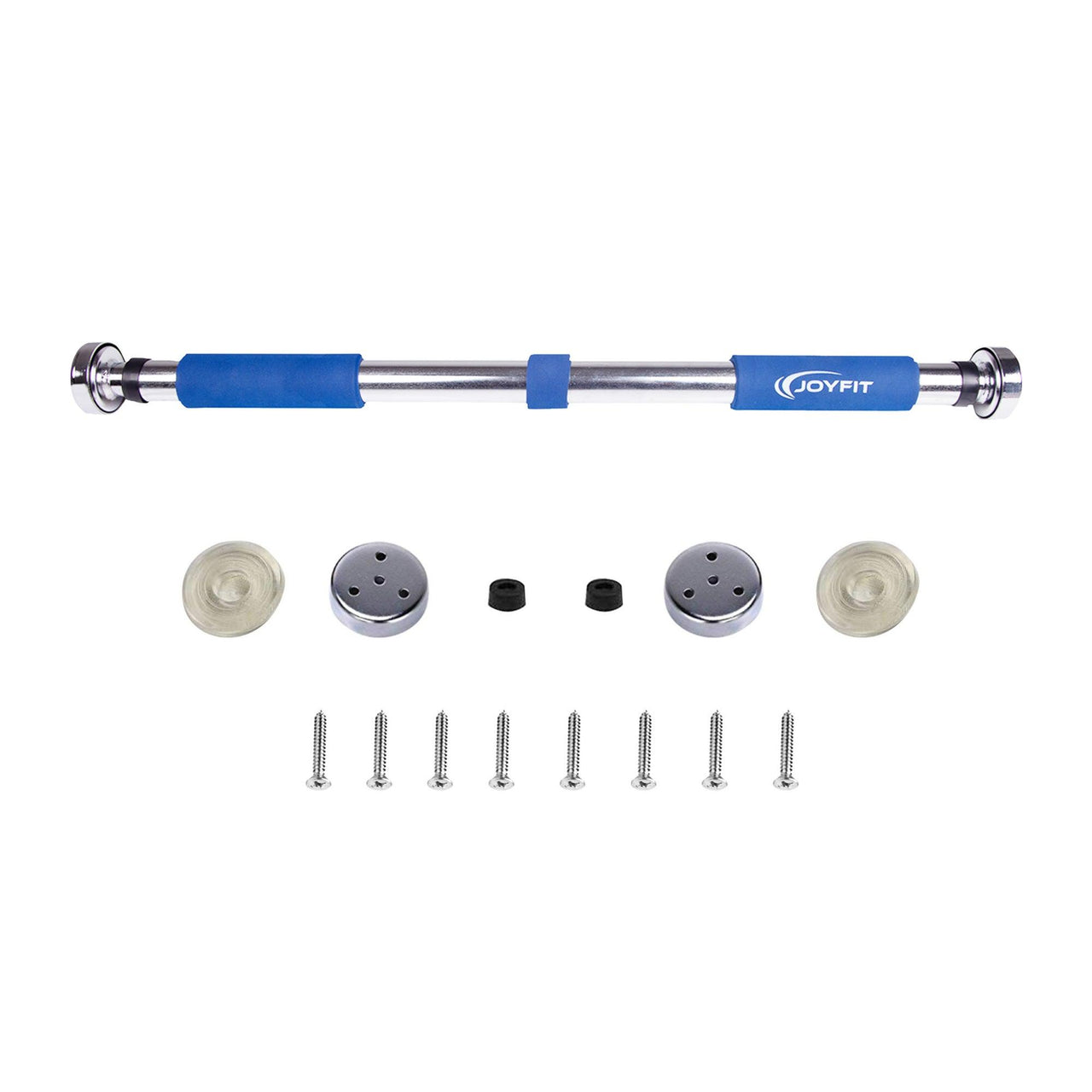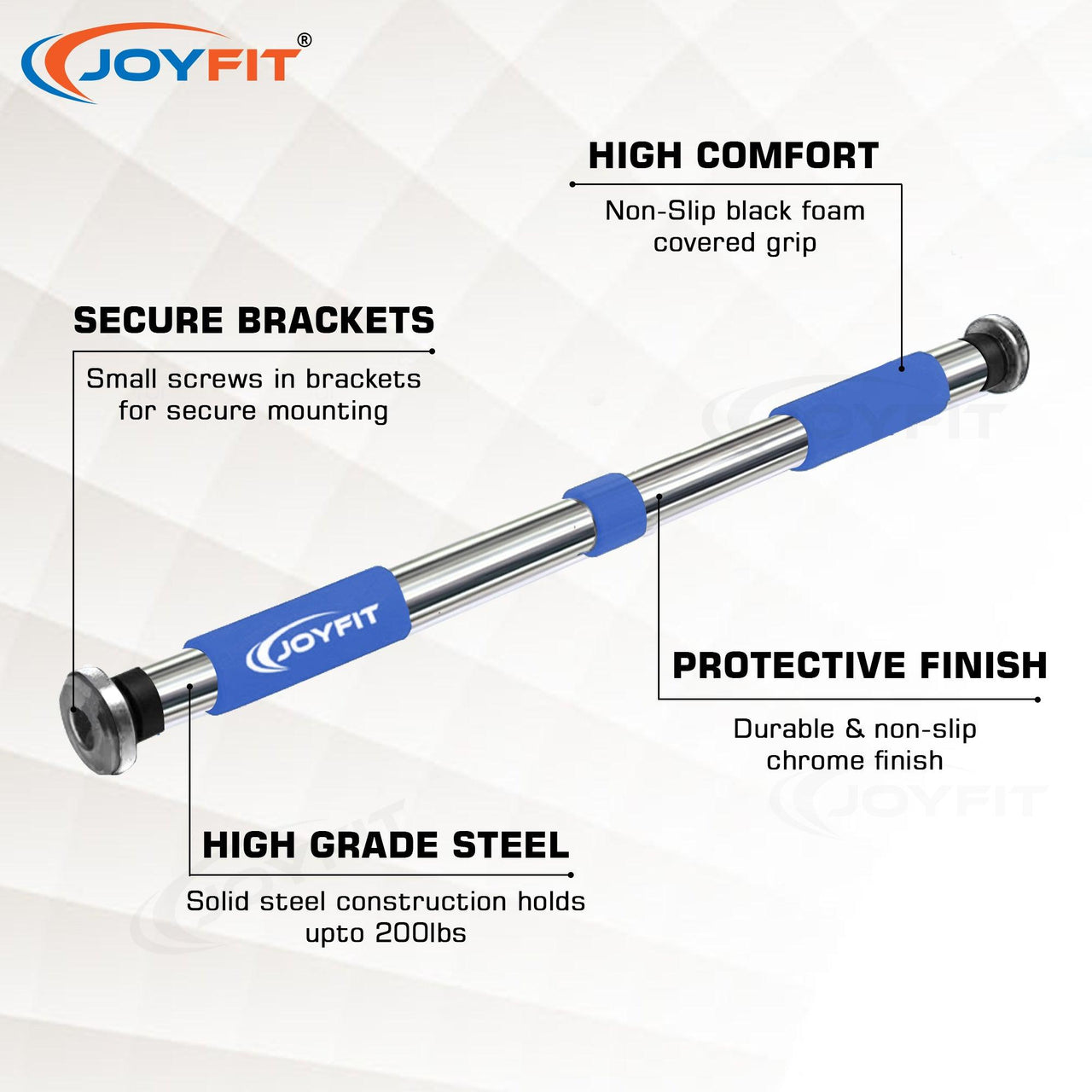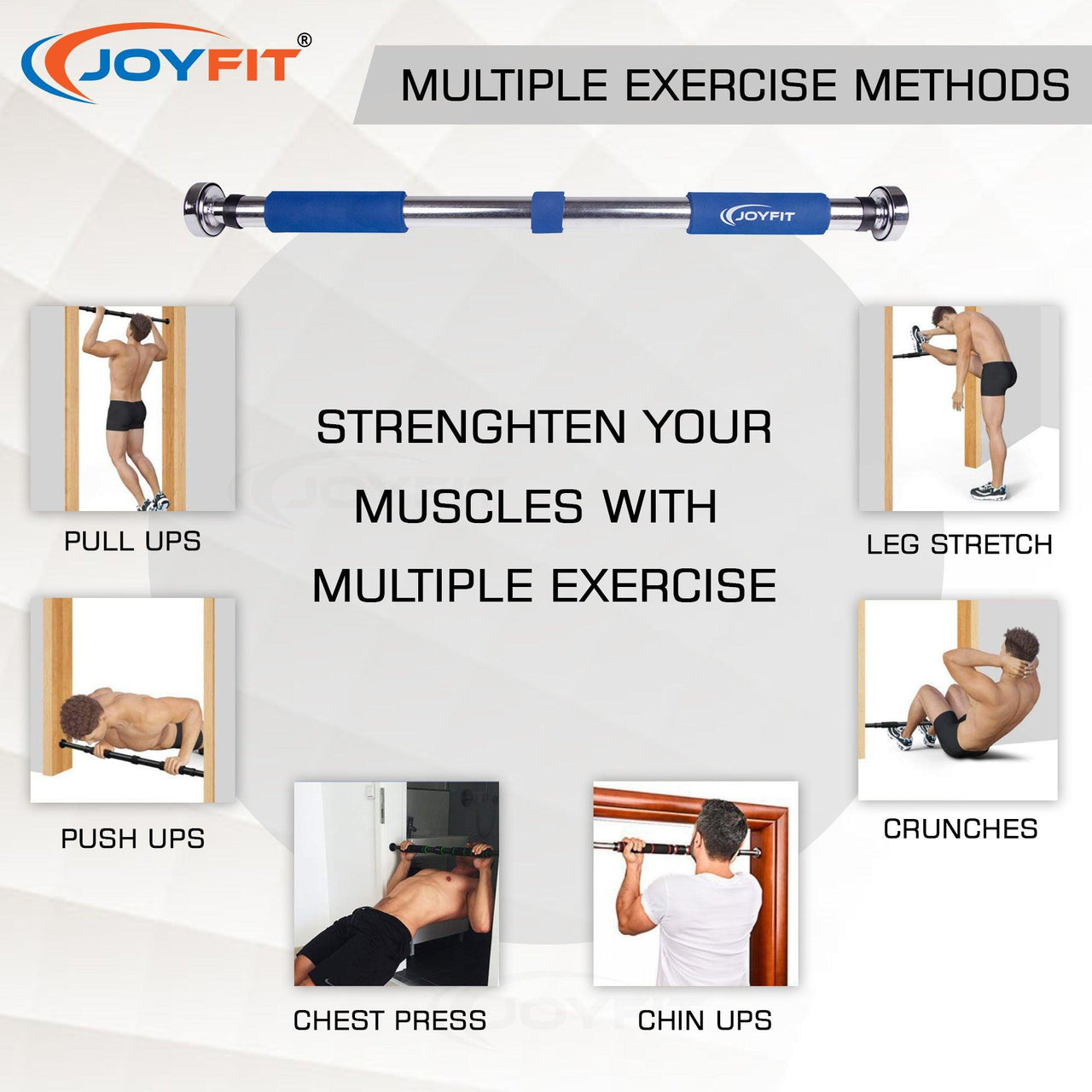 Pull up Bar with strong Hand Grip for Chin-ups, Crunches & Upper Body Workouts
JoyFit Home workout bars are made of carbon steel. It comes with an adjustable grip to fit in the door frame within 60 to 100 cm. Its handgrips are made with high-density foam which in turn makes it Non-Slip and keeps the grip comfortable. Workout bars can be easily fixed at different heights in between your doors for each workout. It is convenient, easy to install, and provides maximum safety during your push up training! JoyFit Home workout bars are Ideal for carrying out a variety of exercises like Upper Body Workouts, Chin-ups, Hanging leg raises, Crunches, and other Fitness Exercises.  It can hold up to 100 kg of weight, suitable for men and women.
Note- Read the instructions manual carefully before installing the pull-up bar.
Specifications
PREMIUM QUALITY MATERIAL:

Joyfit Chin-Up Bars are constructed using premium graded Carbon steel & extra-long high-density foam handle which makes the bar non-slip, and provides a comfortable grip over the bar. 
ADJUSTABLE BAR LENGTH:

The workout bar, comes with an adjustable length to fit in the door frame within 60 to 100 cm.




COMFORTABLE GRIPS:

Its Non-slip extra-long foam grips provide extra comfort to minimize hand fatigue and pain.




EASY TO INSTALL:

It is convenient & quickly installed within 30 seconds, helps you enjoy your exercise at any time. 
ENSURE MORE SAFETY WITH SAFETY CAPS:

JoyFit home workout bar features a safety cap along with the fitness bar which can be inserted in the door frame and then the fitness bar should be locked inside to ensure premium grade safety with no chance of loosening.




HIGH CAPACITY:

Pull-up bars can easily hold up to 100 kg of weight if installed with safety caps. And, it can hold up to 70 Kg even without safety caps.



OFFERS A WIDE VARIETY OF EXERCISES:

Ideal for a variety of upper body exercises like chin-ups, hanging leg raises, push-ups, dips, situps, and crunches. It helps you to strengthen the major muscles in your arm thus ensuring proper physique shapes. 
PACKAGE CONTAINS: Pull-up bar with extra screw sets and a door safety cap. 
Color Options: Black and Blue

Previous Product

Next Product