Joyfit Dumbbells Vinyl coated [2Pcs]
Rs. 999.00
Rs. 2,000.00
-51% OFF
Weight
1 kg (Pink)
2 kg (Blue)
2 Kg (Yellow)
3 kg (Yellow)
5 kg (Red)
4 Kg (Blue)
5 Kg (Orange)
4 Kg (Yellow)
3 Kg (Blue)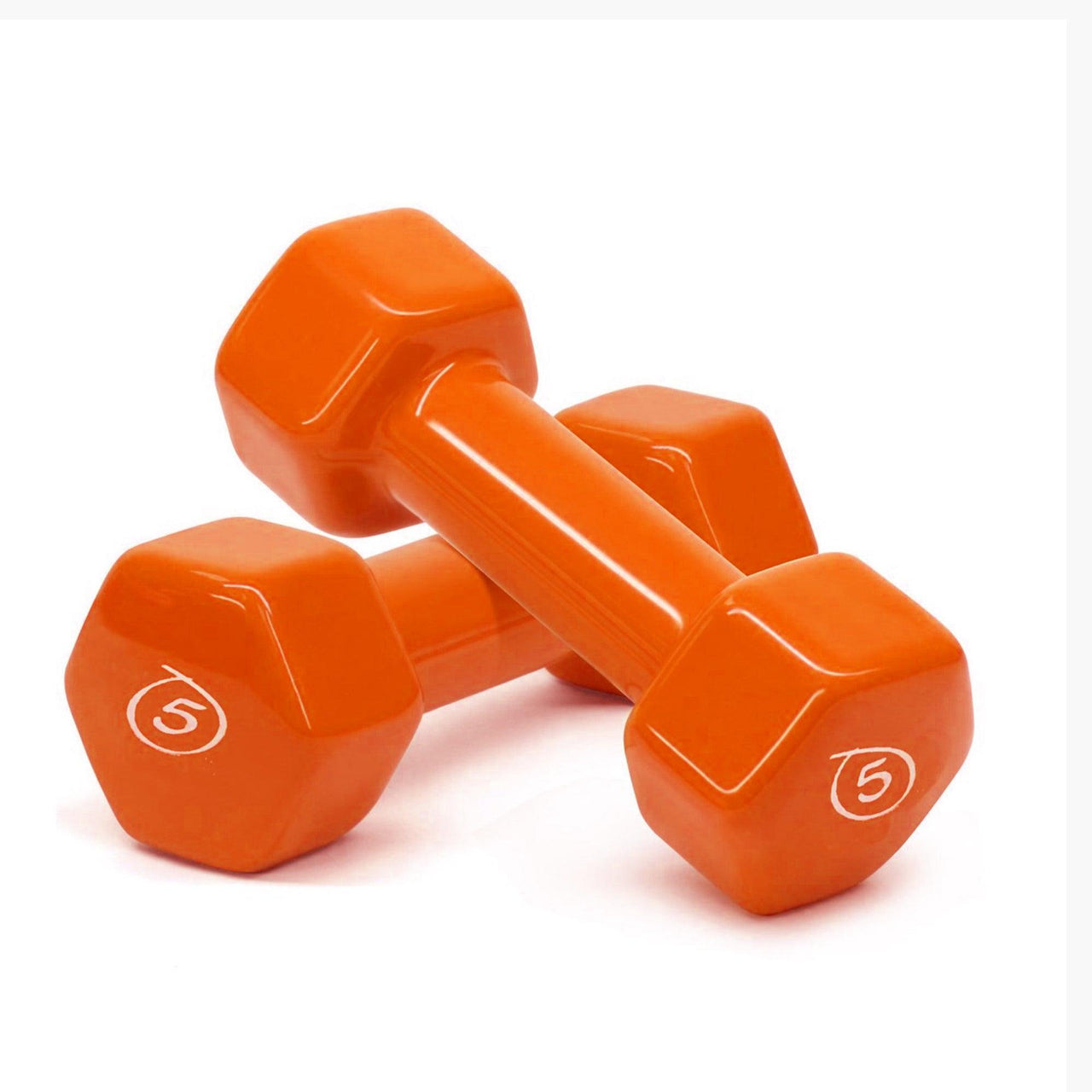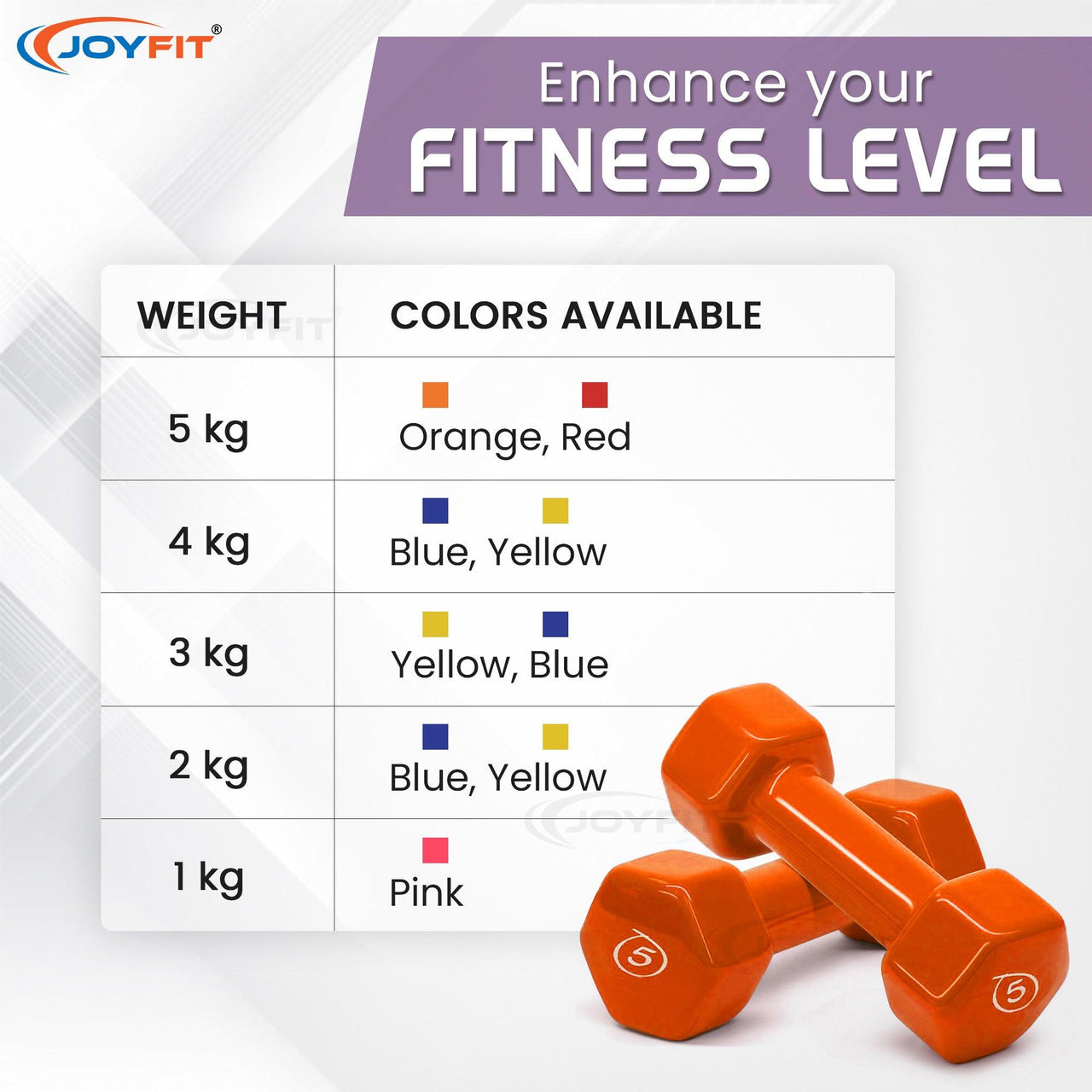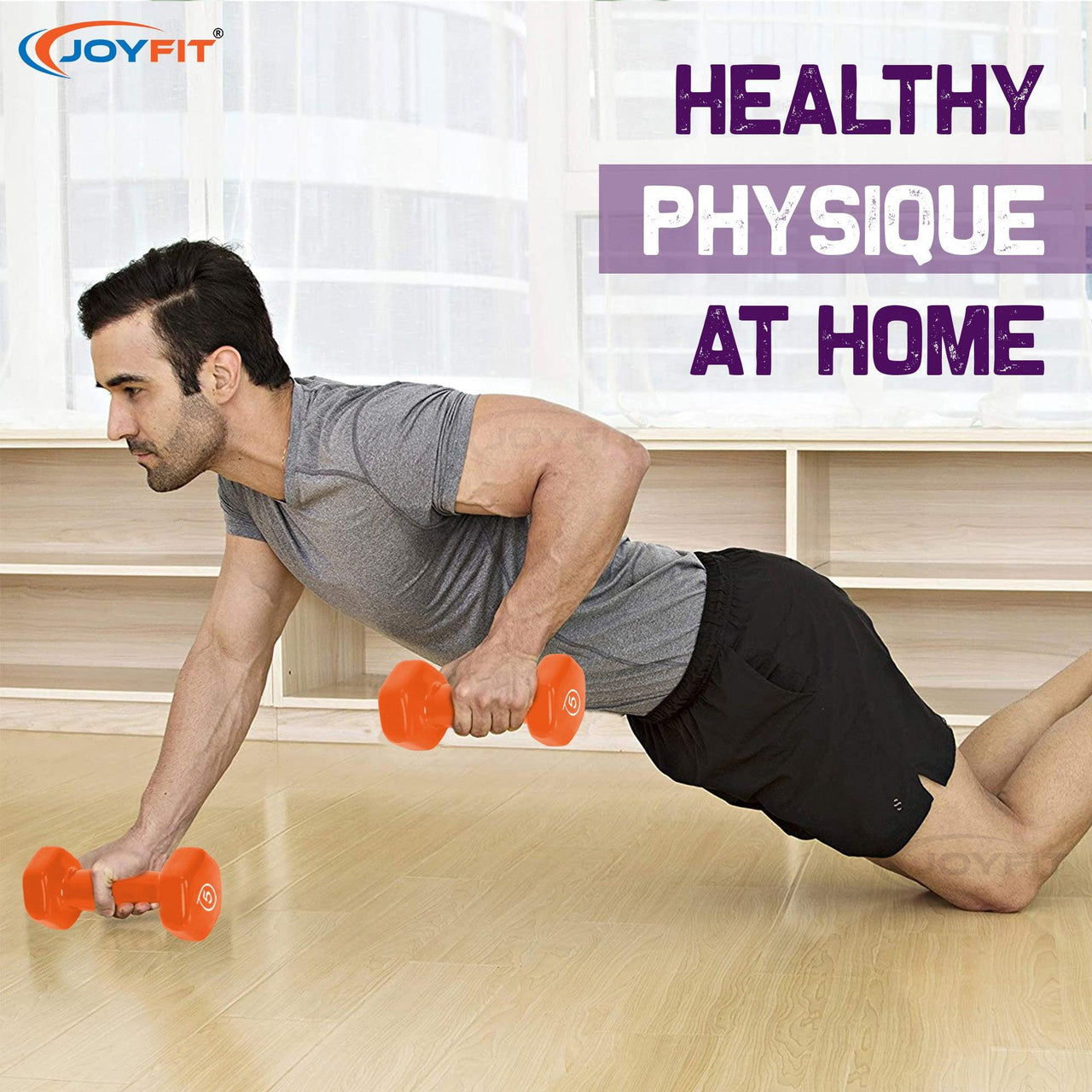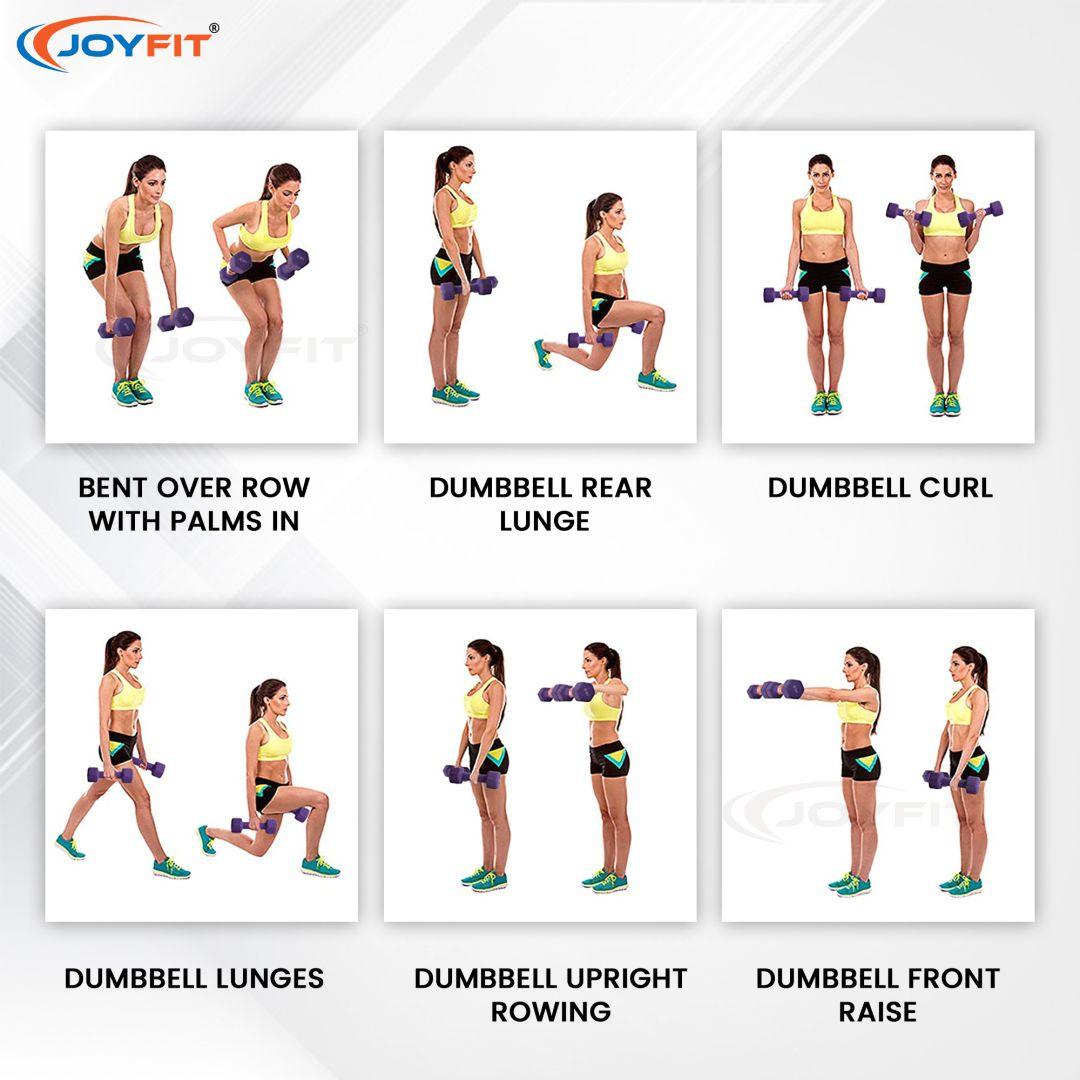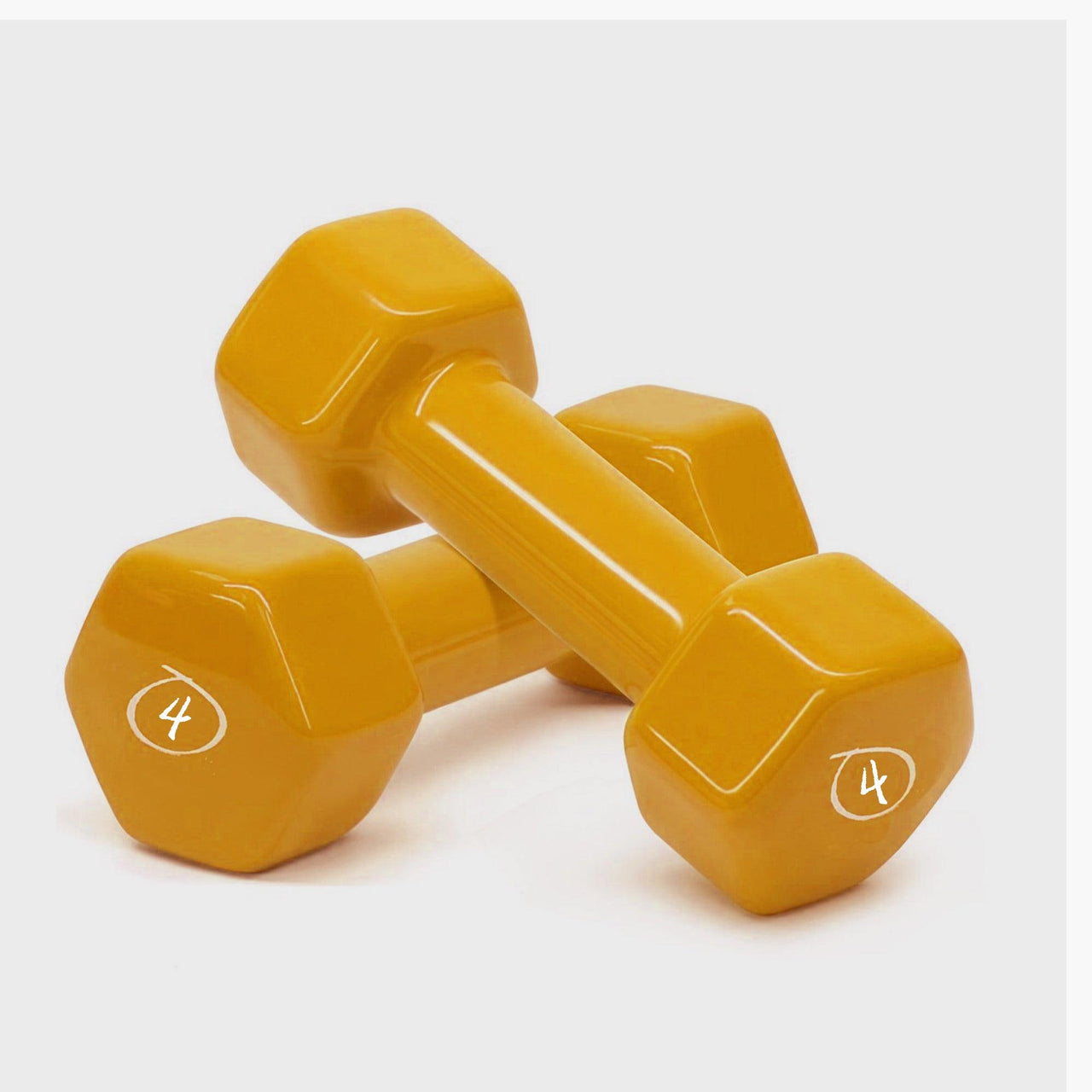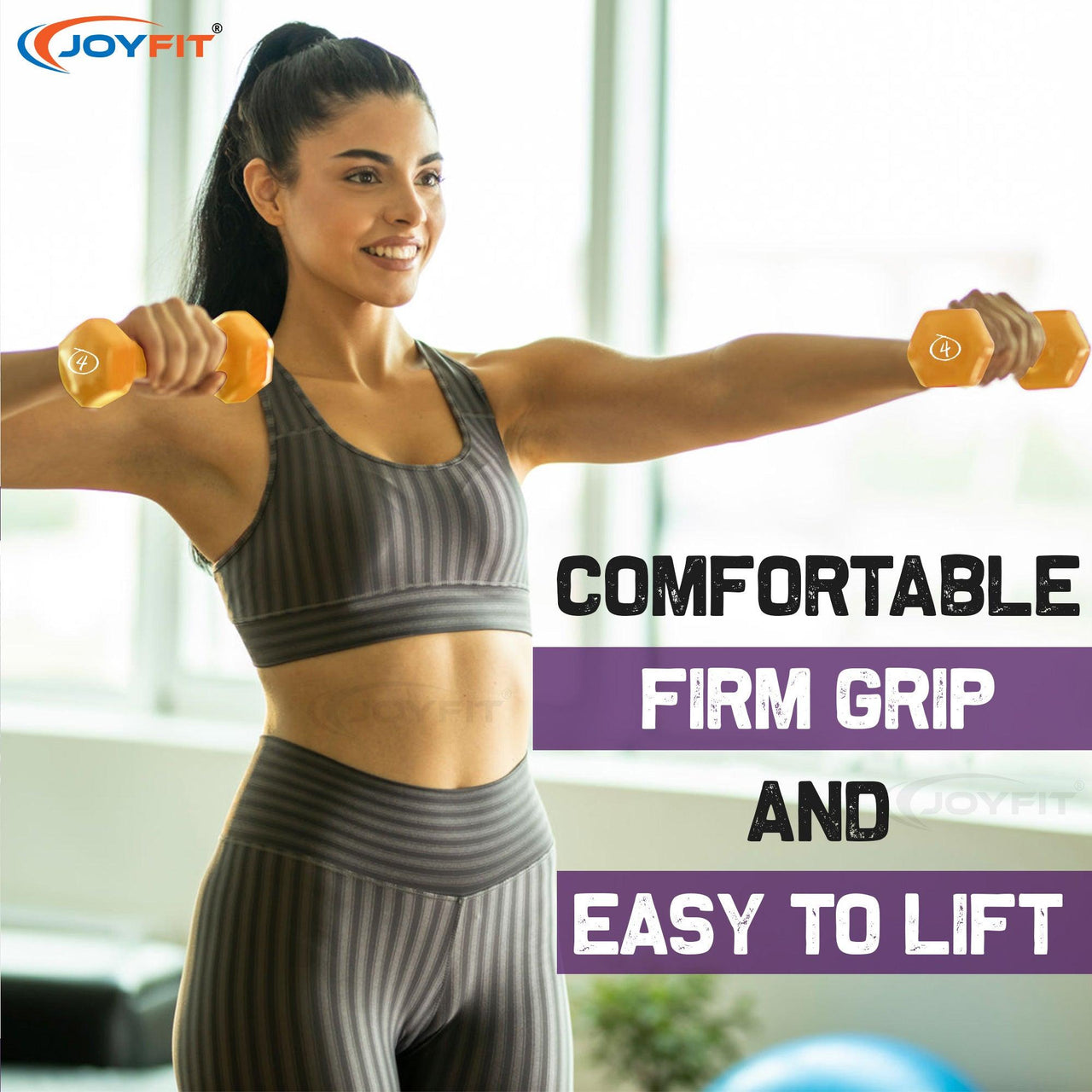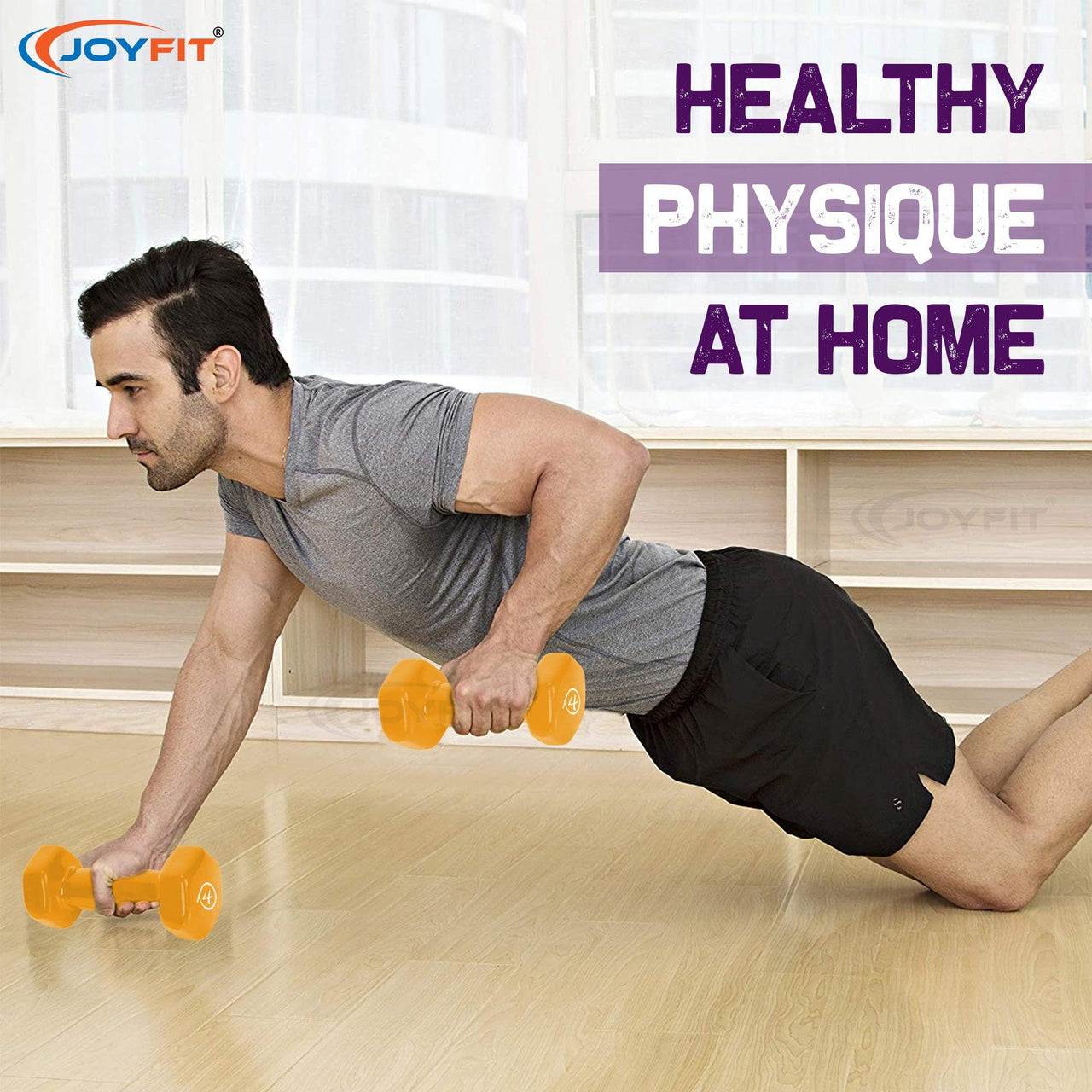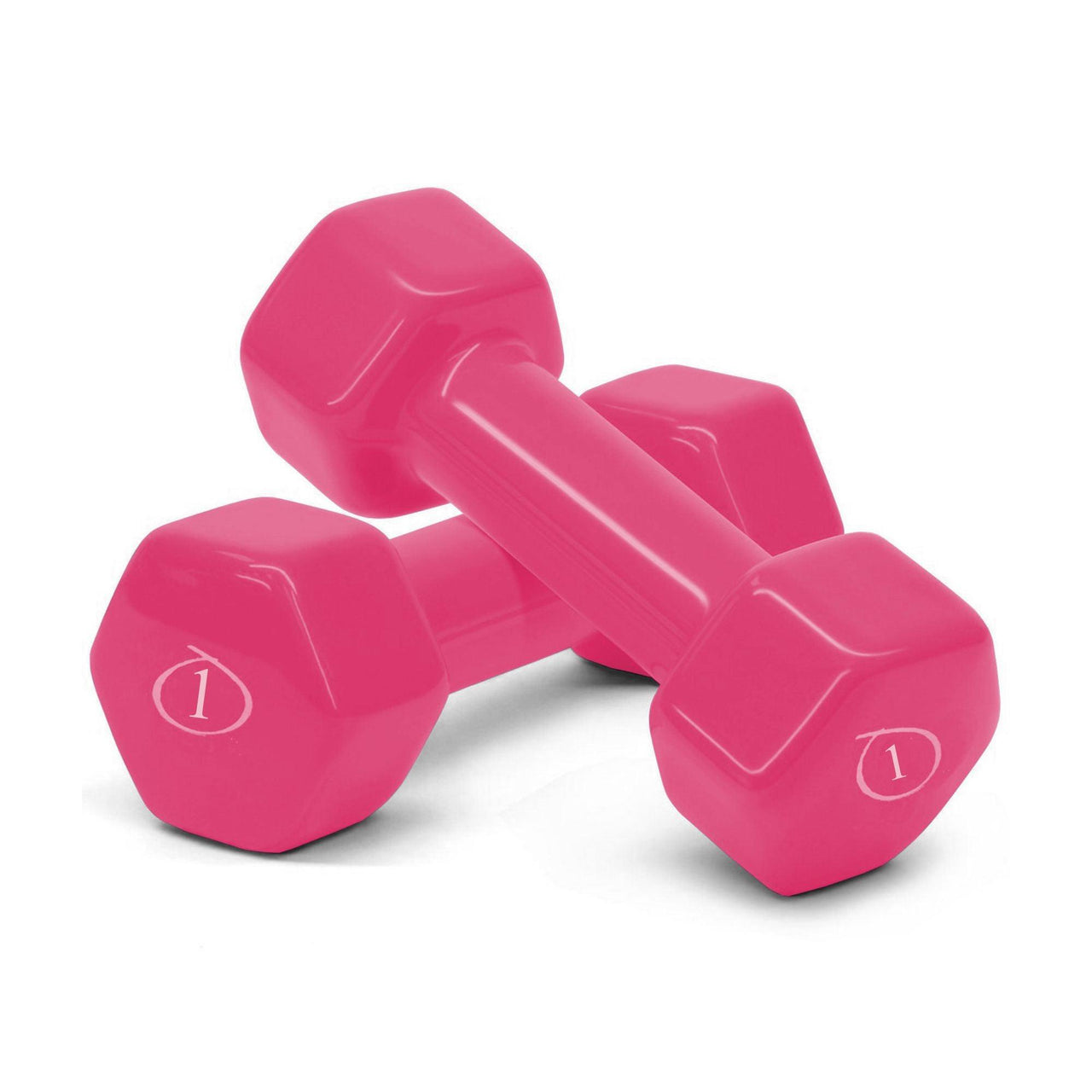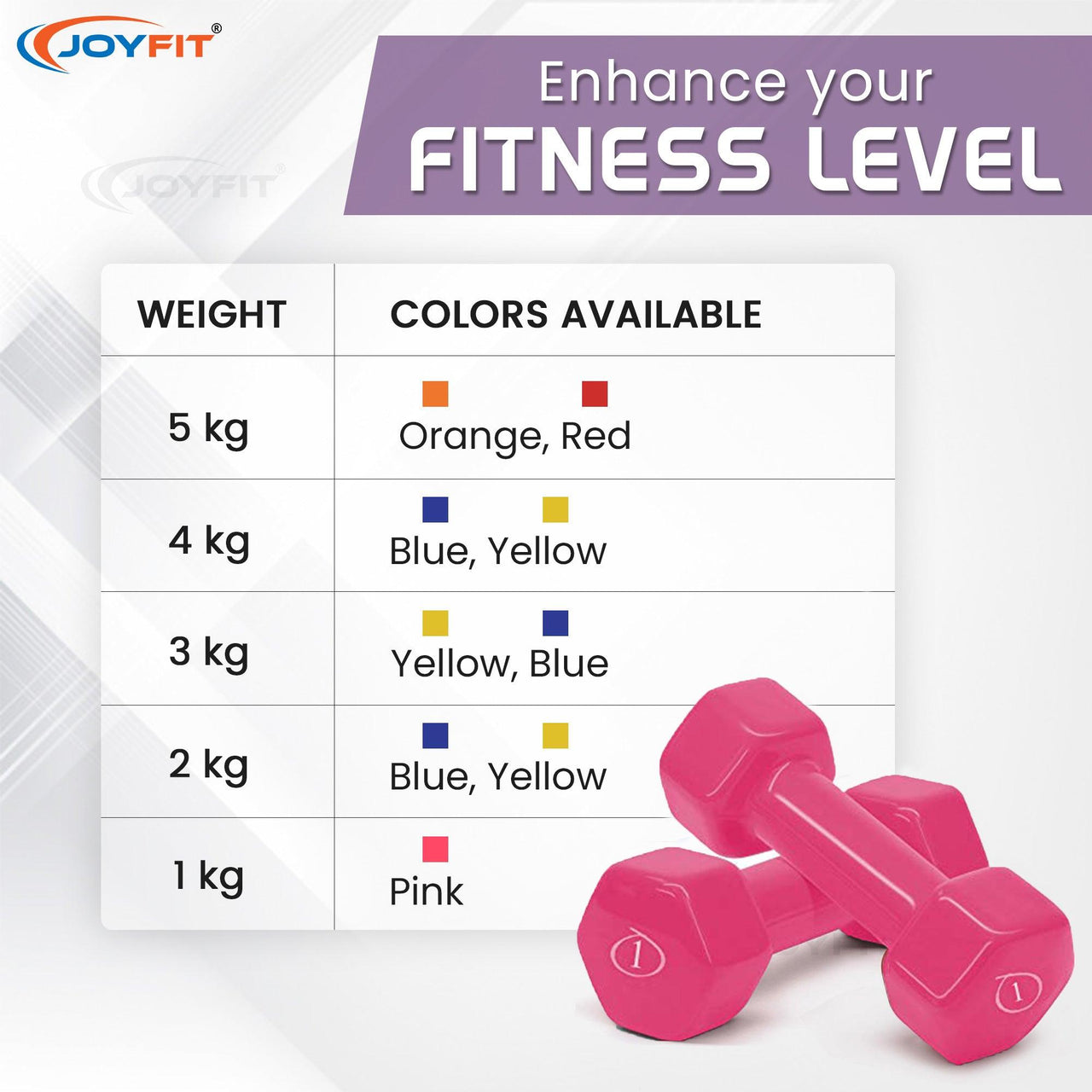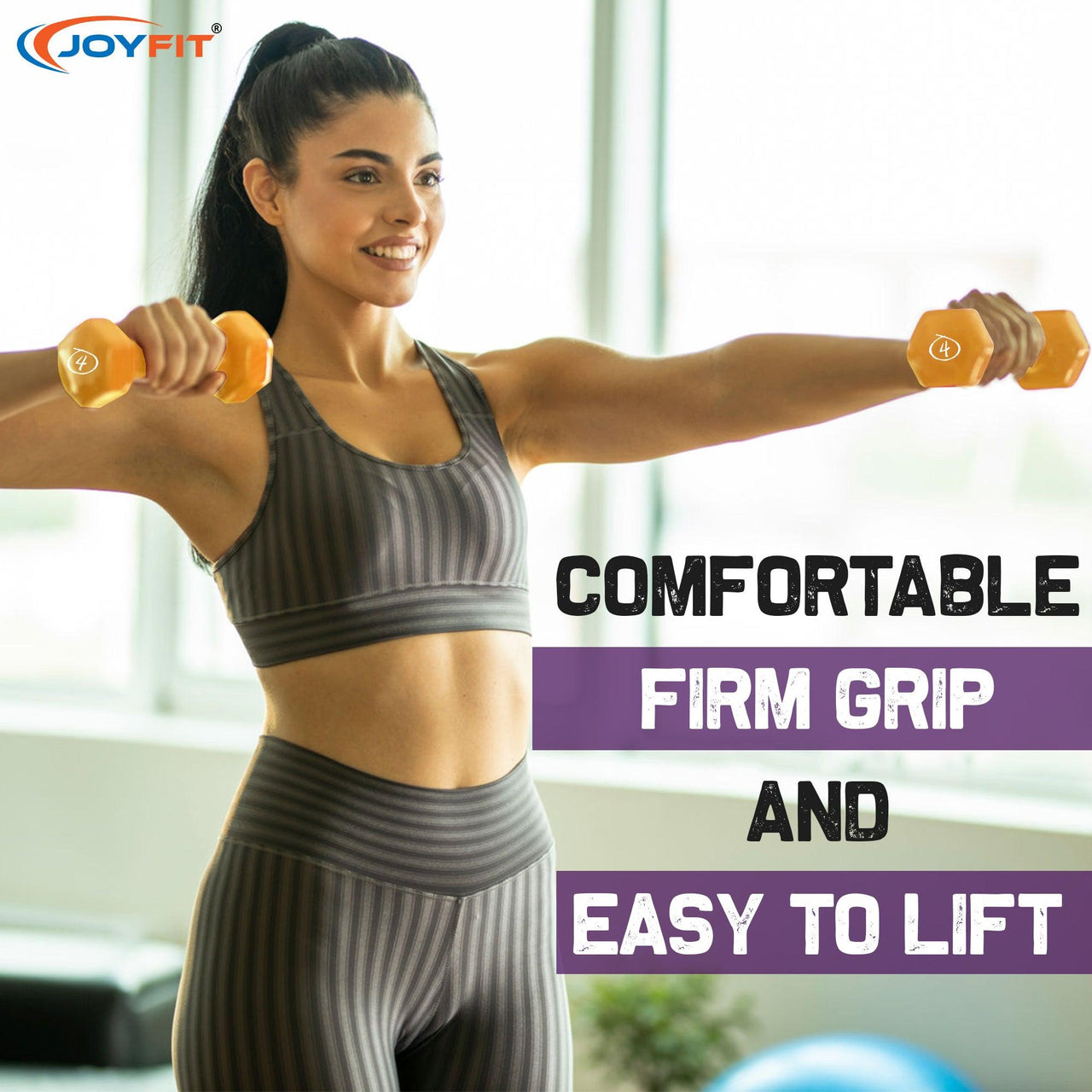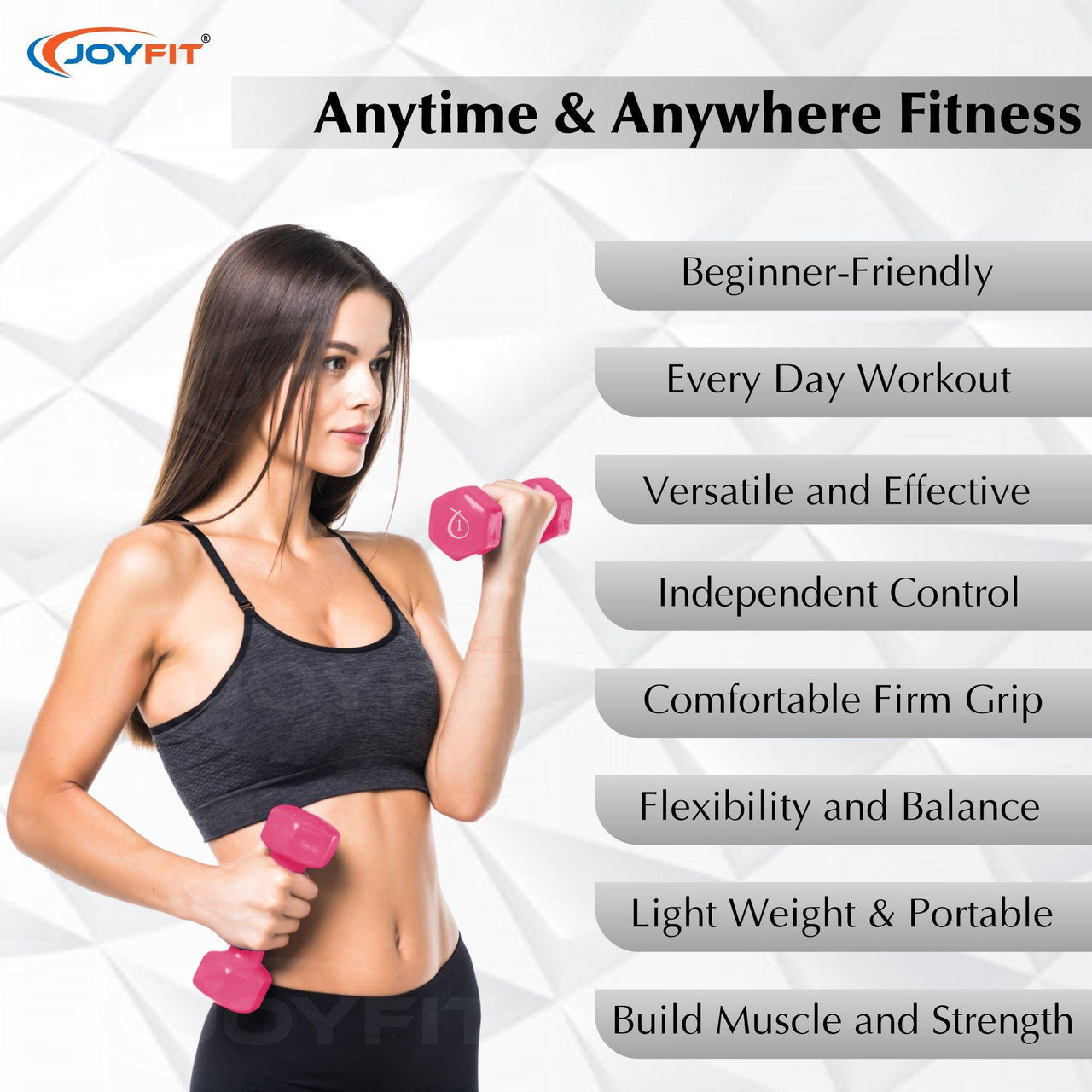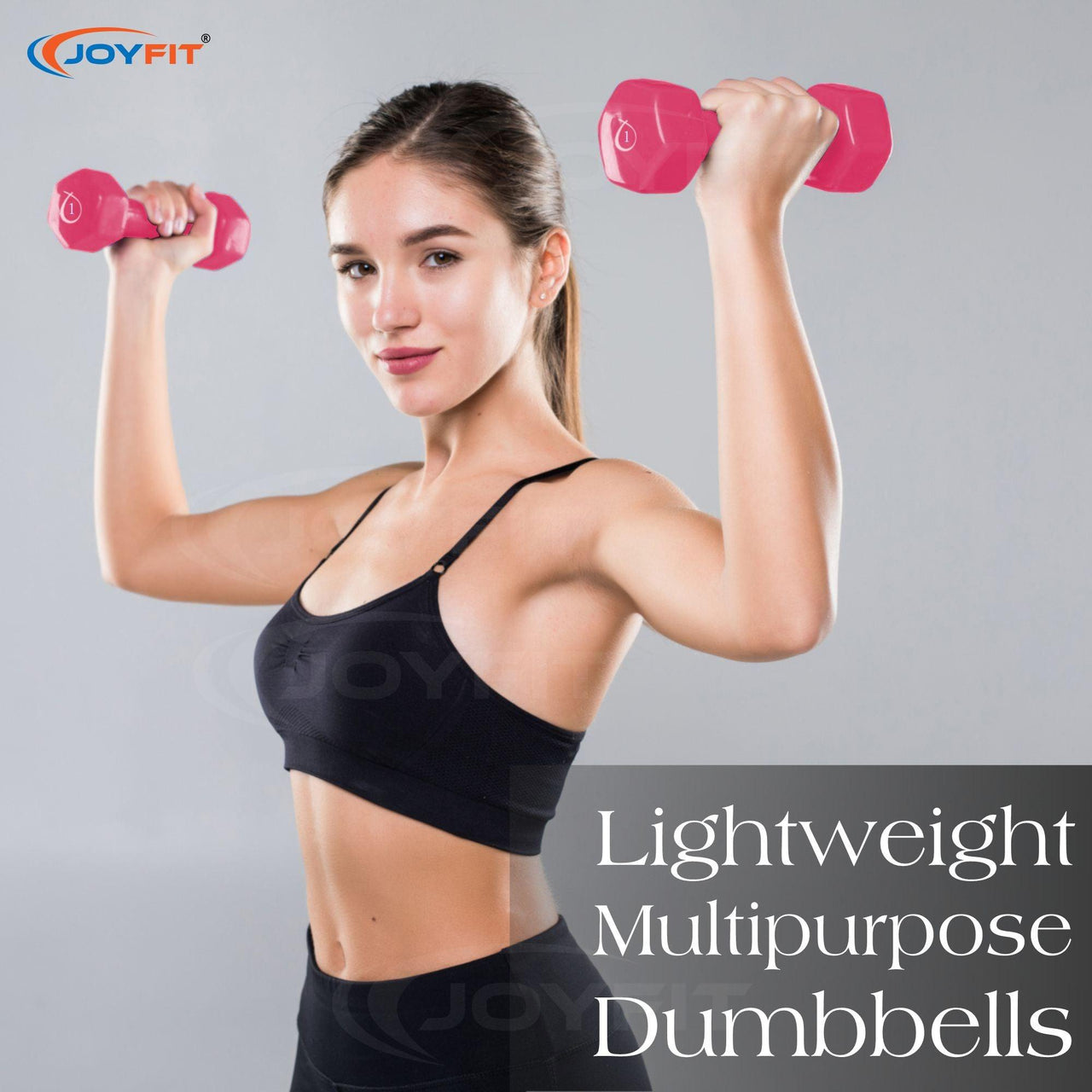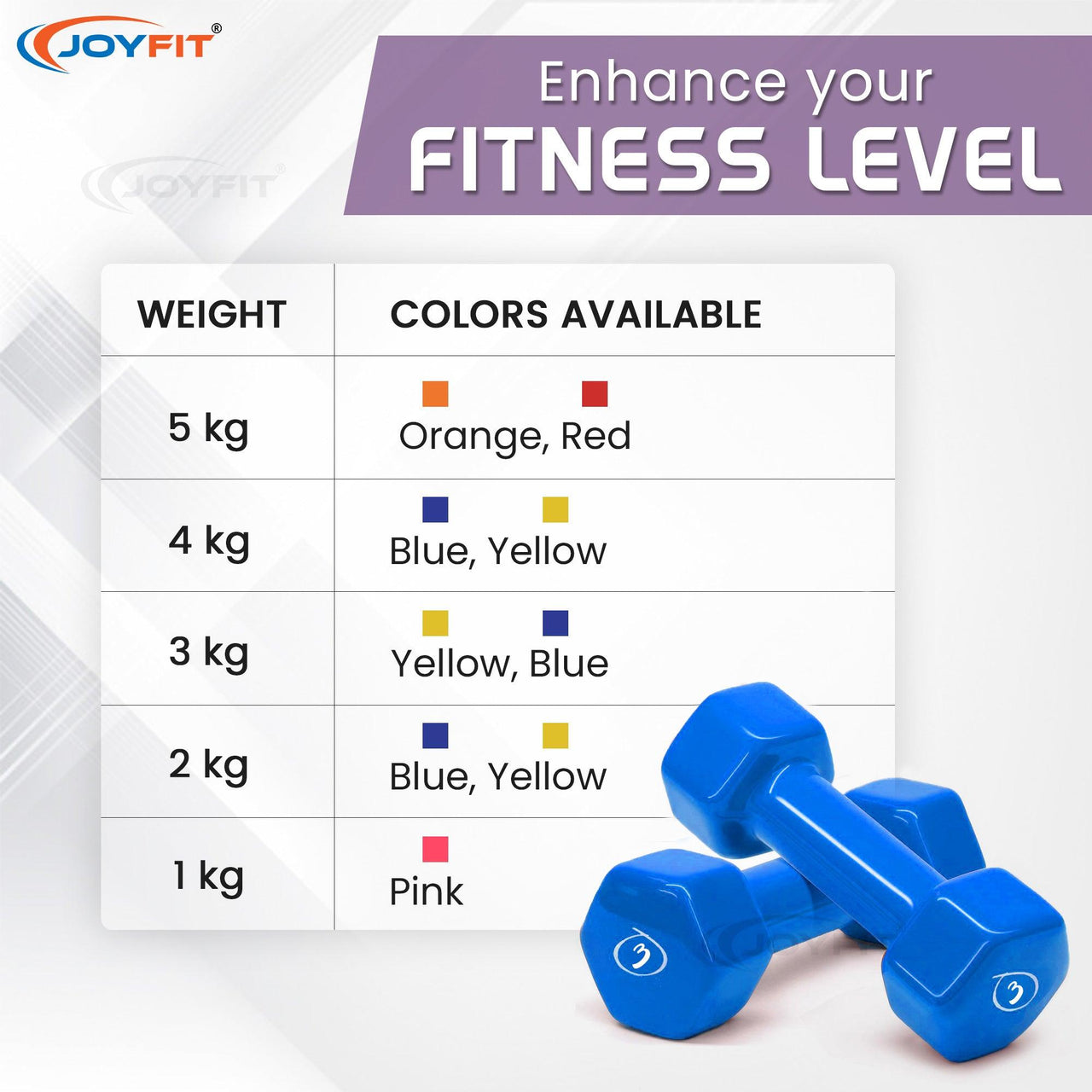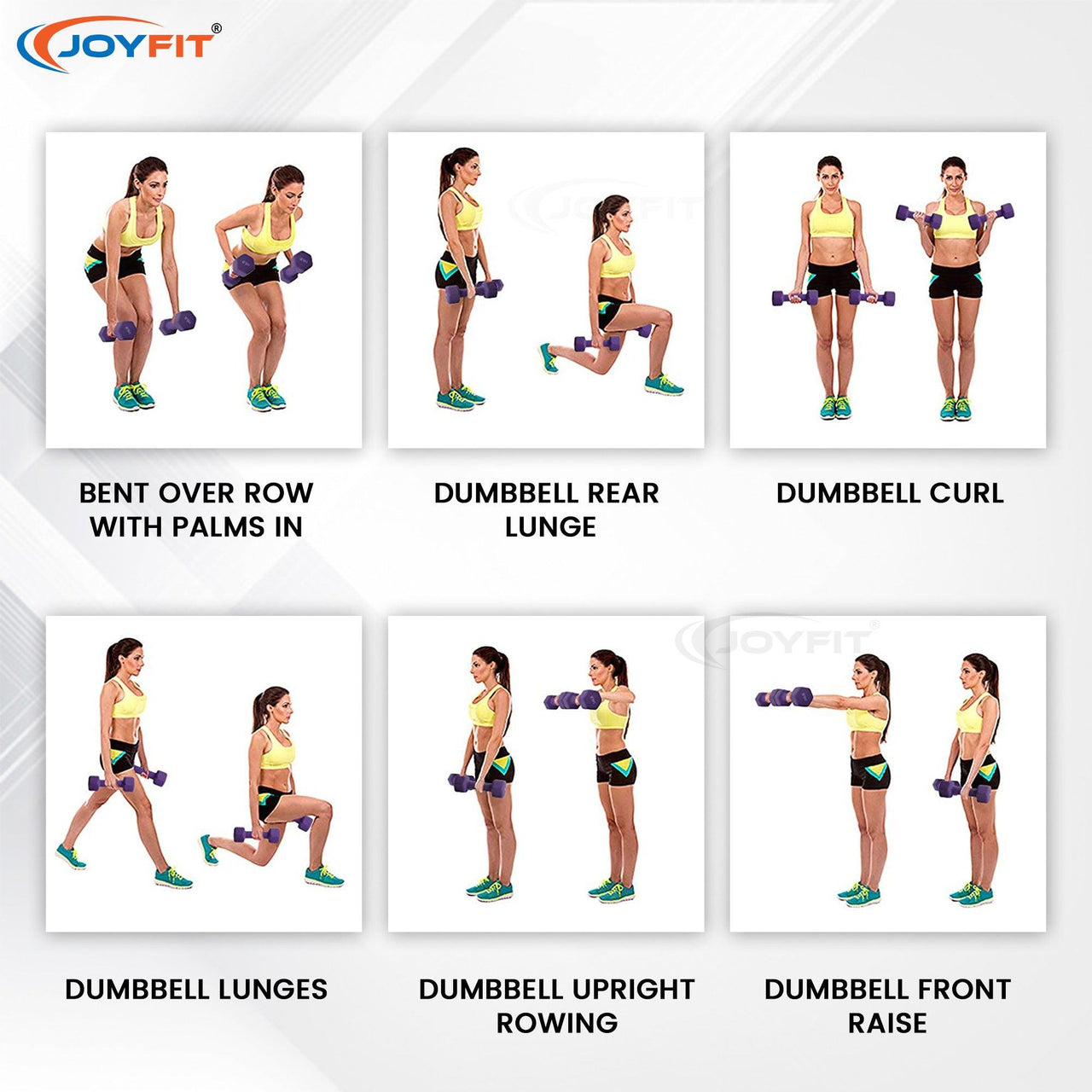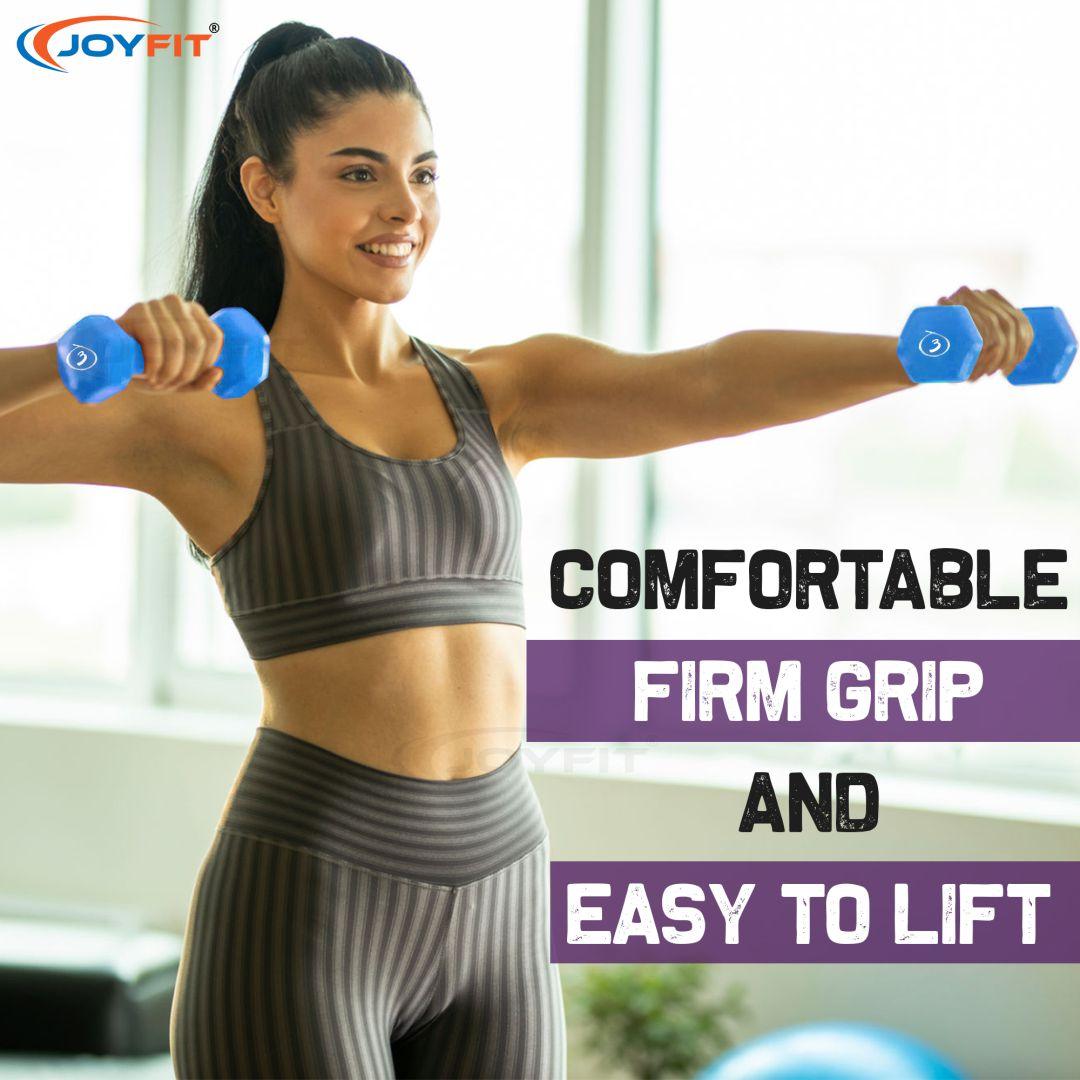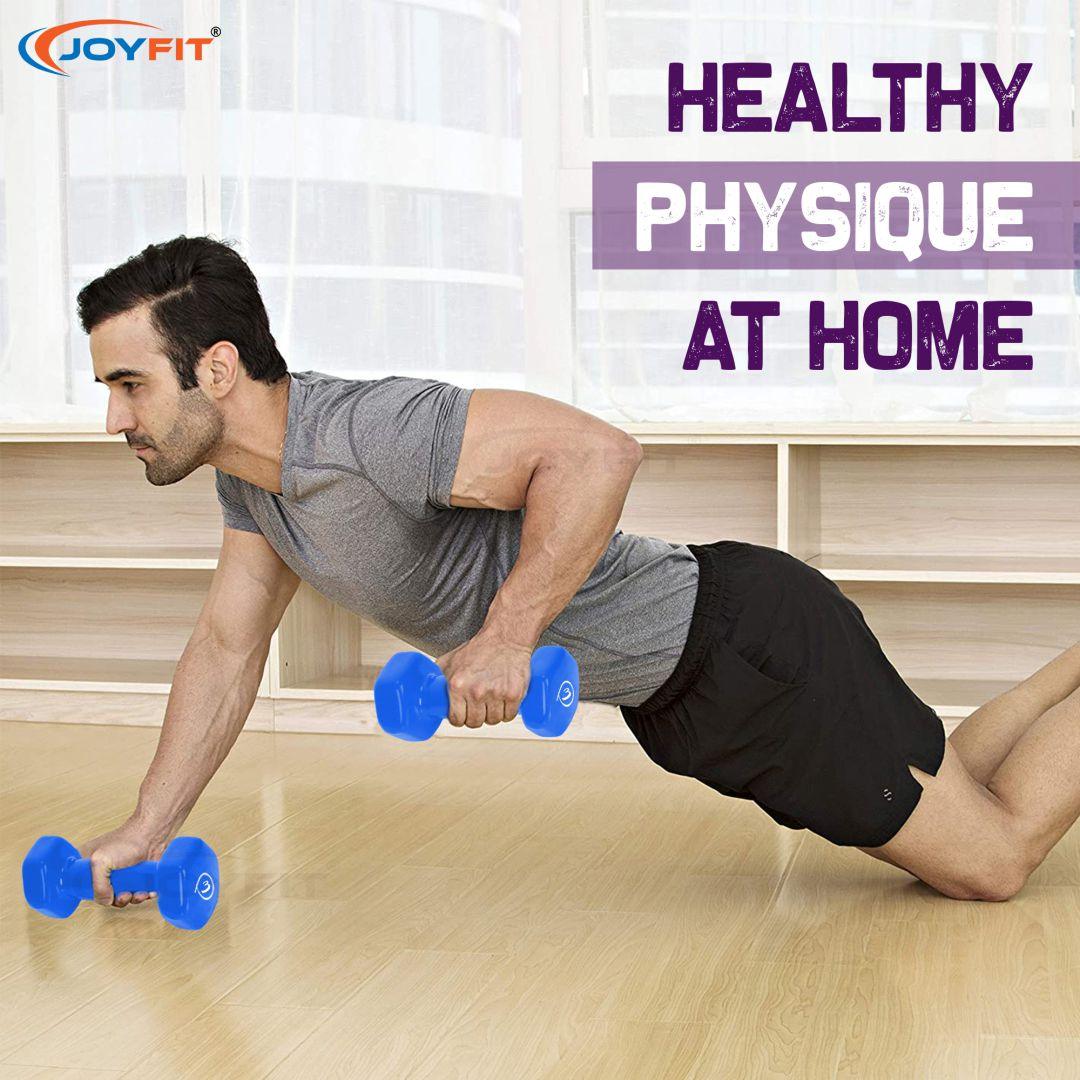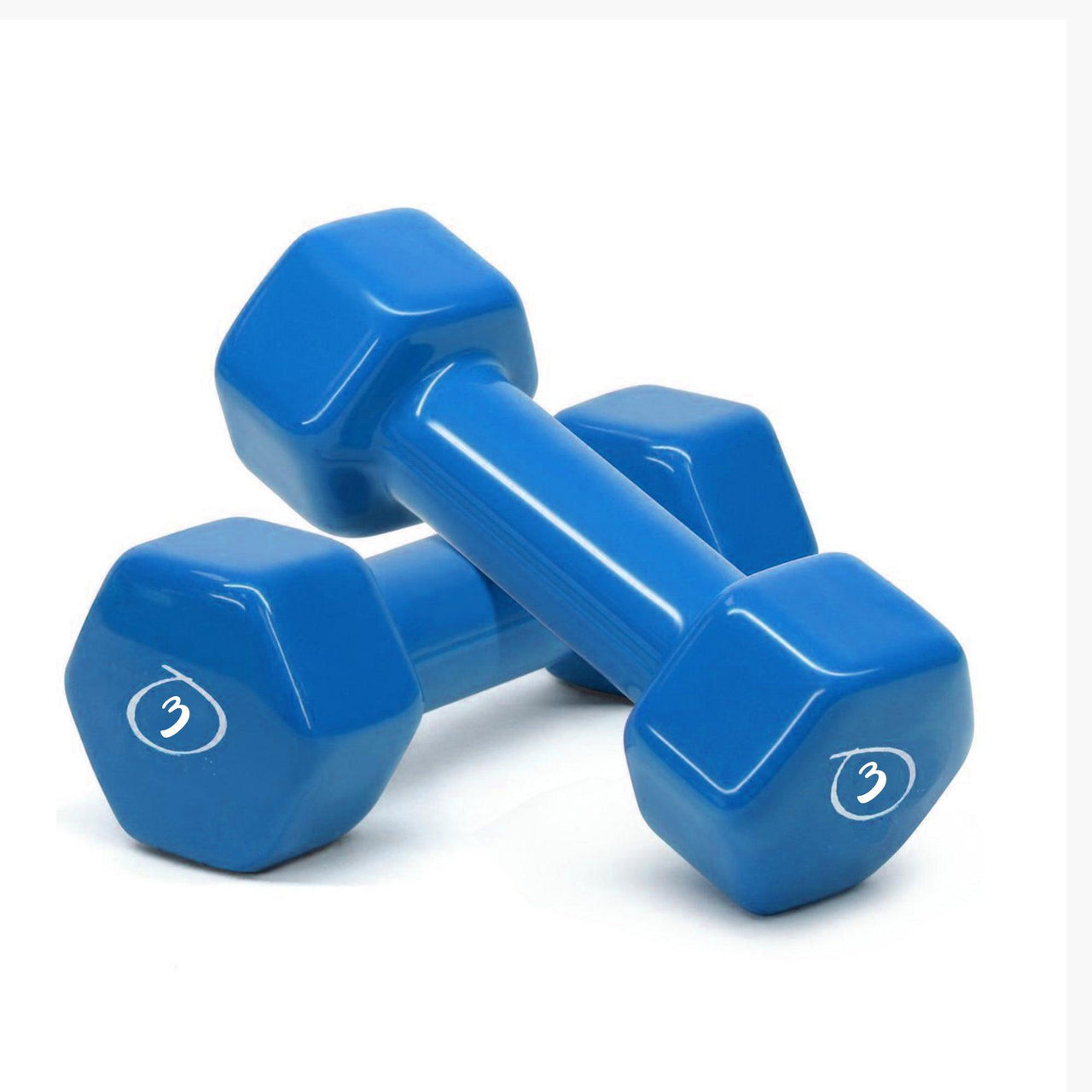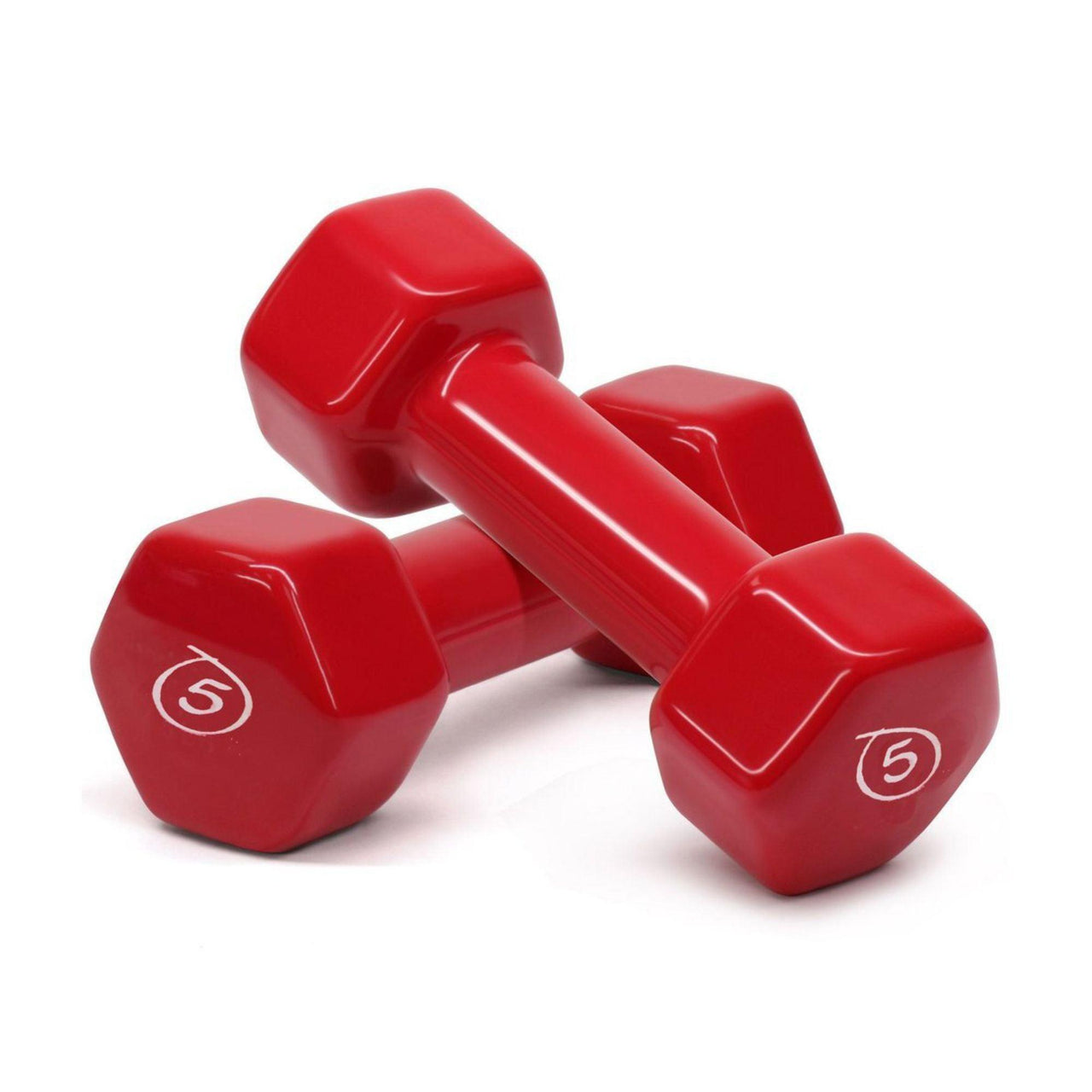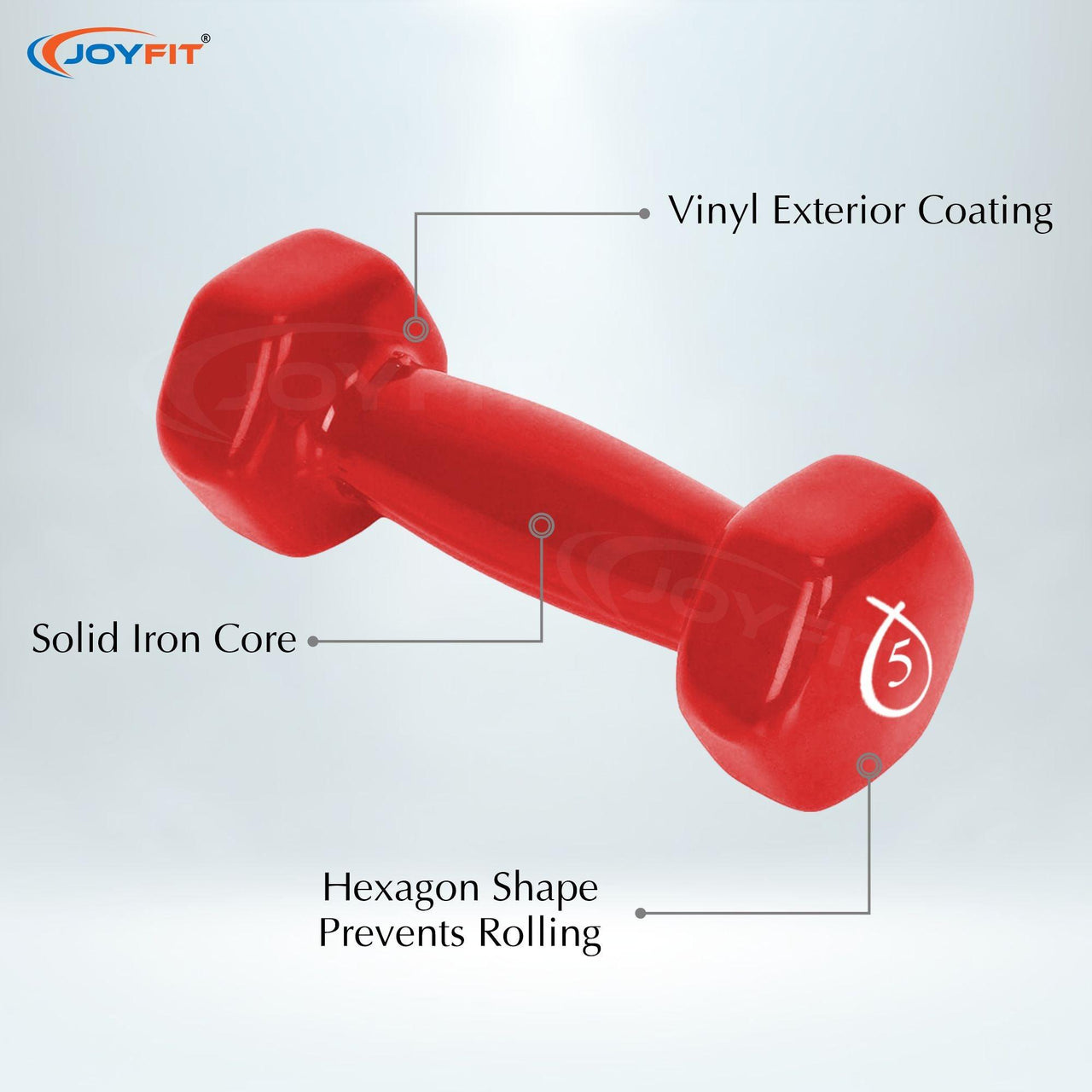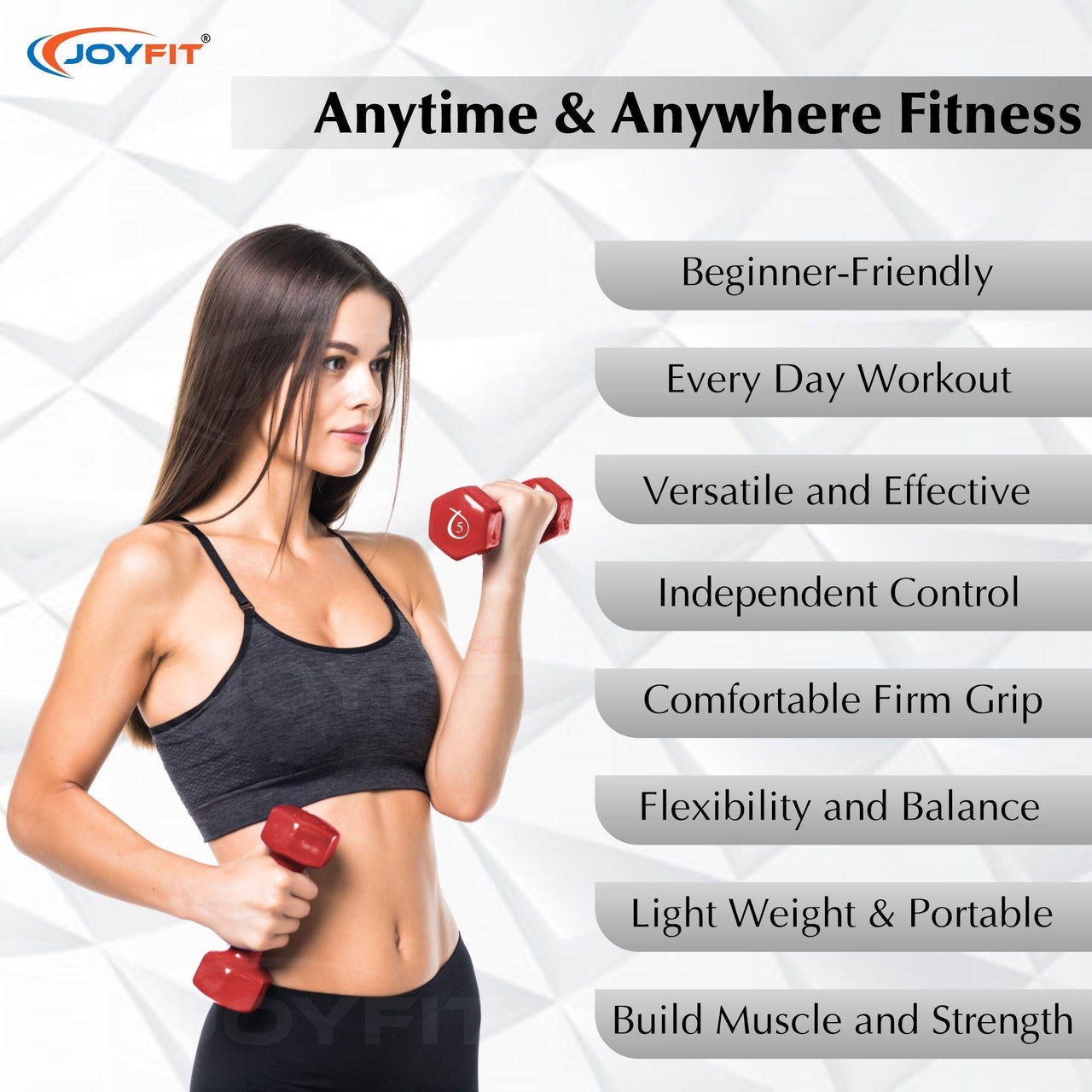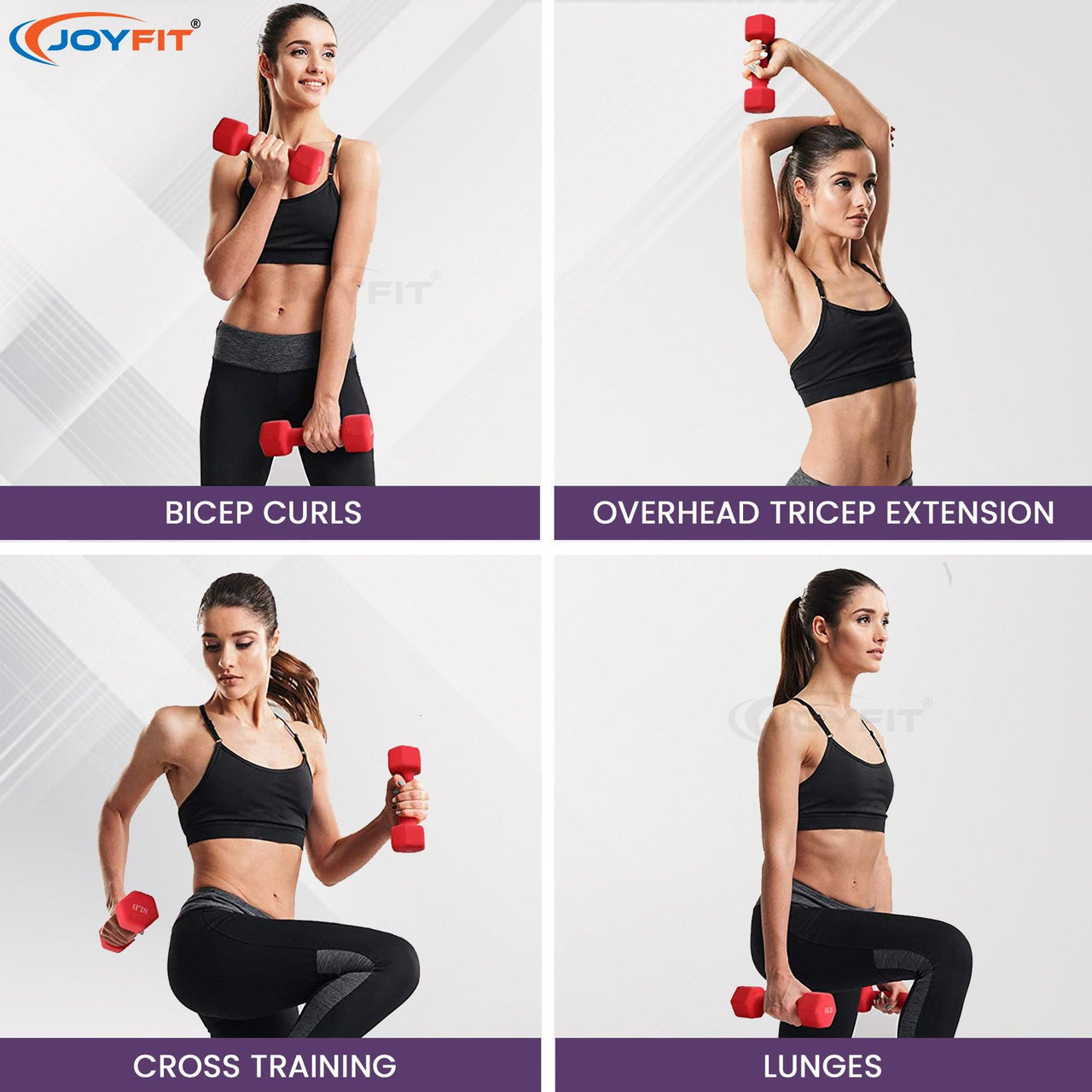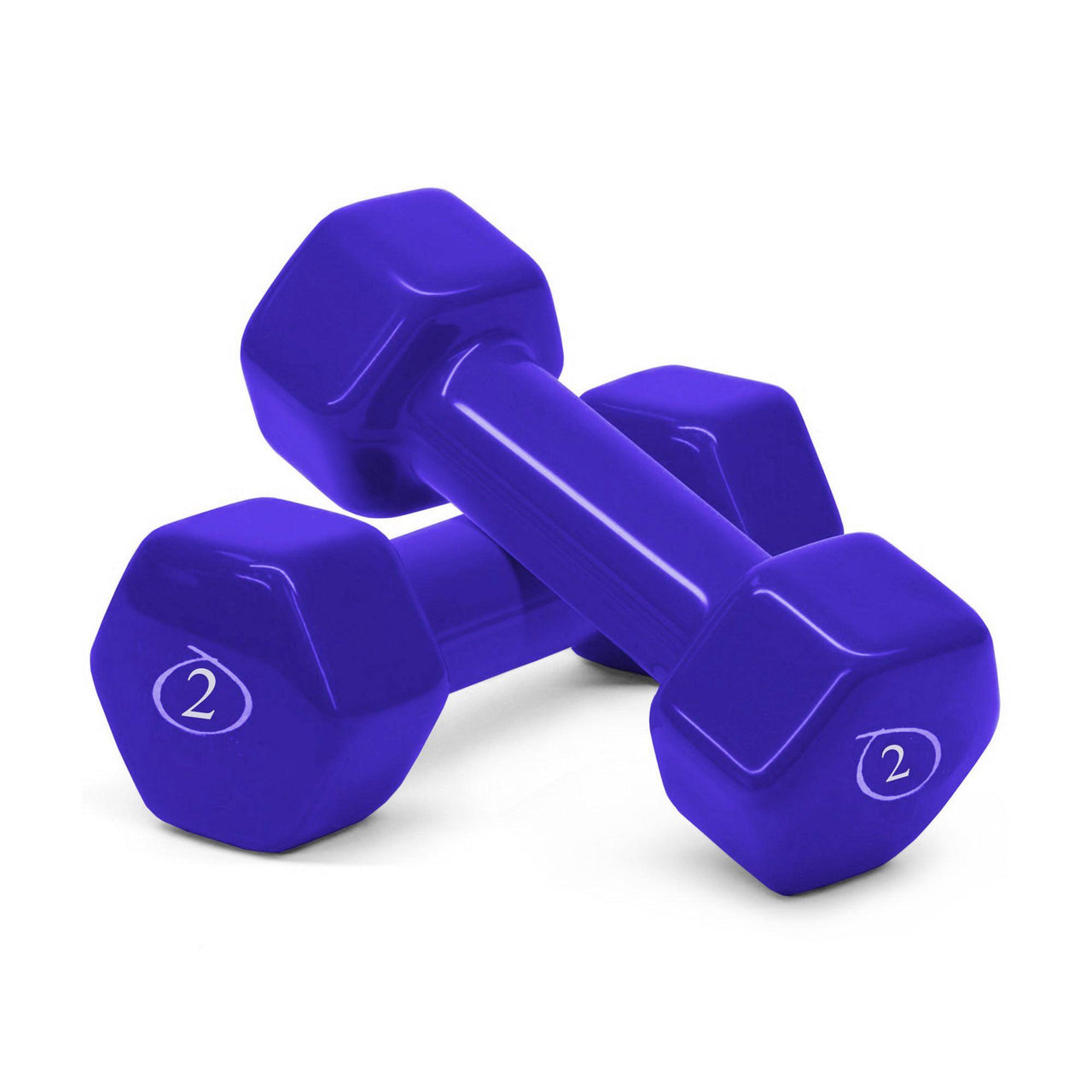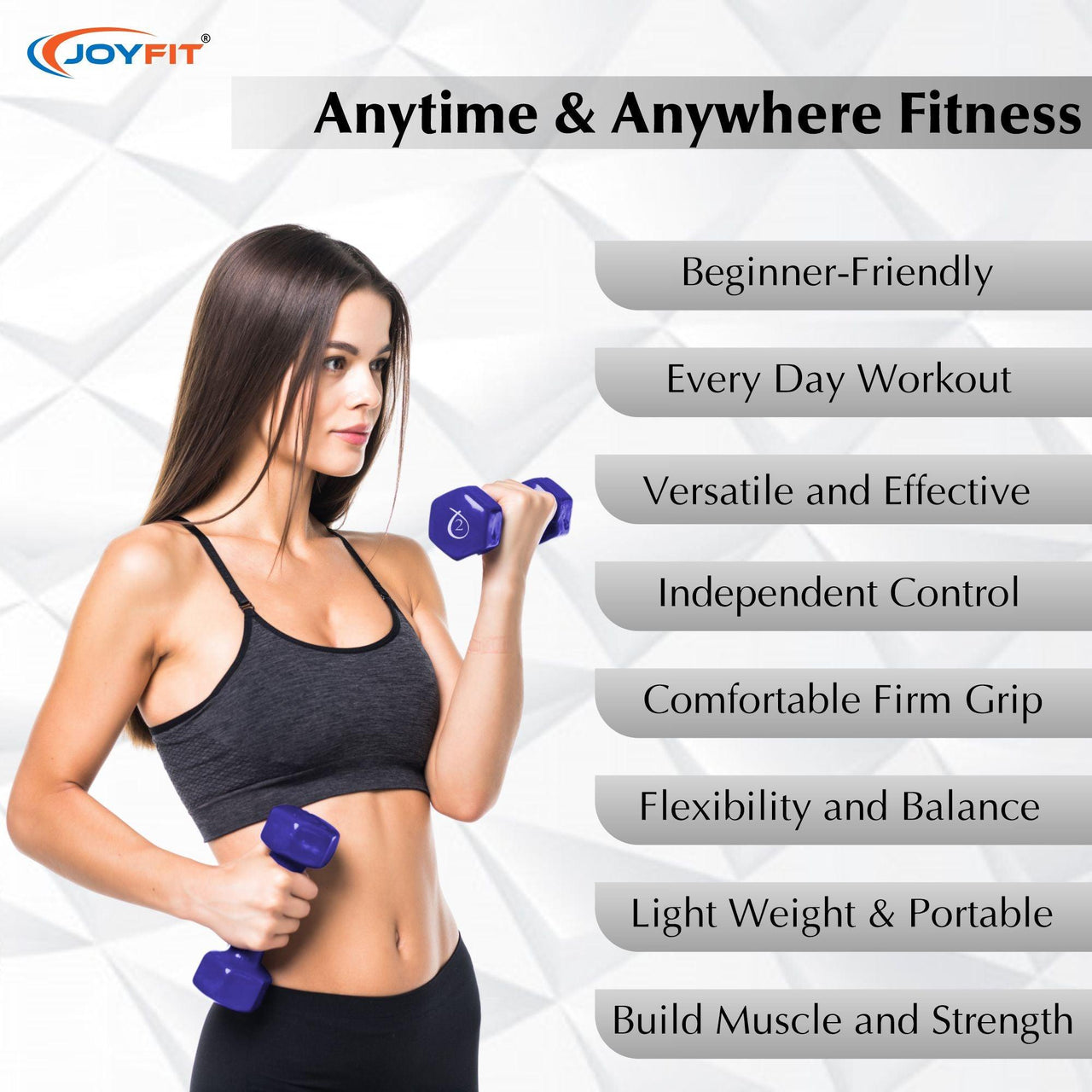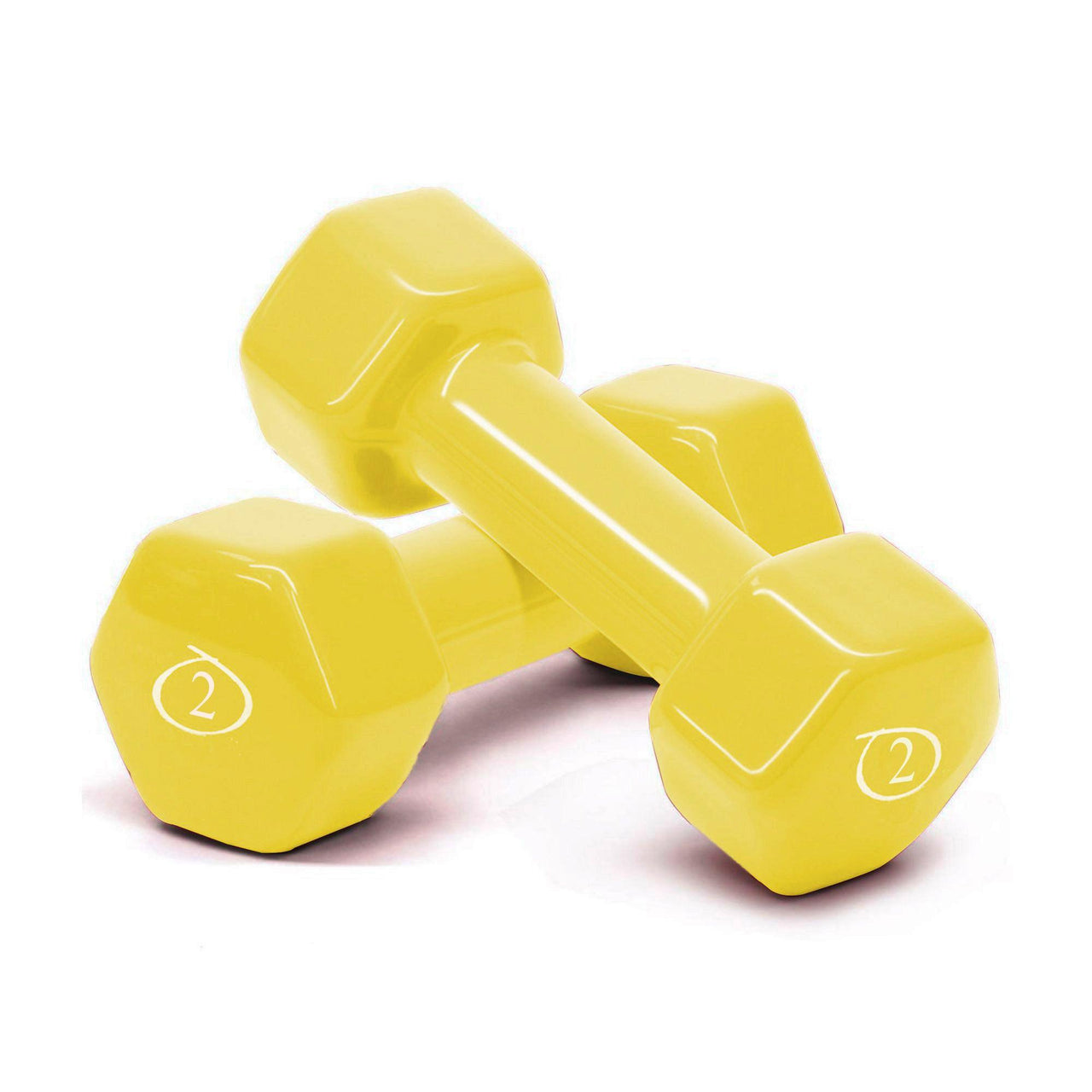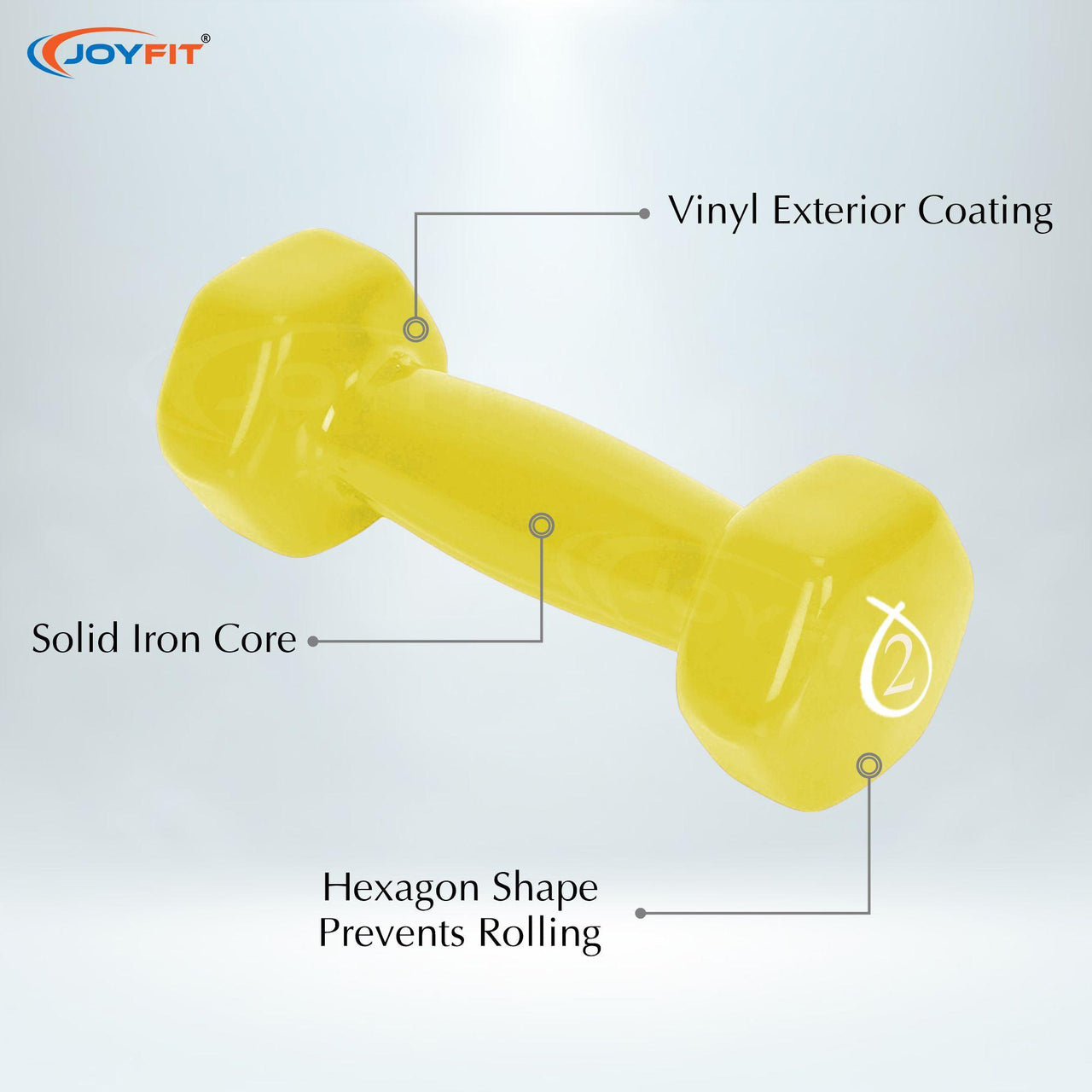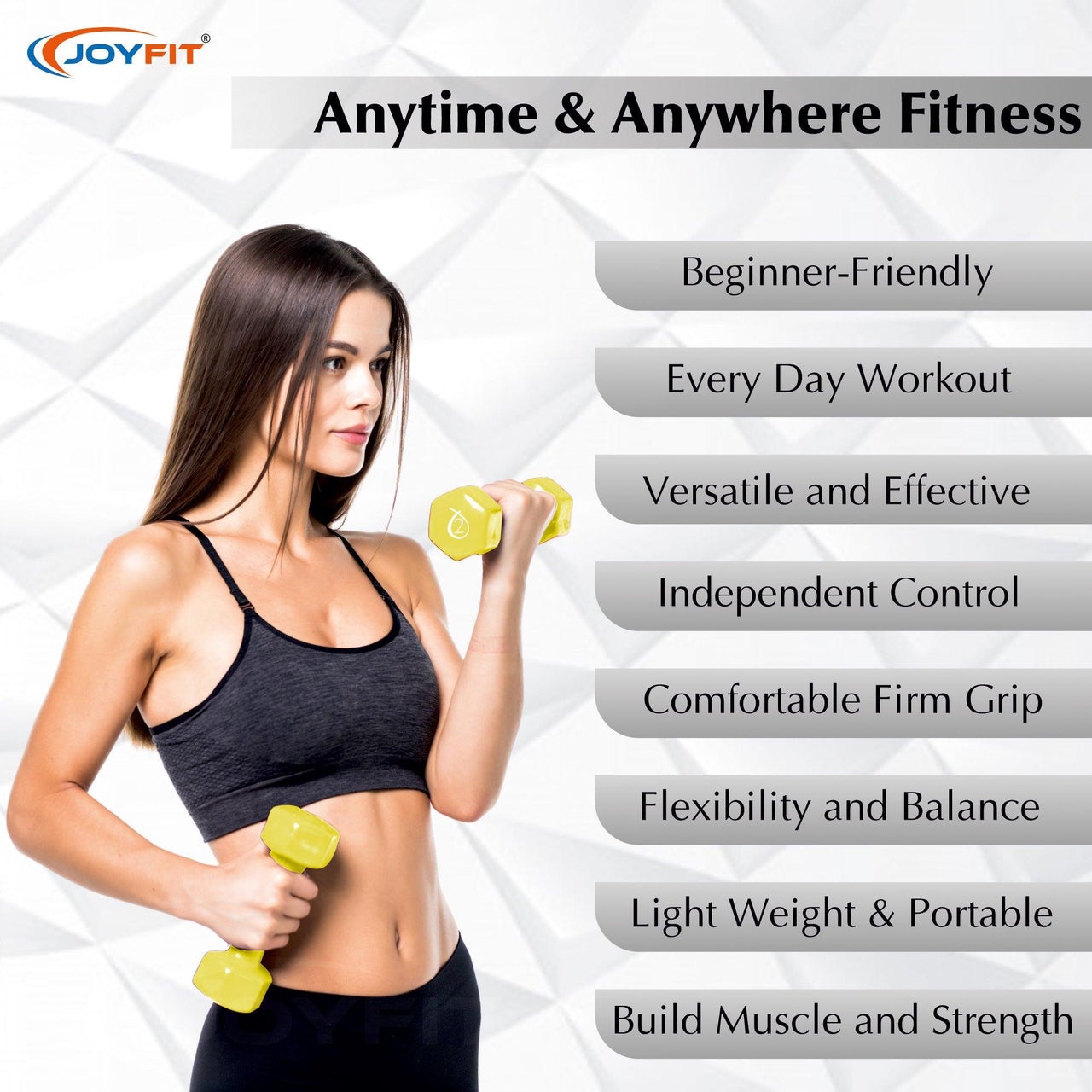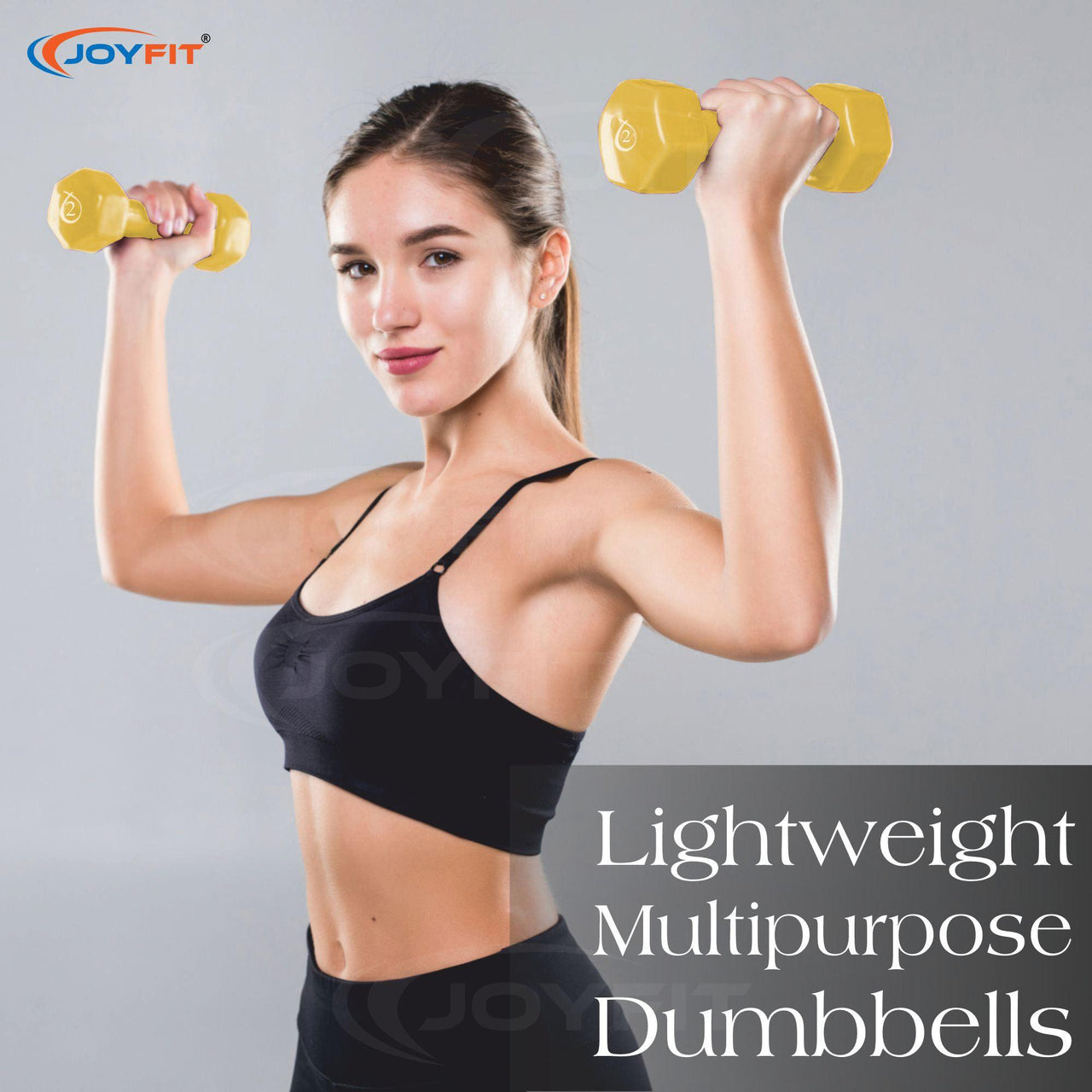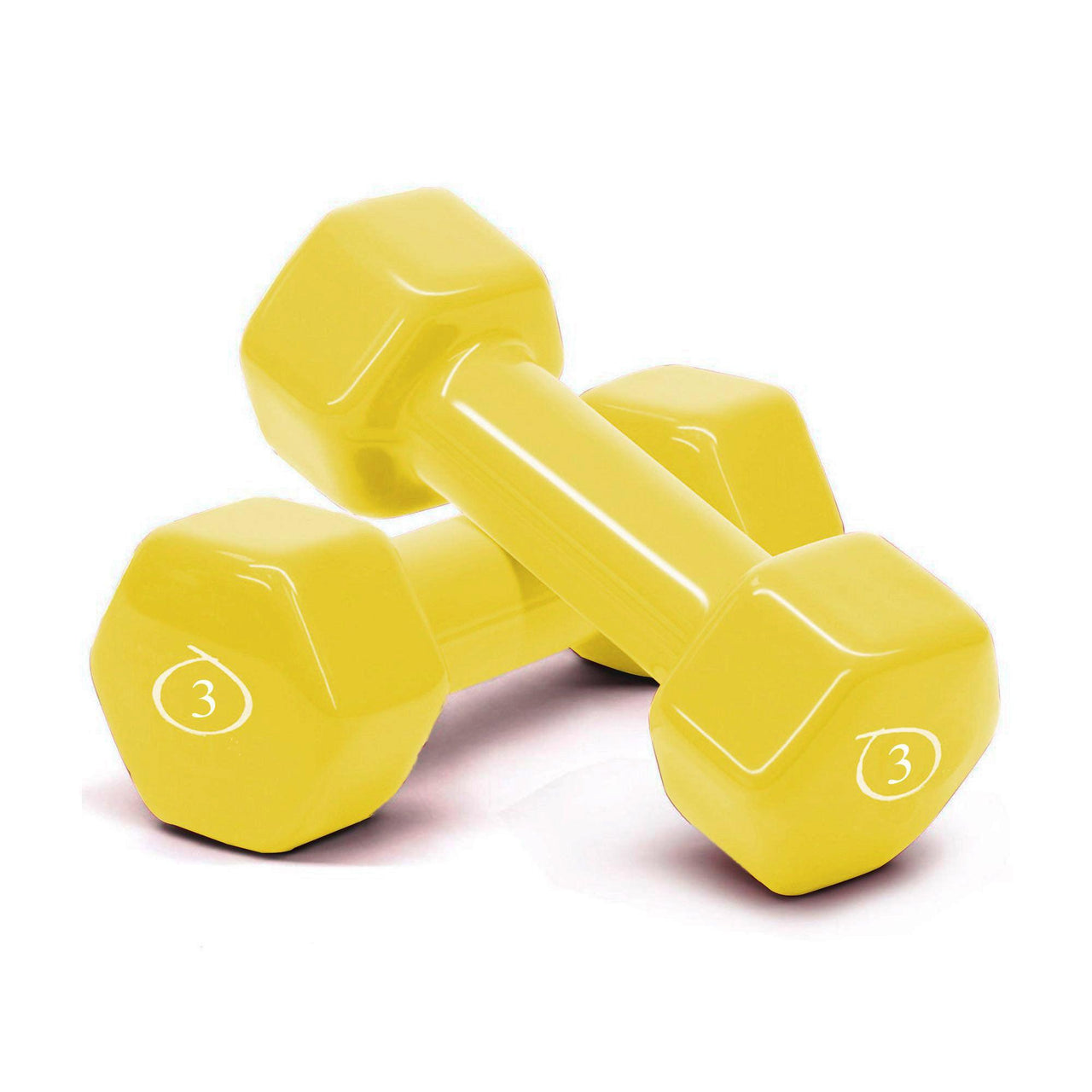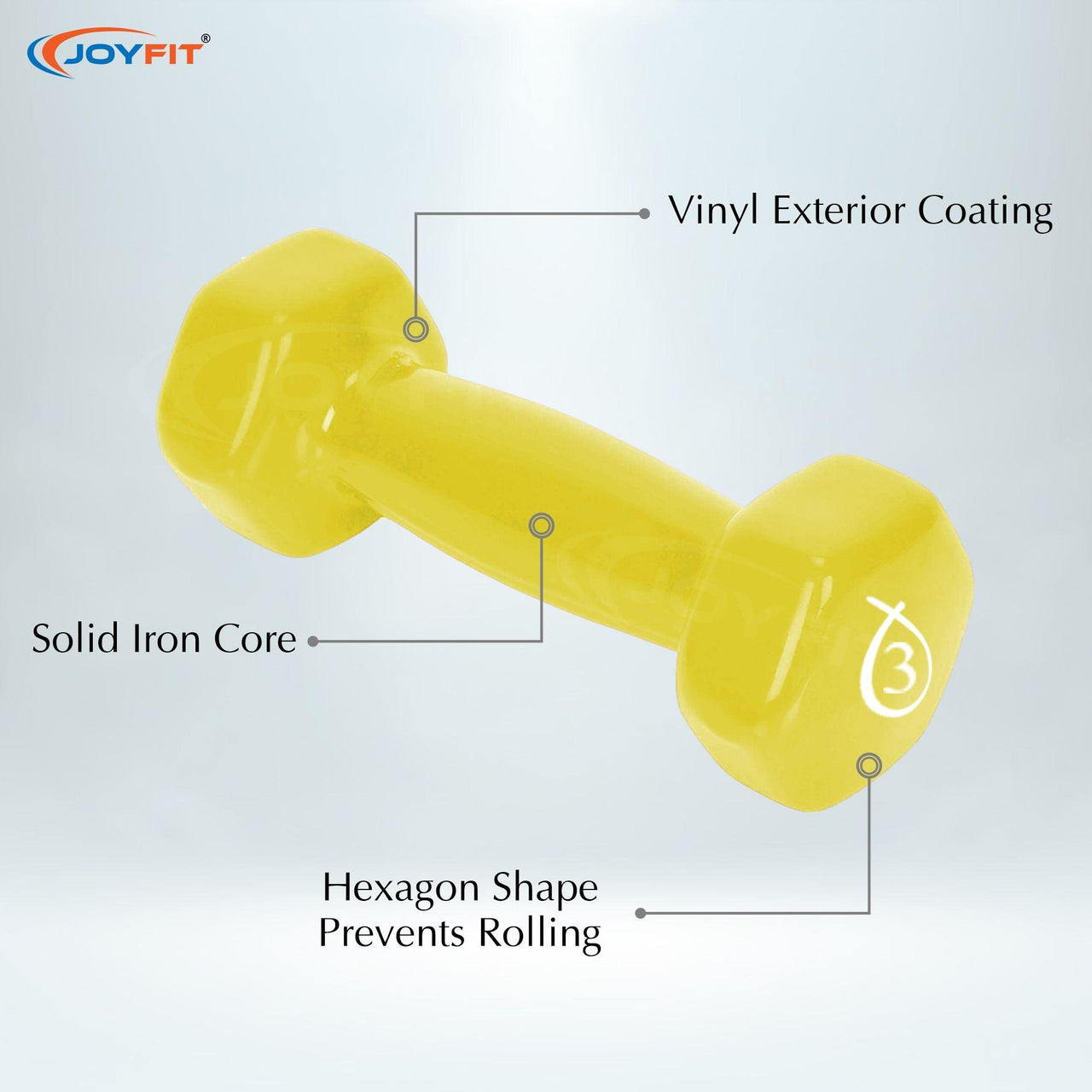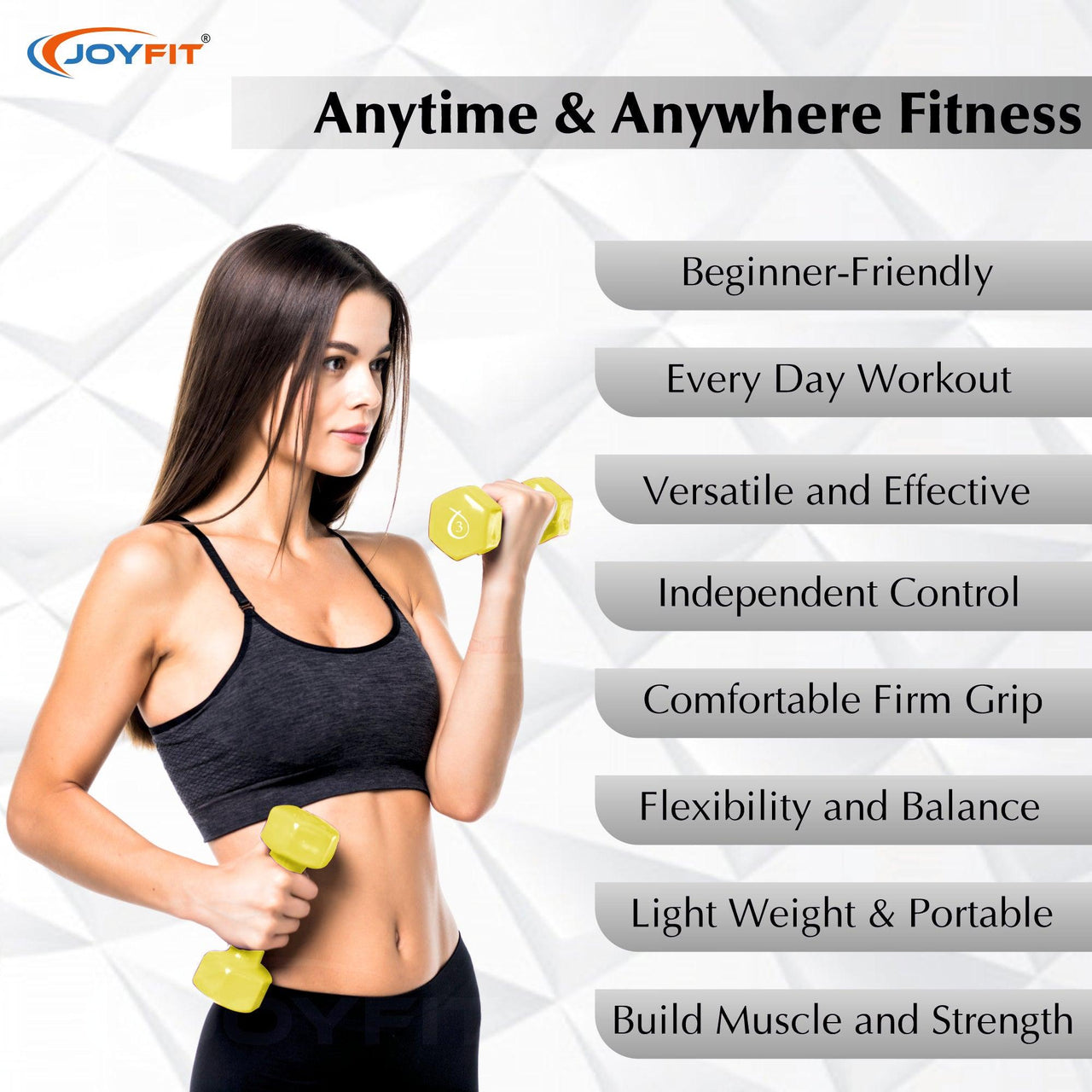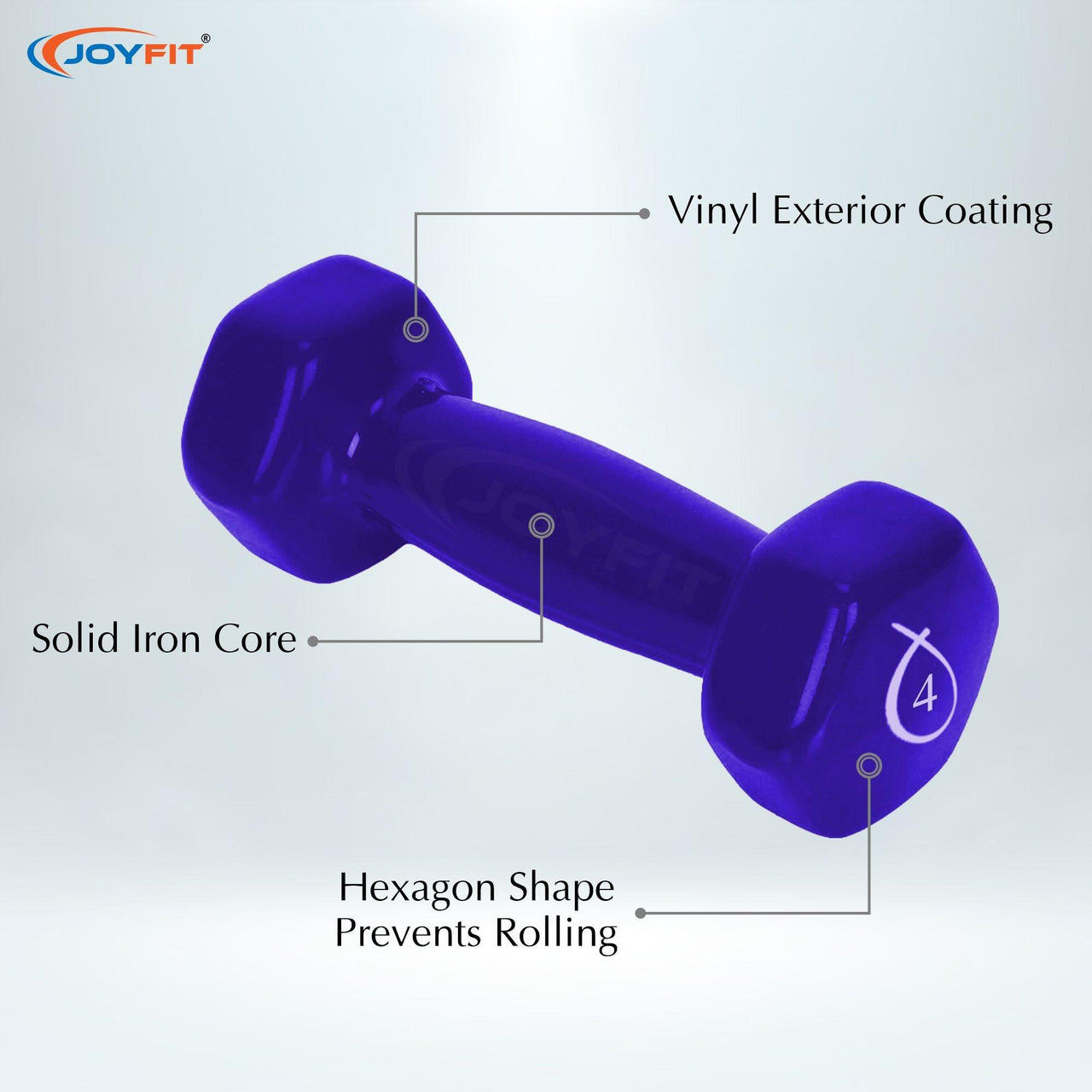 Joyfit Dumbbells Vinyl coated- for Home/Gym exercise [2Pcs]
Joyfit Dumbbells are durable, vinyl-coated, color-coded, and marked on each end for easy weight identification. Lightweight sizes are ideal for jogging, power walking, aerobics, step training, and physical therapy. The heavier weight options are great for weight training, strength and high-intensity workouts, and full-body muscle building and weightlifting programs. Perfect for individual training at home and workouts in gyms.
Specification
Joyfit Dumbbells have a solid iron core with a non-slip vinyl exterior that's easy to grip and doesn't damage surfaces. The Vinyl coating is easy on floors and helps to protect dumbbells from wear and tear over time.
Joyfit dumbbells are available in different weight options, making them ideal for beginners and advanced users. Find the weight that's right for you or buy more than one weight set — conveniently color-coded in vibrant shades to indicate their individual weights.
Below are the different color and weight options:-
1 Kg: Pink
2 Kg: Blue & Yellow
3 Kg: Blue & Yellow
4 Kg: Blue & Yellow
5 Kg: Red & Orange
Versatile and Multipurpose 
Joyfit Dumbbells are sold in pairs and are used for all types of workouts, including functional training, and HIIT workouts options. These durable hand weights are the perfect addition to aerobics, step workouts, as well as any standard strength training.
Dumbbells compact size makes storage or moving with it in your hands a breeze, allowing for workouts to be easily incorporated into daily workout routines.

The strong grip on dumbbells makes workout training comfortable & is suited for Lightweight and heavy exercises which make them perfect for individual training at home and workouts in gyms.

Package Contains: Pair of Dumbbells