Heavy Duty Wall Mounted Pull-up Bar
Rs. 1,799.00
Rs. 4,000.00
-56% OFF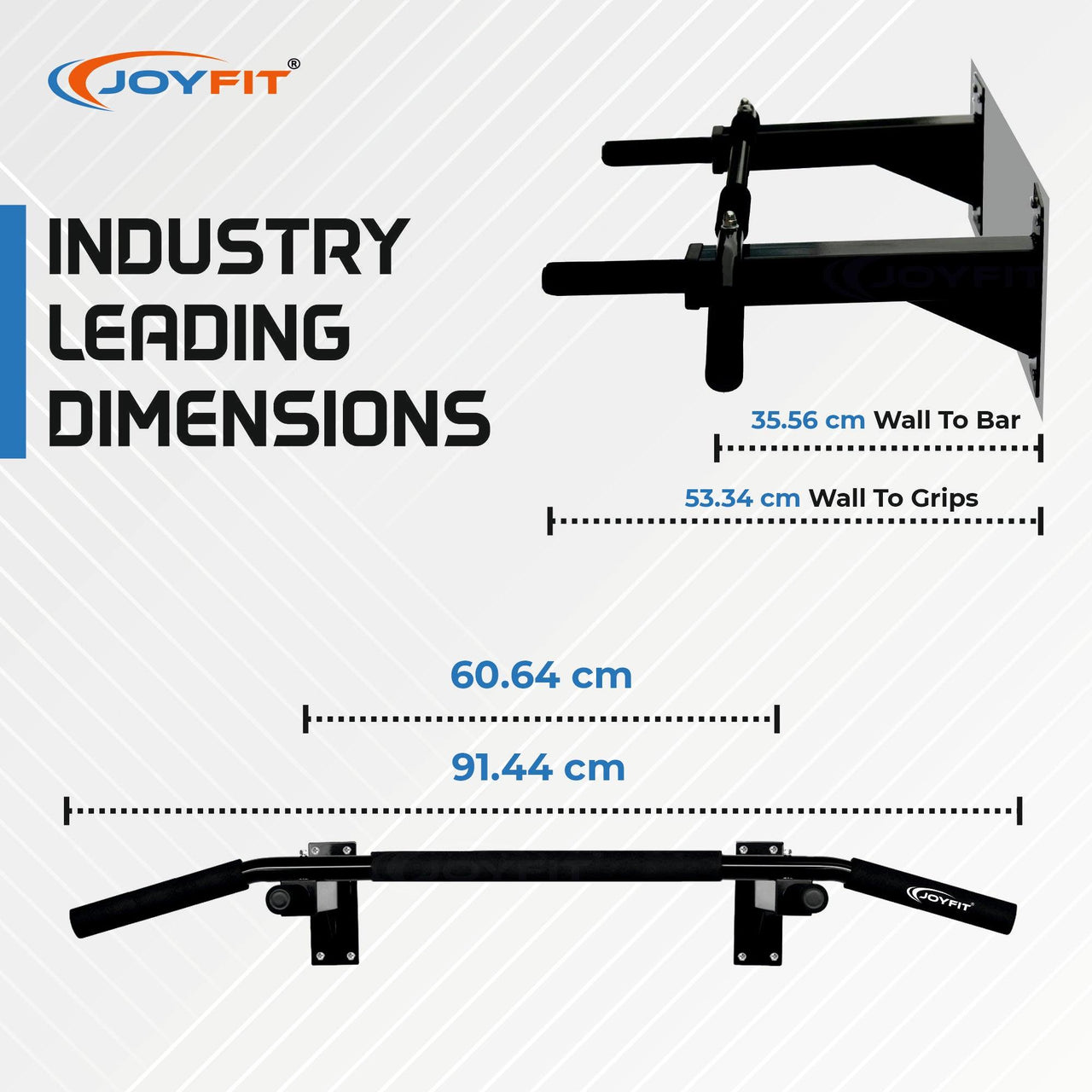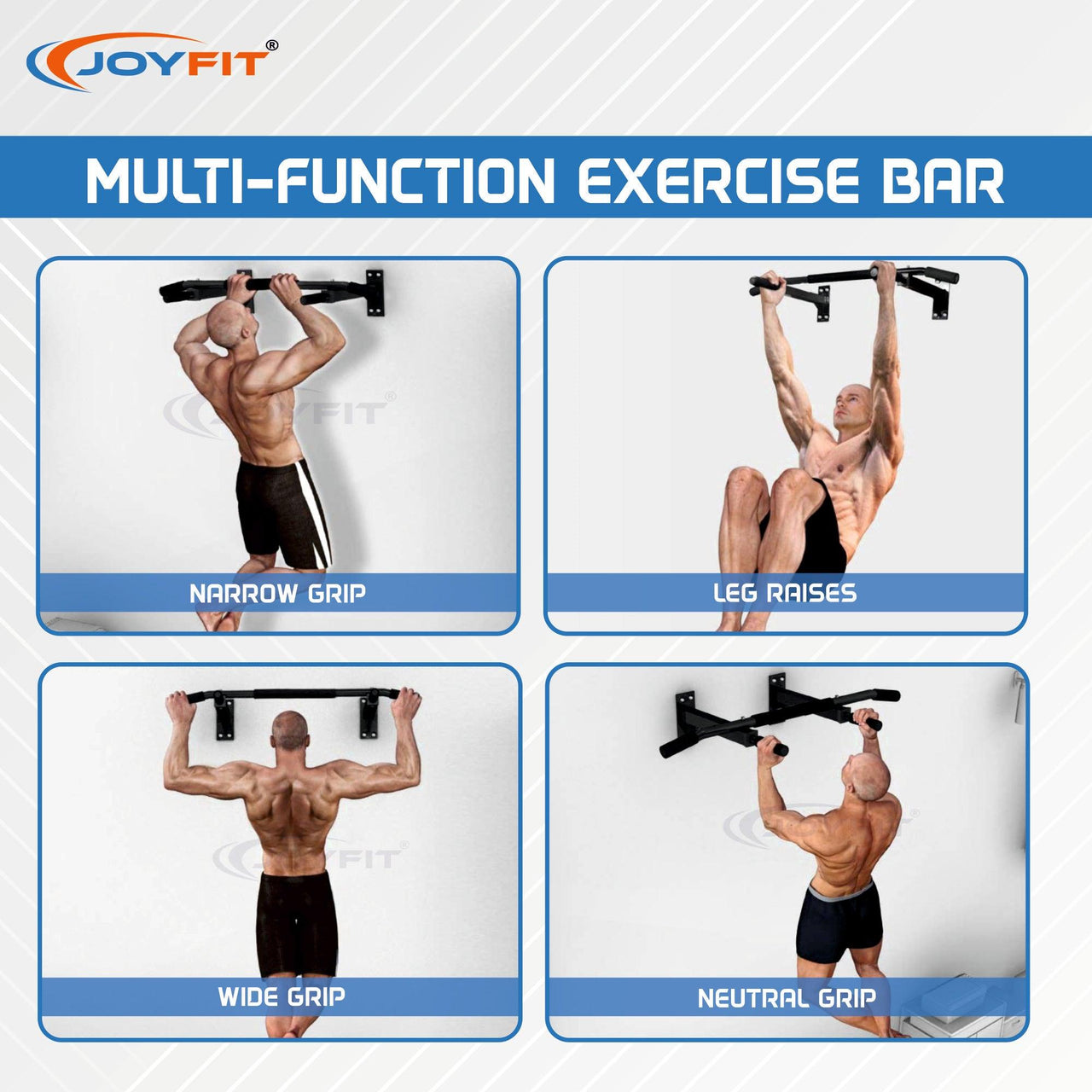 Heavy Duty Wall Mounted Pull-up Bar for Fitness & Strength Training
Joyfit Wall-mounted Pull Up Bar is an ideal equipment for performing intense upper body workouts at home, using only the weight of your own body. This is the perfect equipment for exercising your backs, shoulder, chest, arms, triceps, biceps, and the front of your abs. JoyFit Wall-mounted Chin Up Bar can be used by all ages with comfort and confidence, including teens and the elder. This small piece of fitness equipment is so useful and inexpensive that just about anyone serious about building a sculpted physique must have this equipment.
Specifications
Heavy-Duty Build: JoyFit Fitness Bars are made of heavy-duty carbon steel, which is rust and corrosion-resistant. Its solid material and durable construction ensure its stability and durability. The top-rated Wall Mount Fitness Bar is built ultra-strong for strenuous workouts. 

High Strength and Capacity: Joyfit Wall Mounted Pull up Bar comes with 8 screws which can be fixed to the wall to support, weight up to 200 kgs., thus making it perfect for various home workout routines. 

Comfortable Padded Handles: JoyFit Fitness Bars, handgrips are made of high-density foam, that features Non-Slip, Non-Toxic, and comfortable characteristics. 

Easy Installation: JoyFit Fitness bar is easy to attach securely, giving you a permanent and convenient place to work out whenever you are available, without the fear of pulling it away from the wall. It can be easily mounted at different heights and locations. 

Versatile Workout Options: Ideal for a variety of exercises like Upper Body Fitness workouts, Pull-ups, Chin-ups, Hanging leg raises, and other Home/Gym exercises. 

Ergonomically Designed Structure: Dimensions of this Wall Mount Pull up bar is designed ergonomically to perform various workouts with ease. Dimensions are- Width-42 inch, Standard Mount-16 inch, Wall to Bar-14 inch, Wall to Grip- 21 inch.  
PACKAGE CONSISTS OF: Wall Mount Fitness Bar with 4 Grip Positions, 8 screws to fix to the wall along with instruction manuals.