Stackable Dumbbell Set [15 & 20 Kgs]
Rs. 4,999.00
Rs. 9,999.00
-51% OFF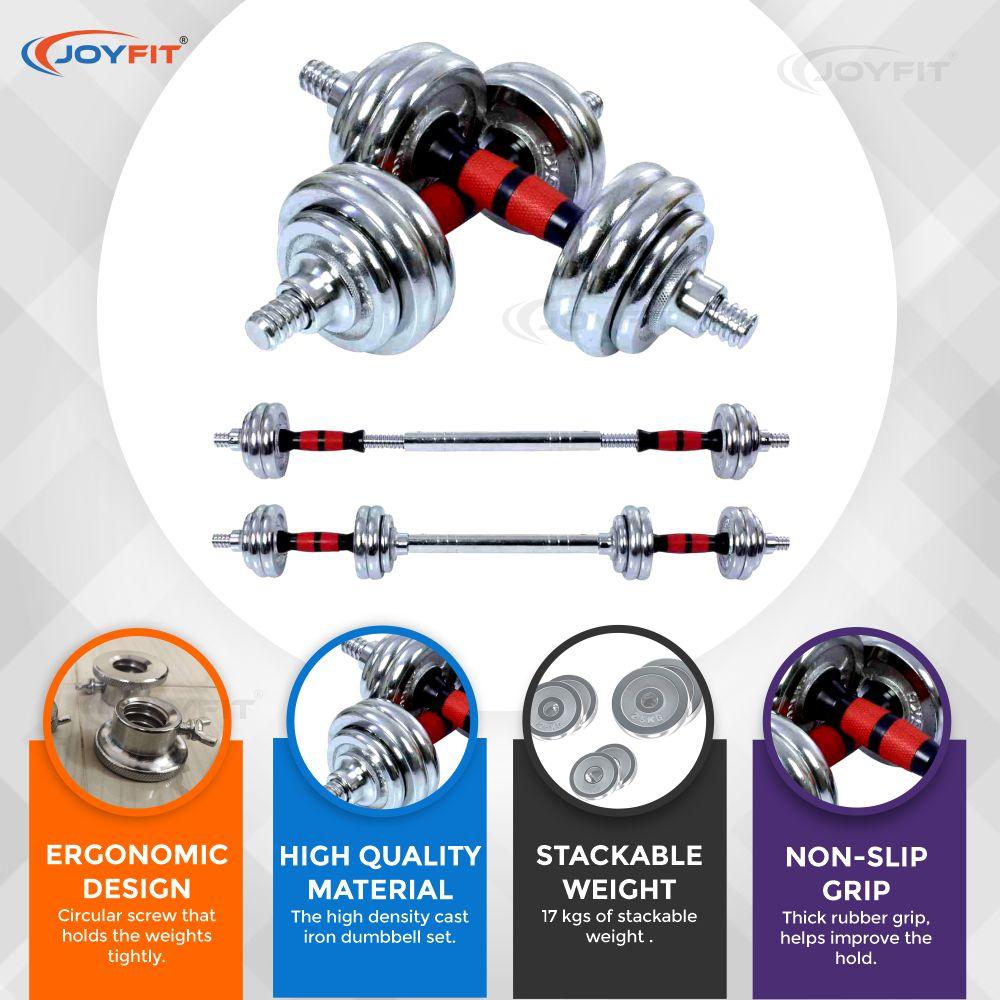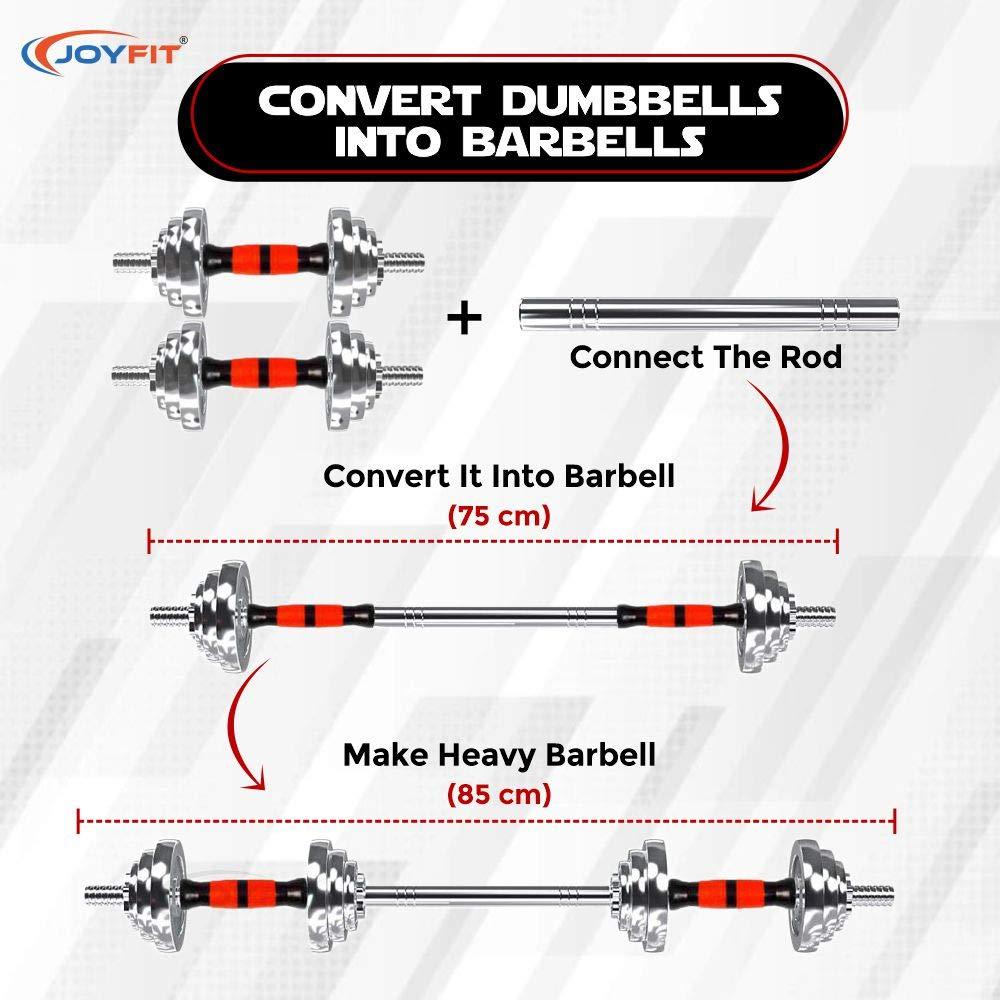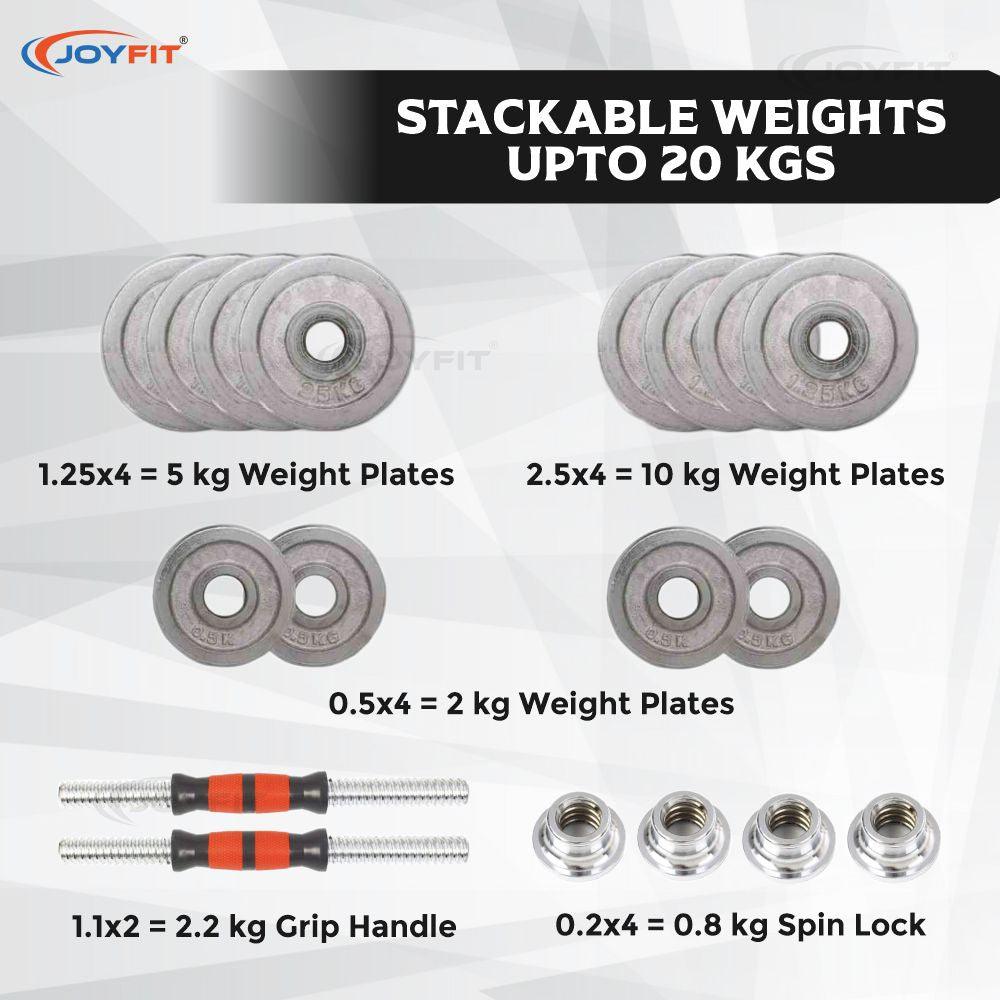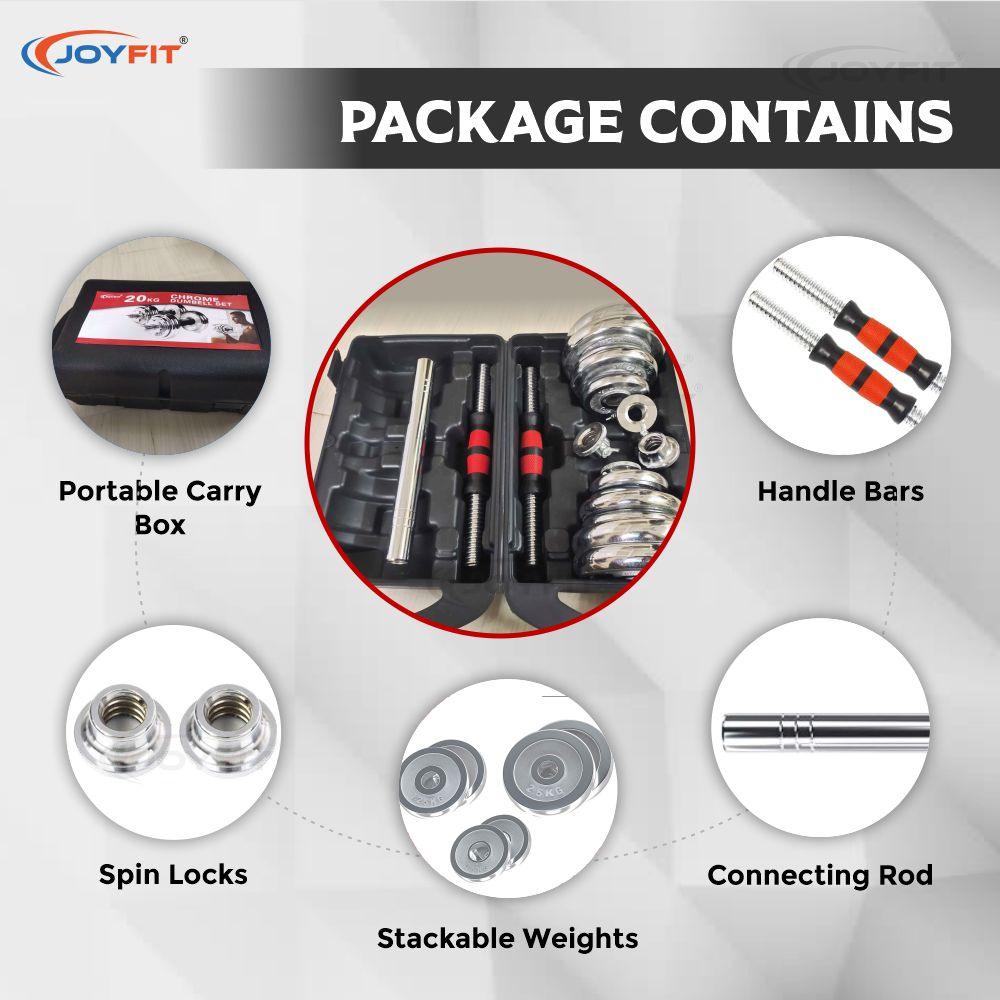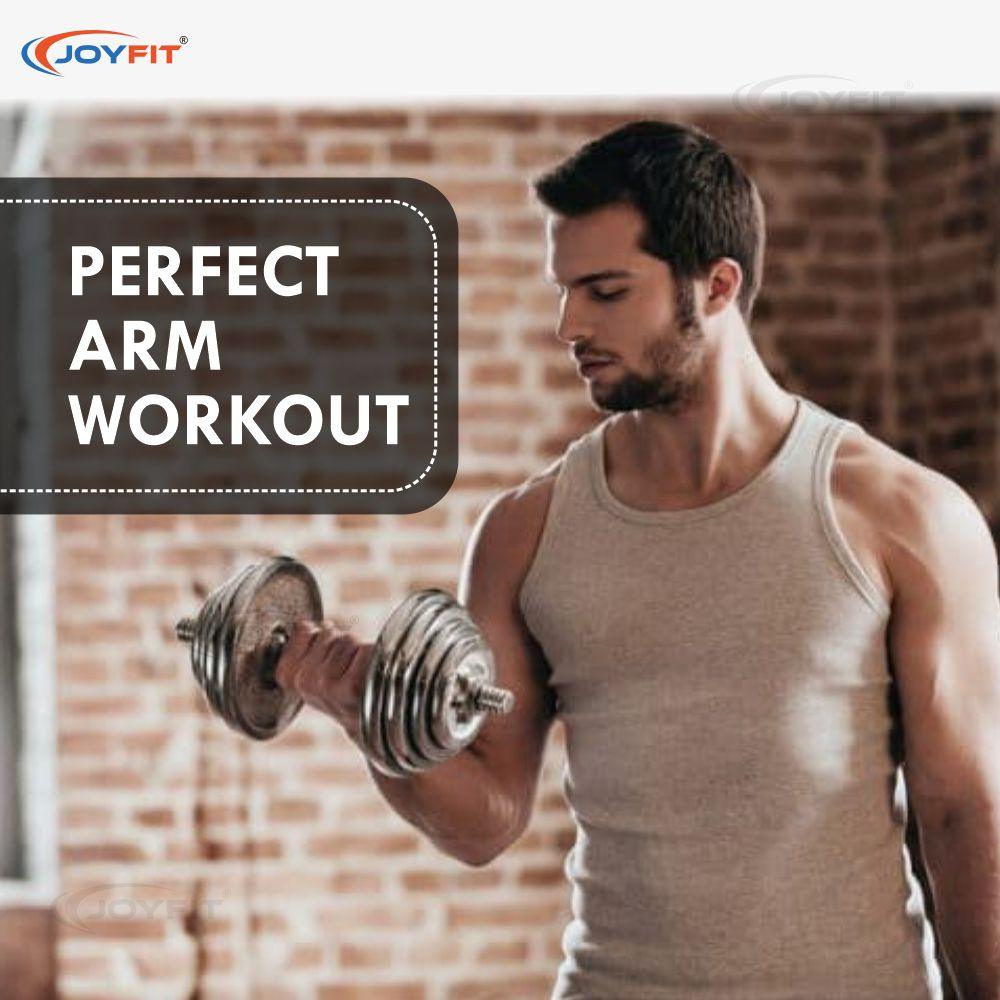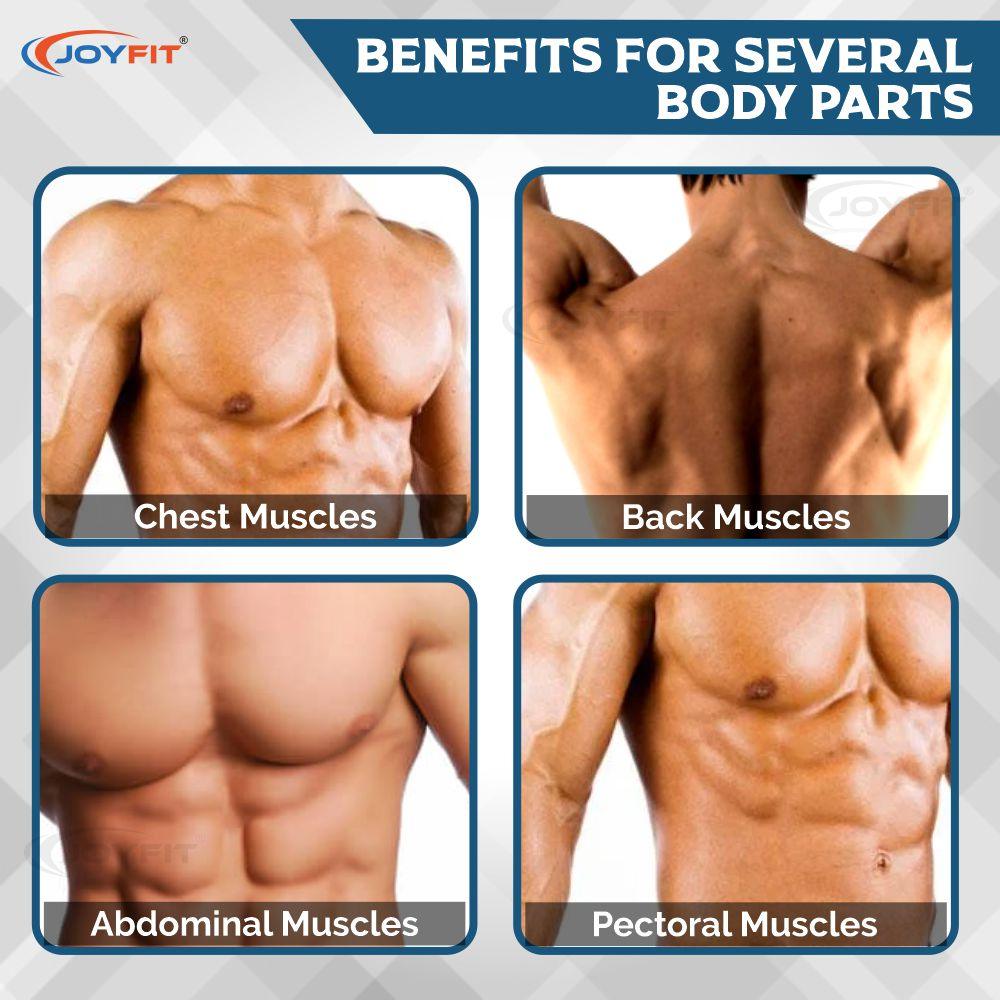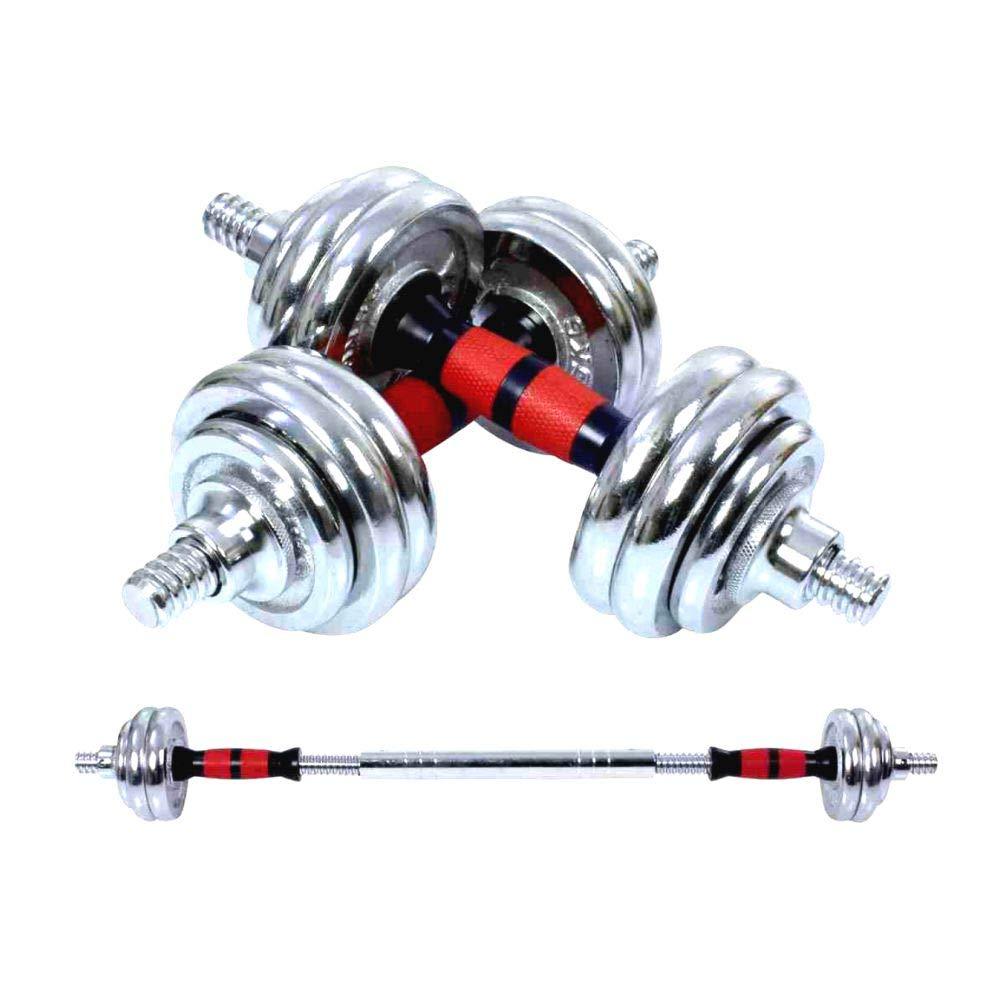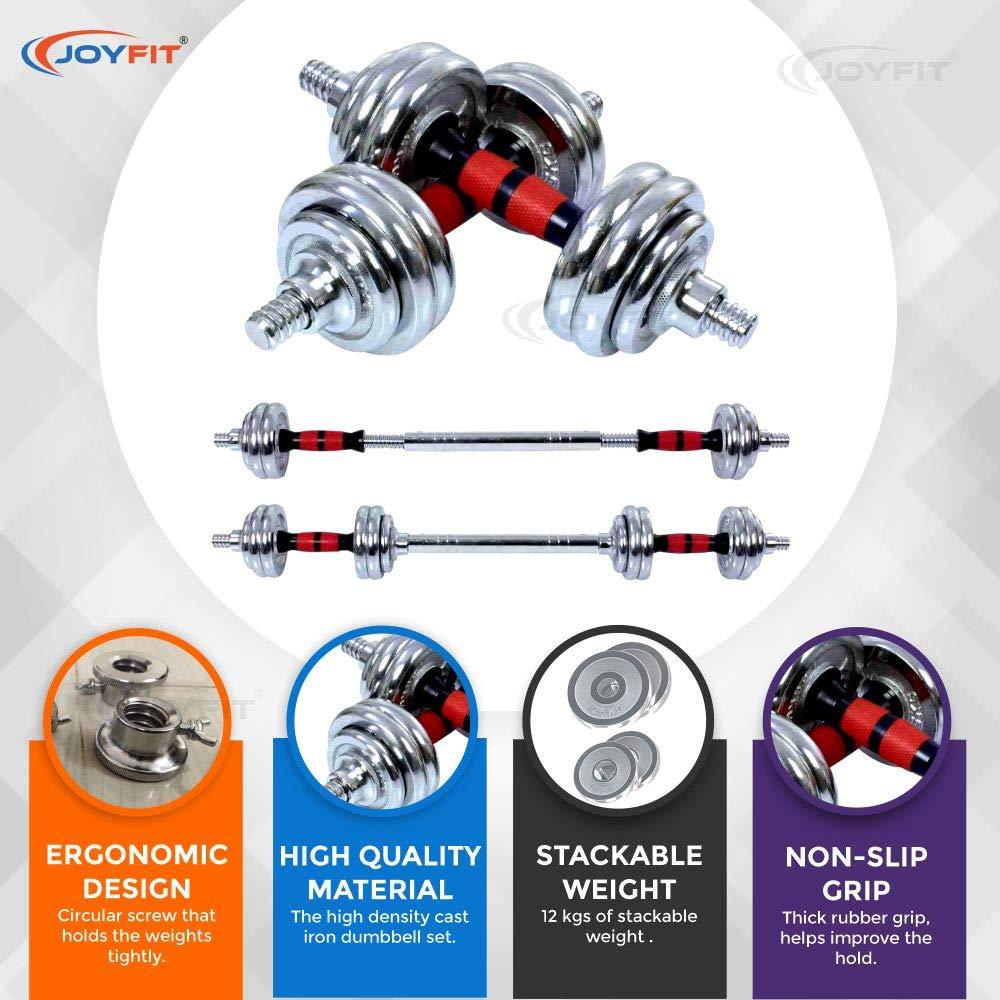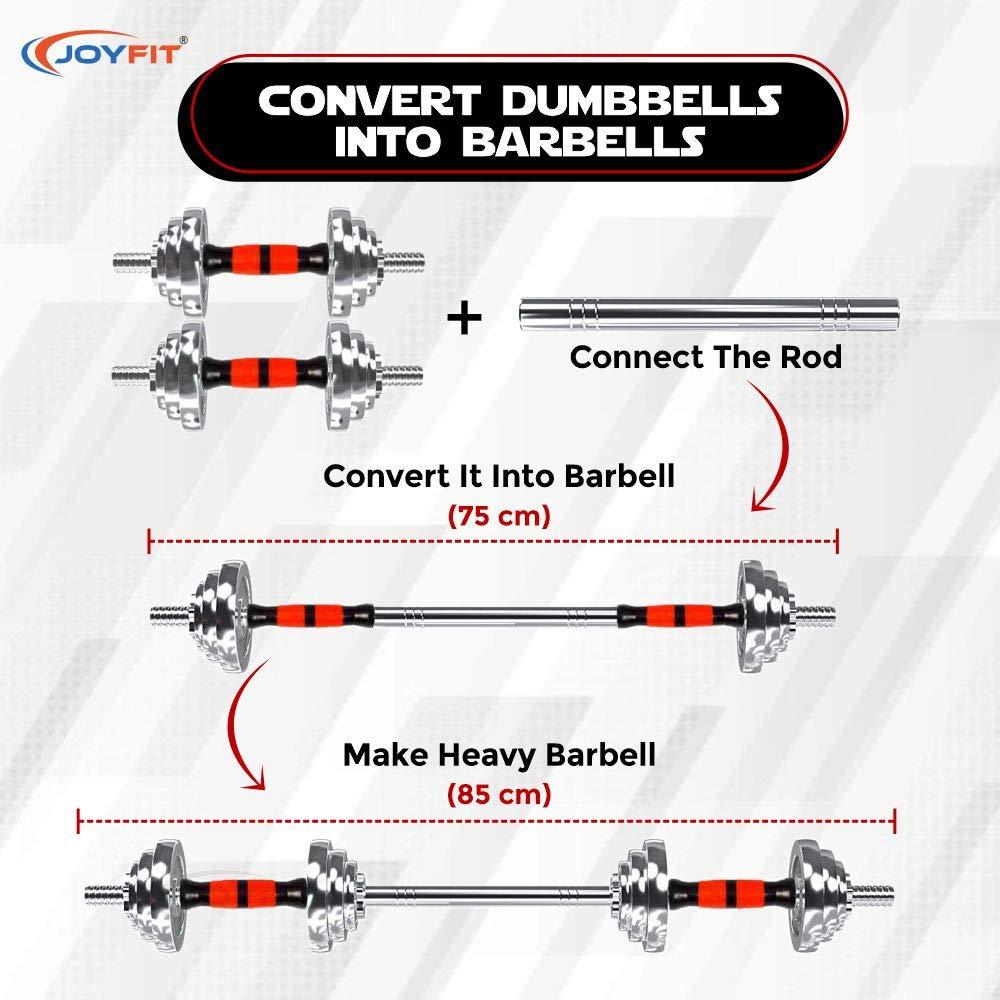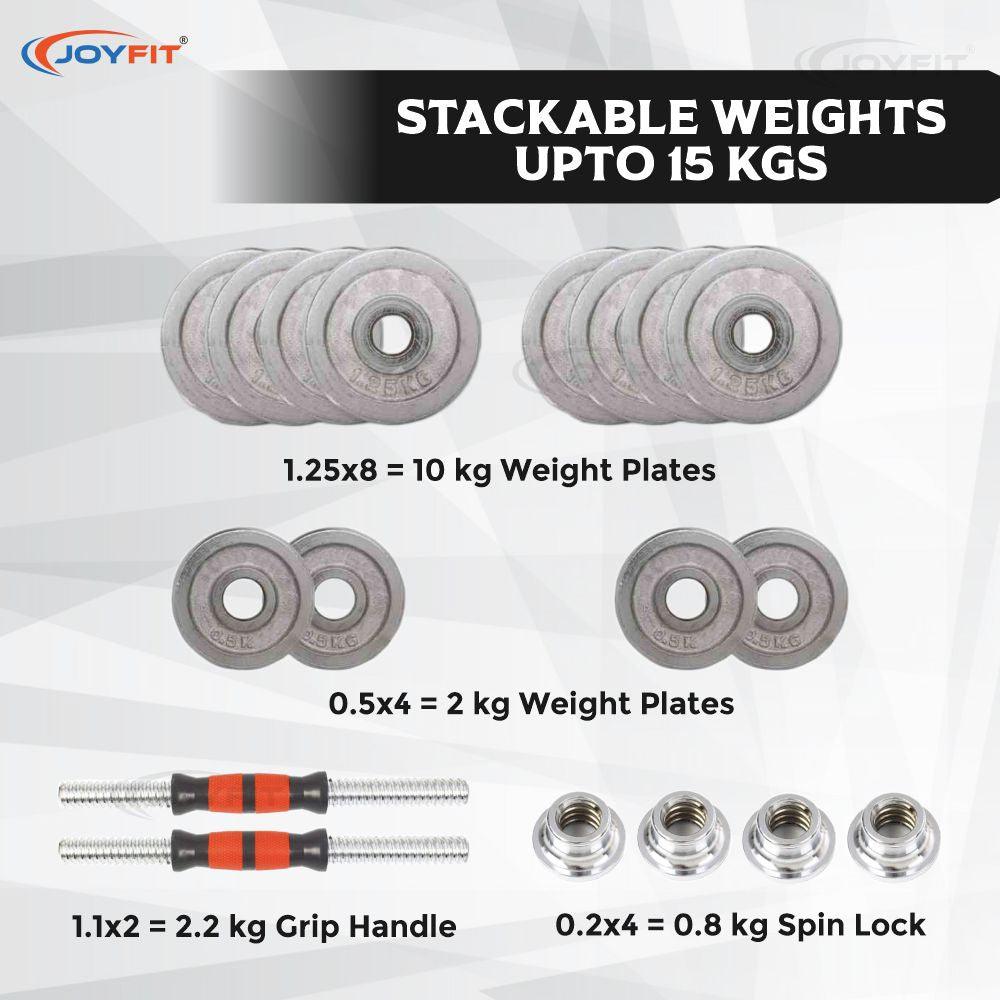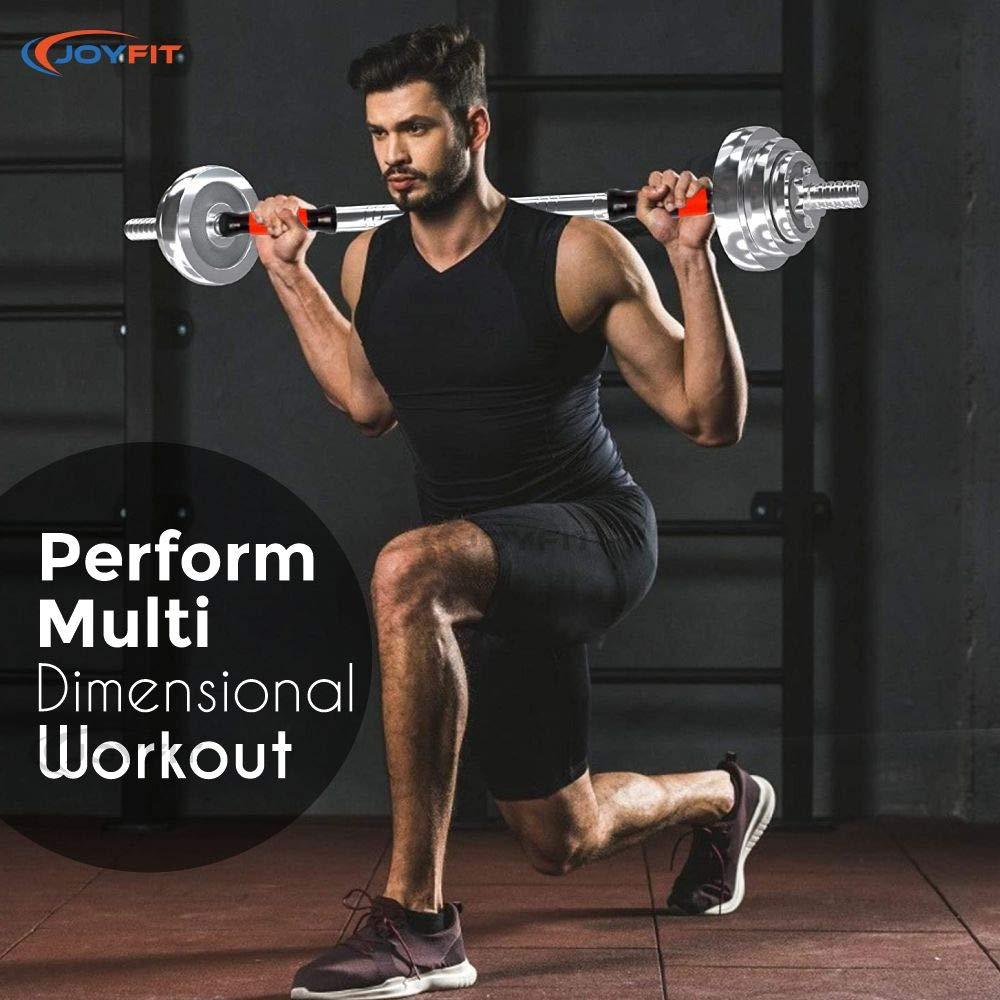 Stackable Dumbbell Set For Full Body Workout, Strength Training and Muscle Building [15 & 20 Kgs]
Dumbbells are one of the most versatile home/gym workout equipment. You can use them to train almost every muscle group in the body including the chest, arms, back, core, and legs. Some of the popular dumbbell workouts are dumbbell press, dumbbell rows, bicep curls, weighted squats, and lunges using dumbbells. Joyfit Dumbbell set comes with adjustable weight options, you can add or remove the dumbbell plates as per your fitness needs. It has total stackable weight options of 15 kg & 20 Kgs.  Our entire Dumbbell set comes with a sturdy built Box case which fits in all the weights, handlebars, and locking screws. Whether you are a beginner or an expert, you can use our dumbbells as per your exercise needs. 
Features 
Strong and Durable:

The Joyfit dumbbell set is made with high-density solid cast iron. The chrome electrocoating makes our dumbbells highly strong and resistant to rusting which helps increase their durability. 
Stackable Weight

Joyfit Dumbbell set comes with a stackable weight of 15 kgs and 20 Kgs. 15 Kg box contains 8 pcs of 1.25 kg weights and 4 pcs of 0.5kg weights. And, 20 Kg box contains 4 pcs of 2.5 Kg weights, 4 pcs of 1.25 Kg weight, and 4 pcs of 0.5kg weights. 
Ergonomic Design

The Handlebar fits in perfectly with the slots provided in the weights. This is capped by a hexagonal screw that holds the weights tightly even during intense workouts. 
Non-Slip Grip

The dumbbell handlebars come with high-grade thick rubber grips which help maintain a good hold on the dumbbells and they also come with an anti-slip texture that helps prevent slippage of the equipment. 
Easy Portability:

The Joyfit dumbbell set is extremely easy to store and port. Joyfit Dumbbell set comes with a handy case which makes the equipment easy to transport along with serving the excellent storage facility for the entire accessory. 
BENEFITS
Increase Stamina 

Build Muscle 

Lose Weight 

Improve muscle strength 
Box Contains: 1 Pair handlebars, Weights, 1 pair hexagonal lock, and a carrying case. 
Weight Options- 15 Kg & 20 Kg [Choose any one]