Adjustable Skipping Rope
Rs. 749.00
Rs. 1,500.00
-51% OFF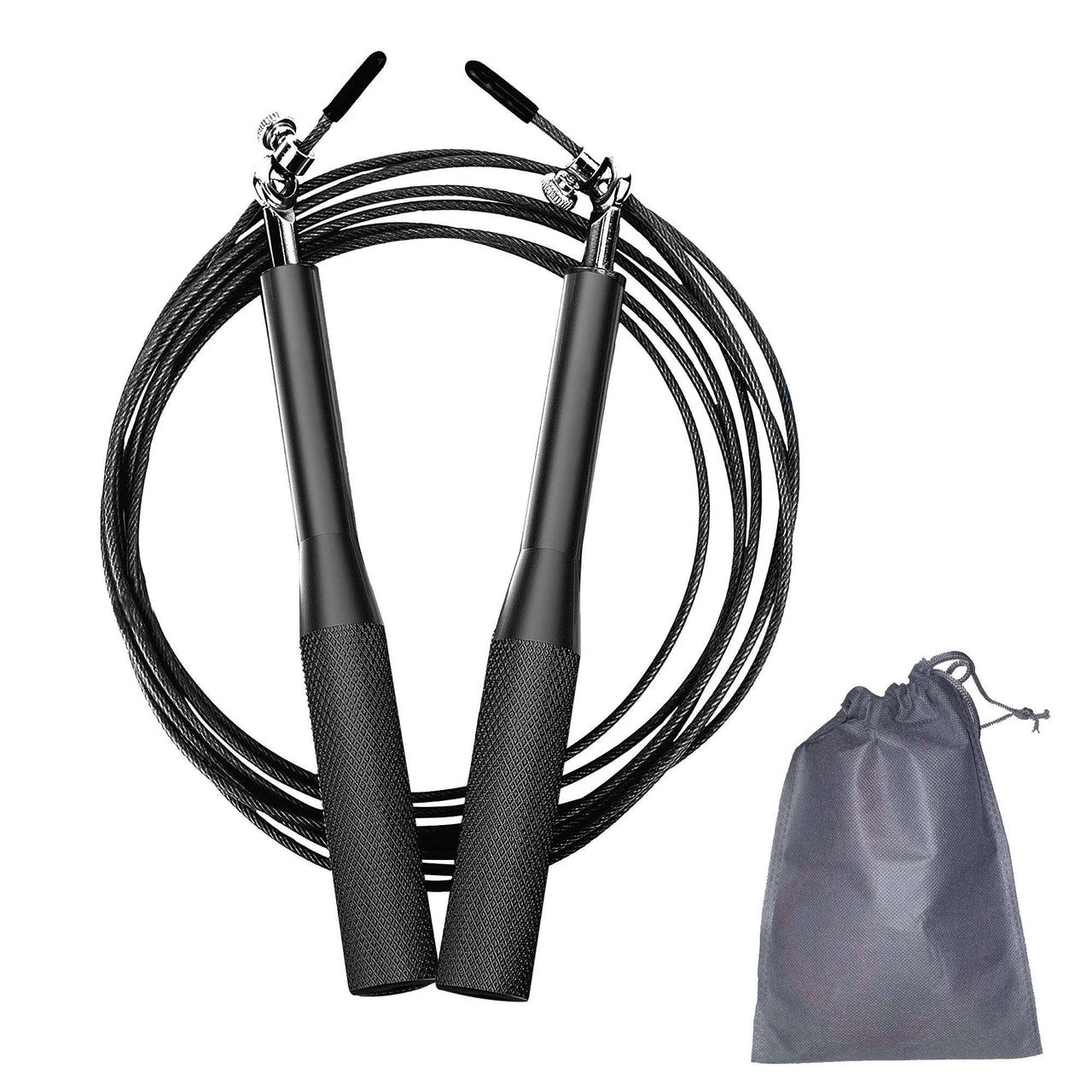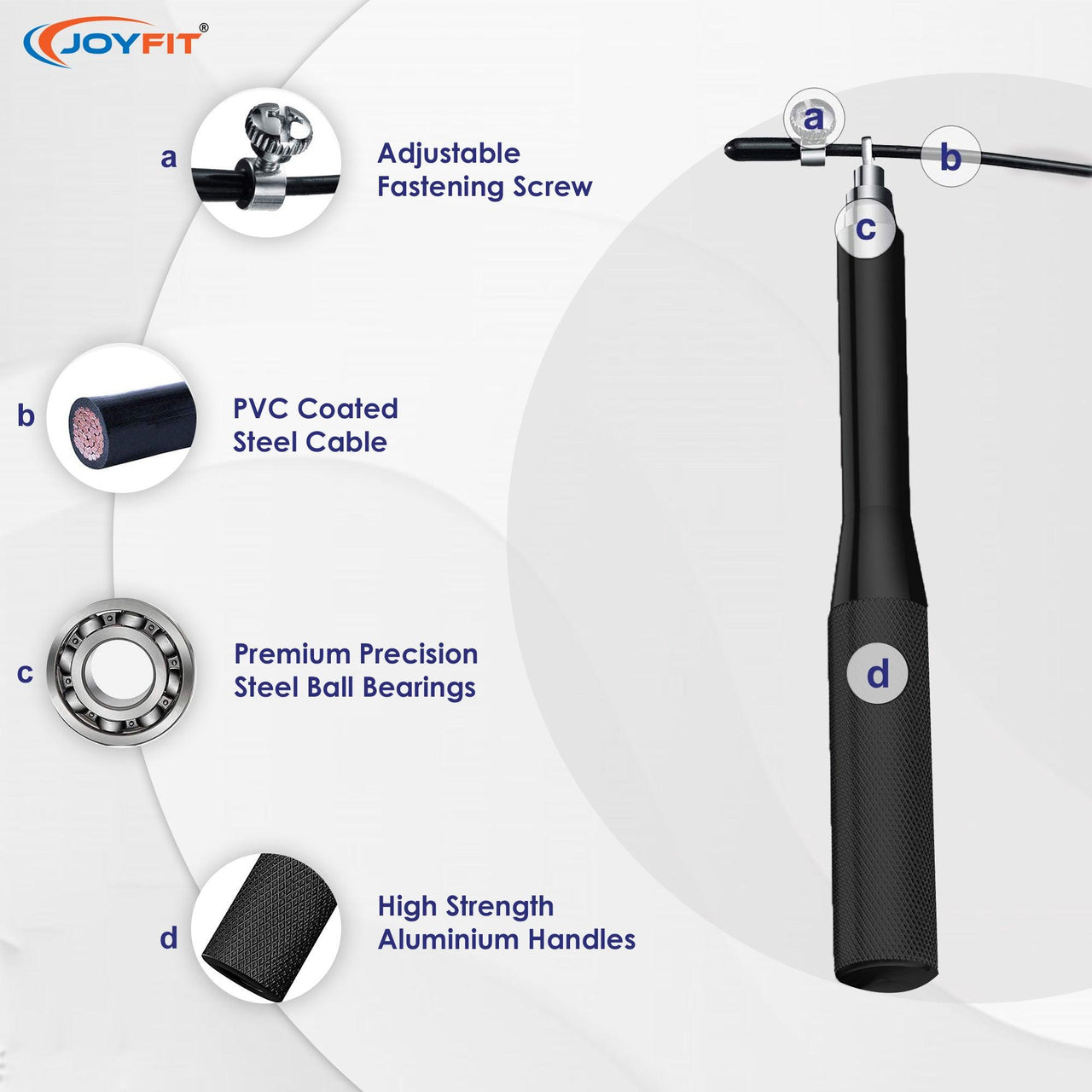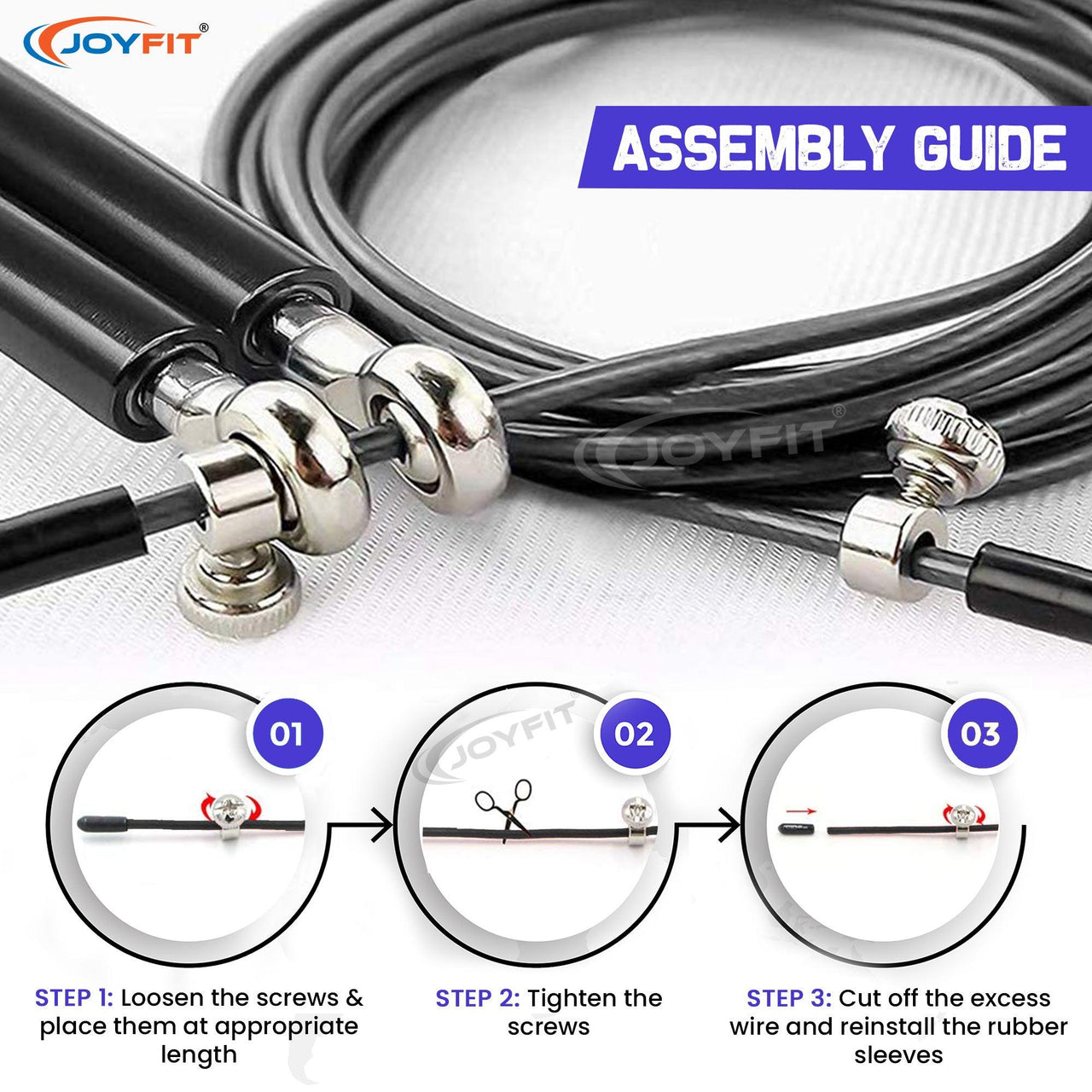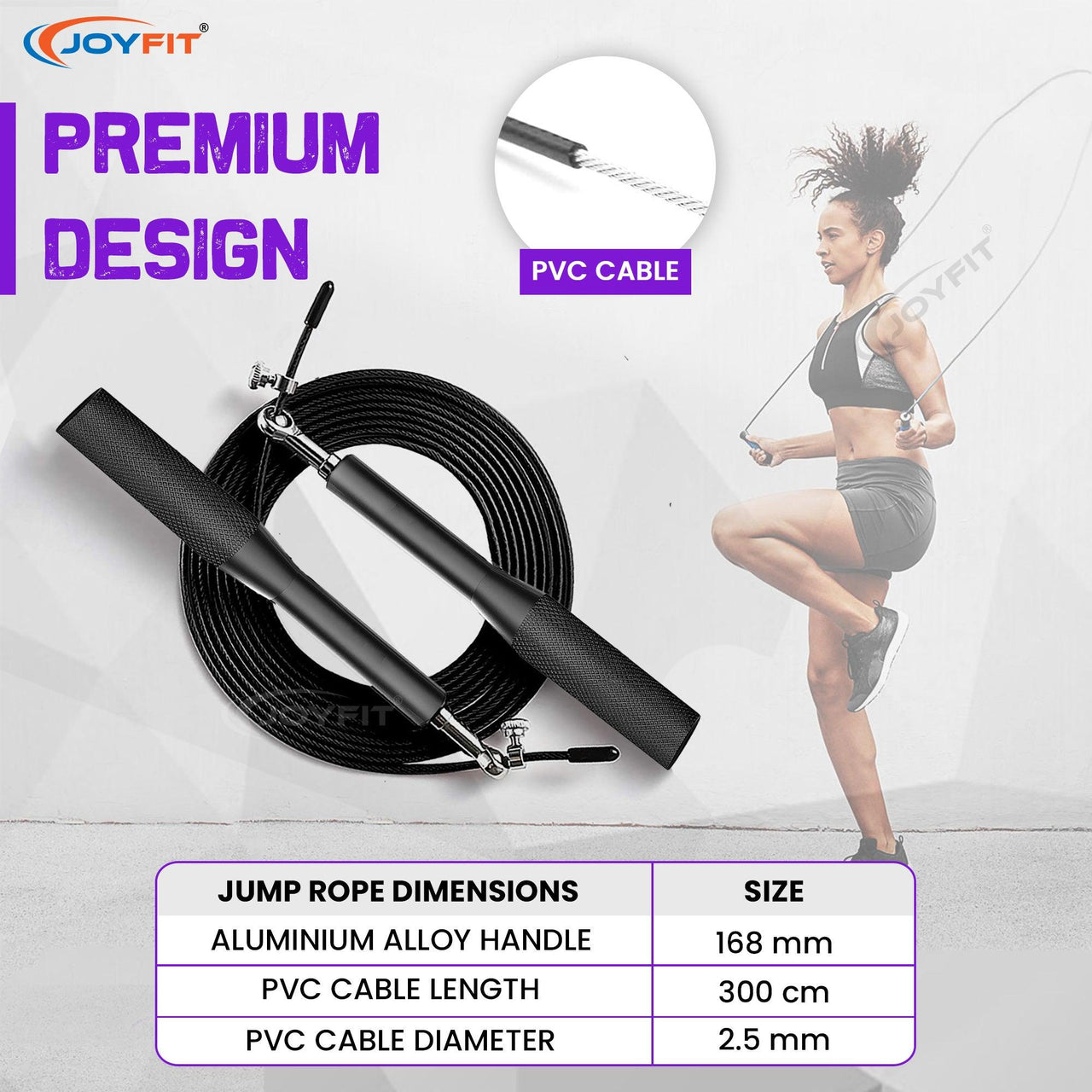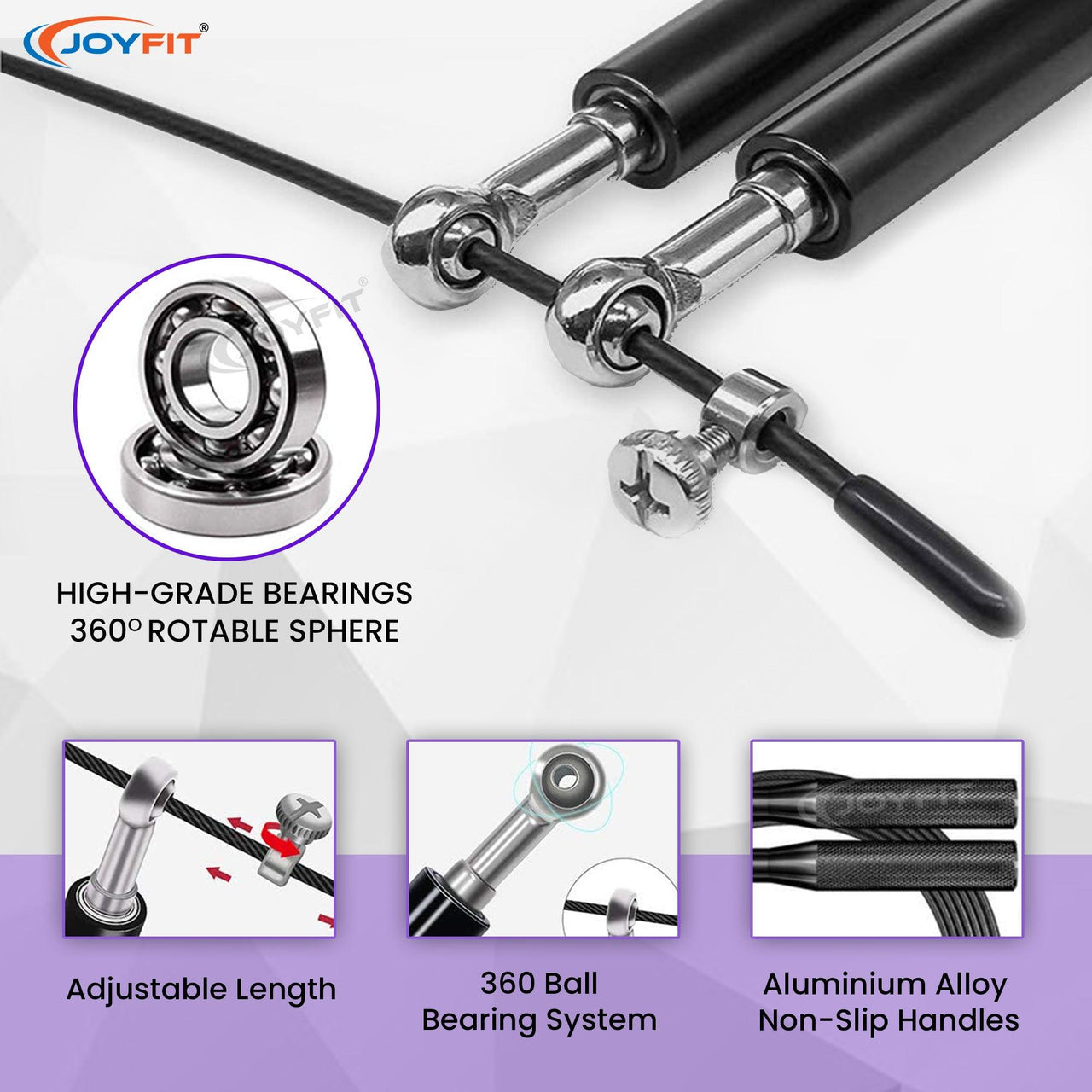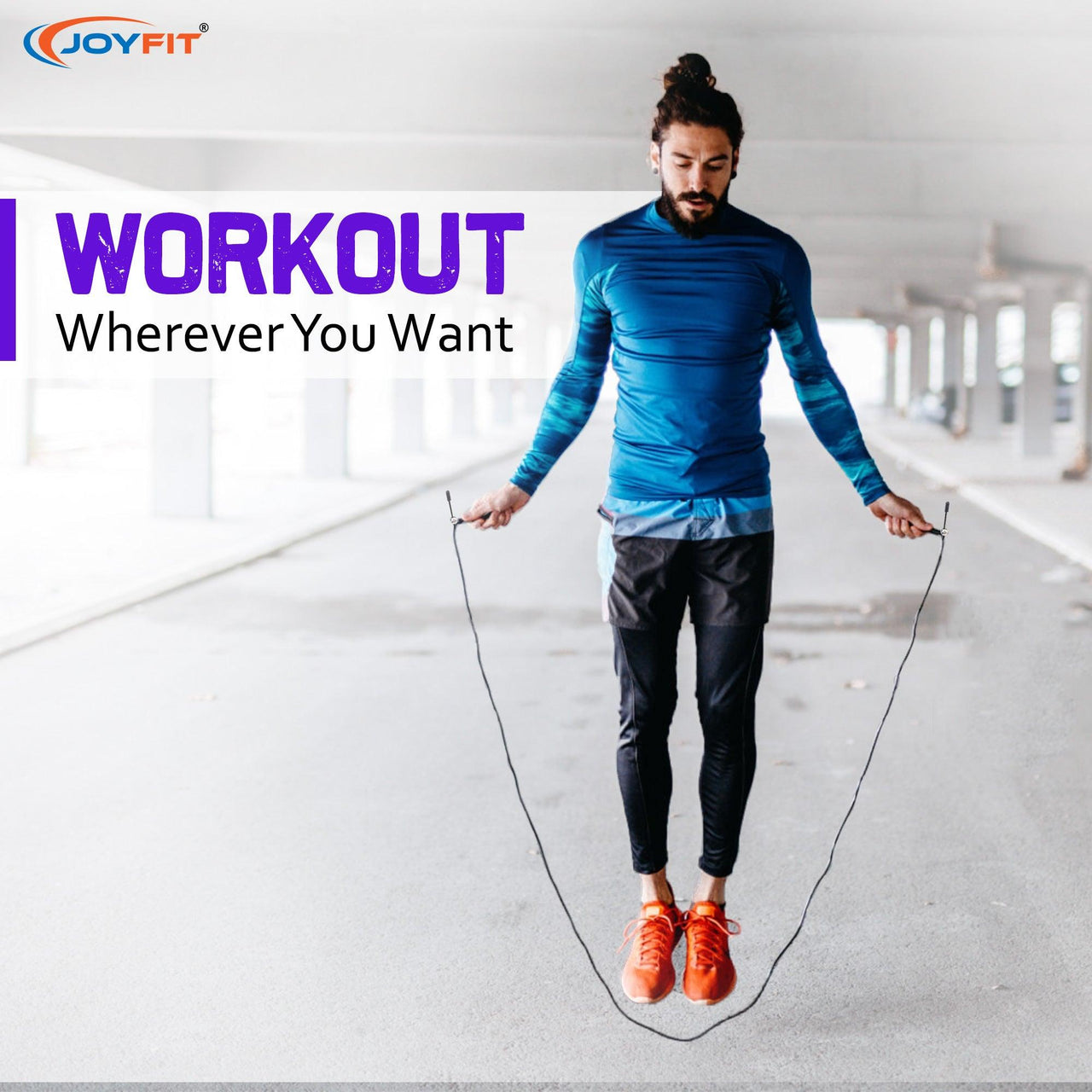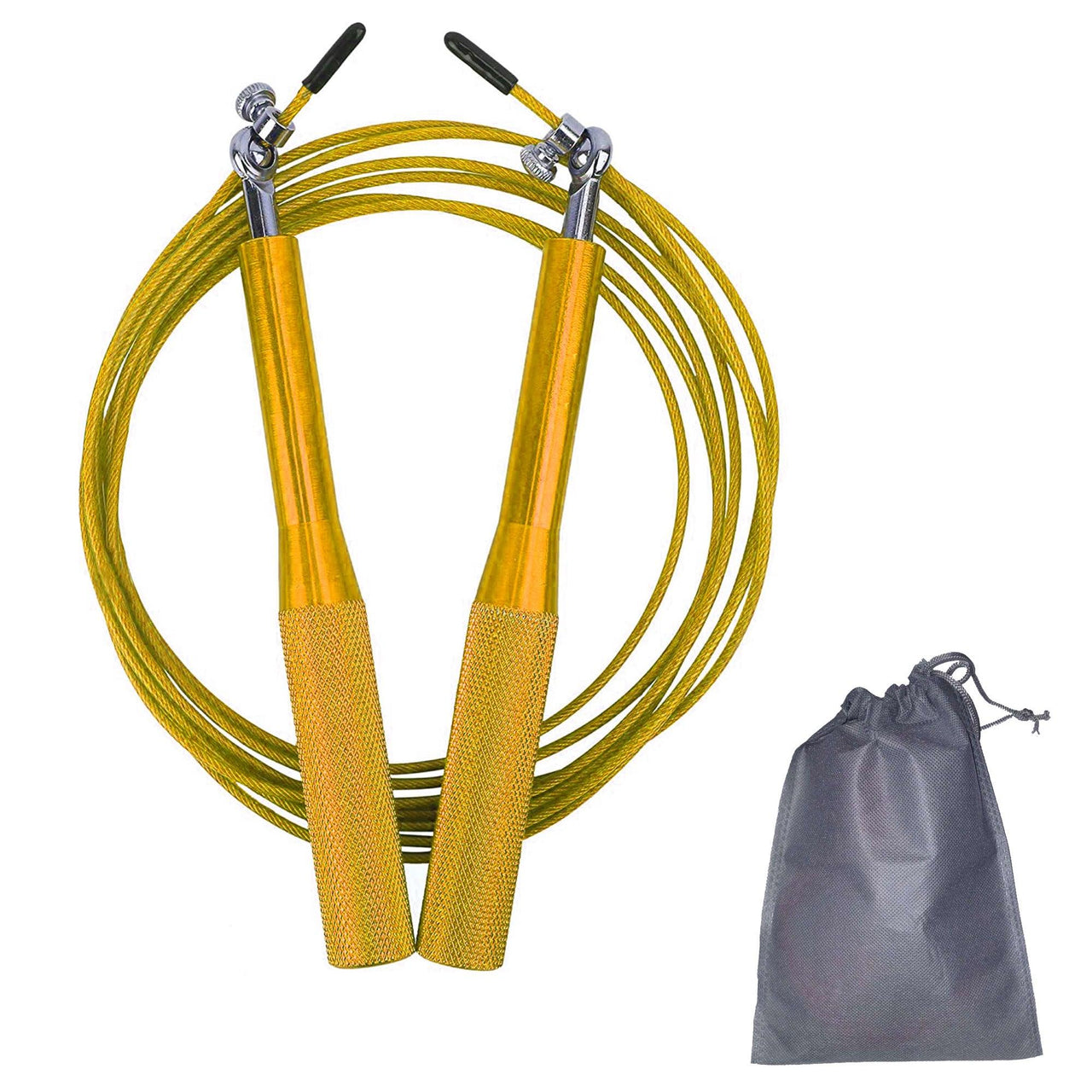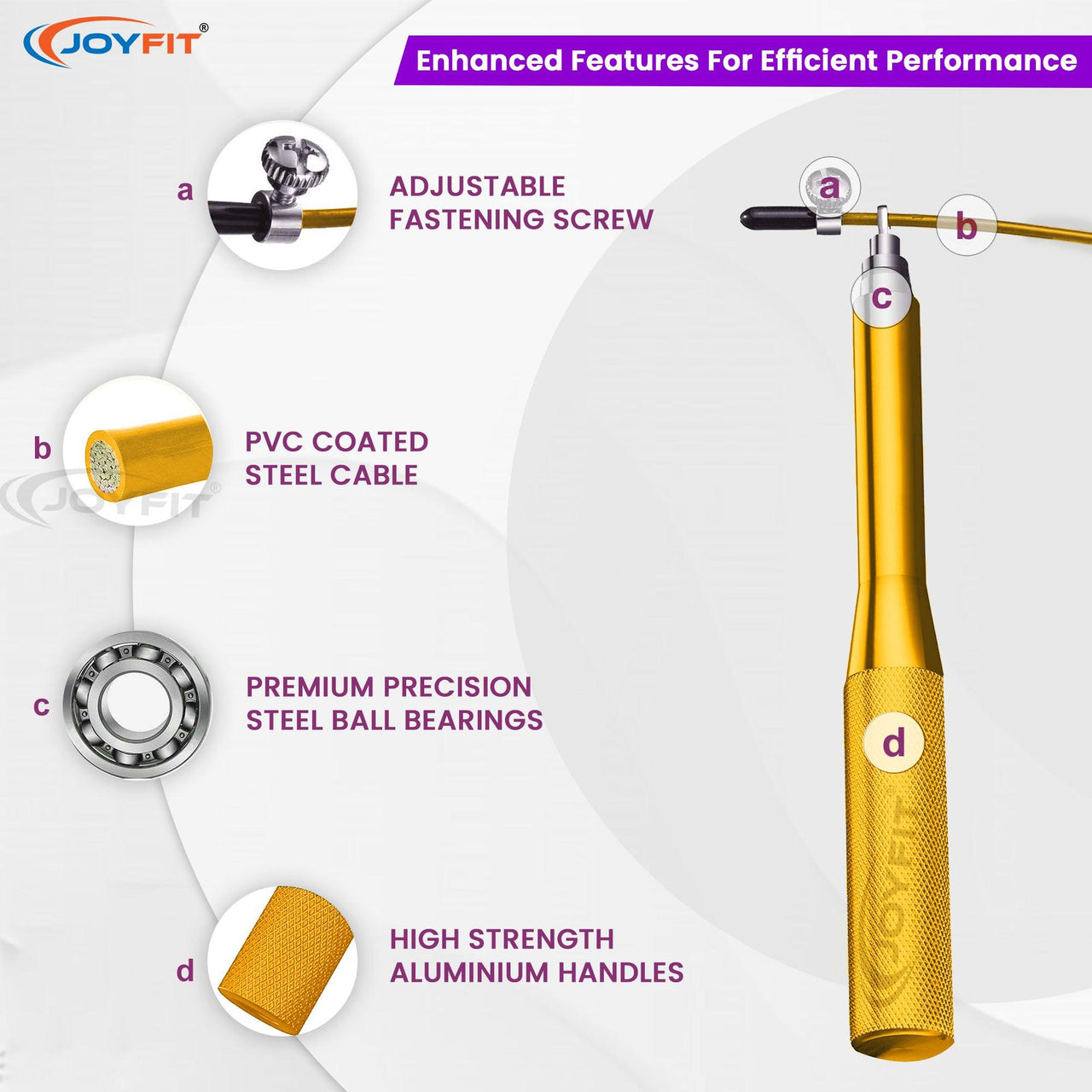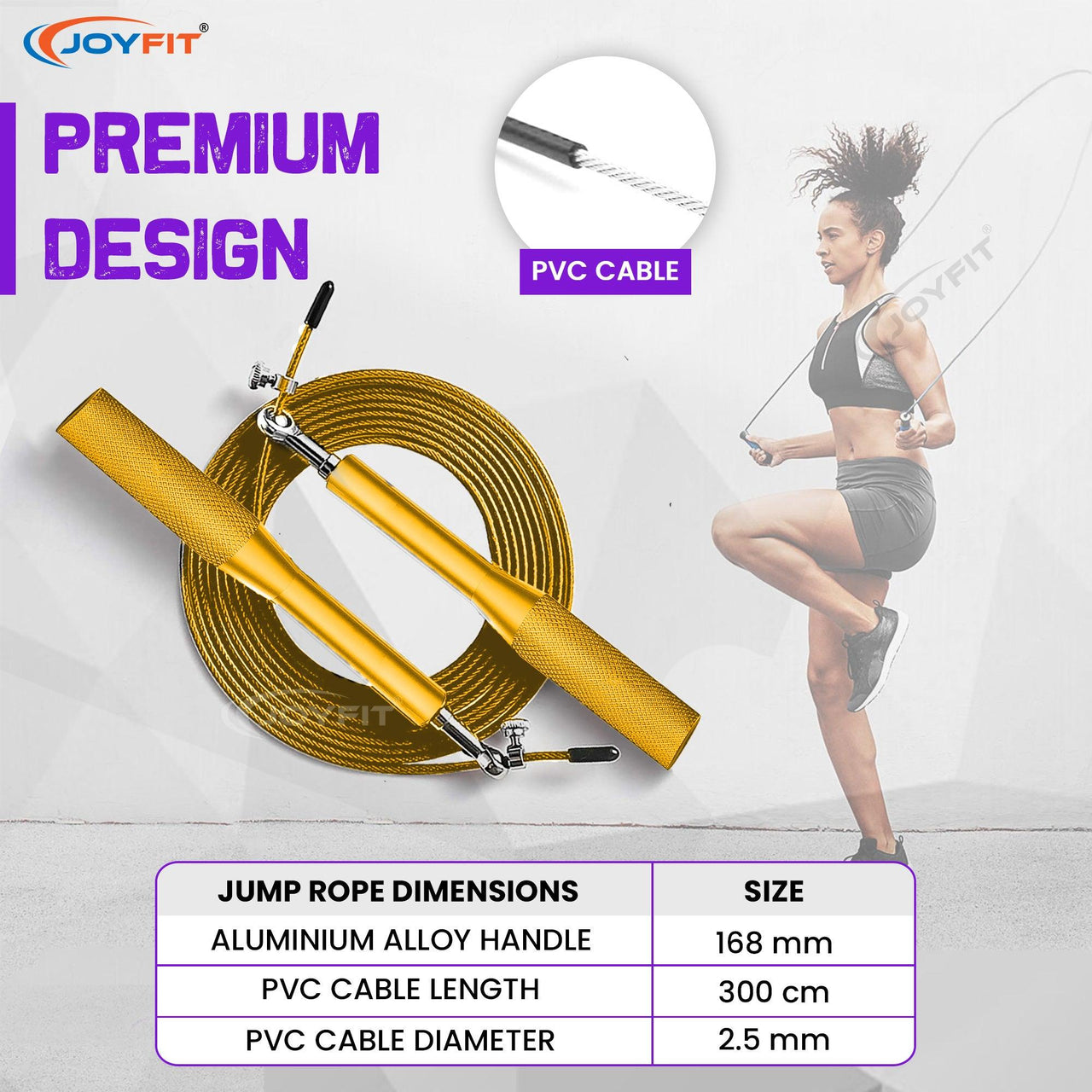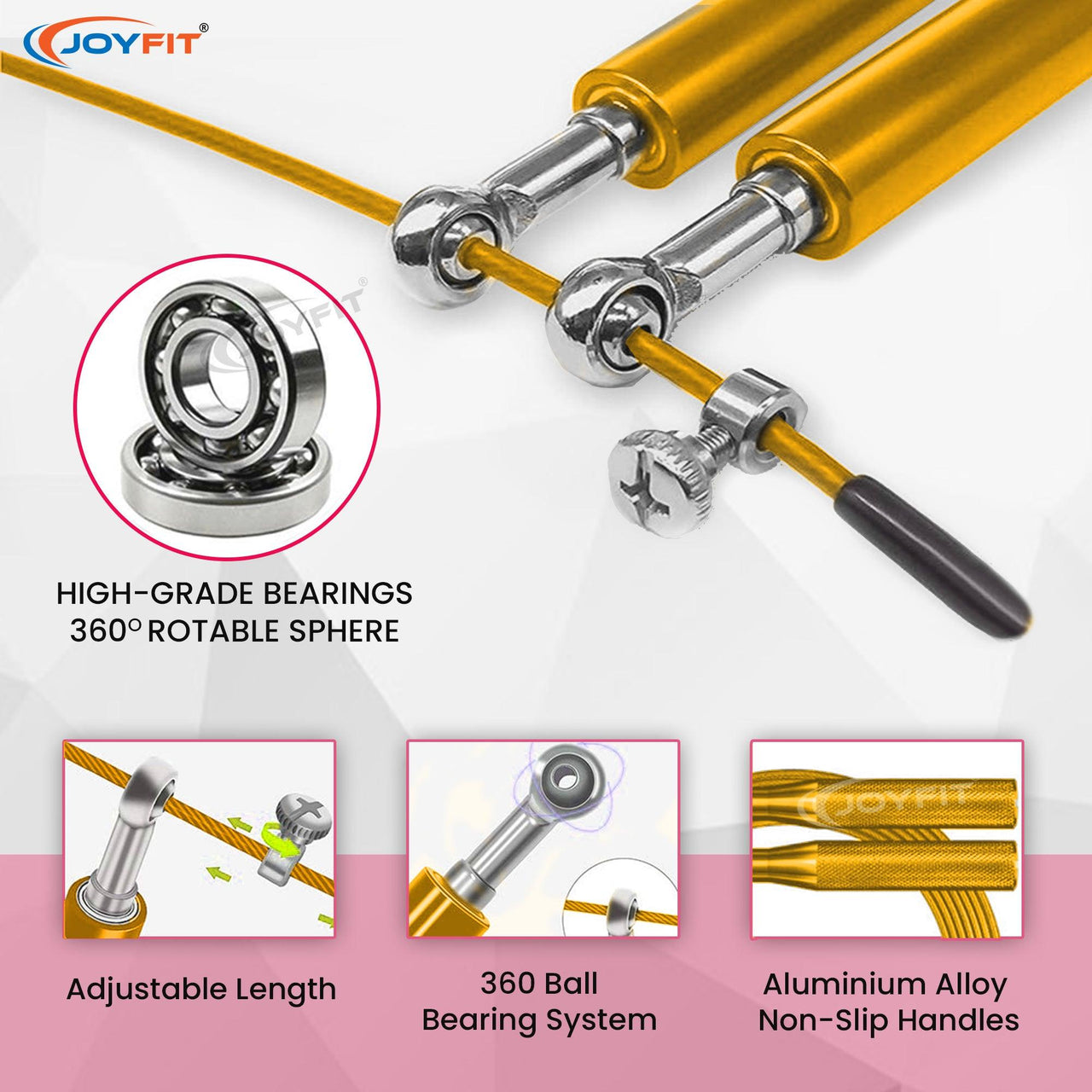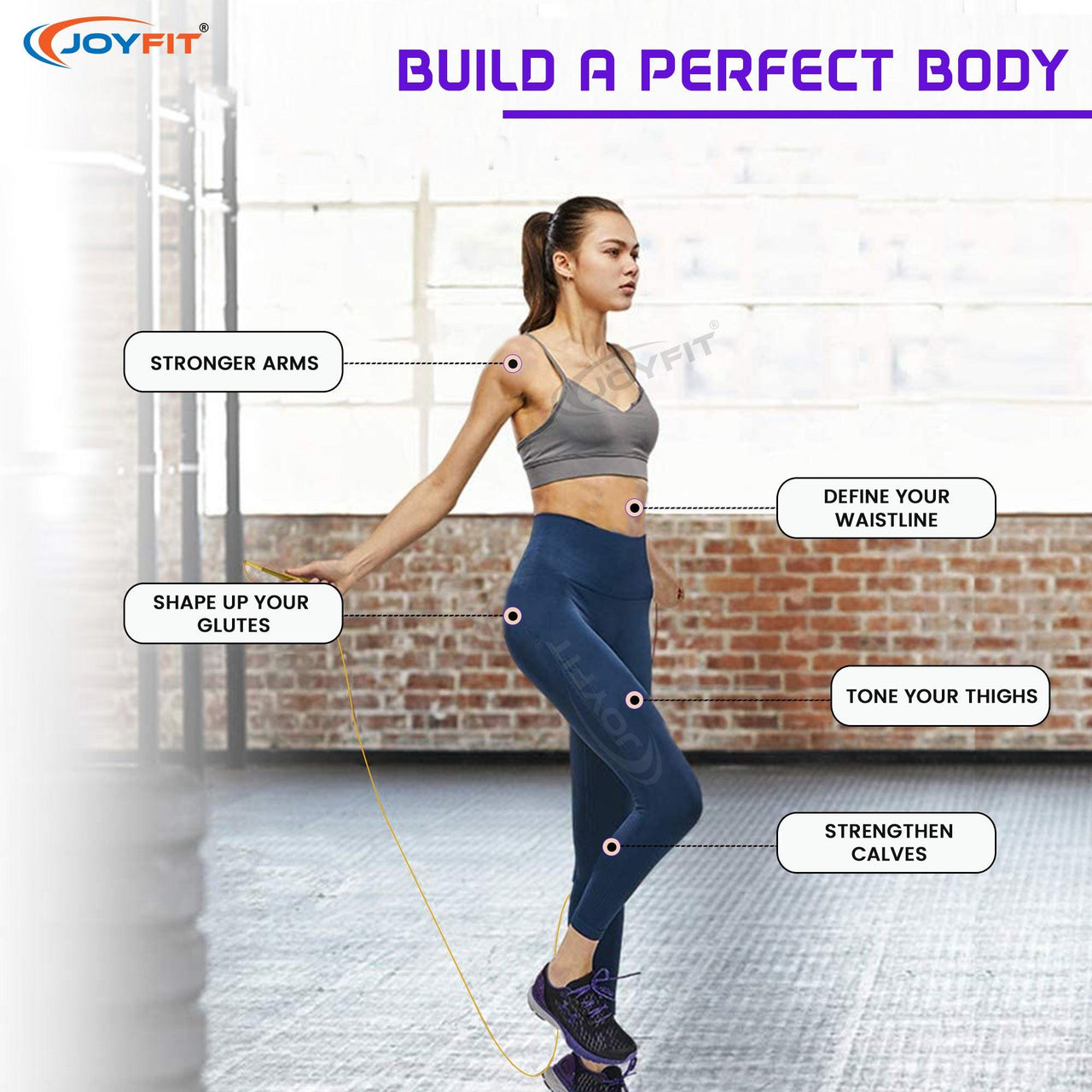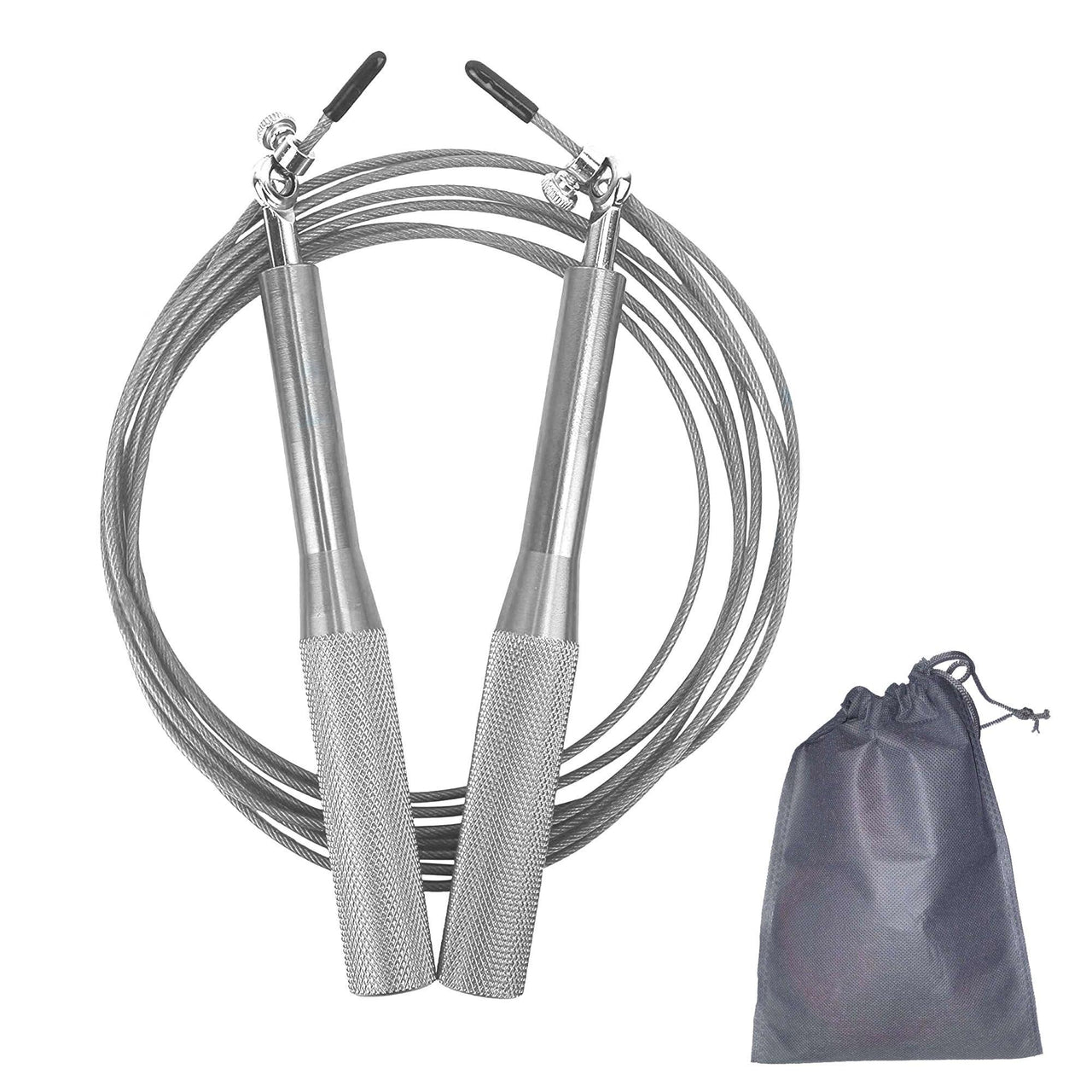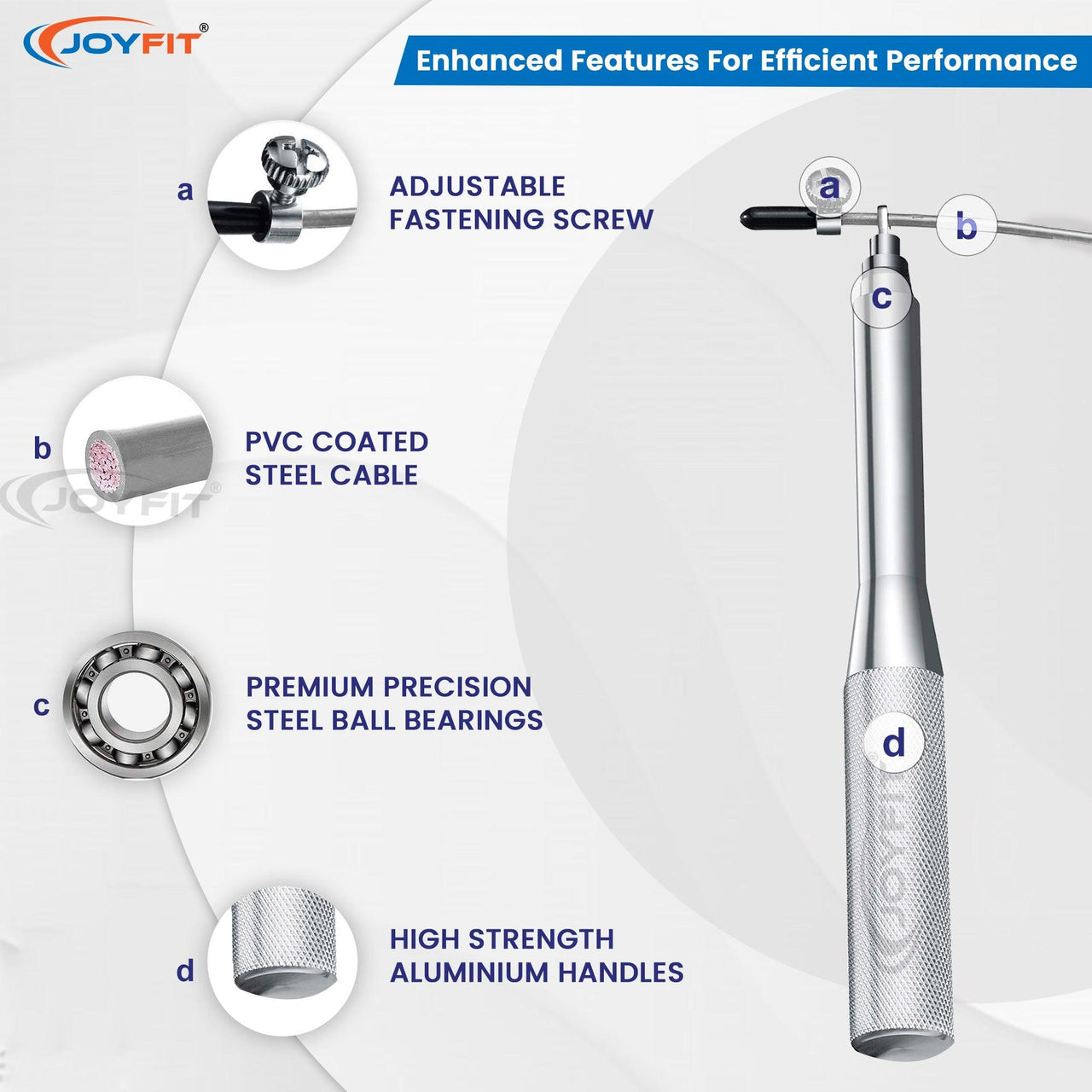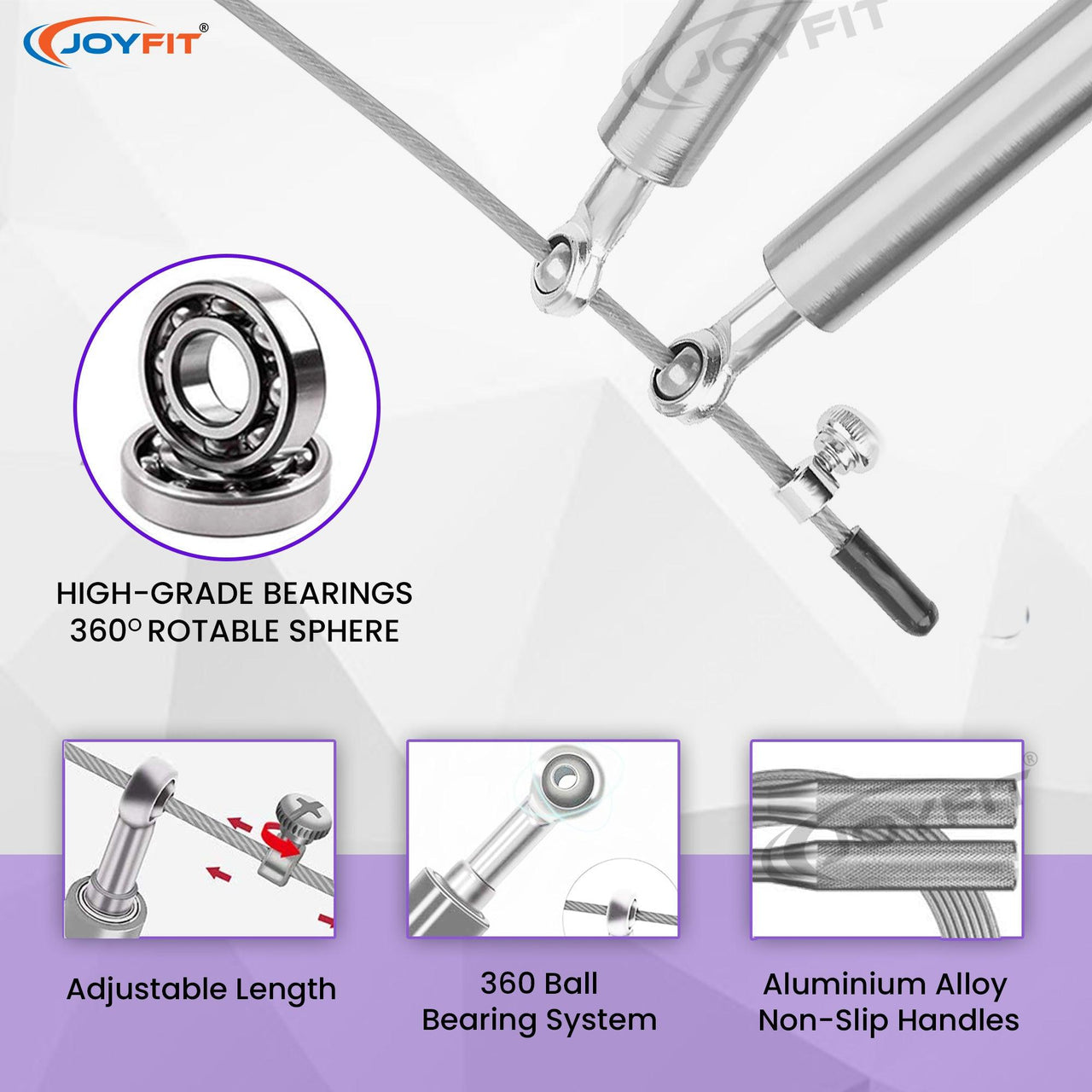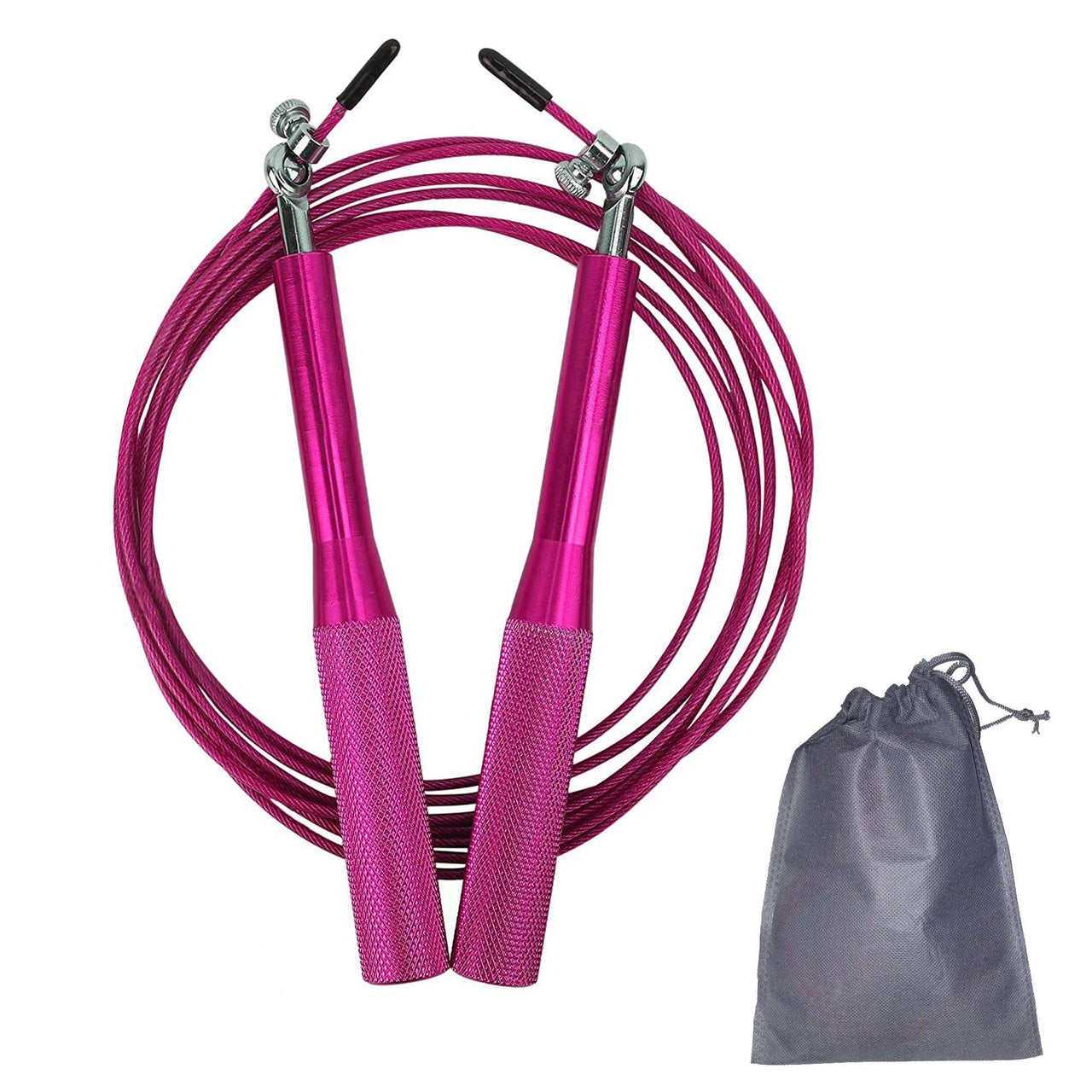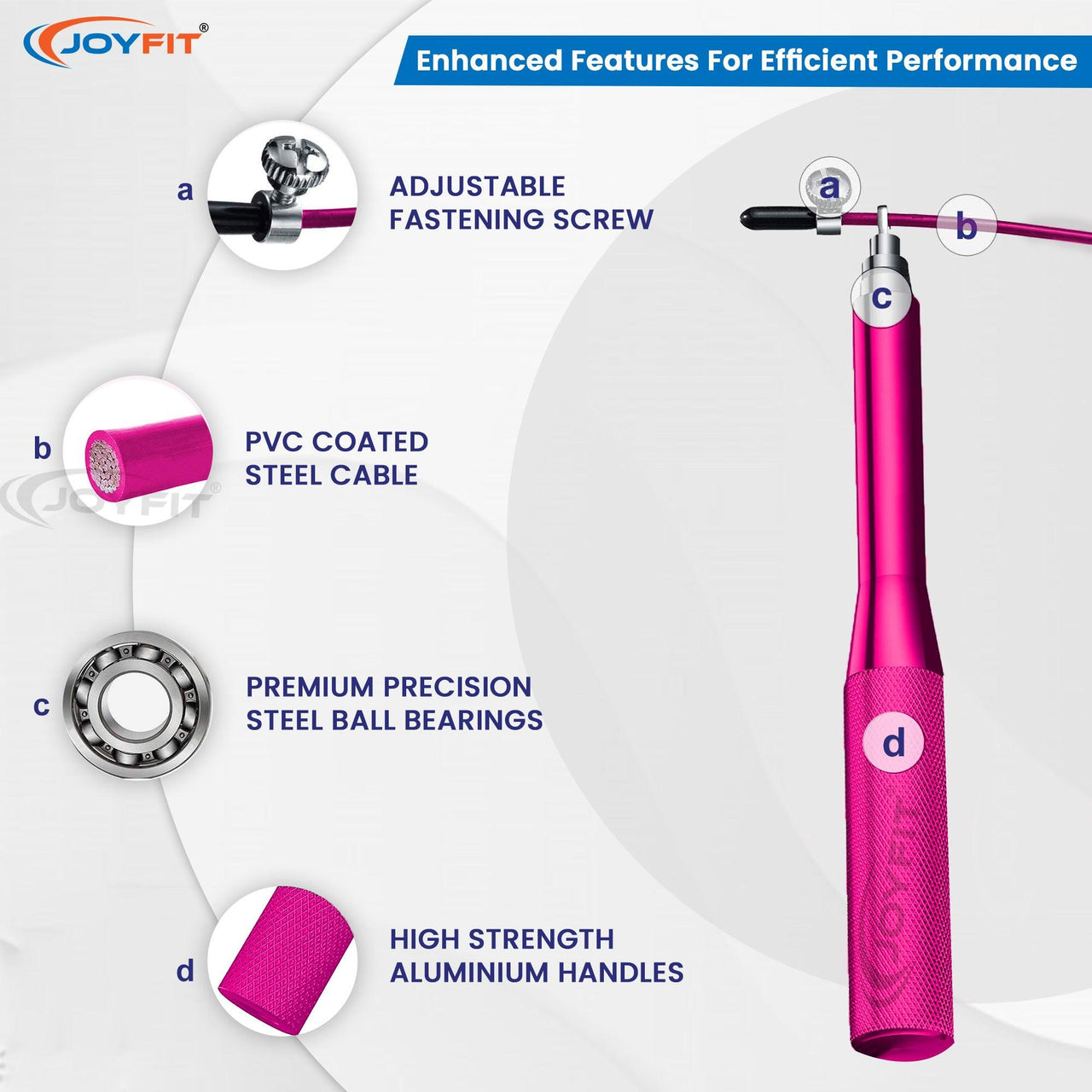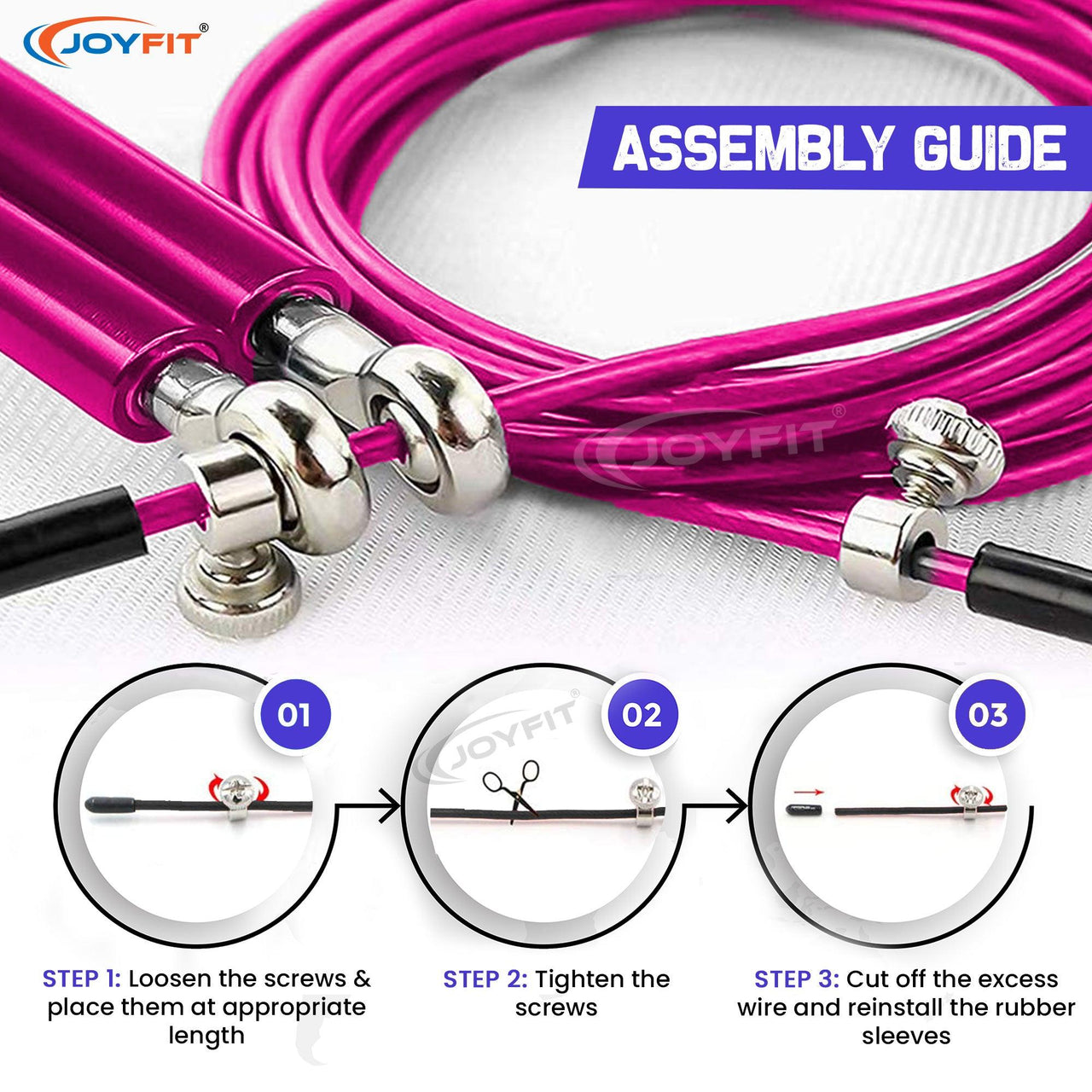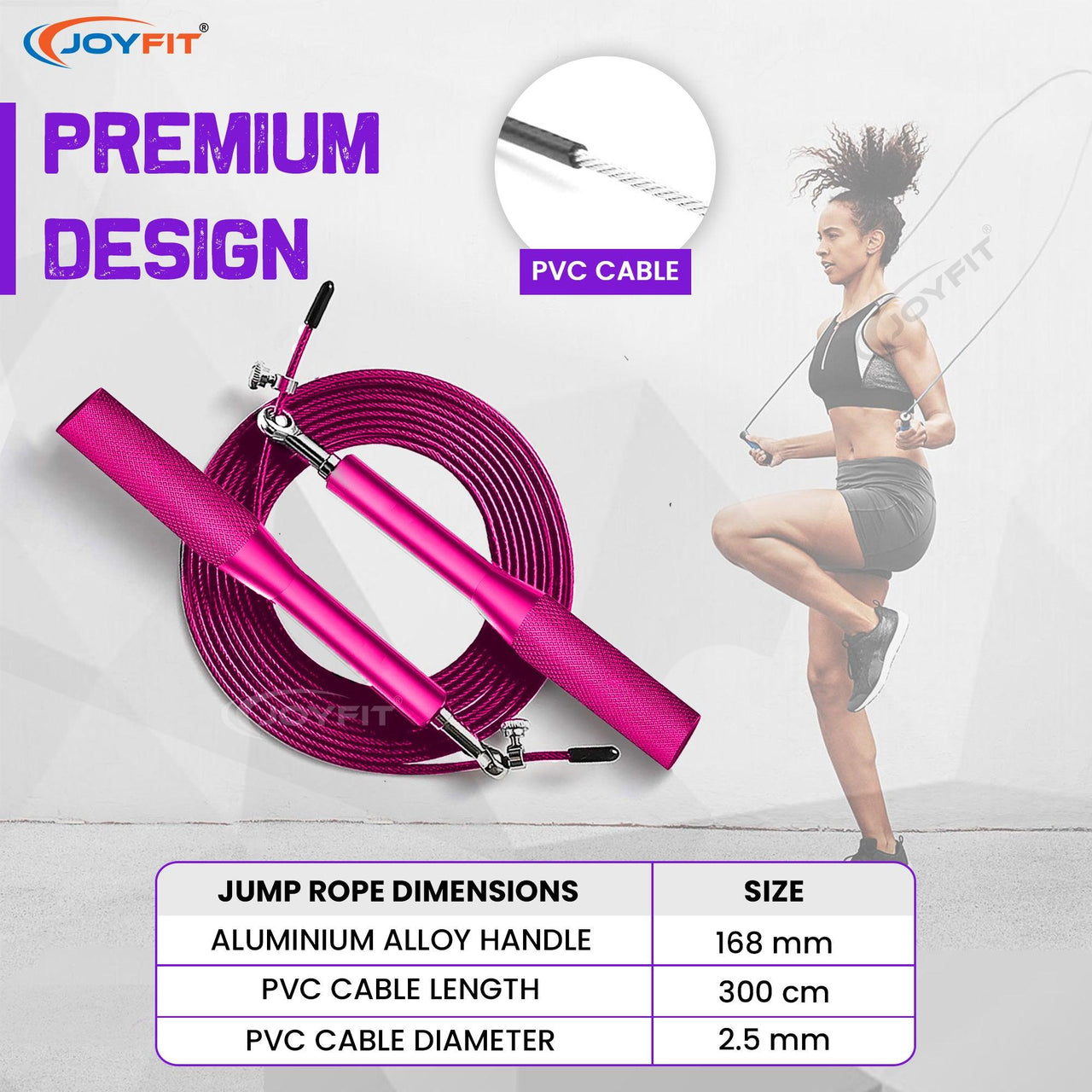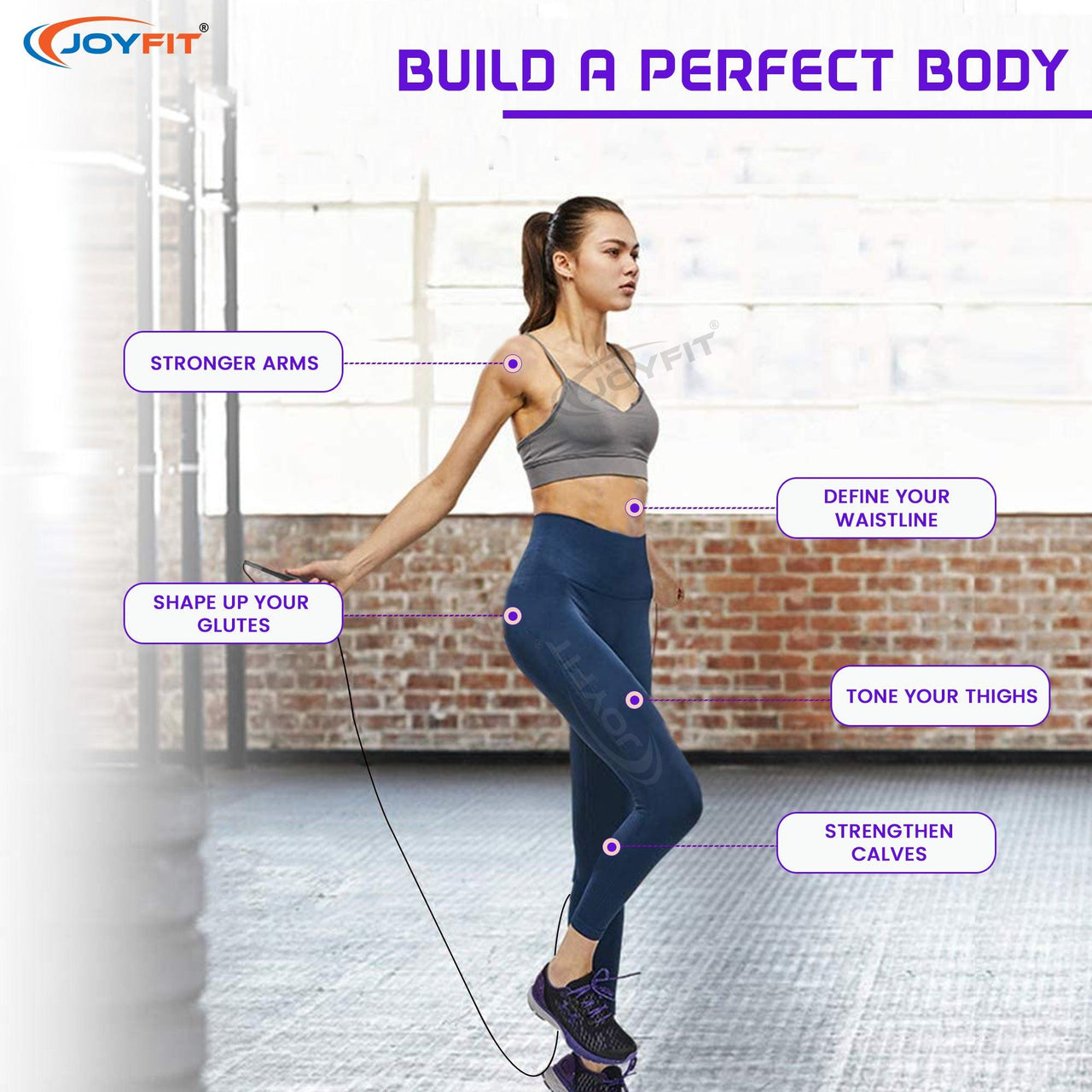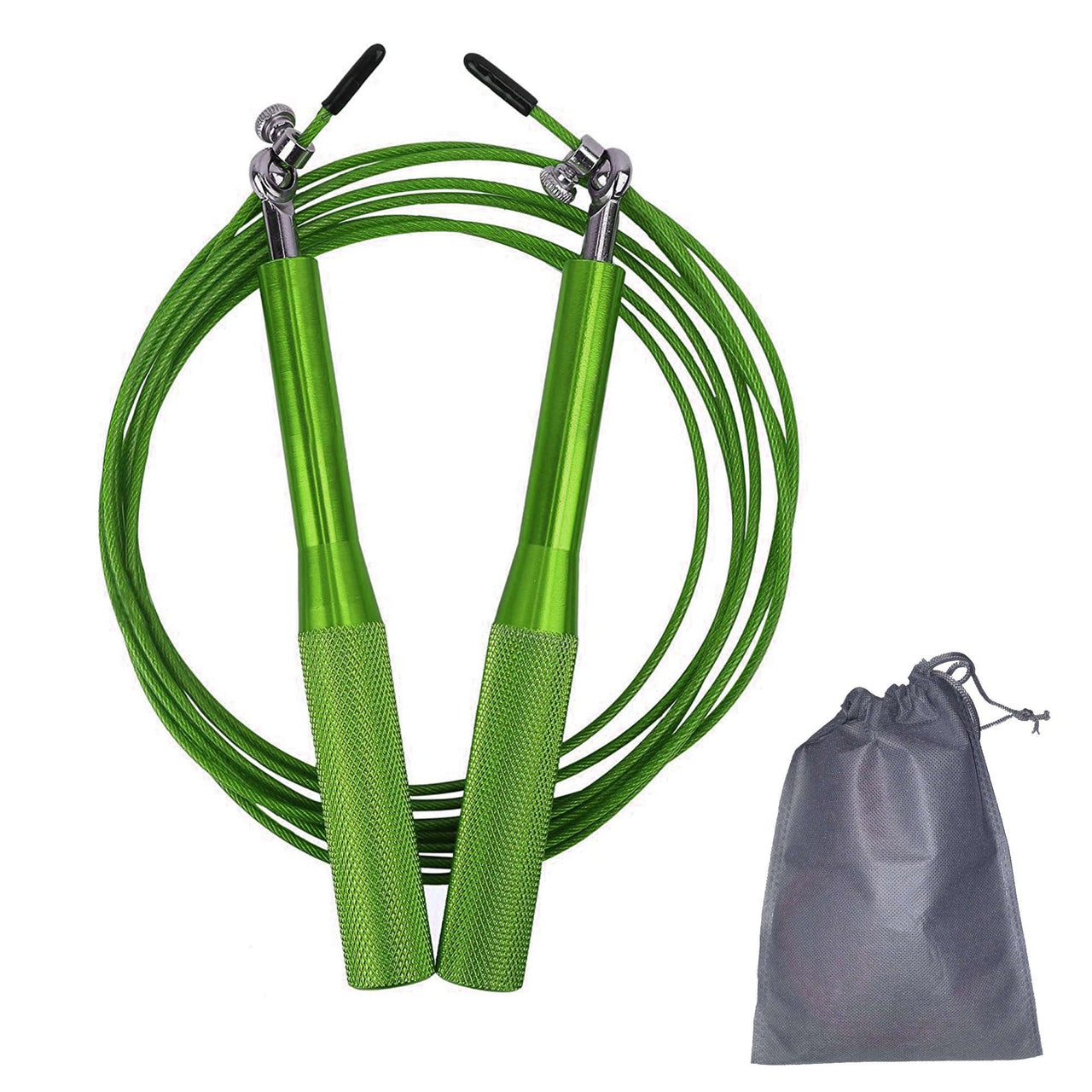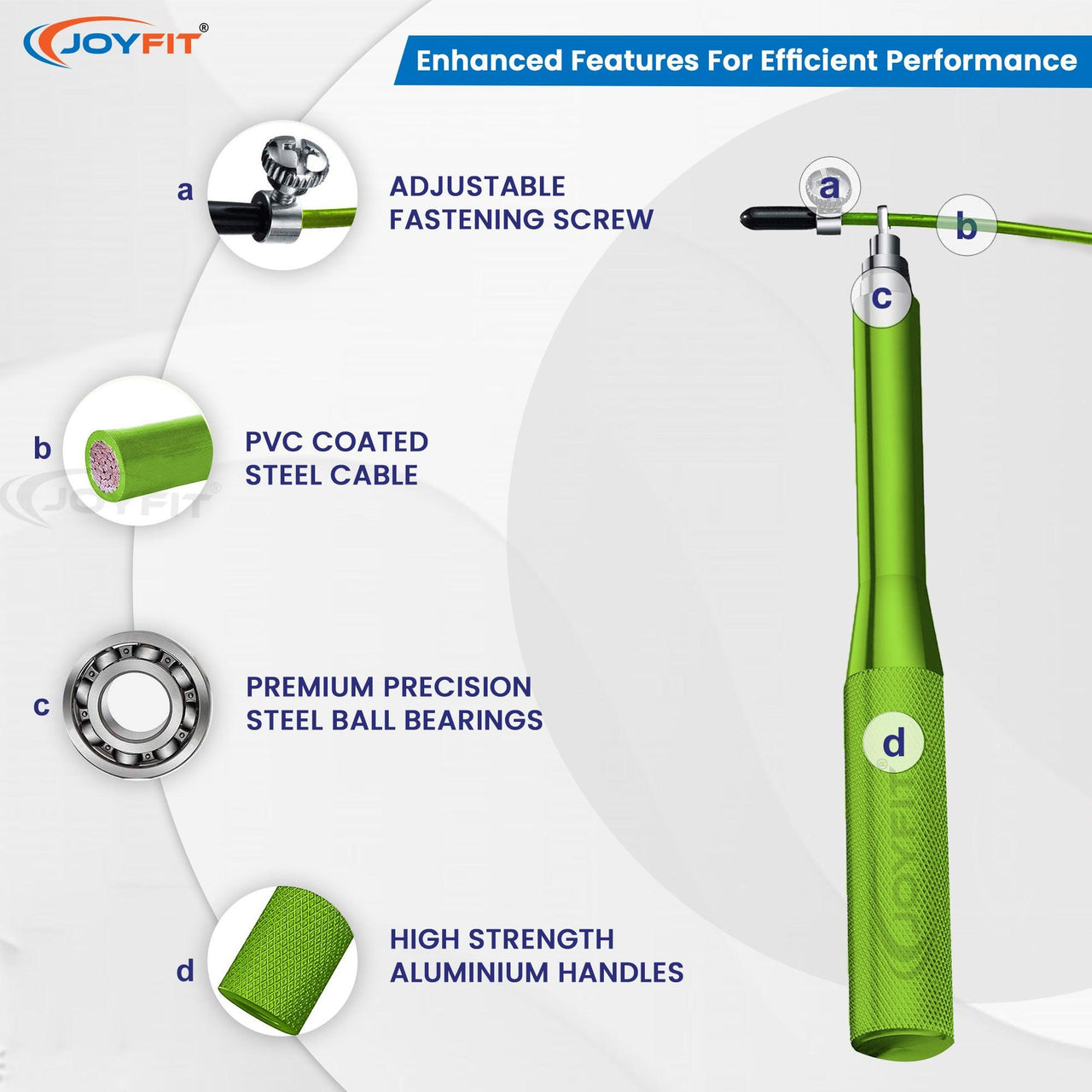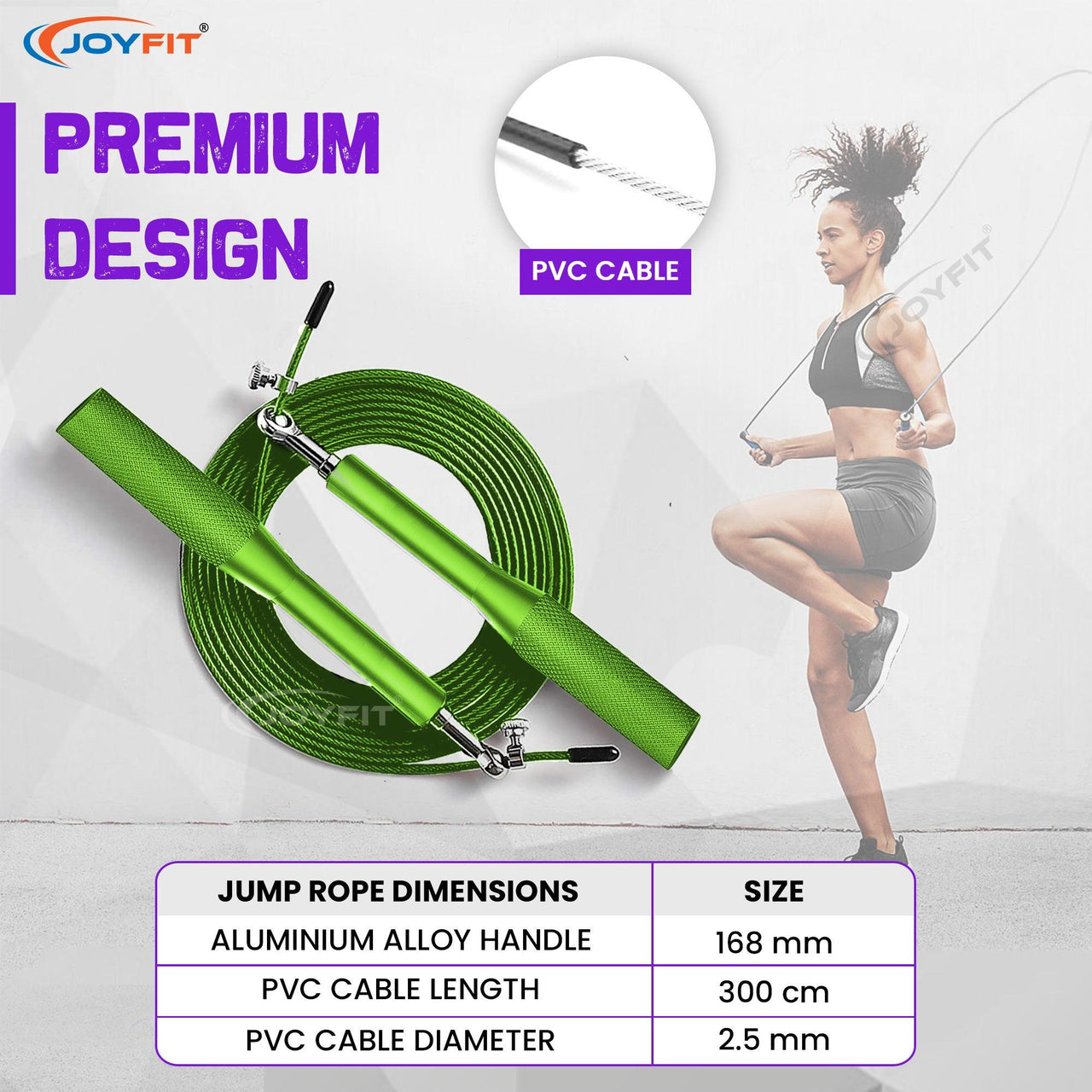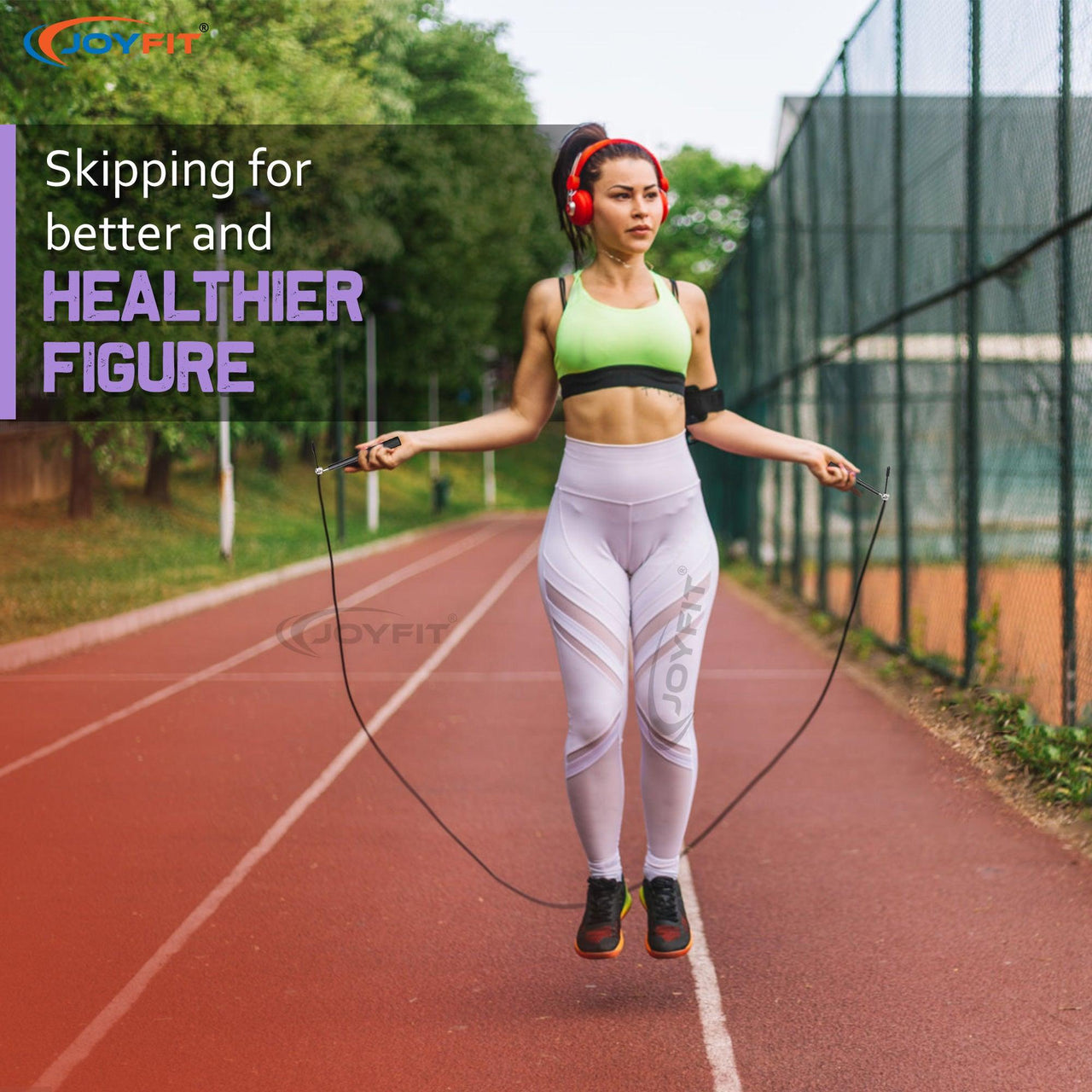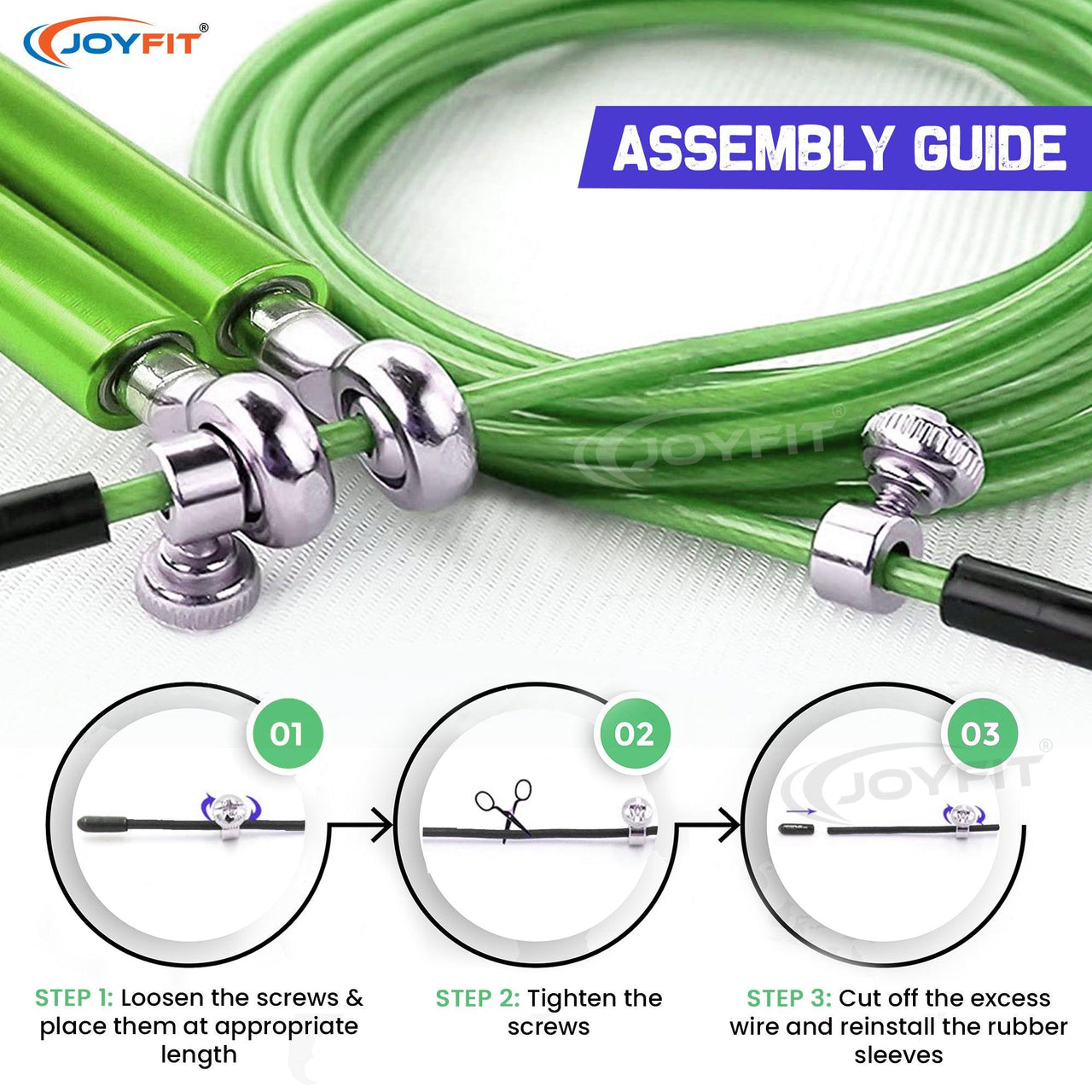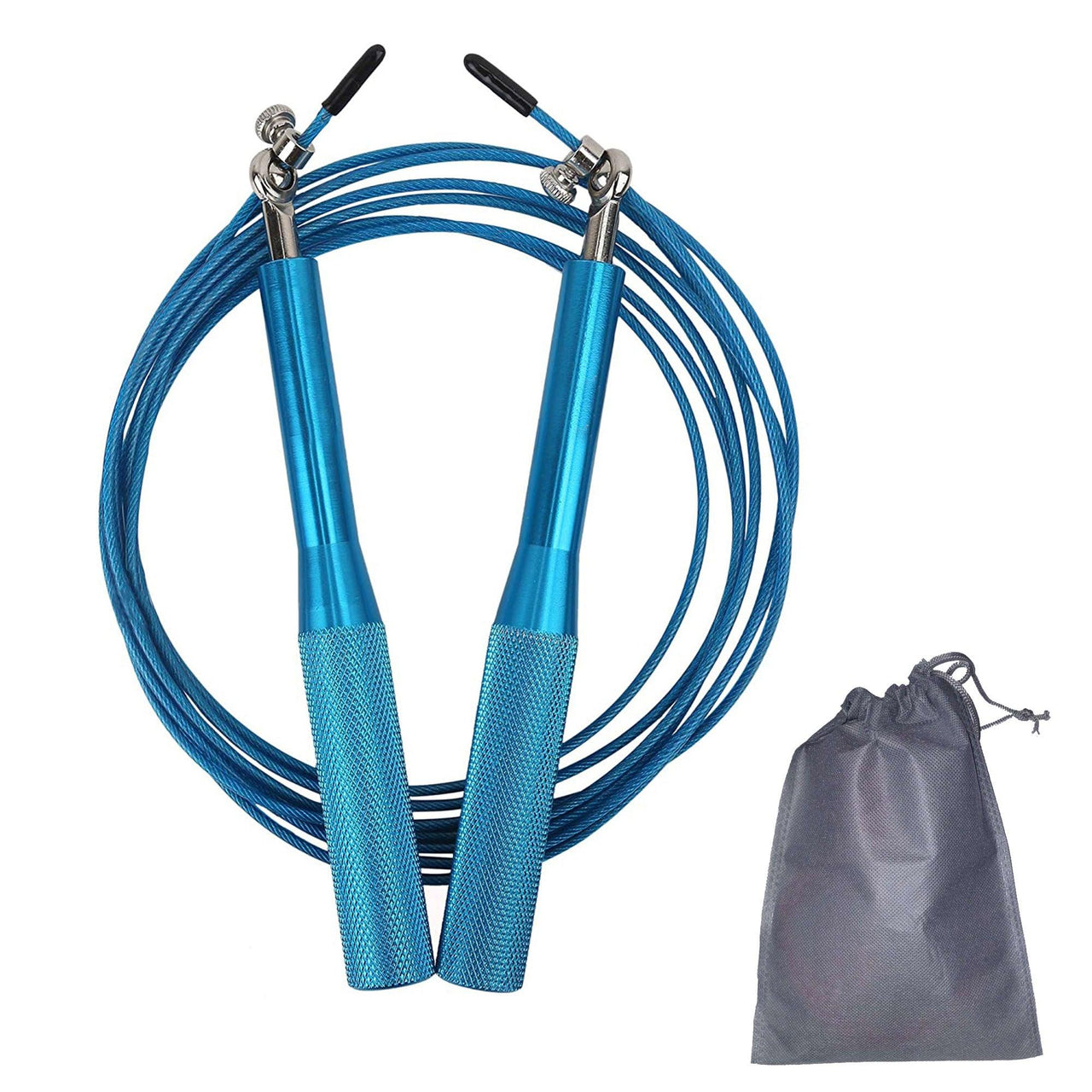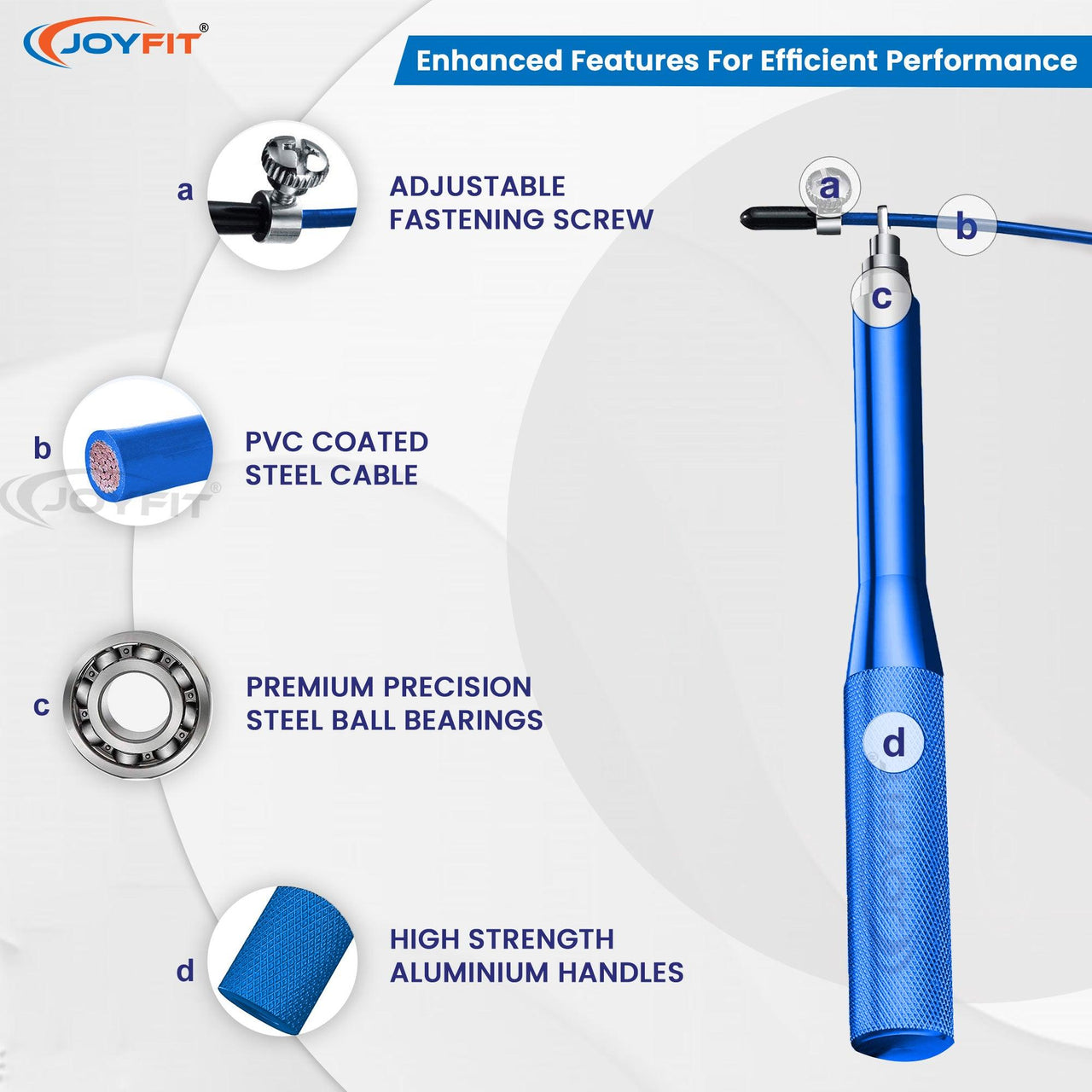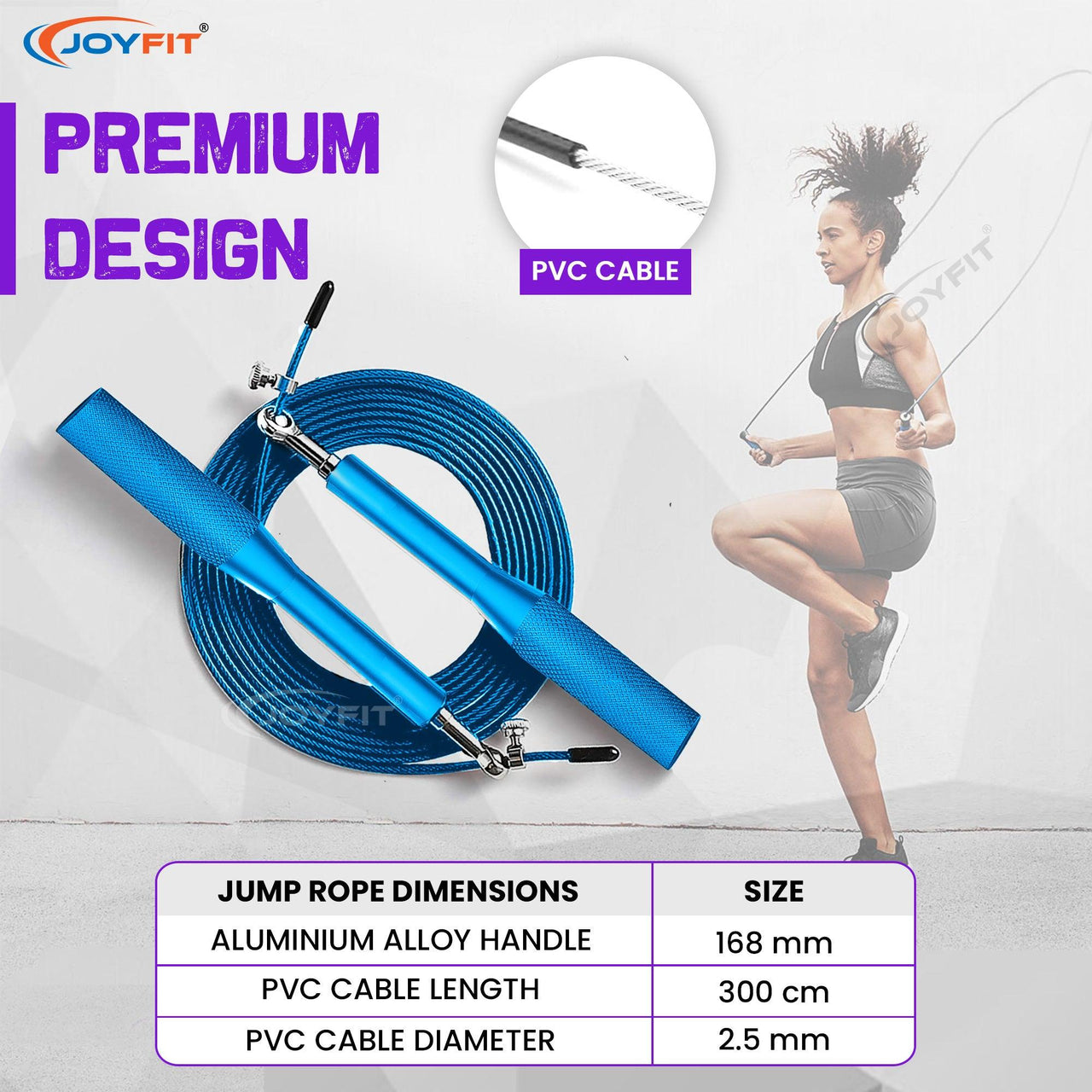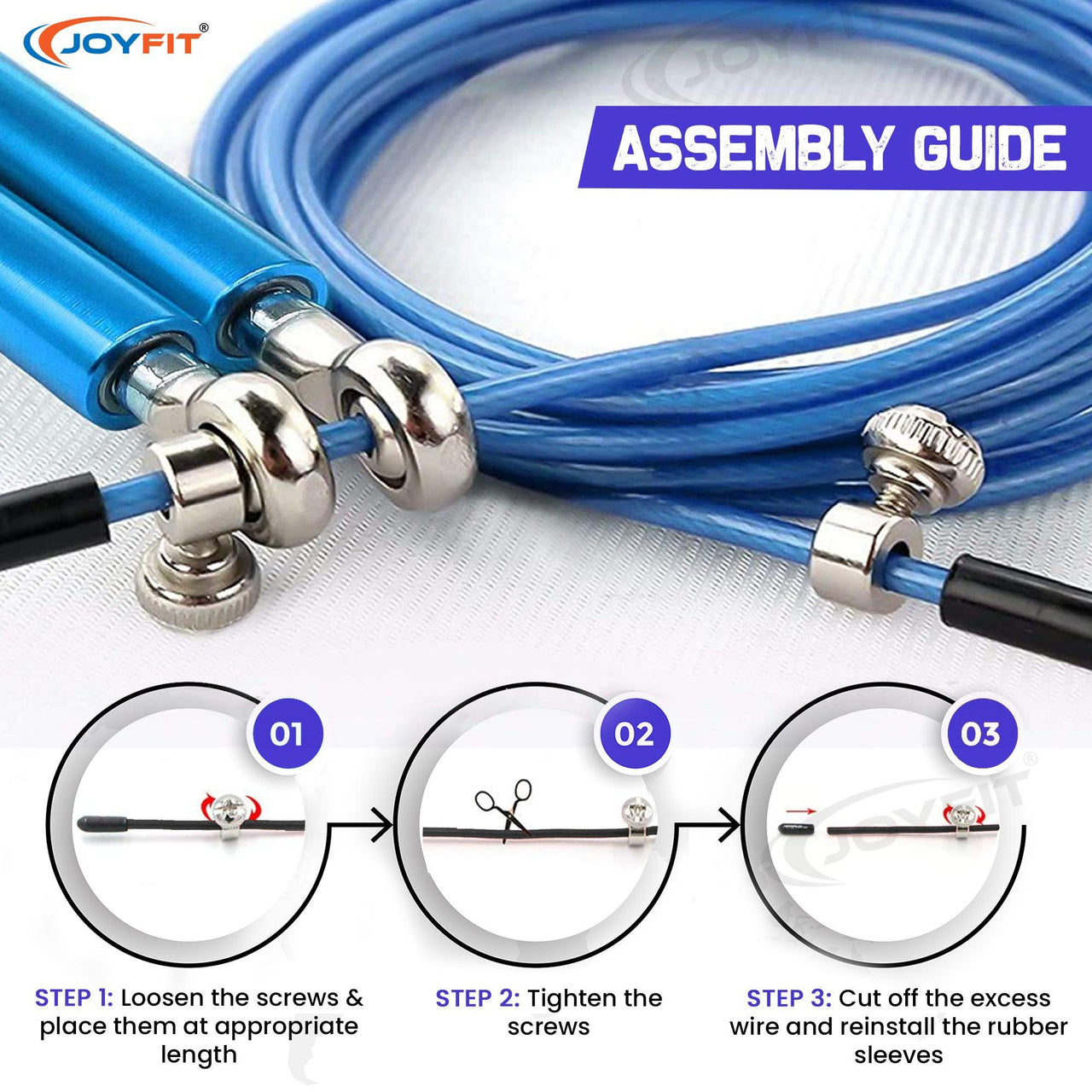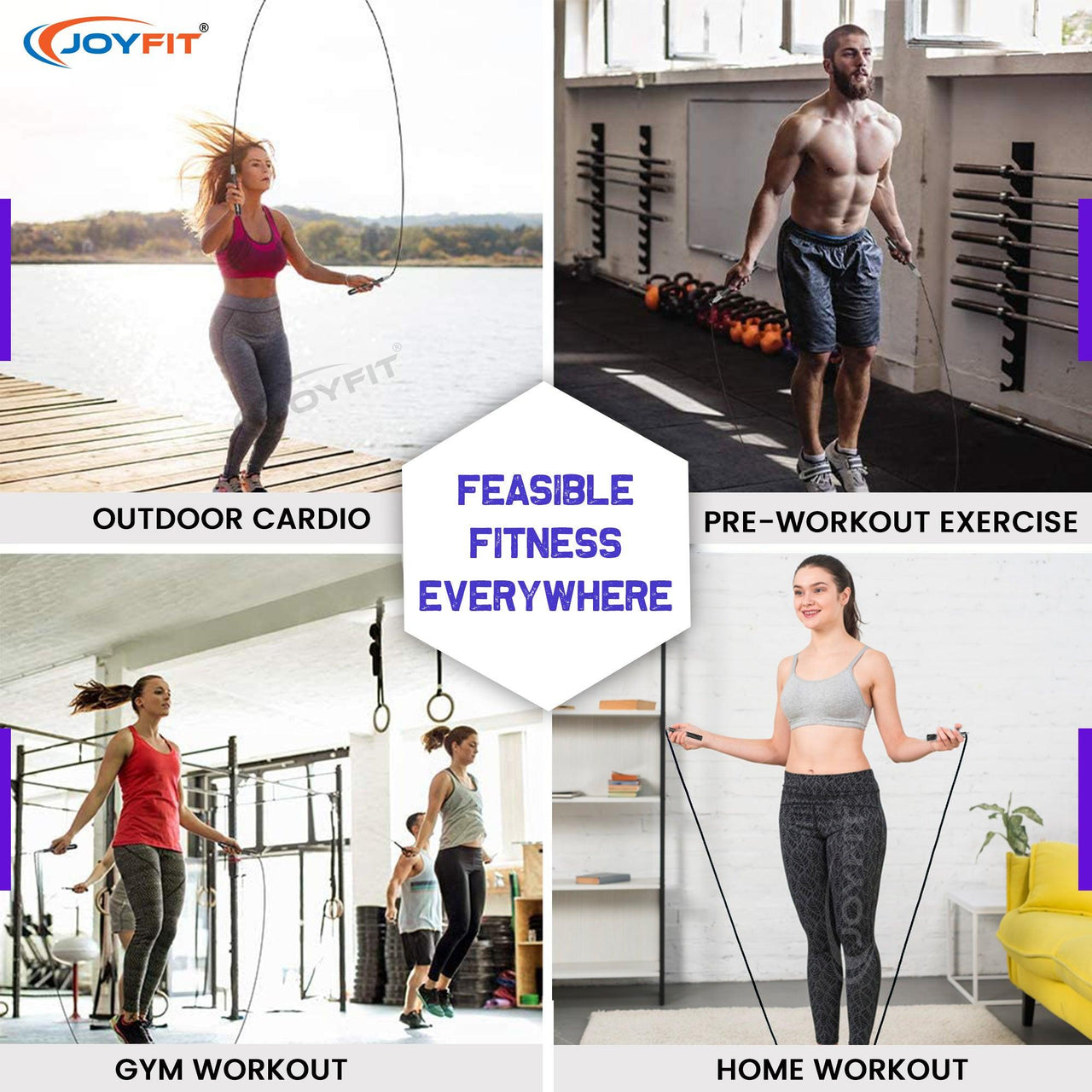 Jumping Skipping Rope Adjustable, Tangle free, Multicolor
A good jump rope is one of the most important pieces of equipment for fitness training. Jump rope training targets speed, balance, agility, dexterity, coordination, endurance, and concentration. Jumping rope is an excellent equipment for cardio workouts, it helps to build shoulder strength and is great for your legs. 
Joyfit Jumping rope is a super effective functional exercise which is why you'll see it used in the training regimens of so many athletes in such a variety of sports.
Product Description
Joyfit Jump Rope is made with high-grade steel wires coated with strong PVC material, making it sturdy, durable, and resistant to deformation. The aluminum alloy handle provides a firm grip and makes it more durable and break-resistant.

Joyfit Jump Rope consists of adjustable fastening screws with the premium precision steel ball-bearing which makes this rope fully-adjustable. The cable is 300 cm in length with a diameter of 2.5 mm. And, the rope can be adjusted to the required length as per your height. The Jump rope can be used for men, women, and children.
Ergonomically Designed Material
Joyfit Jump Ropes consists of High Strength Aluminium handles, with a 168mm handle length. They are ergonomically designed for firm grip and fit the palm curve, bear force evenly when jumping, allow wrists sending force more easily which facilitates safety and convenience. And the anti-slip & moisture-wicking features also keep your palms dry and give you a great workout experience. 
 This jump rope does not tangle because the handles let the rope spin around. You can roll it all up and when you unroll it the rope just falls to the floor with no kinks or bends.
Perfect for Variety of Exercises
 Joyfit Jump Ropes suits for all heights and skills, skipping effectively helps you exercise wrists, leg strength, and drive other body parts together, better speed up calorie consumption. Jump rope is the perfect equipment for both beginner and seasoned fitness enthusiasts. You can use the Joyfit skipping rope for Cardio, Cross Fitness, Intense criss-cross, Martial Arts, Boxers, athletics, Aerobic exercises, Freestyle & many other sports.
Lightweight, Fast and Stable
Joyfit Jump Ropes has a premium 360° precision steel ball-bearing system to promise more durability, stability, and offers smooth motion and super fast speed. The Jump rope can be used indoors or out, and without needing much space—perfect for any day, any weather, year-round workouts. 
6-COLOR OPTIONS: Black, Yellow, Silver, Pink, Blue, and Green
SALES PACKAGE INCLUDE: 1 Pc Jump Rope