Resistance Tube (Set of 5)
Rs. 1,499.00
Rs. 4,000.00
-63% OFF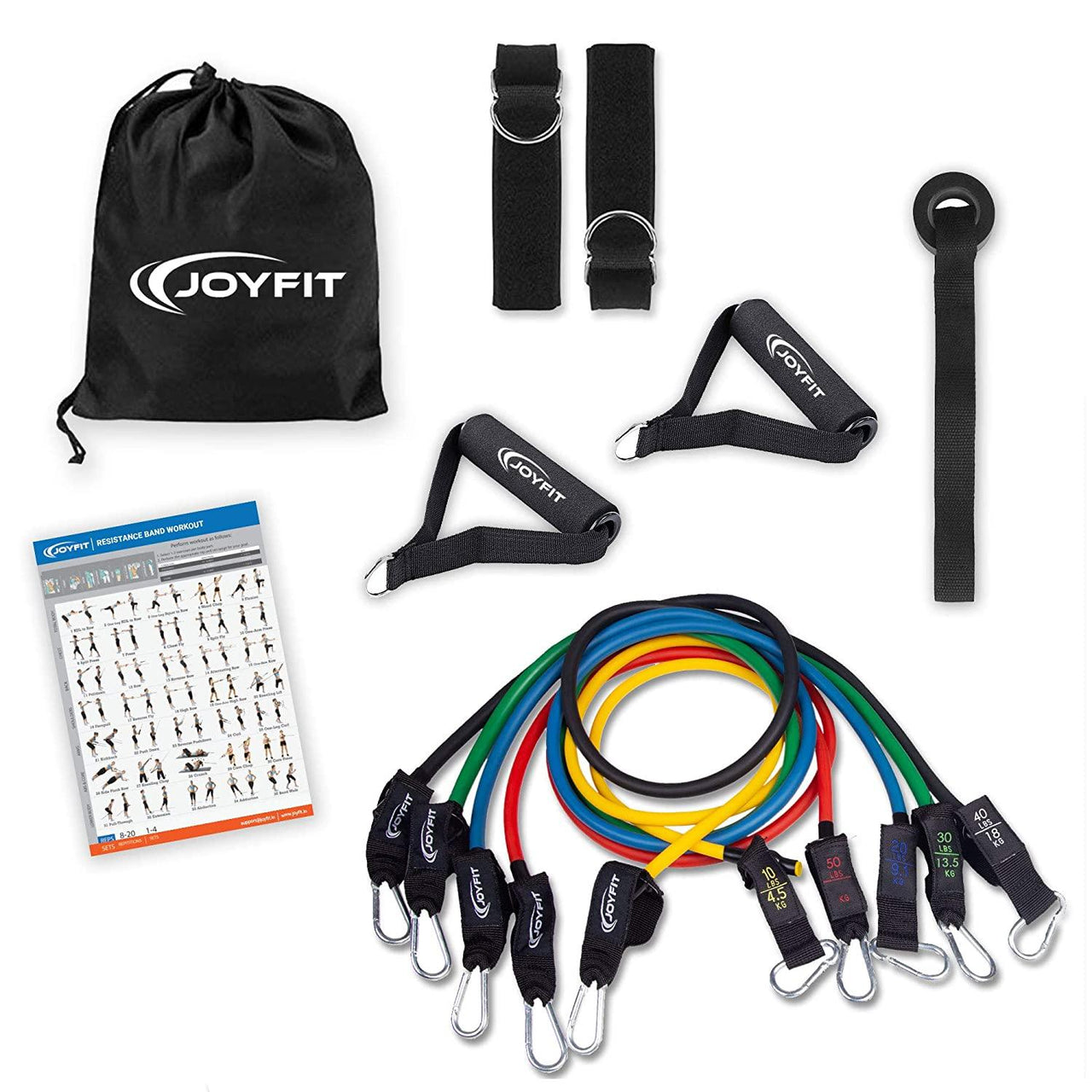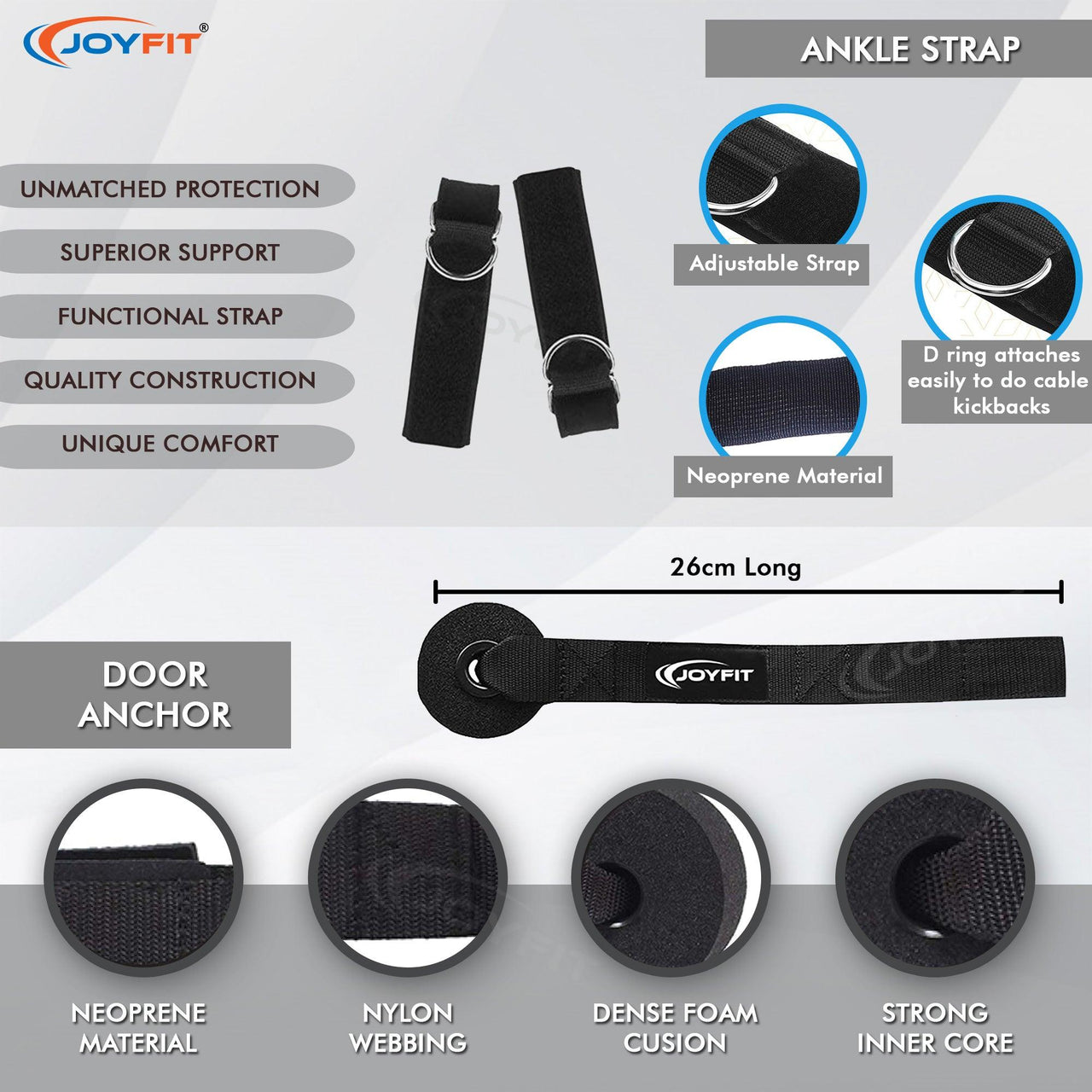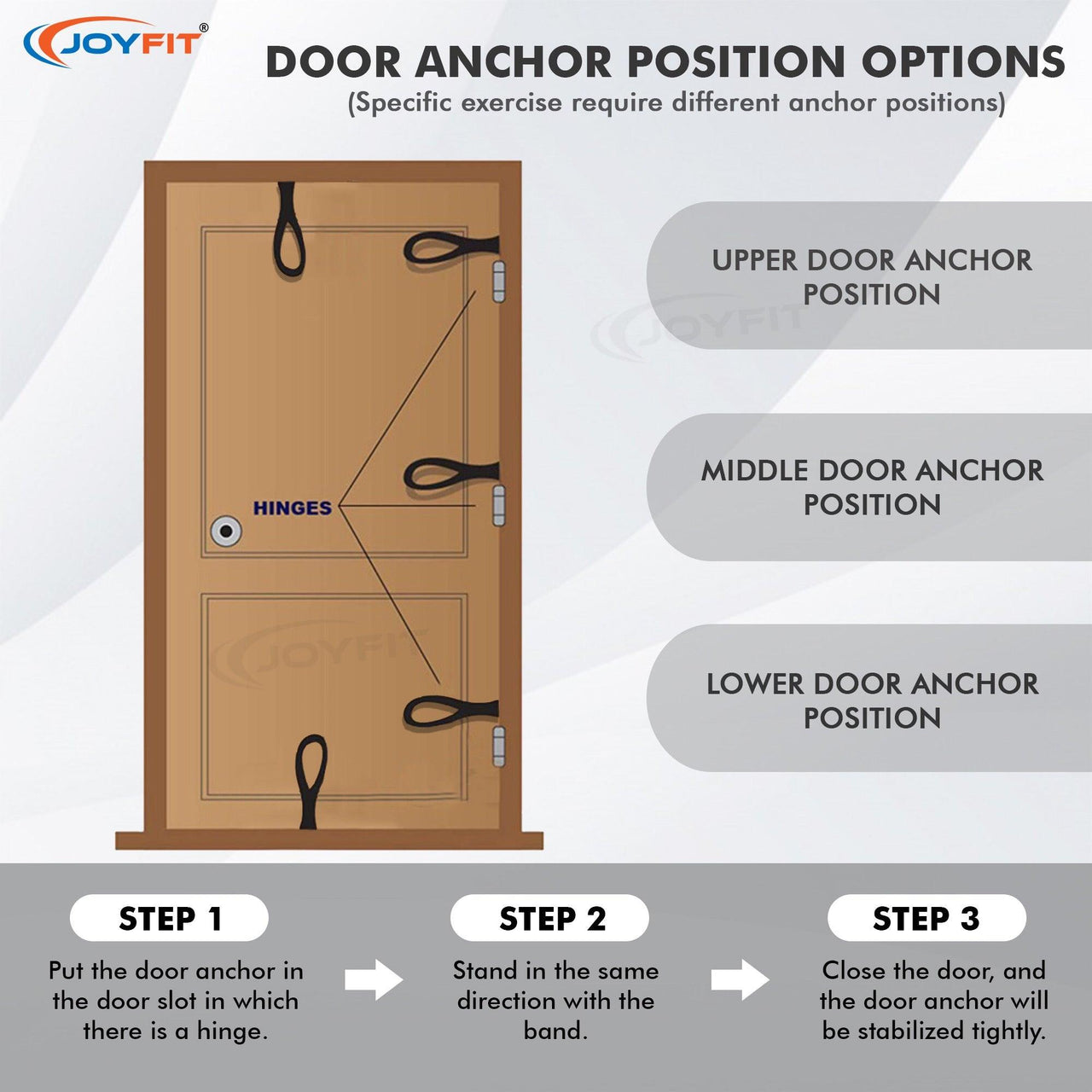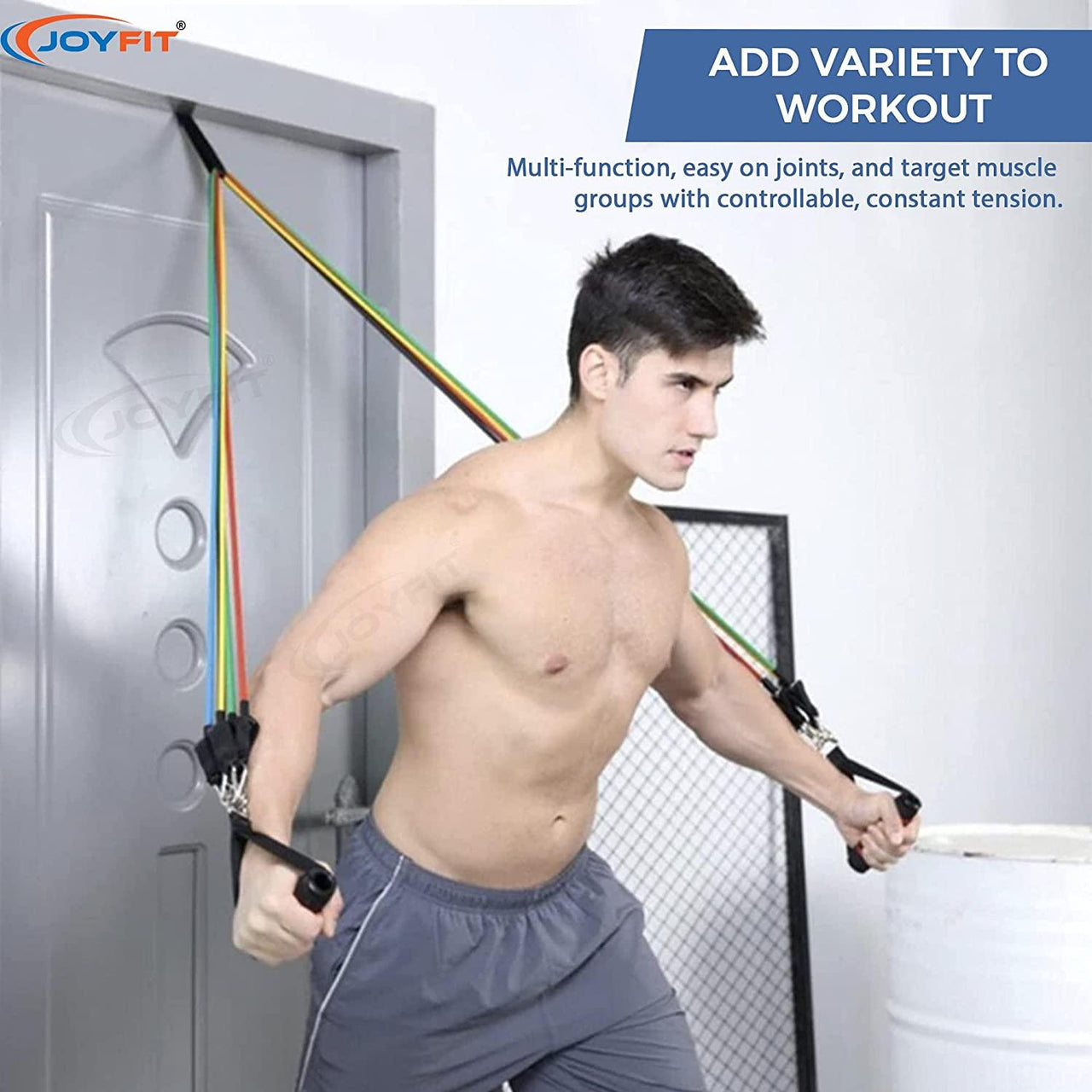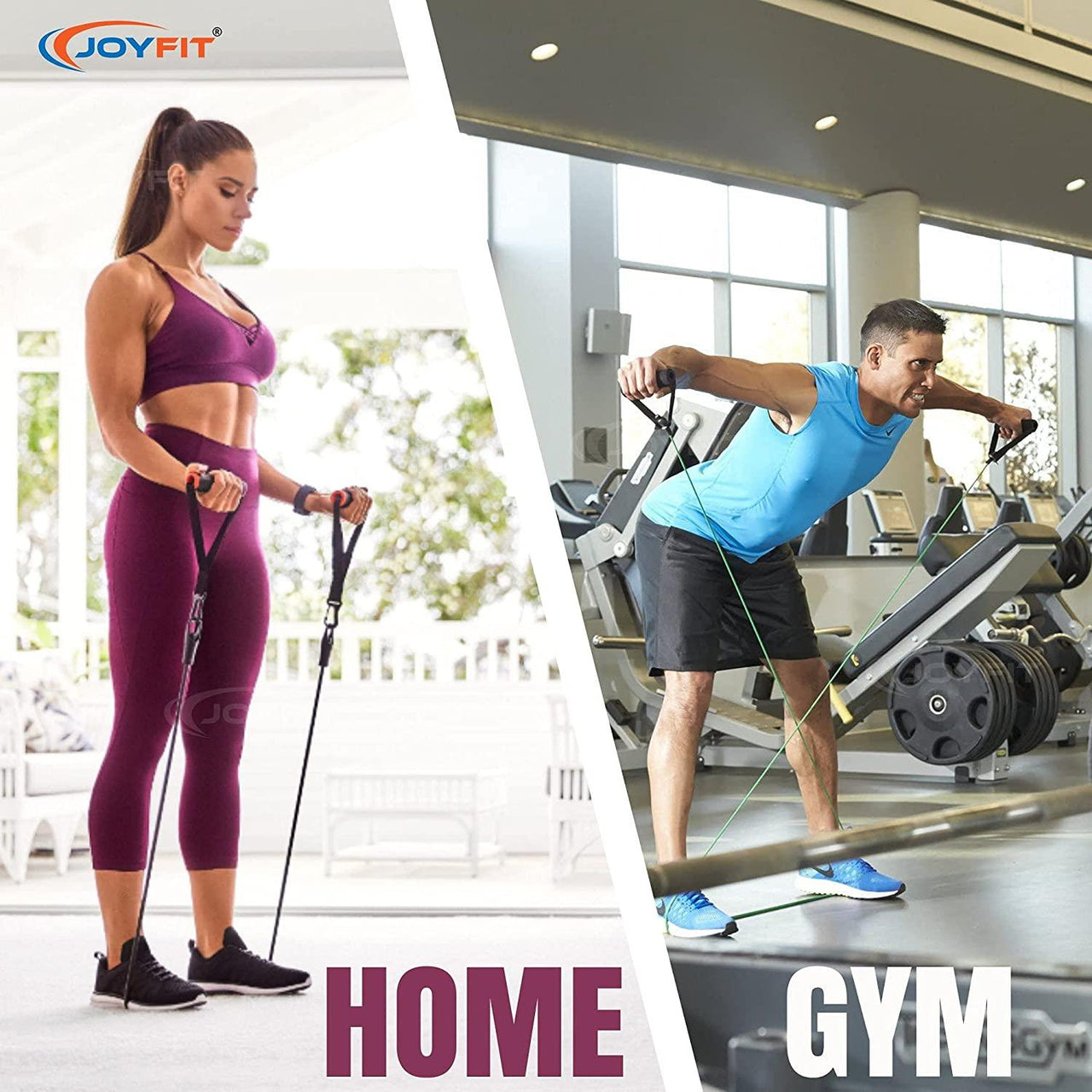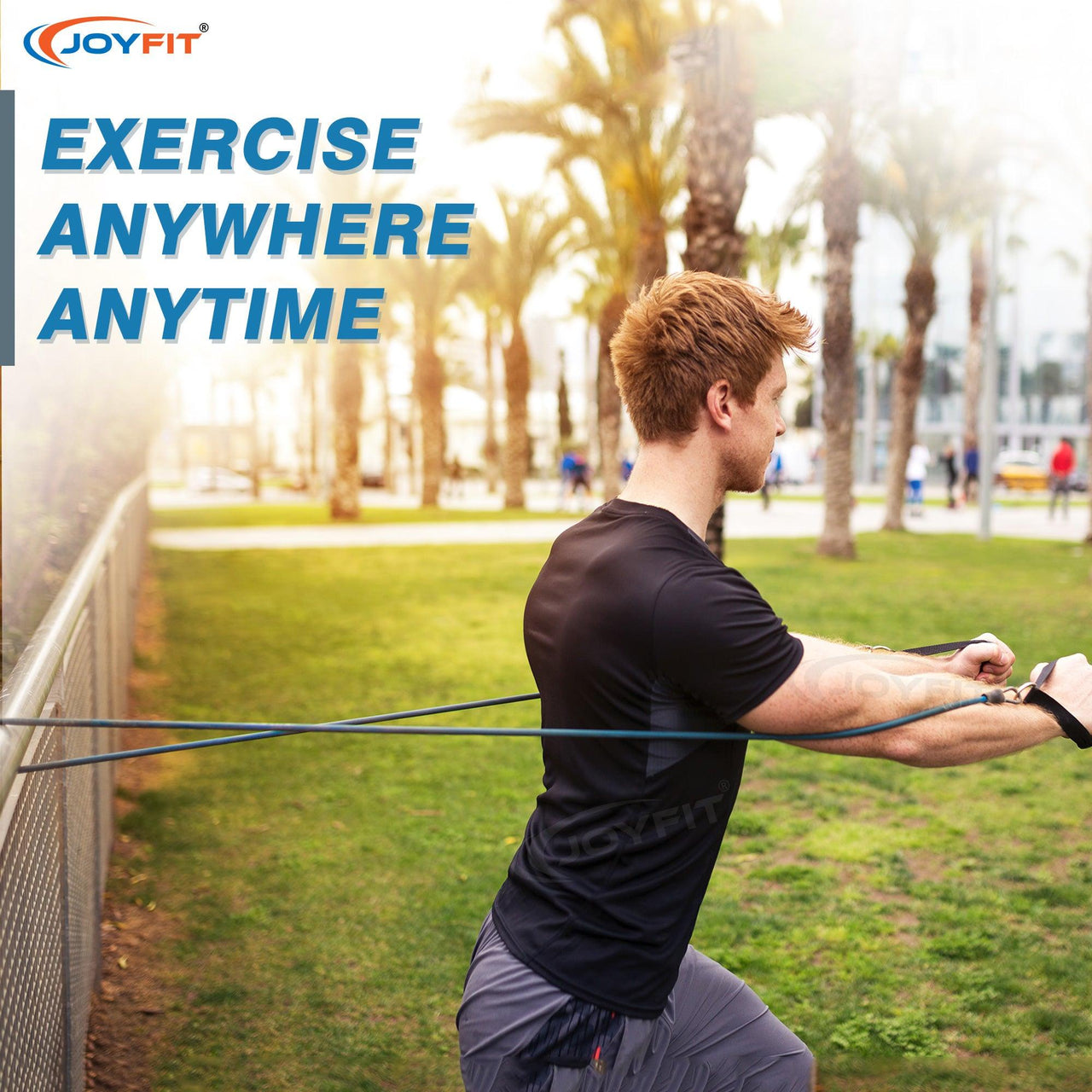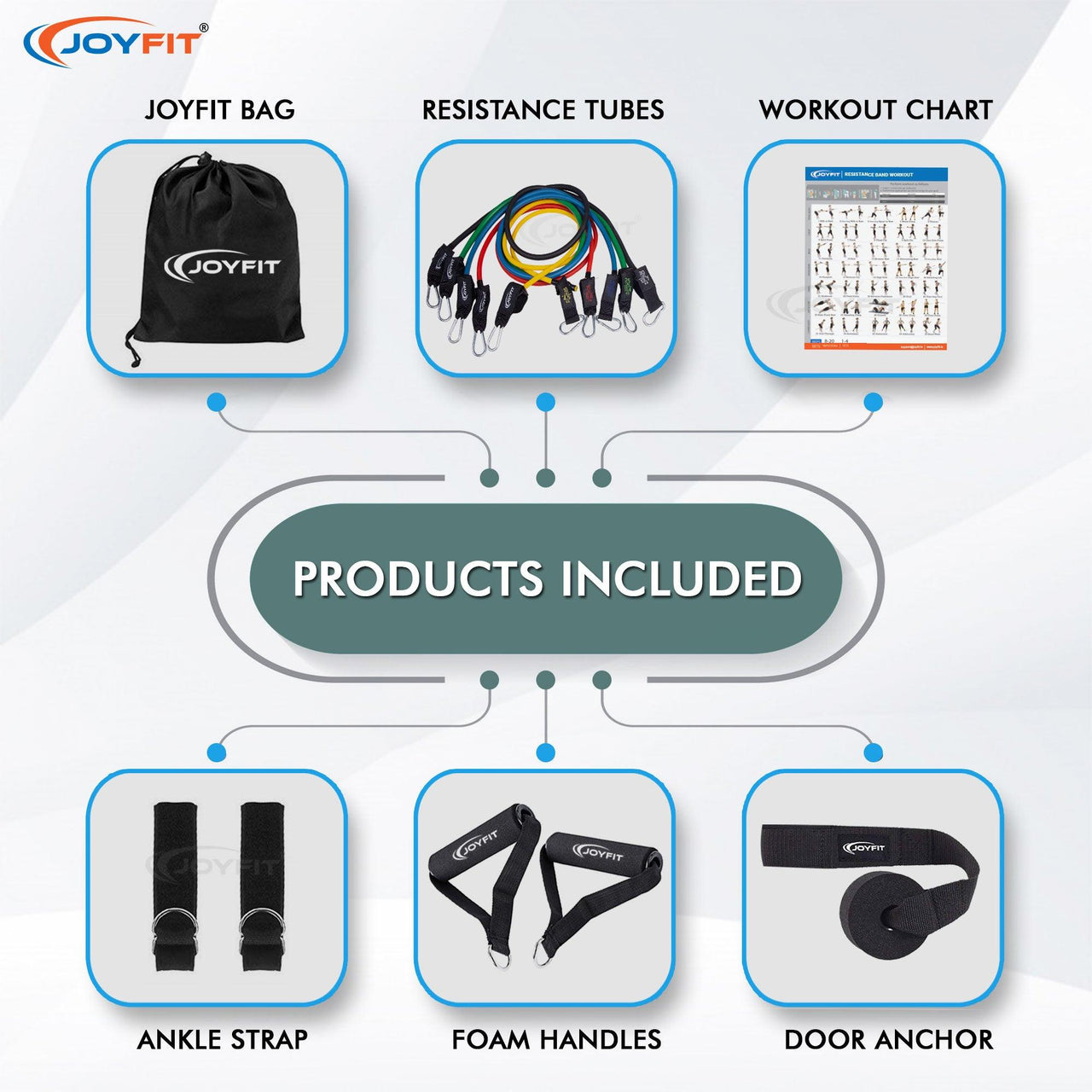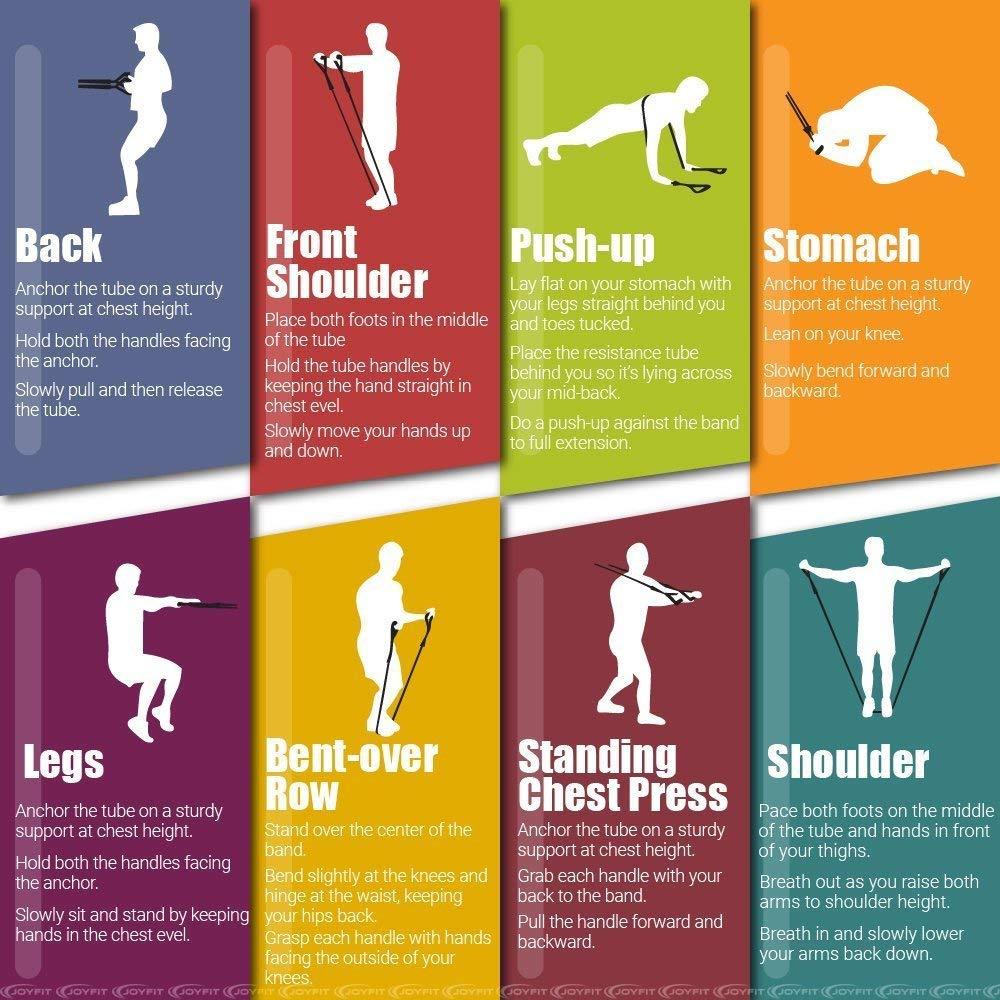 Resistance Tube (Set of 5) with Workout chart, Door Anchors, 2 Ankle Straps & Carry Bag
The Resistance Toning Tube set perfectly suits your fitness goals and helps you train Full-Body. Train on your core, back, bicep, shoulders, glutes, hamstrings, chest. This resistance tube set can be used for Pilates,CrossFit, strength training, stretching.

Product Specification 

Premium Quality Resistance Tubes
Joyfit resistance tubes combo is made with 100% Natural Latex. The resistance tube set is designed to withstand intense pressure and force. Resistance tube is 145cm long in total with 125cm tube only length. 
Stackable Resistance Tube
Joyfit resistance tubes -come as a set of 5 colour coded toning tubes. The resistance tube has different resistance levels.  Yellow 10 LBS, Blue 20 LBS, Green 30 LBS, Black 40 LBS, Red 50 LBS. Resistance Tube can be used alone, or stack used together up to 150 lbs to meet your different exercise stages needs. 
The door anchor is 26 cm long and is made up of neoprene material and comes with a dense cushion for added support. It is designed to hold up the exercise tubes during your workout.
The handles of the Joyfit toning tube set designed to give a comfortable grip. The foam handles are cushioned with sweatproof and skidproof technology.
The ankle straps give you freedom to perform exercises with ease, helping to tone up and improve stabilisation in the lower body muscles. The ankle straps can be fixed easily with the resistance tubes.
The toning tubes are designed with a strong metal carabiner at the end of the tube, which helps in easy and hassle free attachment of tubes to the handles, ankle strap. The hook makes stacking of tubes convenient. 
The resistance tube set is all you need for a perfect full body workout. These toning tubes have lots of potential for different workouts and they are easy to use at home or get easily adjusted in the backpack to get in a quick stretch or exercise when needed. 
Package Items 
This Joyfit resistance toning tubes exercise combo includes:
✅  5 color-coded toning tubes.
✅  2 Foam Cushioned Handles
✅  2 Ankle Straps
✅  1 Door Anchor
✅  1 Exclusive Workout chart
✅  1 Polyester carry bag
Download a complete guide from here:-
https://joyfit.in/pages/e-book