Resistance Tube 14 pc Set
Rs. 1,649.00
Rs. 4,000.00
-59% OFF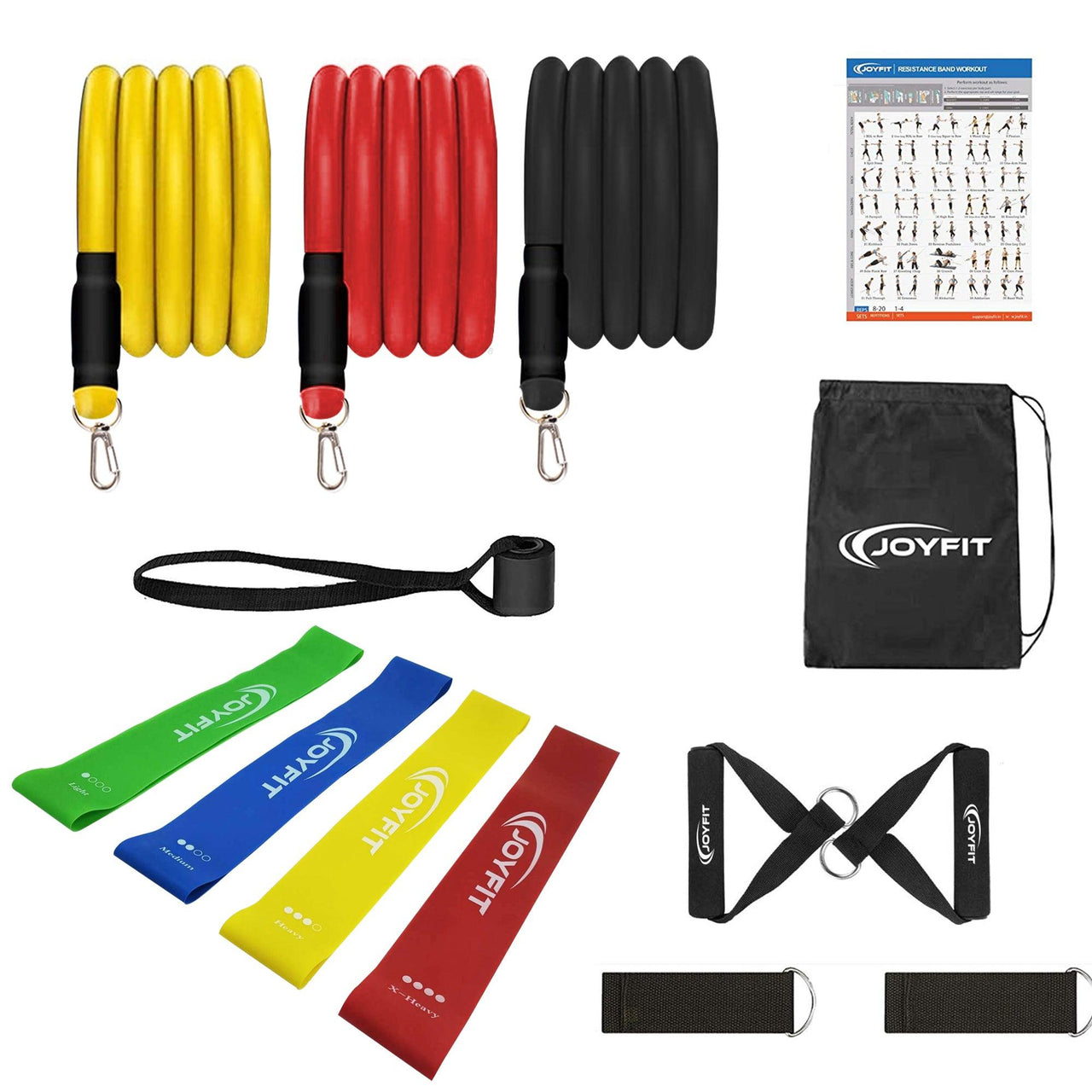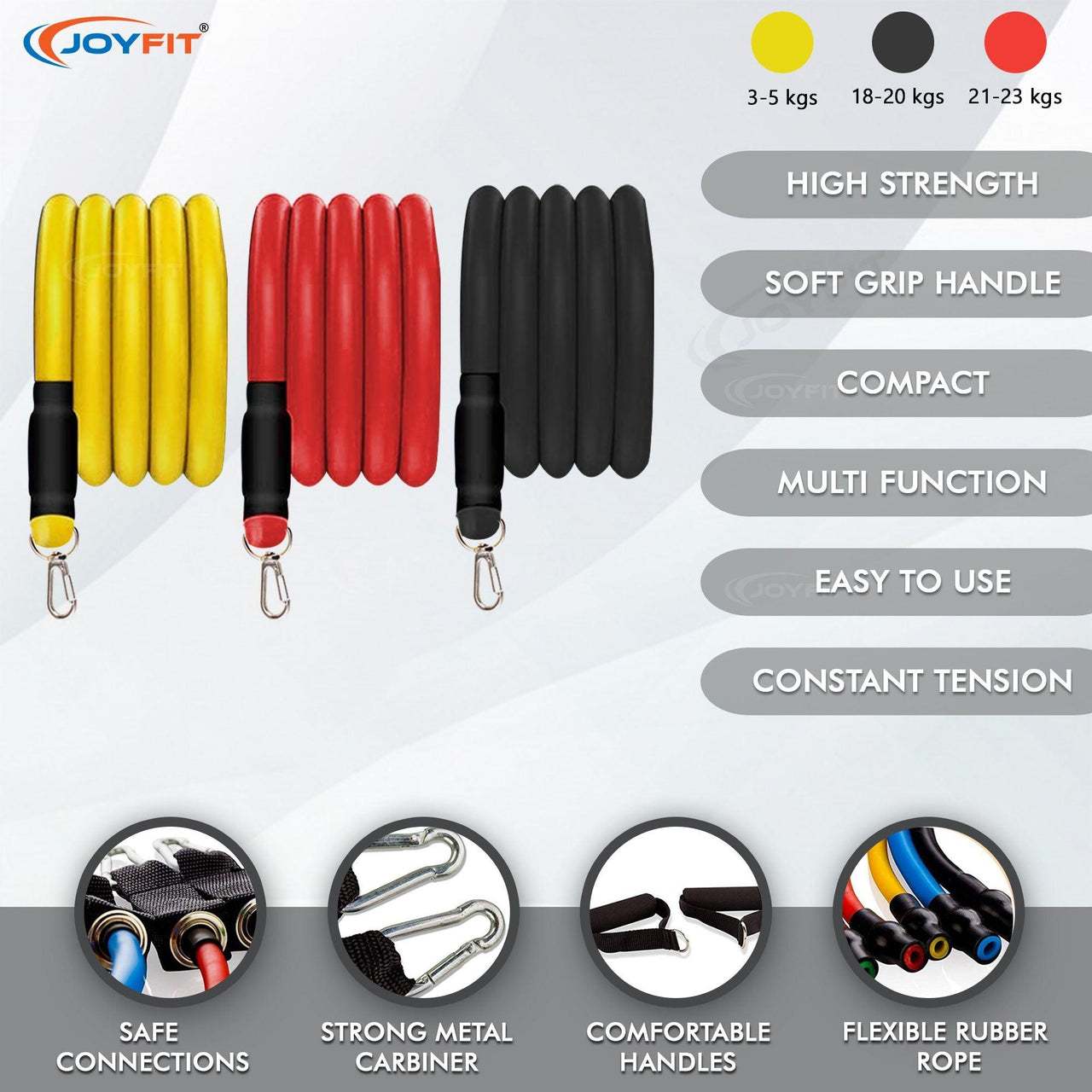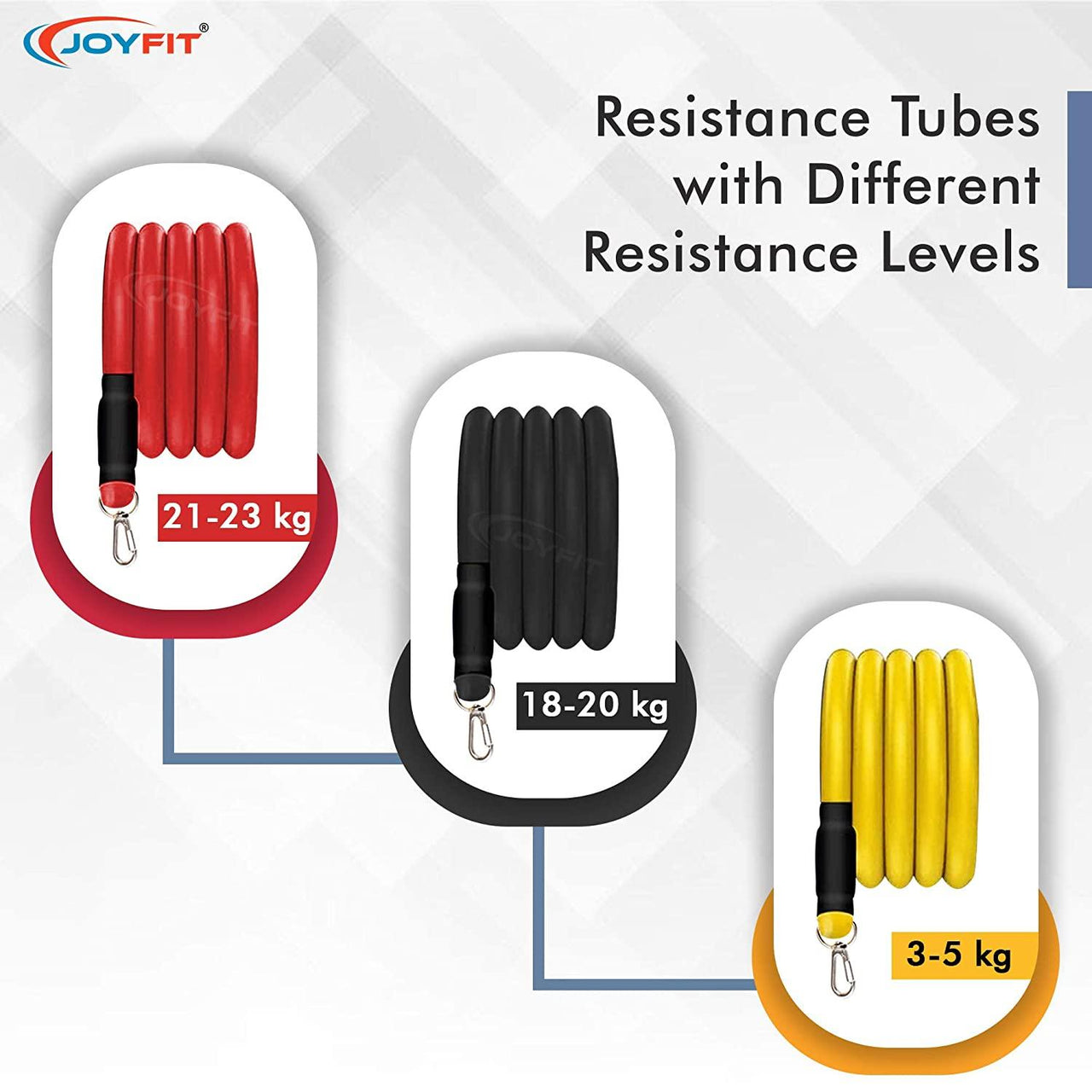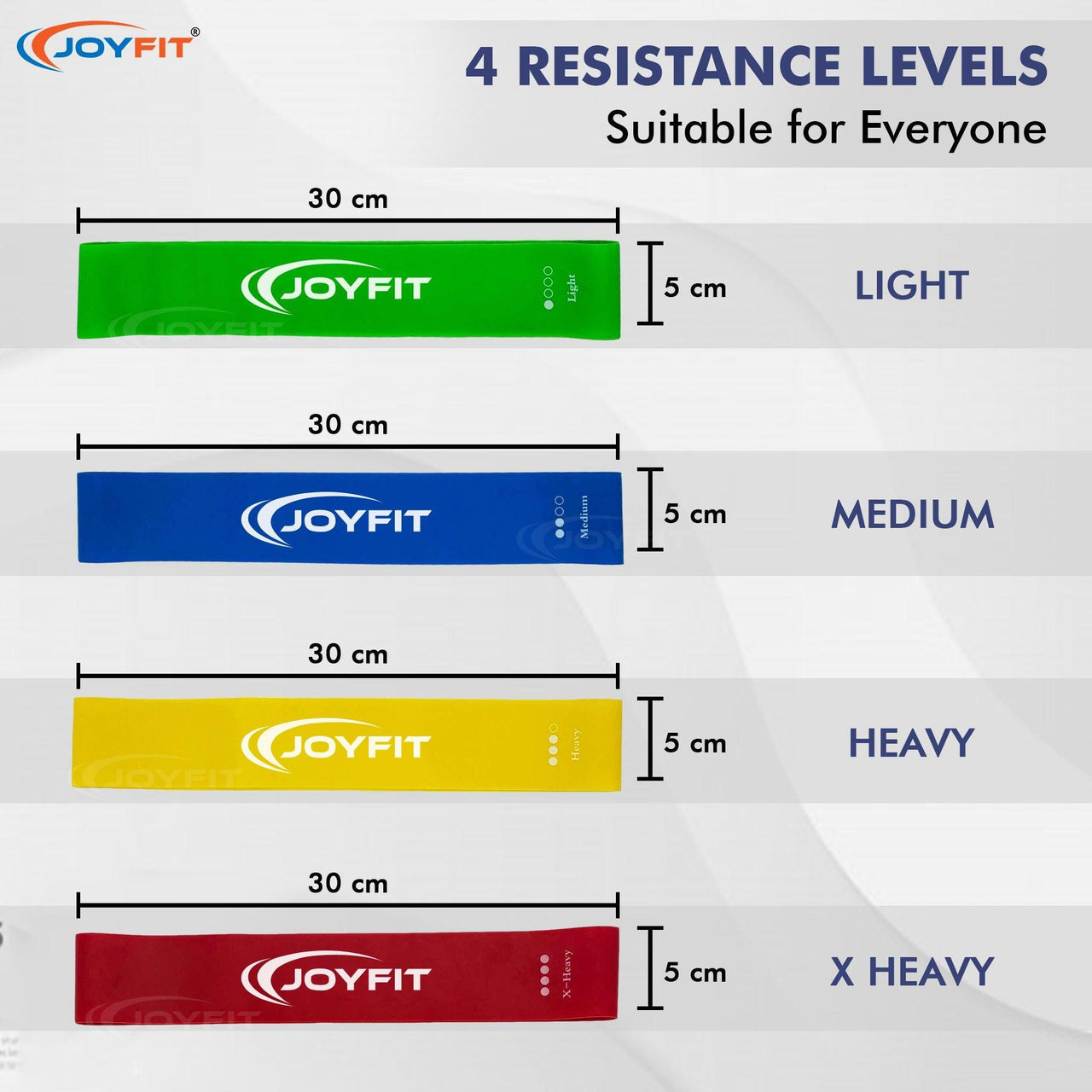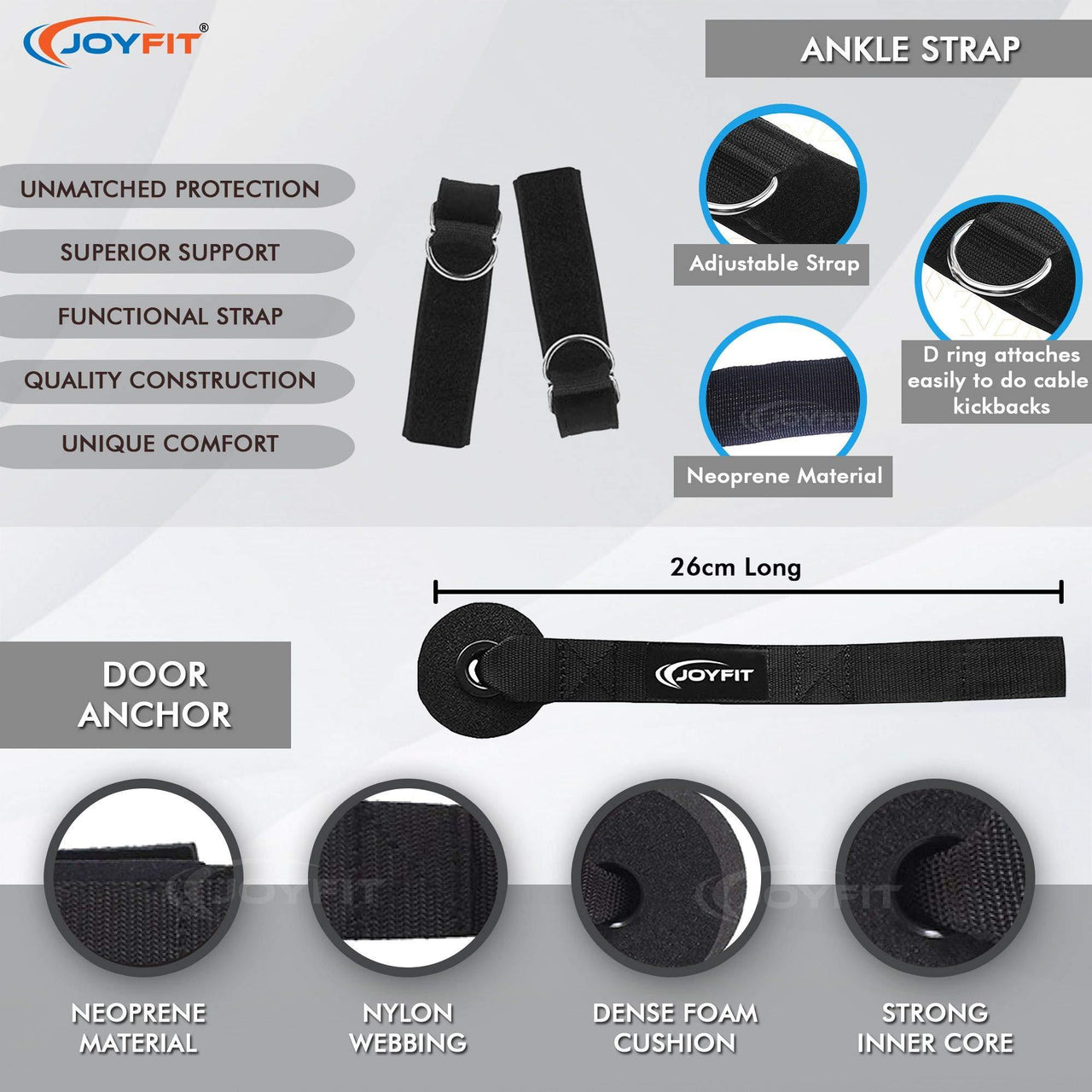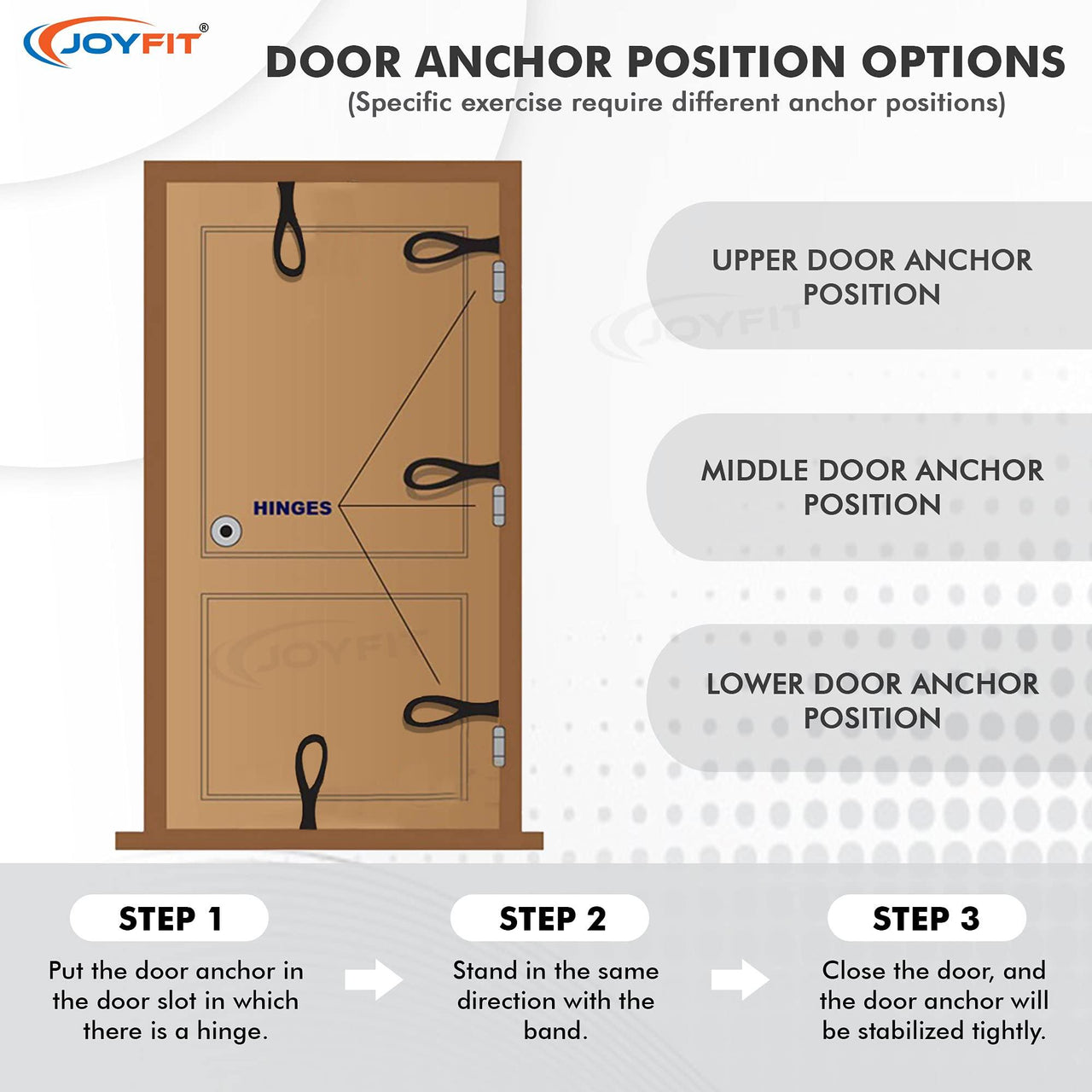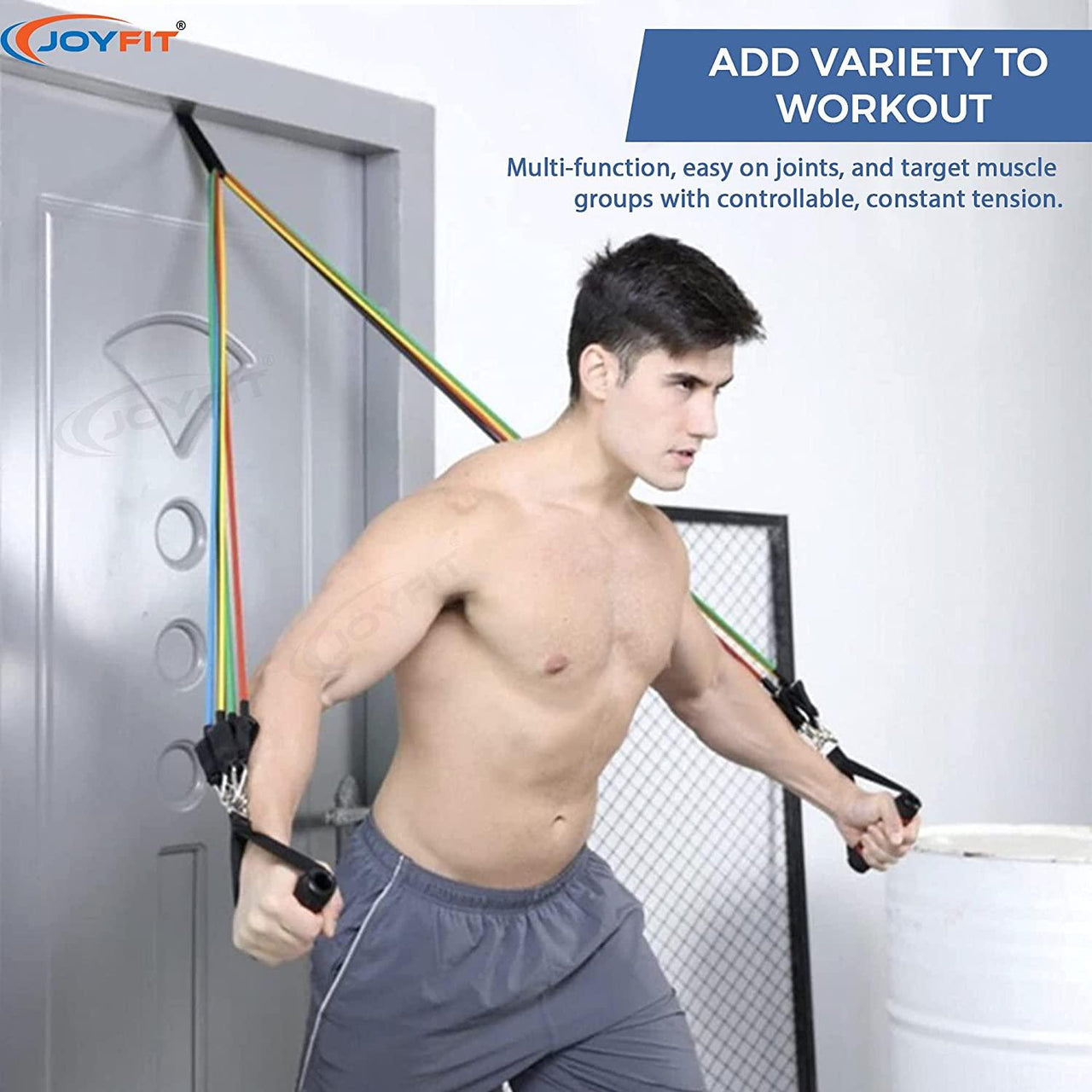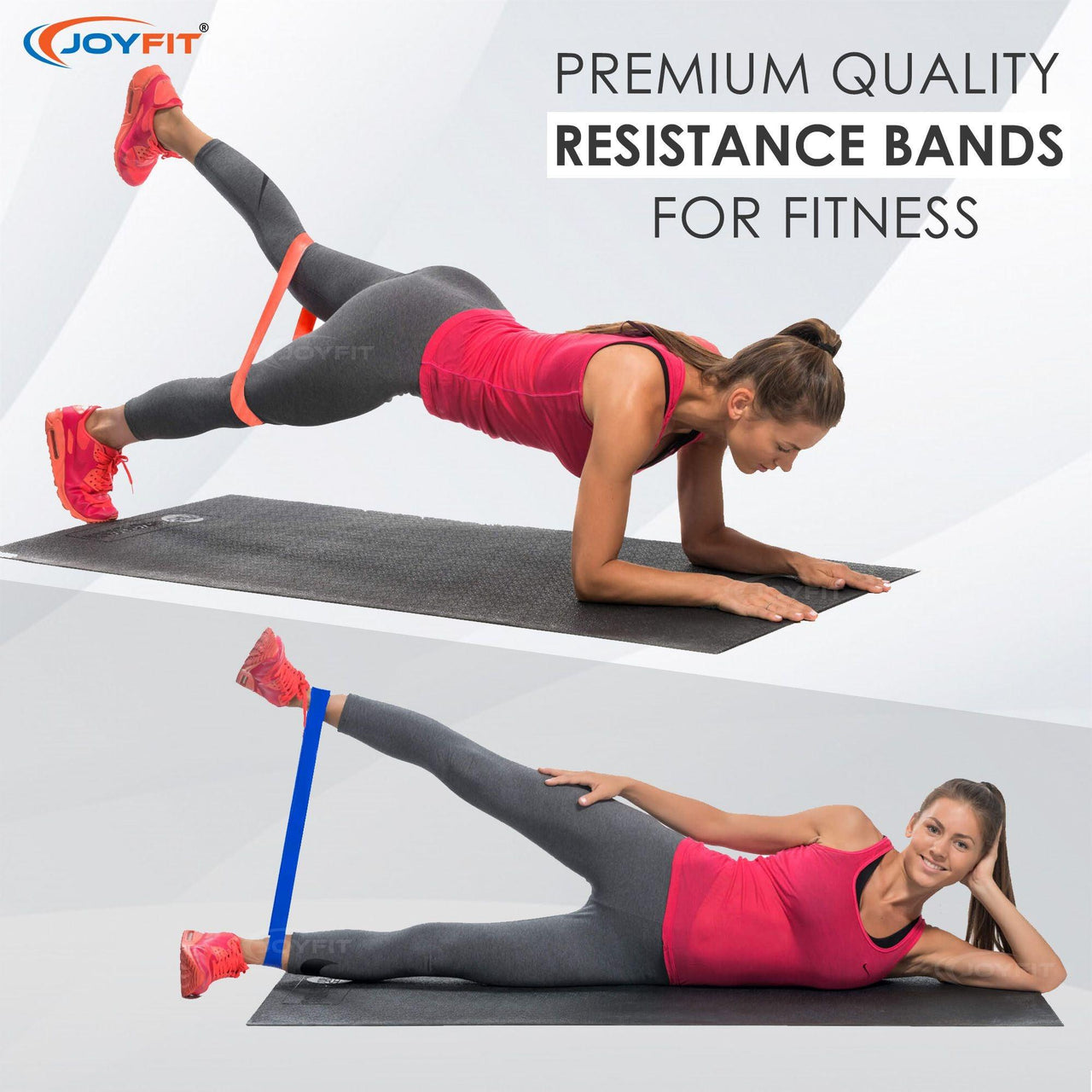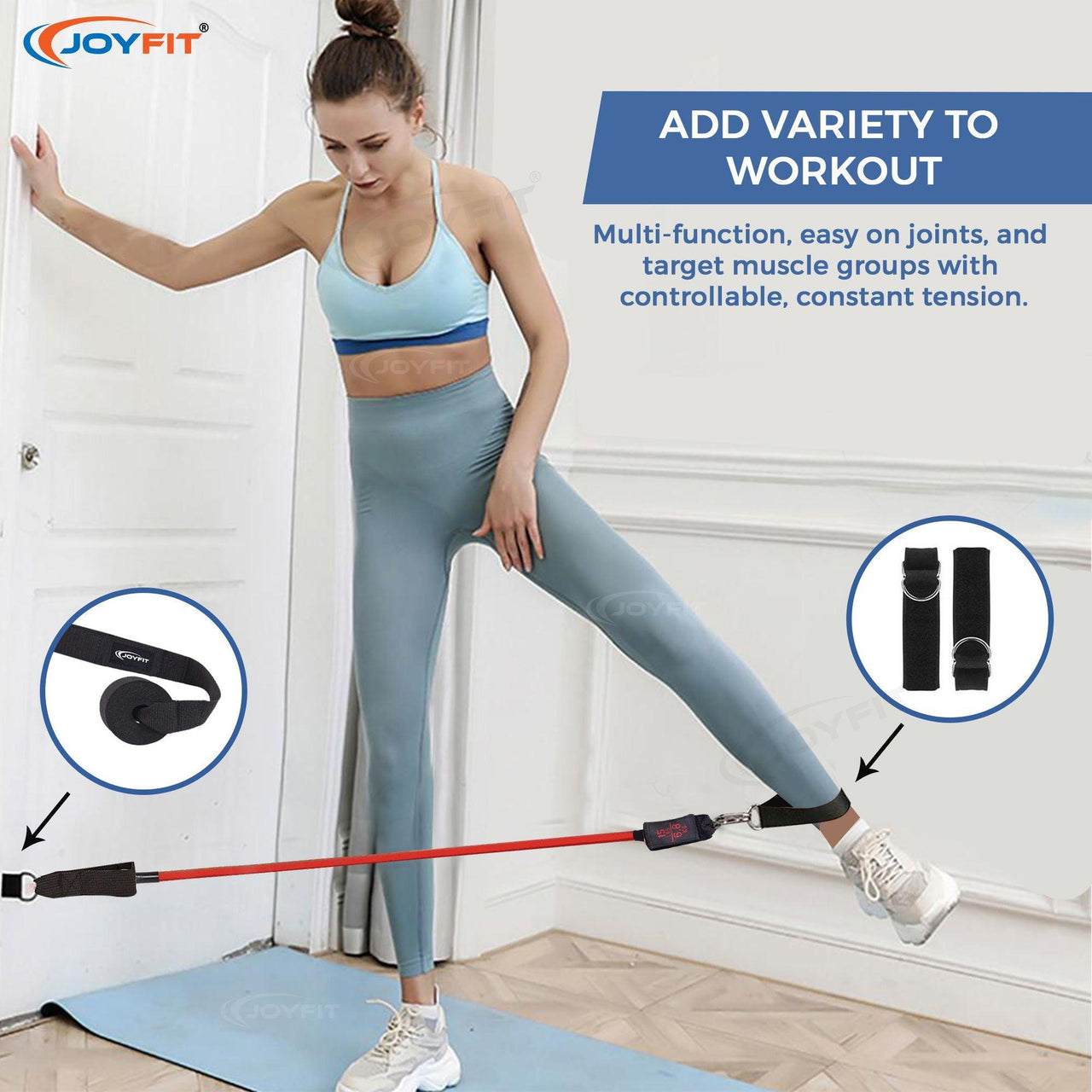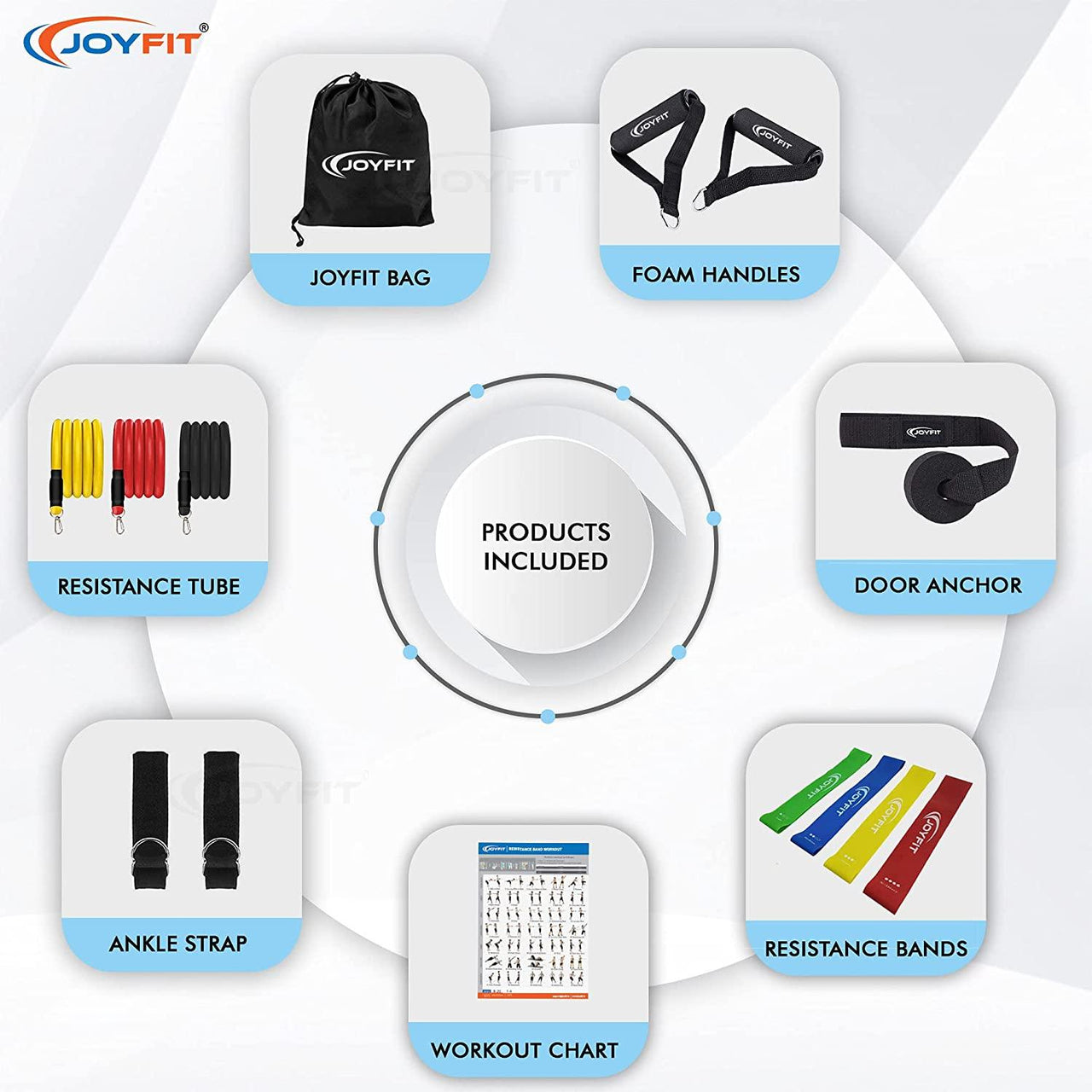 Resistance Tube Set : 3 Stackable Toning Tubes, Mini Resistance Bands, Door Anchor, Foam Handles, Ankle Straps
The Joyfit resistance tube set perfectly suits your fitness goals and helps you train Full-Body. Train on your core, back, bicep, shoulders, glutes, hamstrings, chest with a number of resistance exercises such as Resistance Bicep Curls, bent-over row, chest press. Resistance tube Hamstring Curls and Resistance Squats, etc.
Product Specification
Premium Quality Workout Set
The Joyfit resistance tube set contains 3 stackable resistance tubes and 4 mini resistance bands, made with 100% natural latex which is highly elastic and can withstand intense exercises. The sturdy metal rings of the handles tube hook efficiently with the tubes and do not snap or deform. The premium materials used in the Joyfit Resistance Tube Set makes it highly strong and lasts for a long time
Anti Snap Resistance Tubes
The Joyfit Resistance tubes as well as the mini Resistance band are designed to withhold any amount of pressure to give you the best-desired results and to last long. Made with the finest quality of 100% Natural Latex, Rubber.
Stackable Tubes with 3 Resistance Levels
These 3pcs stackable tube bands have different resistance levels: Yellow(10 lbs), Black (40 lbs), Red (50 lbs) with a total stackable weight up to 100lbs which makes it perfect for fitness enthusiasts of all levels.
4 set Mini Resistance Bands
Joyfit Mini Resistance Bands come in four resistance levels, i.e., Green - Light, Blue- Medium, Yellow- Heavy, and Red- Extra Heavy. You can pick the resistance level to train your leg and core as per your strength.
The door anchor is 26 cm long and is made up of neoprene material and comes with a dense cushion for added support.
The handles of the Joyfit toning tube set are designed to give a comfortable grip. The foam handles are cushioned with sweatproof and skidproof technology.
The ankle straps give you the freedom to perform exercises with ease, helping to tone up and improve stabilization in the lower body muscles.
PACKAGE INCLUDES:
✅ 3 Colour Coded Toning Tubes,
✅ 4 Mini Resistance Band,
✅ 2 Foam Cushioned Handles,
✅ 2 Ankle Straps,
✅ 1 Door Anchor,
✅1 Exclusive Workout Chart
✅1 Carry Bag
Download a complete guide from here:-