Adjustable Resistance Tube Combo (Full-Set)
Rs. 999.00
Rs. 2,000.00
-51% OFF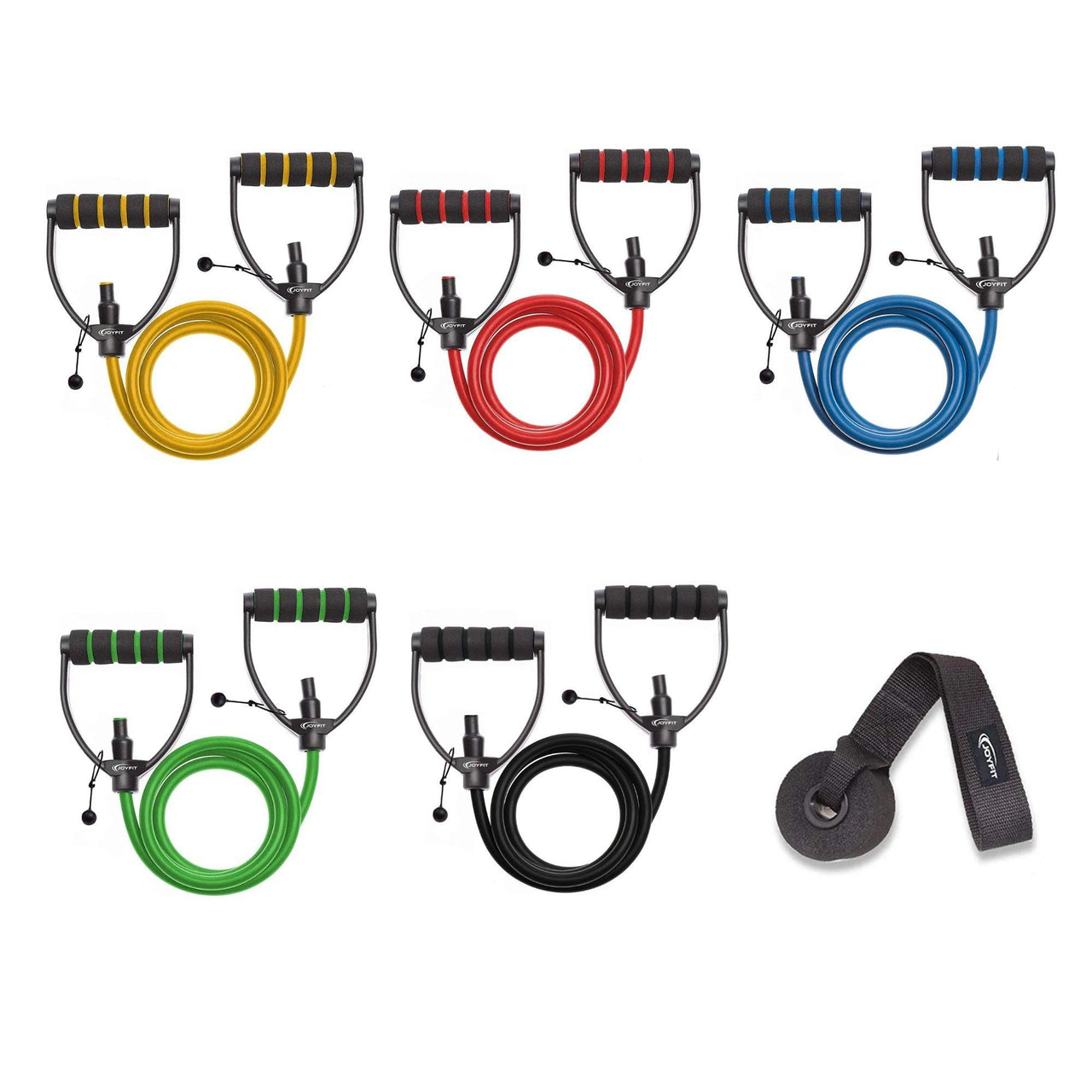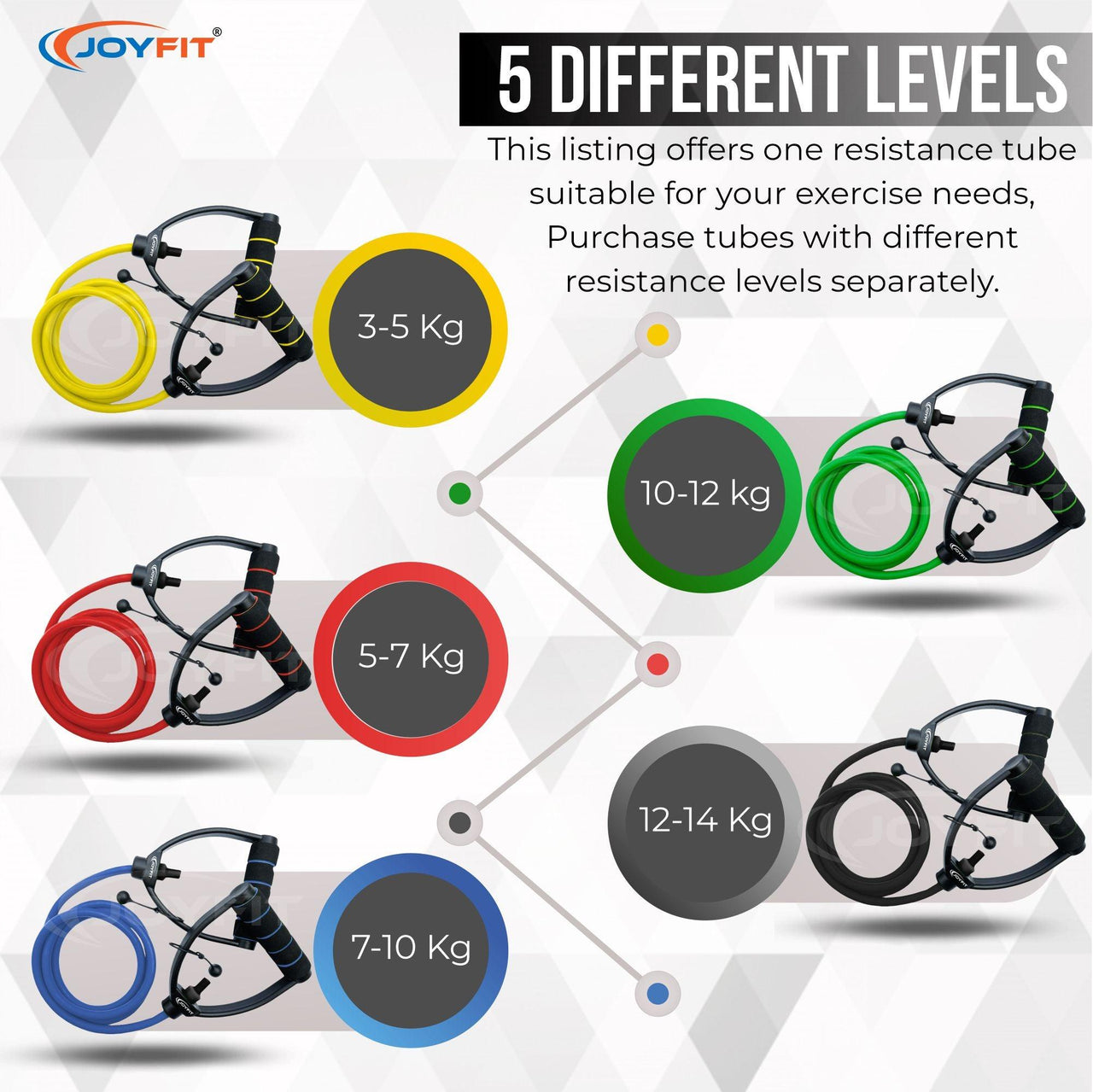 Adjustable Resistance Tube Combo for All-In-One Fitness Workouts
The Joyfit resistance tube set perfectly suits your fitness goals and helps you train Full-Body. Train on your core, back, bicep, shoulders, glutes, hamstrings, and chest. This resistance tube set can be used for Pilates, CrossFit, strength training, and stretching. The resistance tube comes with a 123cm tube length and 4cm thickness. The resistance tube is built with stronger Handles to support heavy weight and last longer.
Product Features
The Joyfit resistance exercise tubes are crafted to withstand any amount of pressure to give you the best-desired results. The Joyfit Resistance Toning Tube is made with 100% Natural Latex which makes it highly strong and elastic. The resistance tube is skillfully constructed and is built to last. 
Designed for Optimum Performance
The Joyfit Toning tubes are designed for an efficient workout. The metal hooks at the end of the tube help it attach efficiently to the handles. You can stack multiple resistance tubes together and take your resistance training up a notch. The resistance toning tubes are made thicker preventing any wear and tear in the tube.
Choose Desired Resistance Level 
Joyfit Resistance tube for workouts is the one-stop solution for all fitness needs. The resistance bands come with 5 resistance levels color-coded as Yellow (10 lbs), Blue (20 lbs), Green (30 lbs), Black (40 lbs), and Red (50 lbs). The wide range of resistance levels helps you pick the right tube as per your capability and comfort. Whether you are a beginner, intermediate or advanced, you can always find the right tension level for your workouts.
The 100% natural latex material of the Joyfit Stackable Toning tube makes it highly flexible and does not lose tension for a long time.
The resistance tubes align perfectly with your routine exercise making it more challenging. The JoyFit carry bag included makes it easy to carry and travel with it anywhere.
The door anchor is made up of neoprene material and comes with a dense cushion for added support.
The handles of the Joyfit toning tube set are designed to give a comfortable grip. The foam handles are cushioned with sweatproof and skidproof technology. 
Package Includes:
✅  5 Resistance Tubes With Adjustable Handles
✅  1 Door Anchor
✅  1 workout chart
Download a complete guide from here:-