Foldable Pedal Exerciser with LED Display
Rs. 1,699.00
Rs. 4,000.00
-58% OFF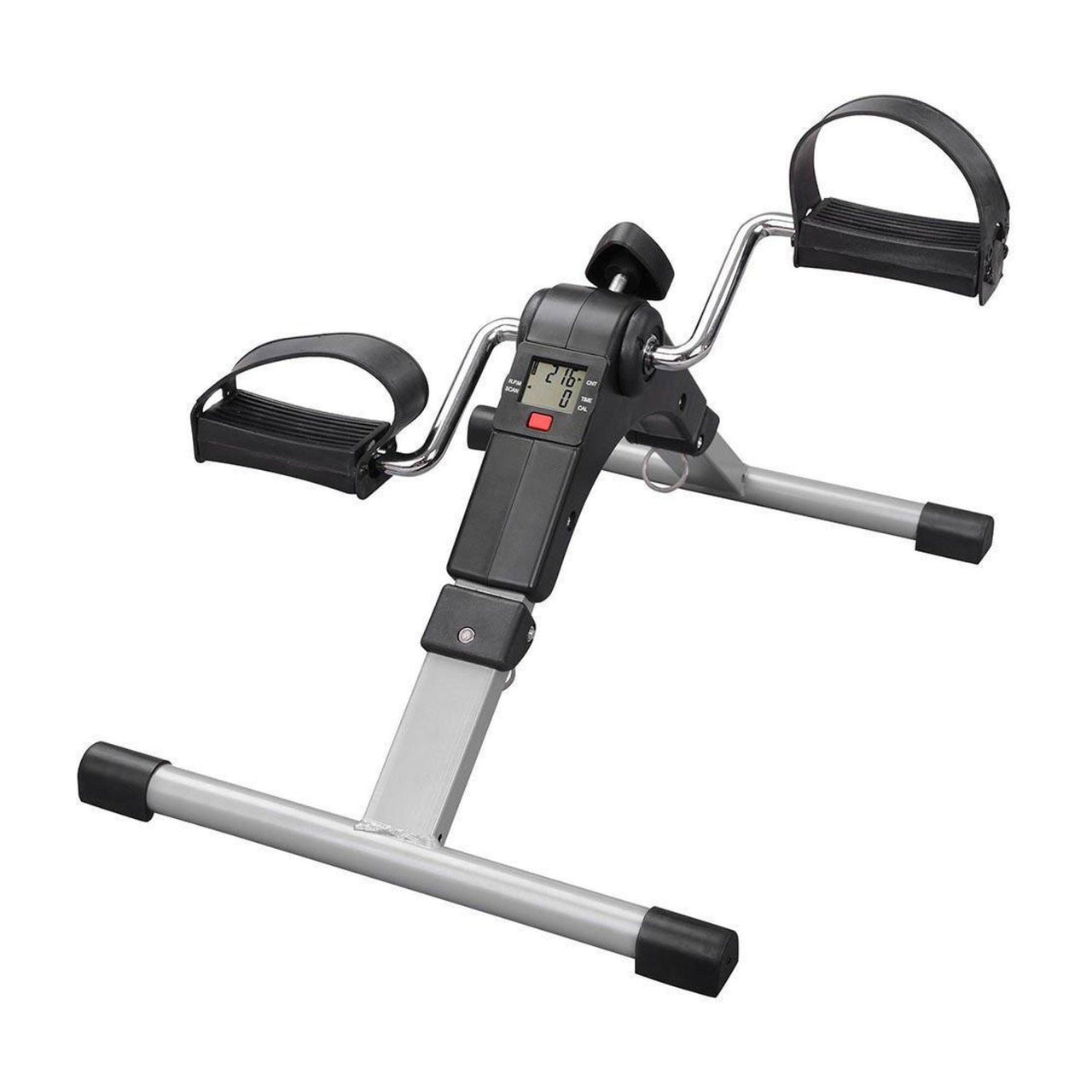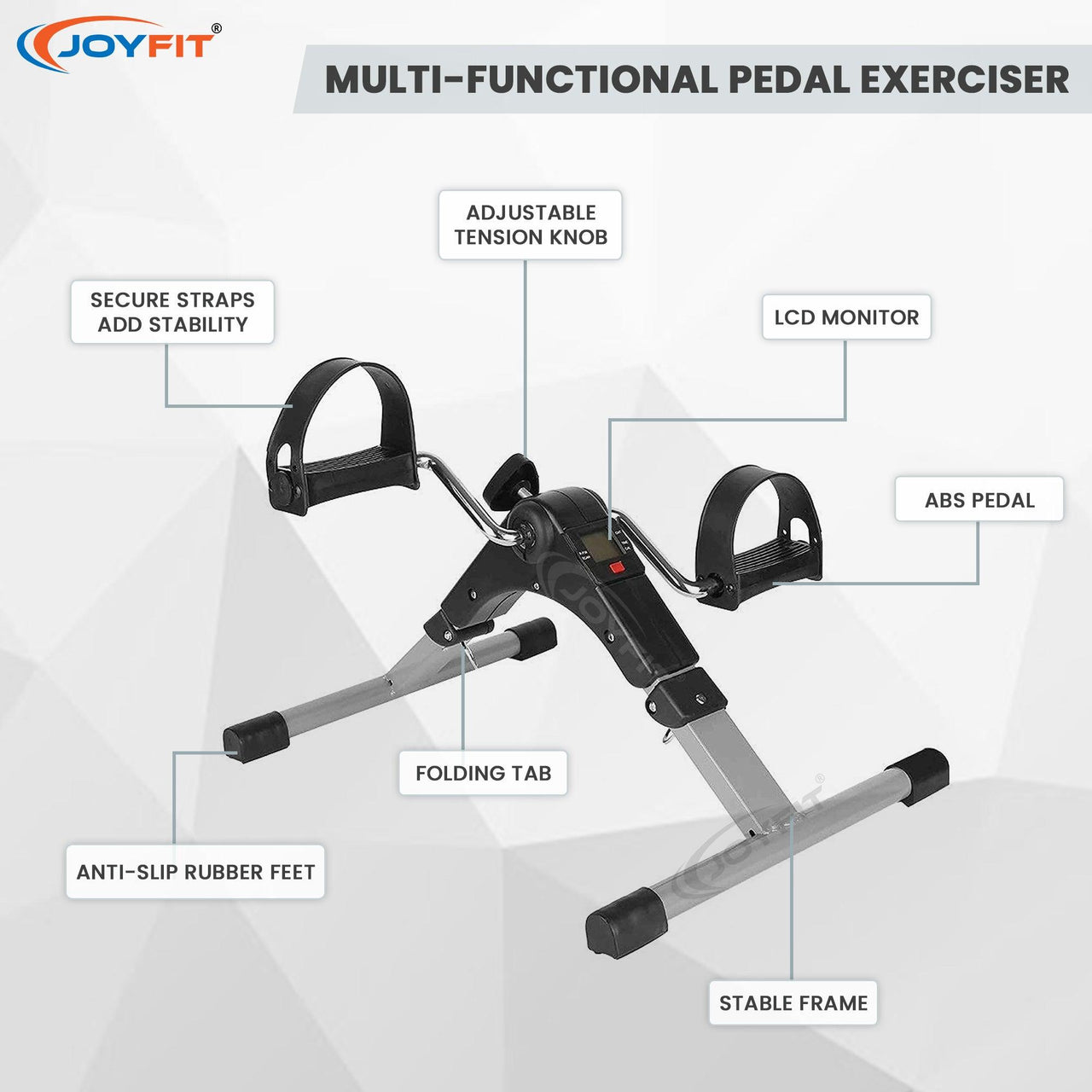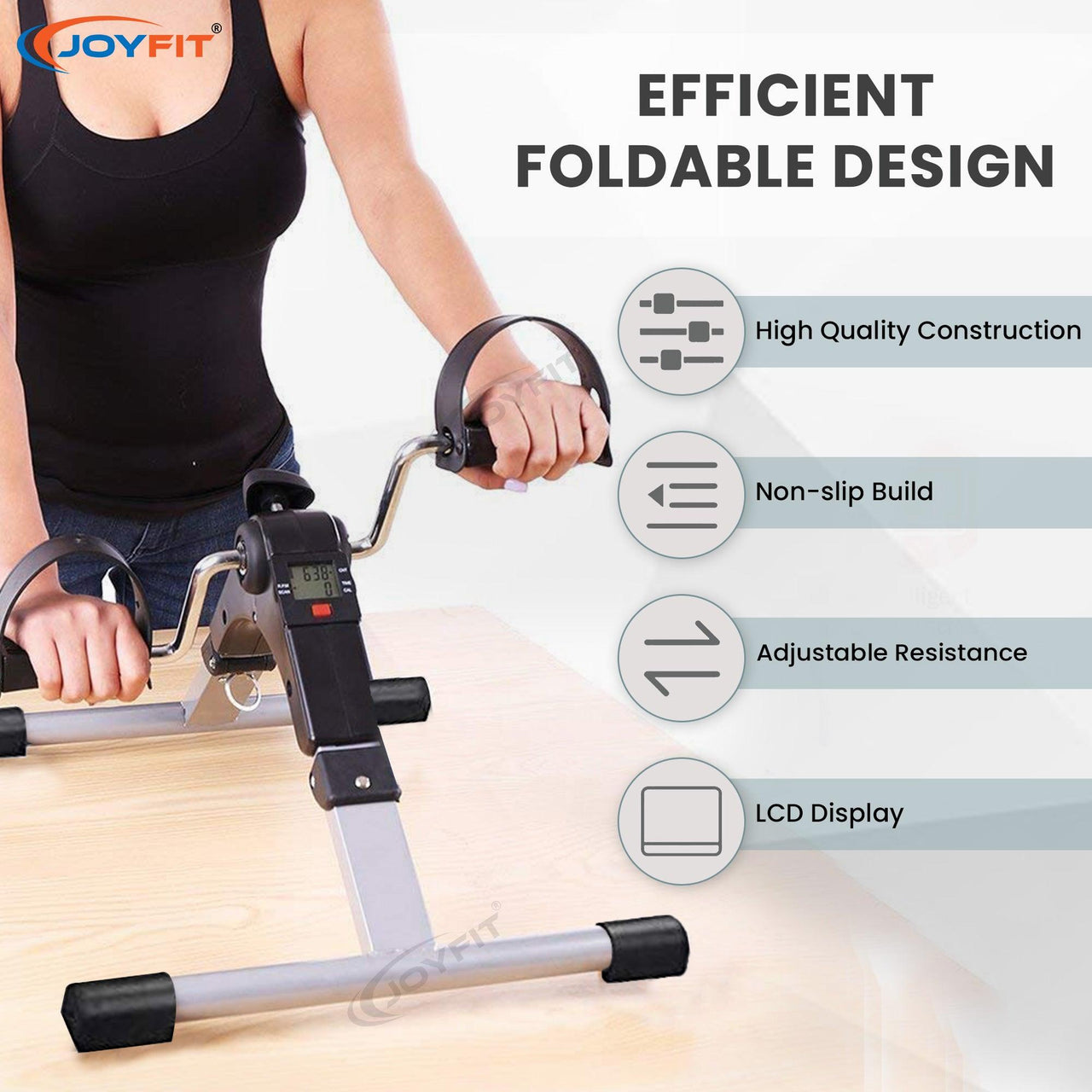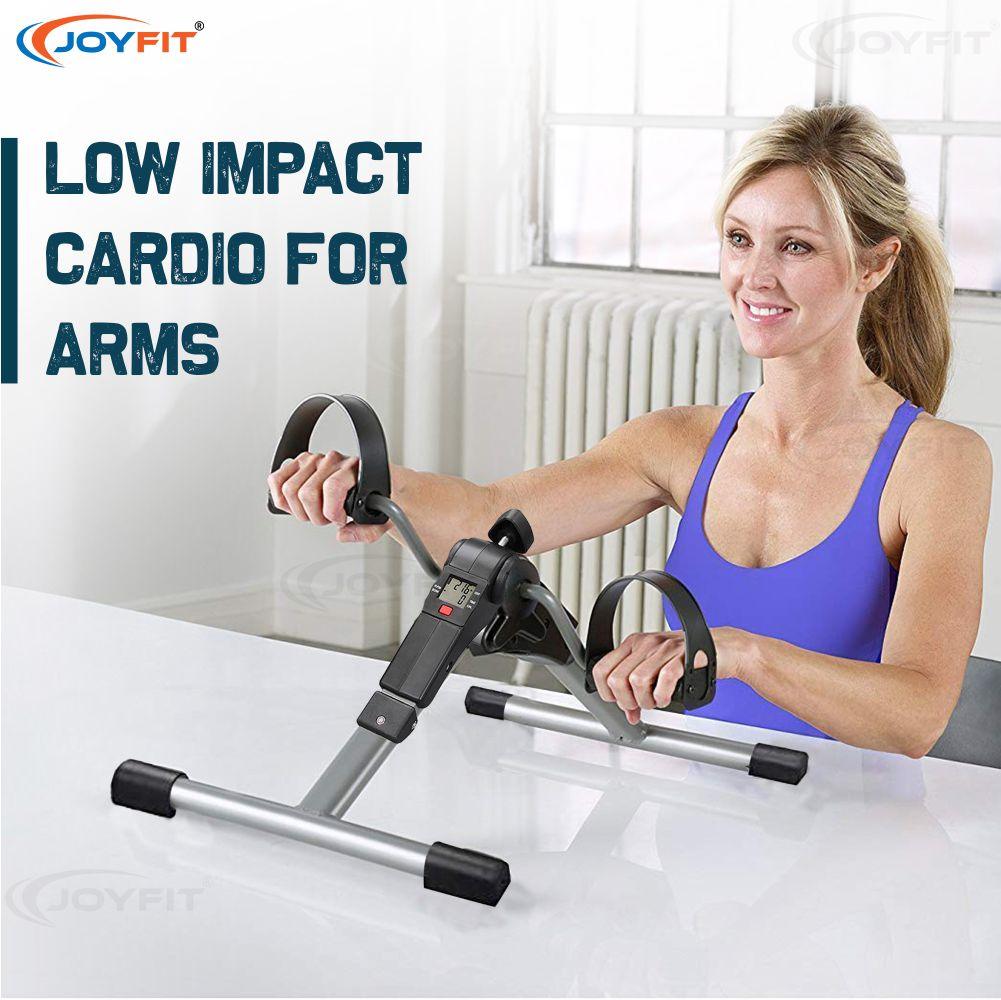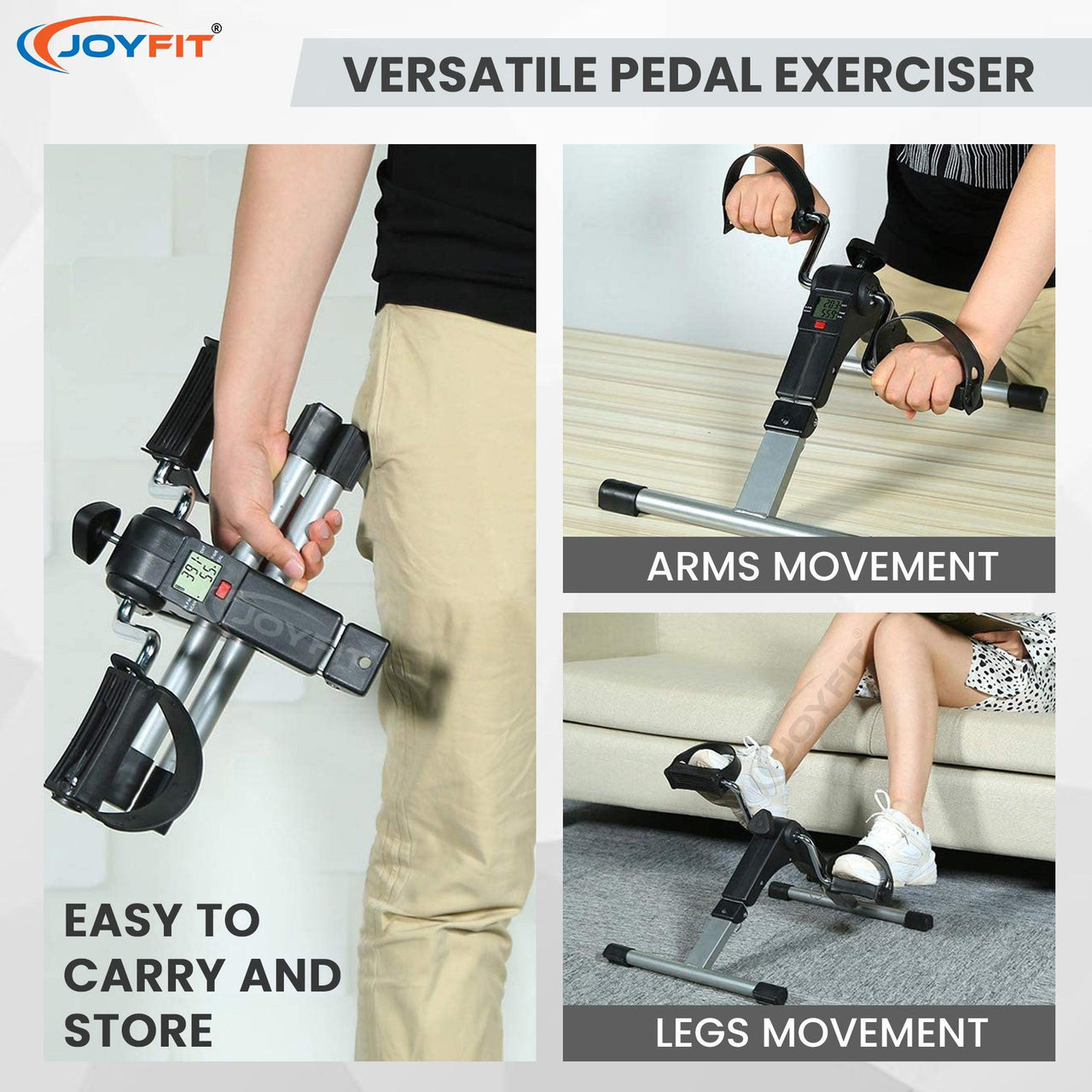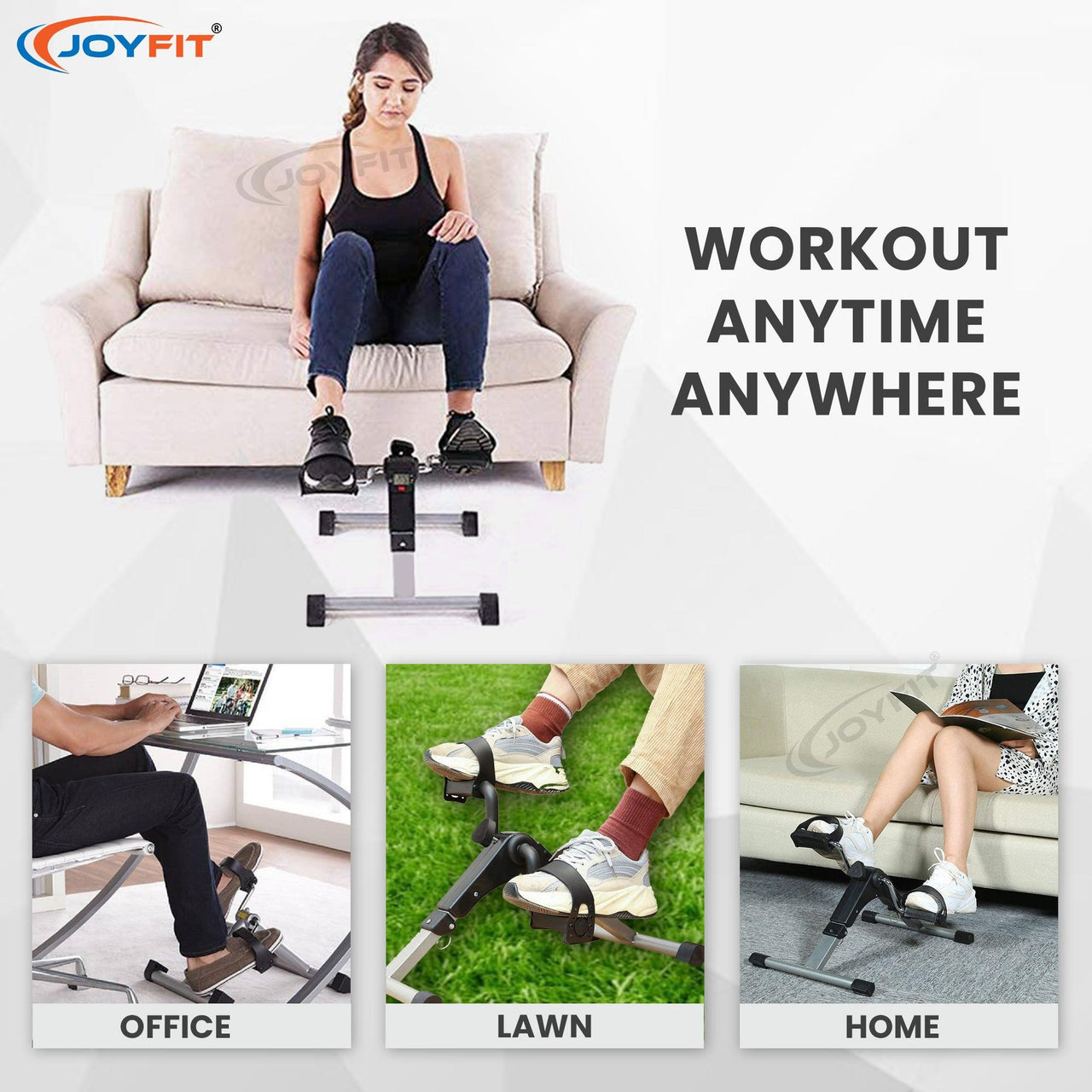 Foldable Pedal Exerciser with LED Display and Adjustable Tension Knob for Low Impact Cardio Training
Joyfit Pedal Exerciser is an ideal equipment to perform a low-impact exercise for both hands and legs while increasing your range of motion, blood circulation, and calorie exhaustion. The Joyfit Pedal Exerciser comes with a highly efficient foldable design, which makes it easy to install wherever you want a quick workout. The non-slip texture of the pedals and the casing allow the pedal exerciser to remain stable on the floor for foot pedaling and on the tabletop for hand pedaling. With the help of a multi-function LED display you can keep track of your exercise progress. 
Key-Features
High Strength Material:

The Joyfit Pedal Exerciser has a sturdy metal construction that makes it super strong and durable. The Pedals are built with high-quality ABS plastic that lasts for a long time and does not break easily. It has a load capacity of up to 80kgs.




Efficient Foldable Design:

You can easily fold the Joyfit pedal exerciser and reduce its overall volume coverage. This makes our Pedal Exerciser highly useful for people who live a sedentary lifestyle as well as those undergoing physical therapy.




Multi-Function LCD:

The digital LED screen helps you monitor your exercise stats such as RPM, Cycling Distance, Speed, Calories that you burned, etc.




Customizable Tension Levels:

You can use the tension knob on the Joyfit Pedal Exerciser and increase or decrease the intensity of the workout that you are comfortable with.




Compact & Portable:

The stands of the exerciser can fold inwards and help you save volume. This makes the Joyfit Pedal Exerciser highly compact and can be fit easily in any cupboard. You can perform your exercises at home, office, or at any place that you find suitable. 
BENEFITS
Low Impact Cardio at Home/Office 

Improve Joint Flexibility 

Burn calories easily 

Physiotherapy and Injury Rehabilitation
PACKAGE CONTAINS: 1 Pc Pedal Exerciser