Non-slip, Elastic Hip Bands Set
Rs. 1,199.00
Rs. 2,500.00
-53% OFF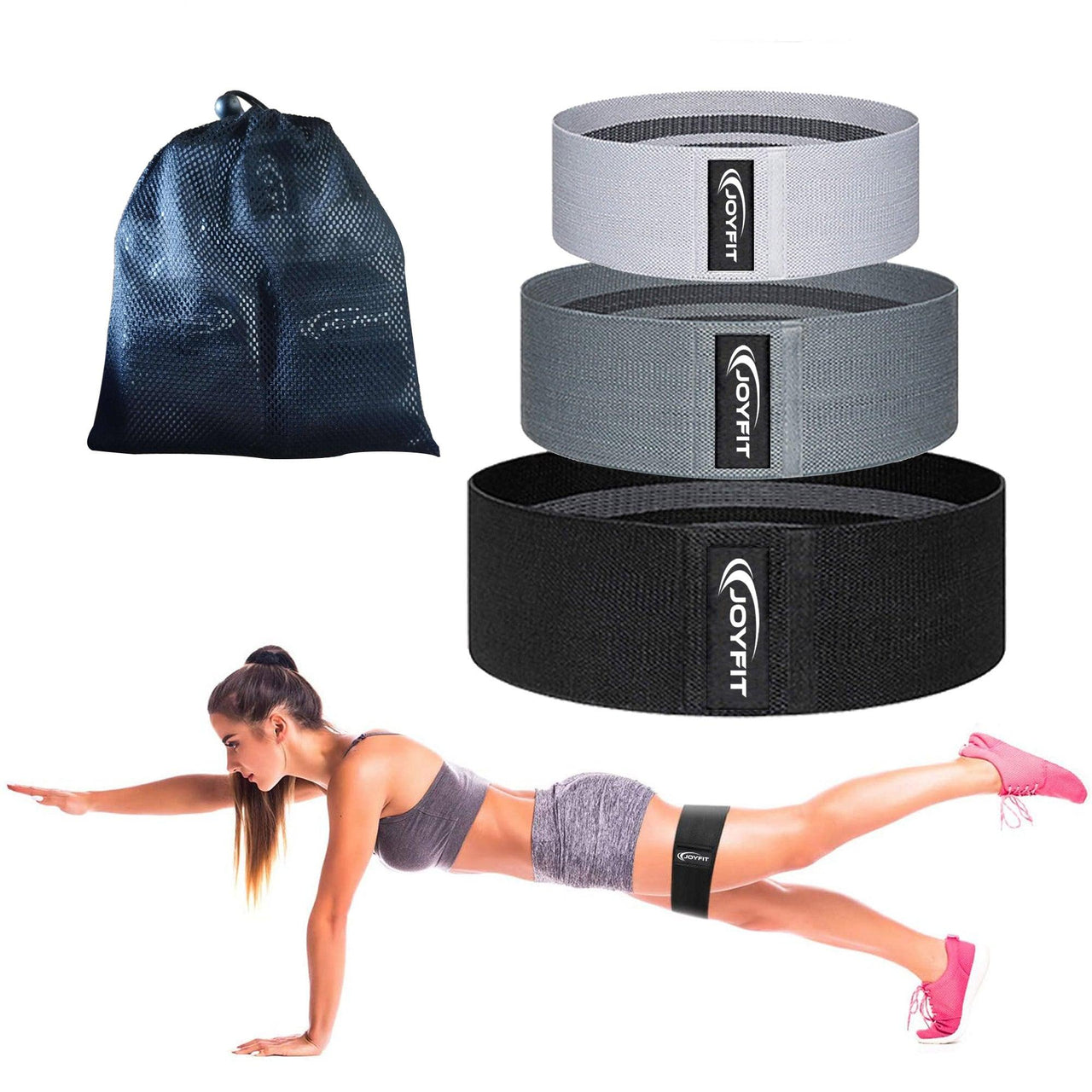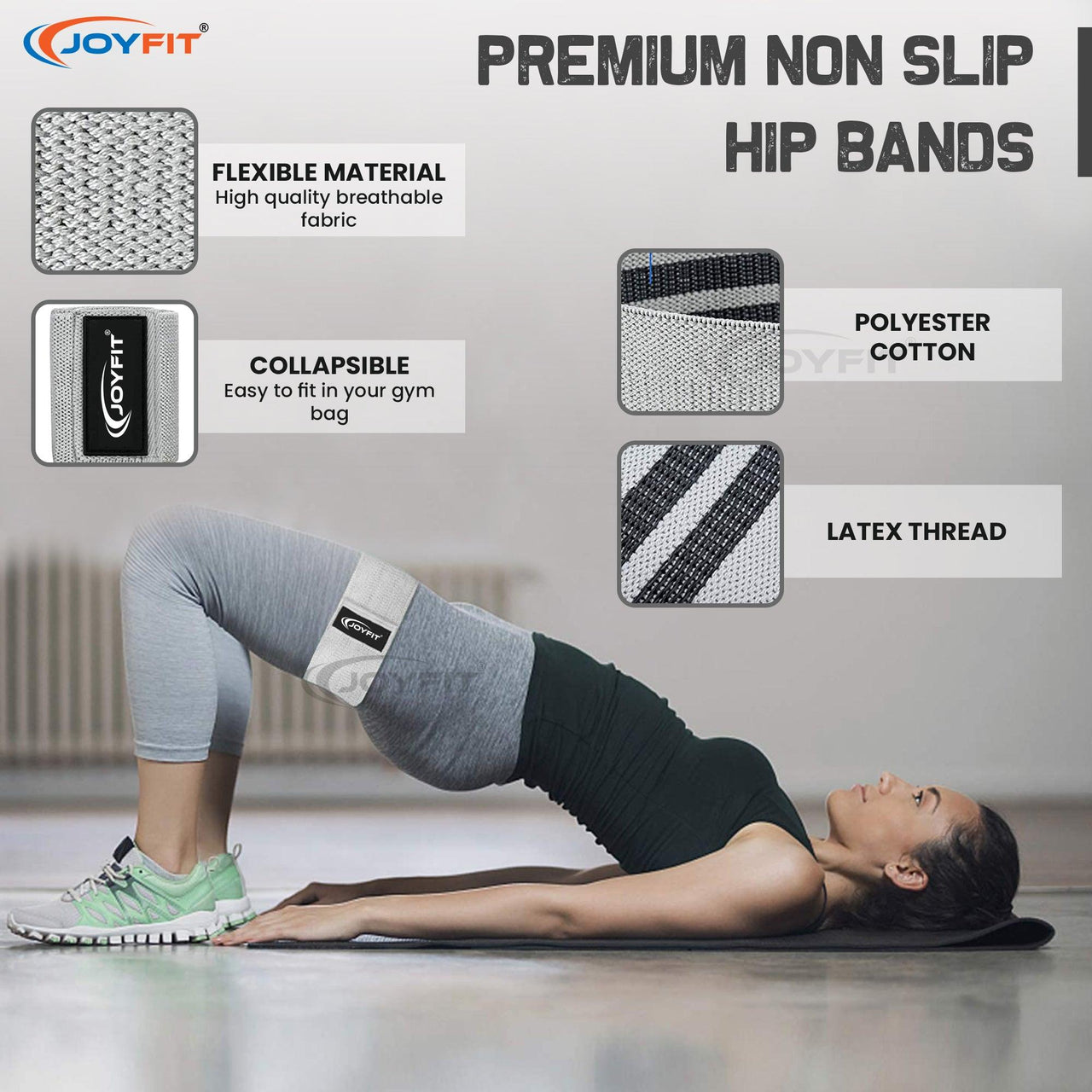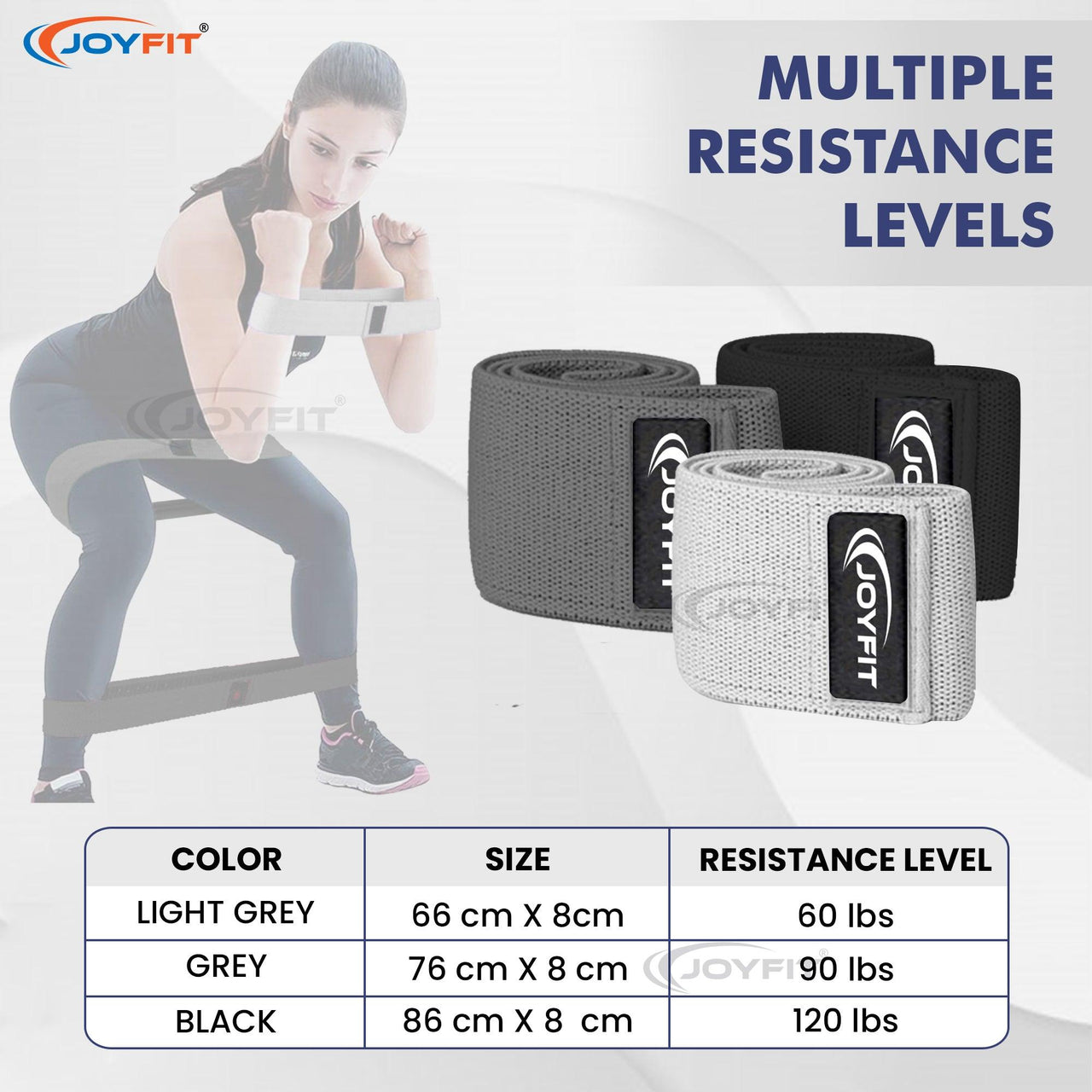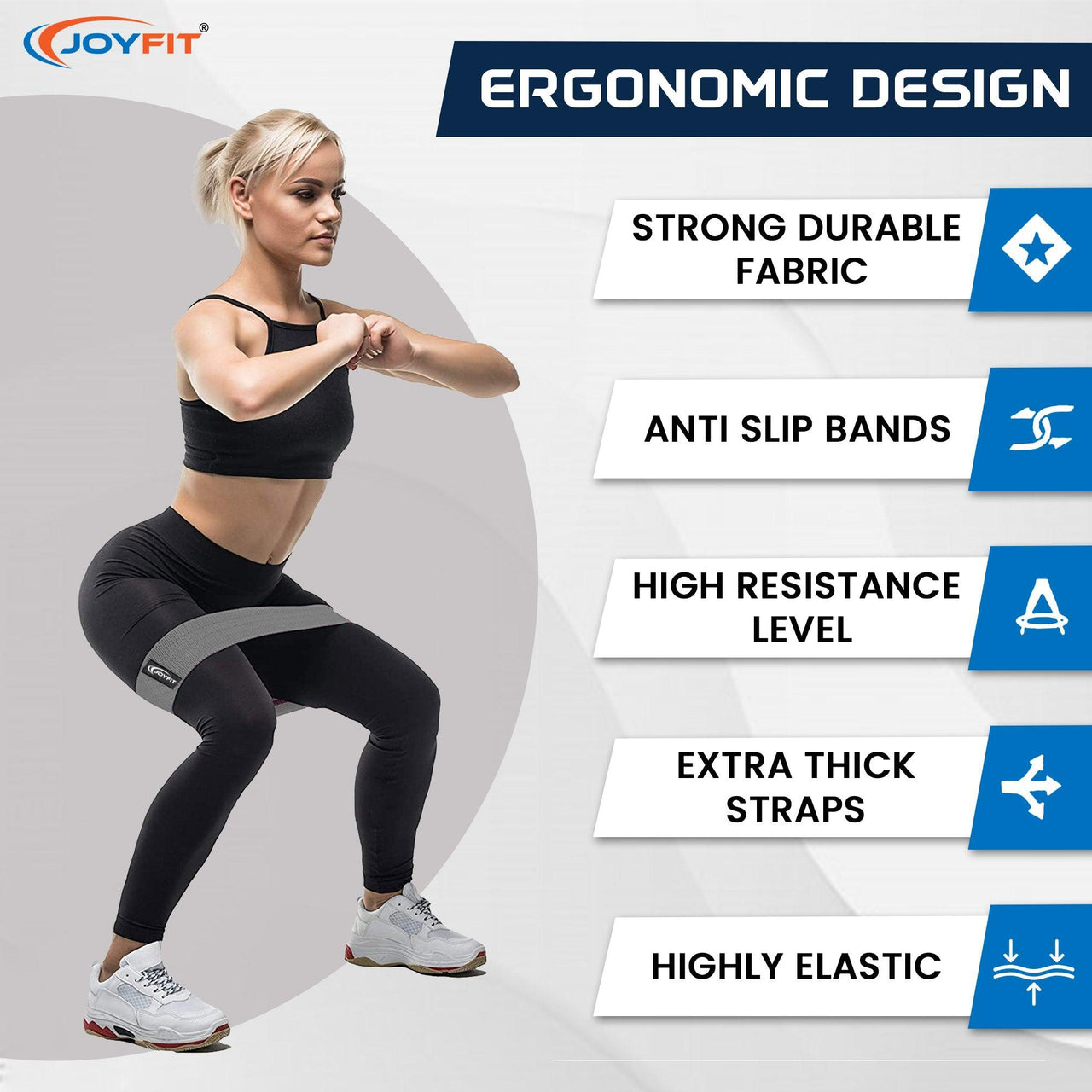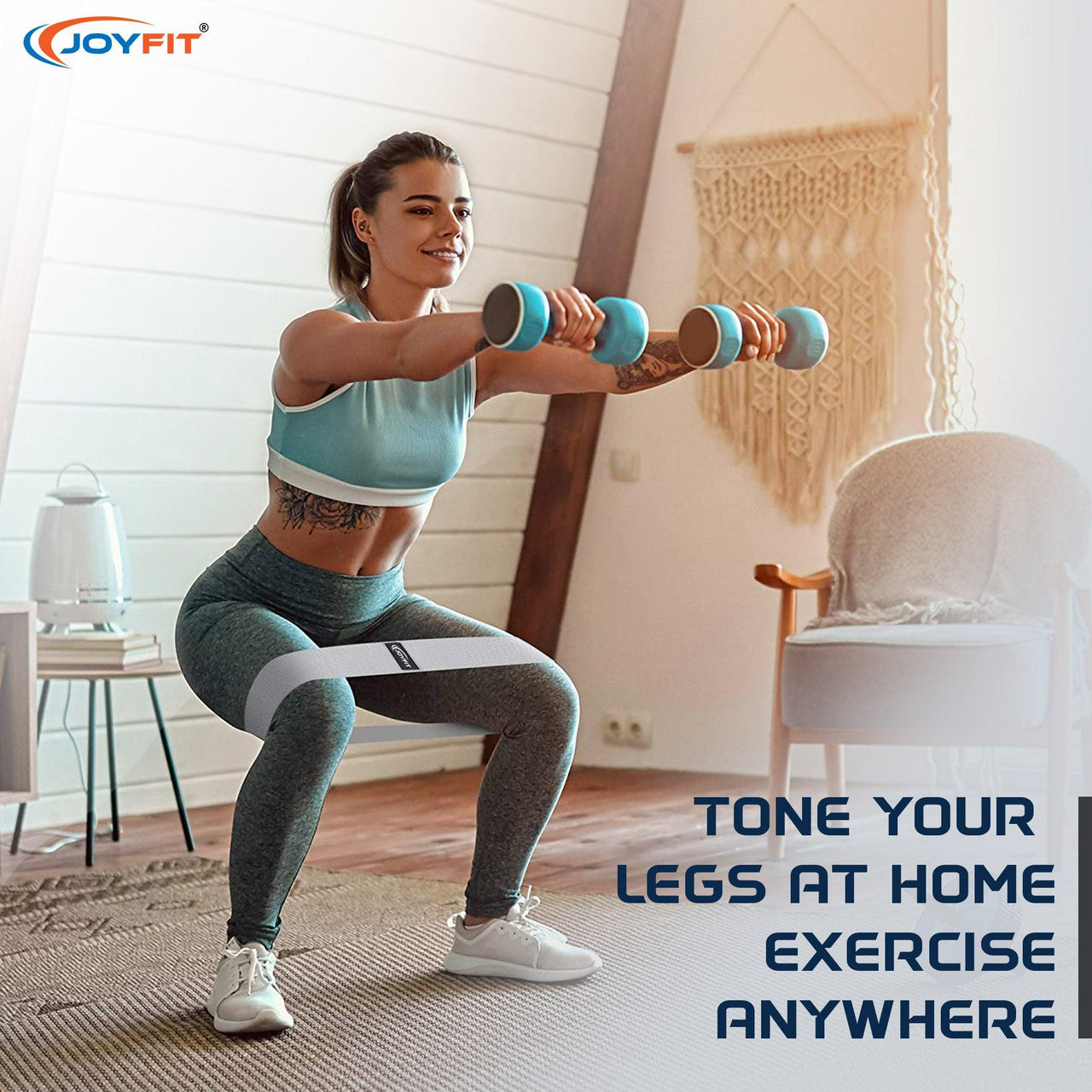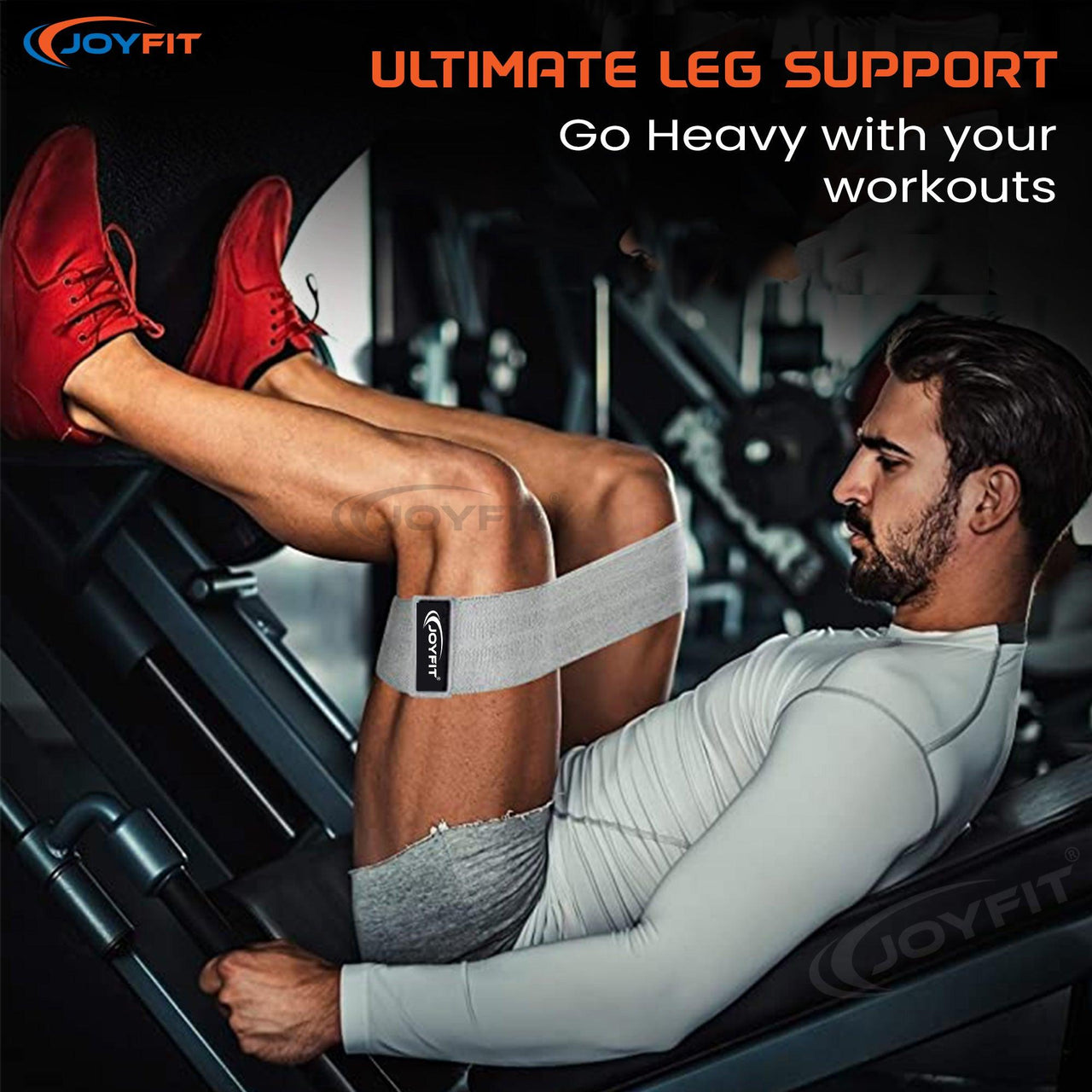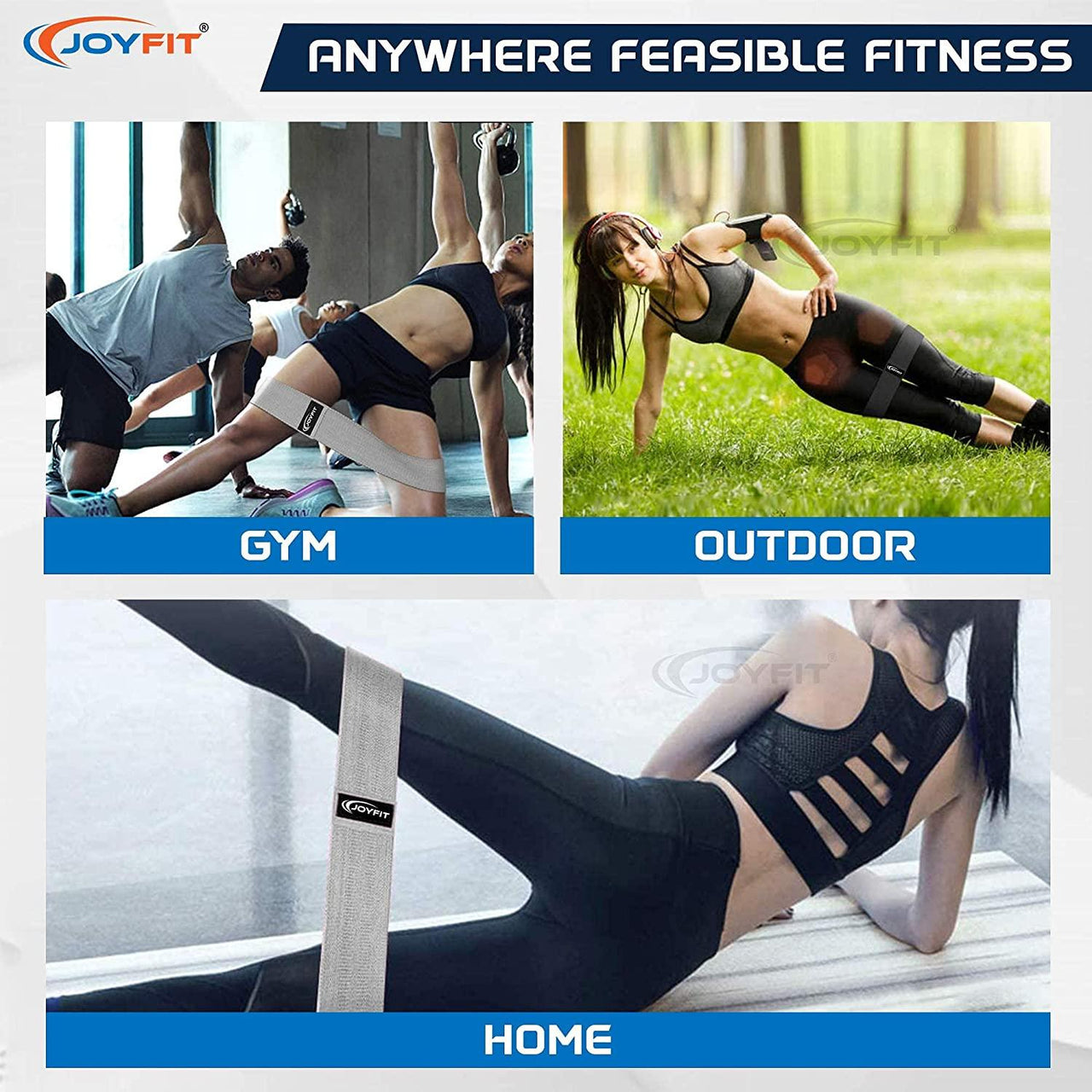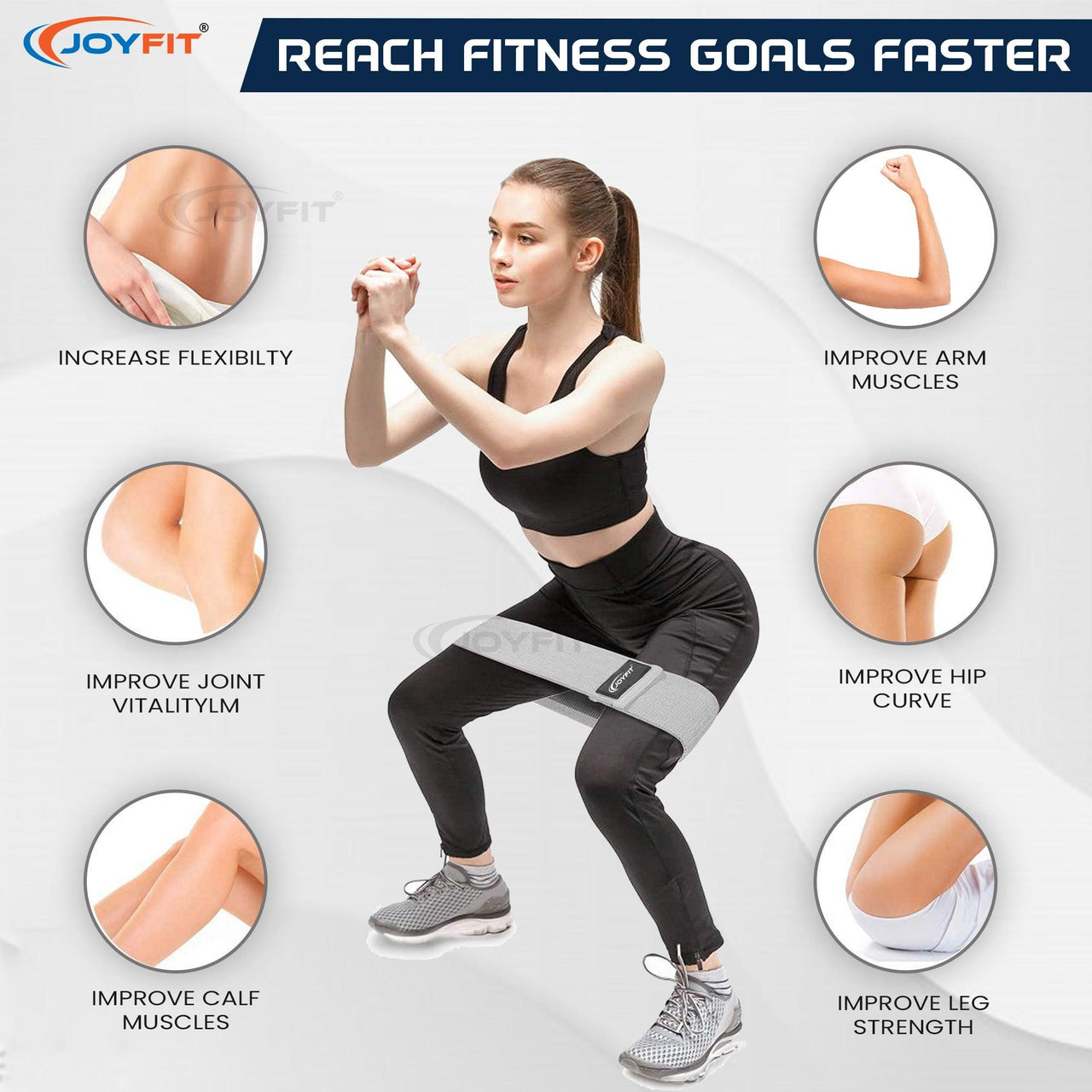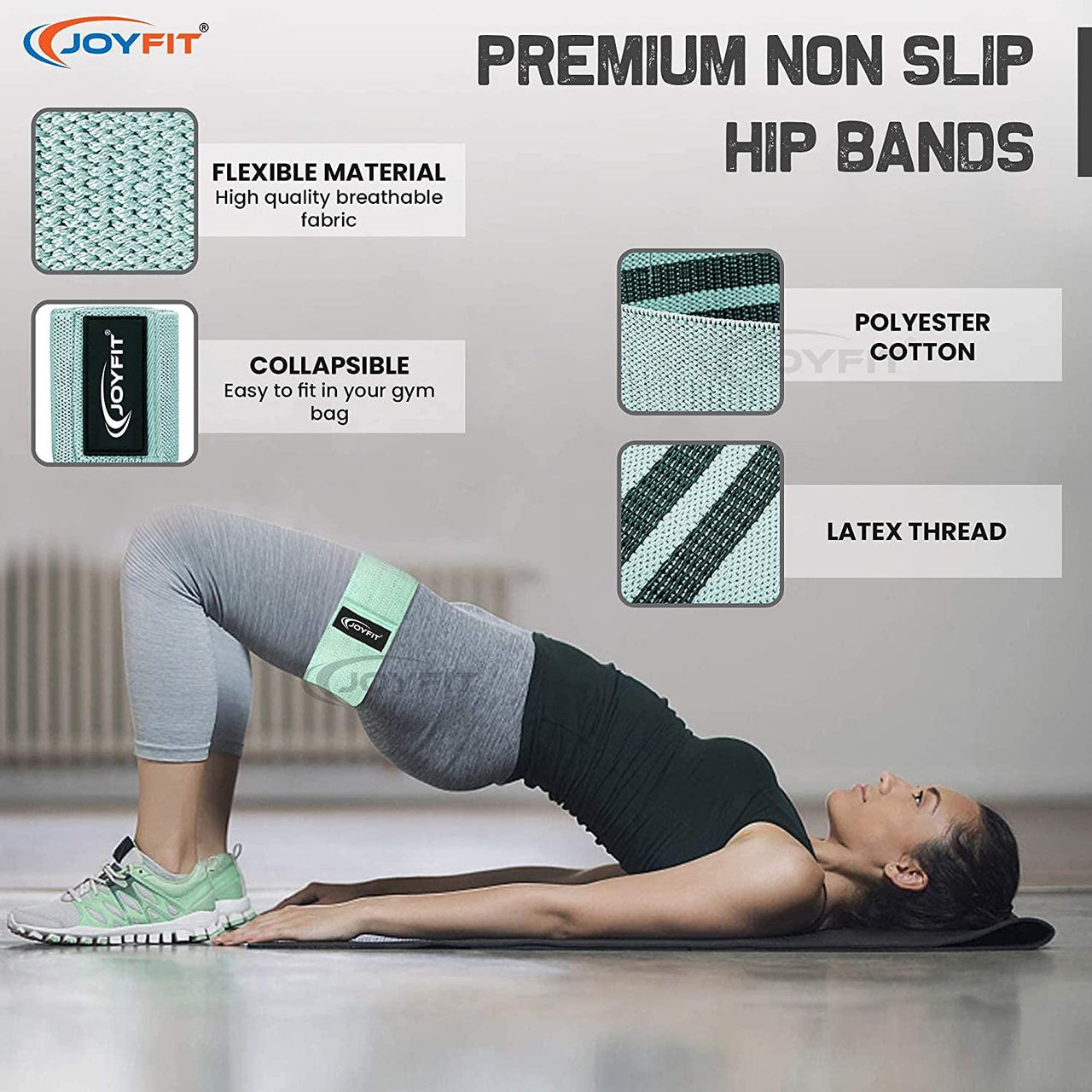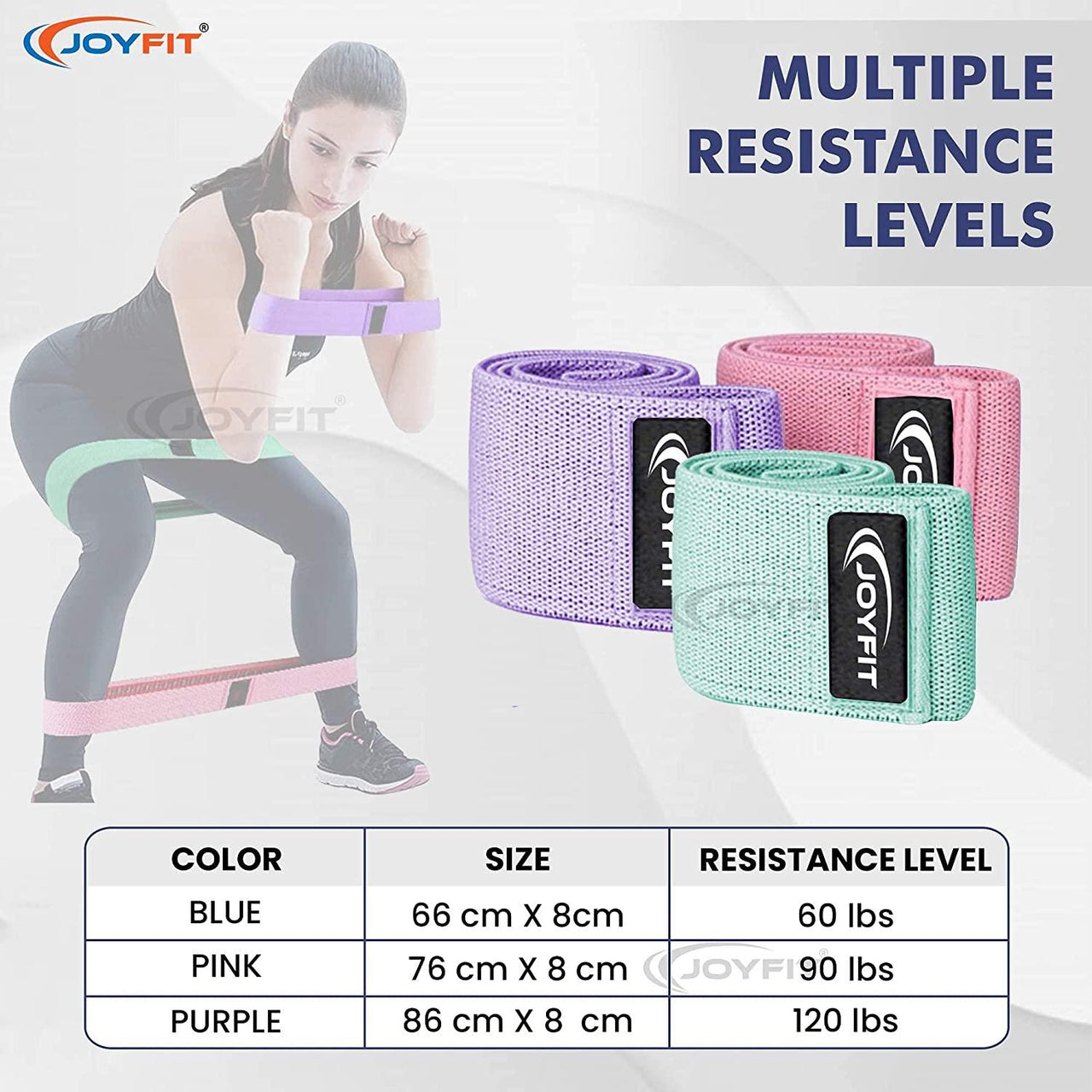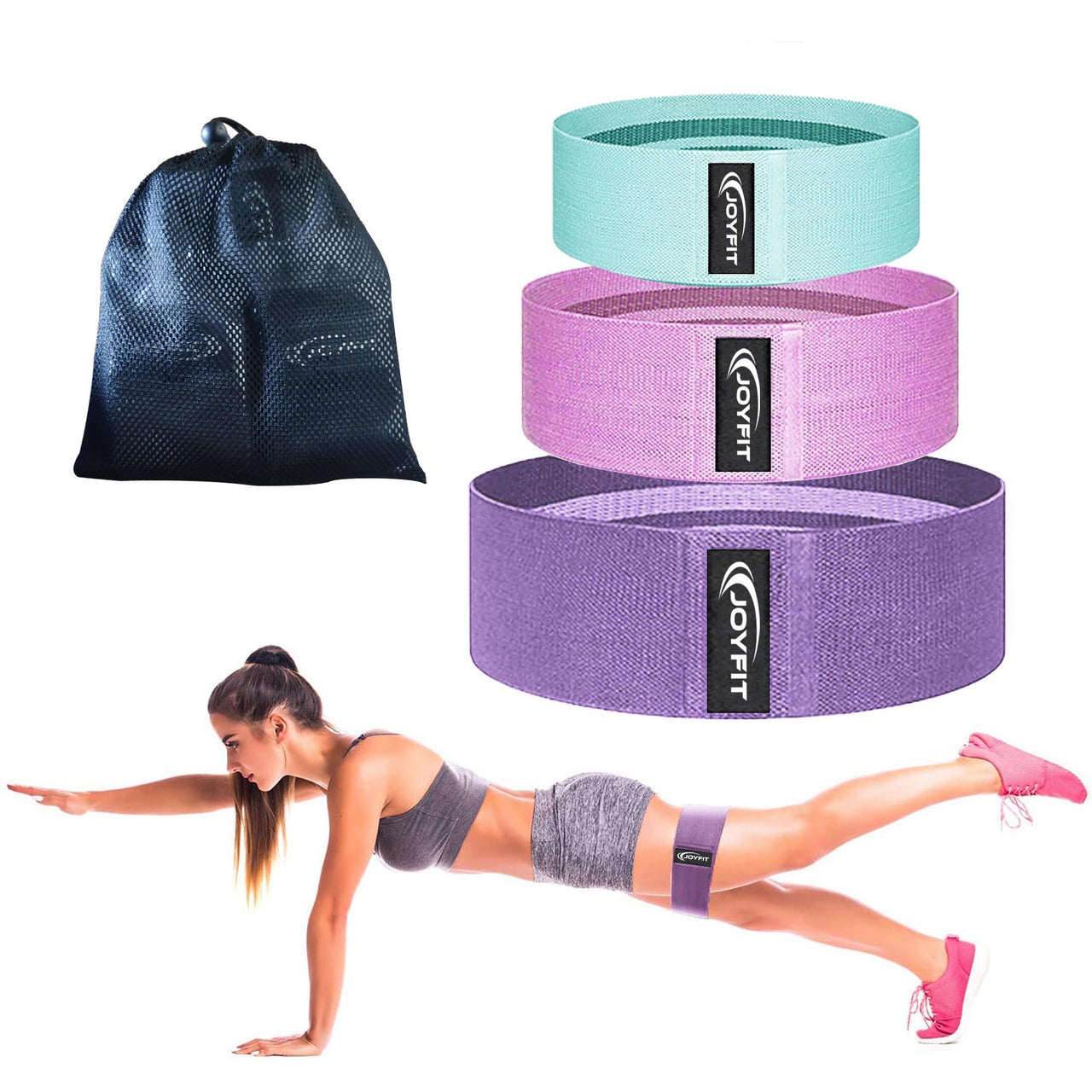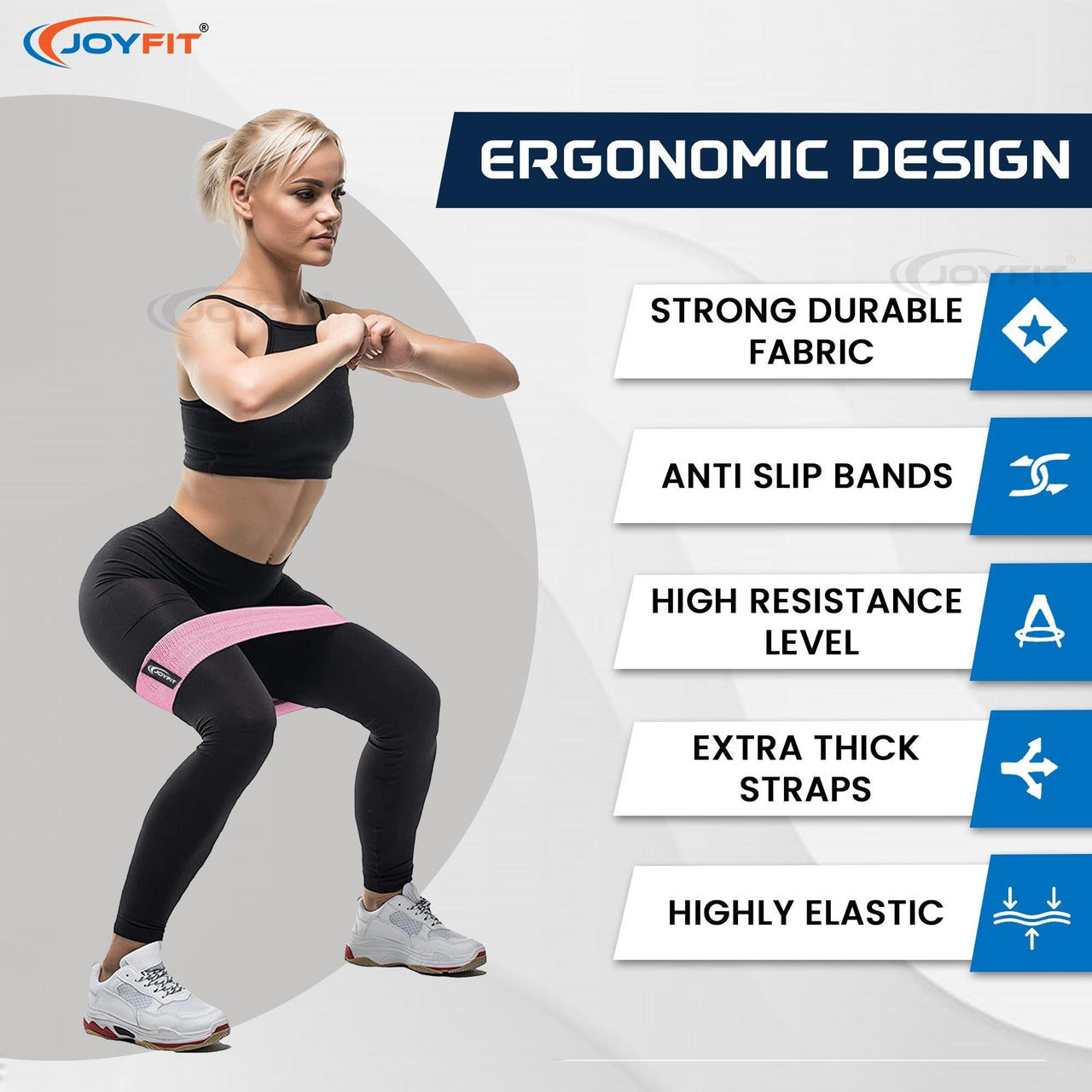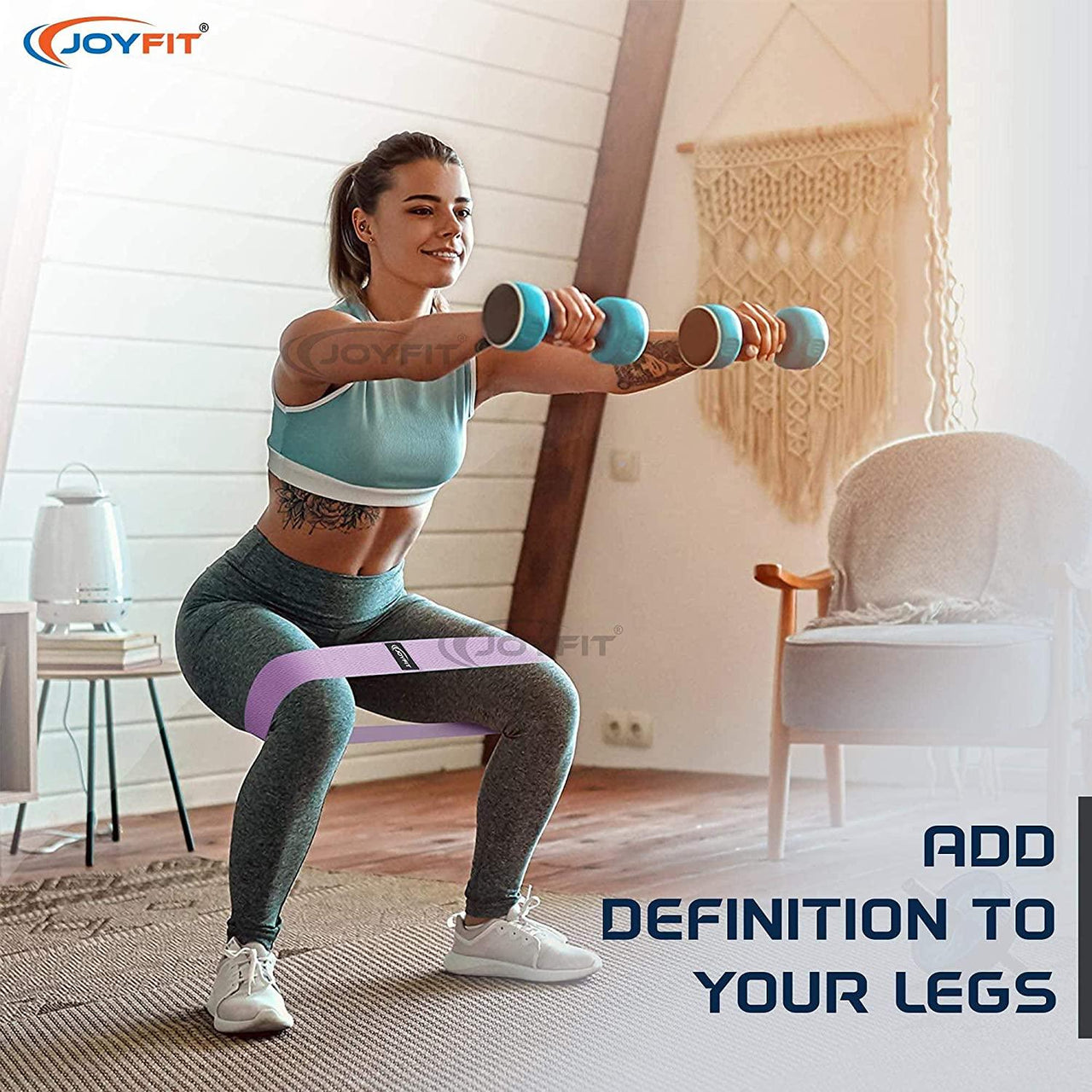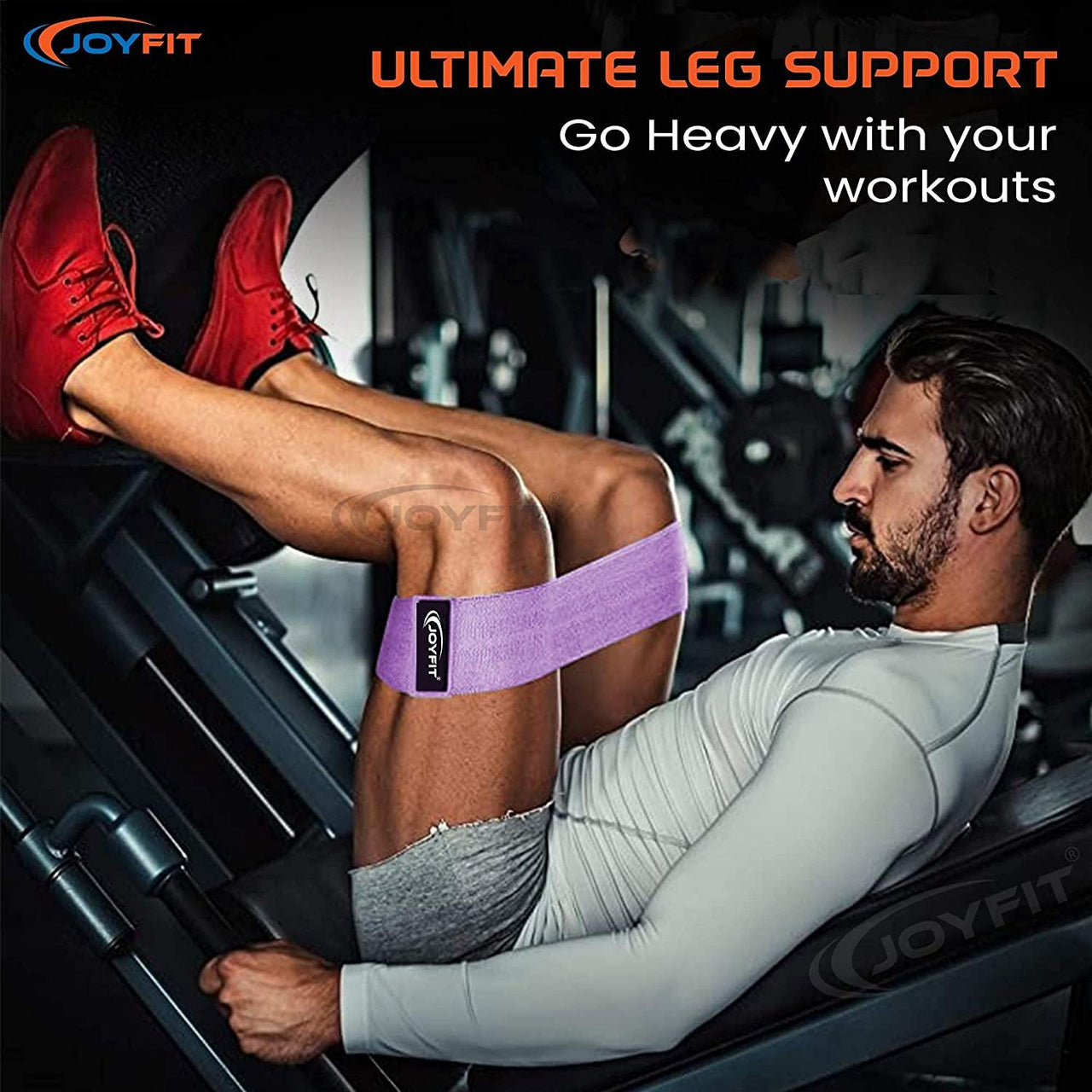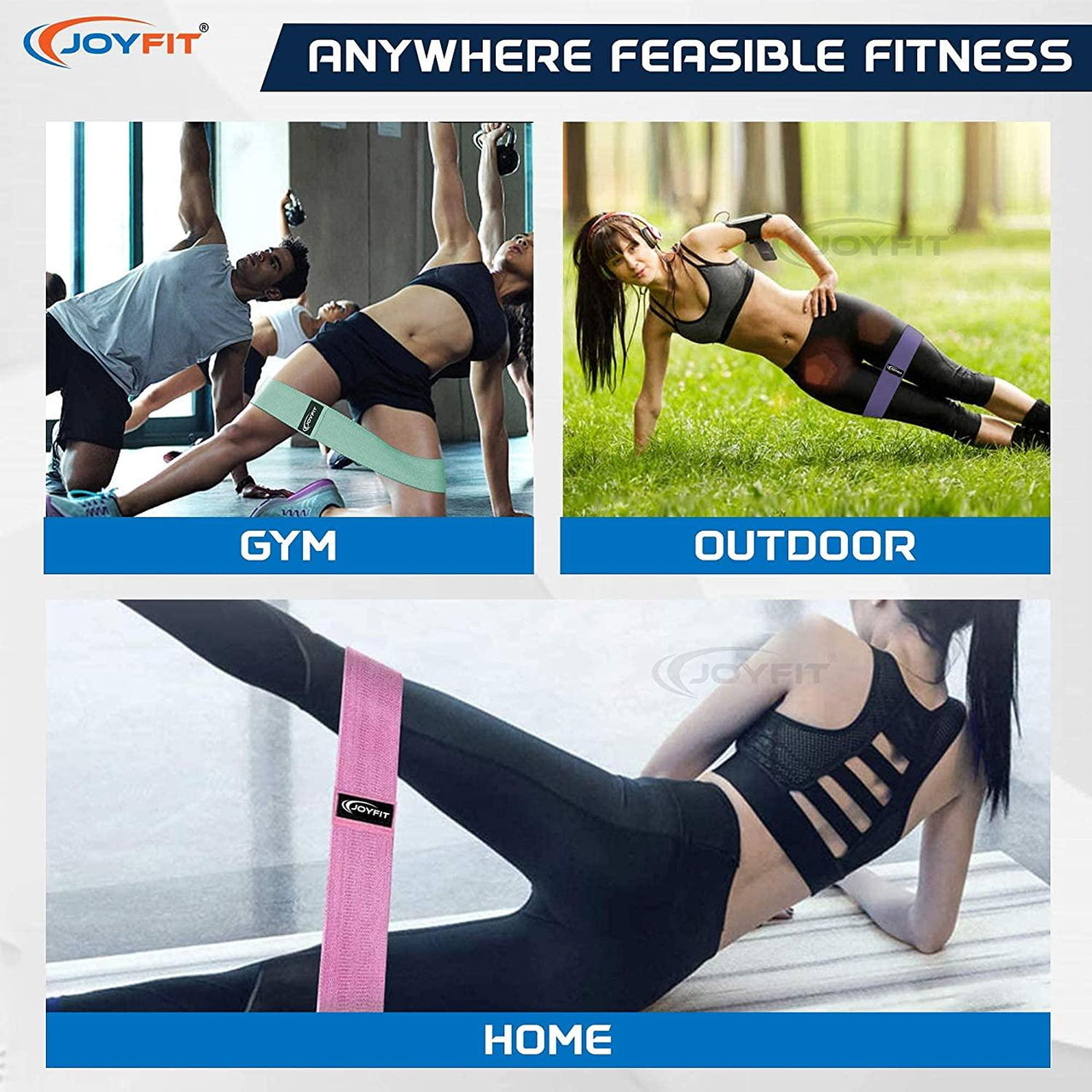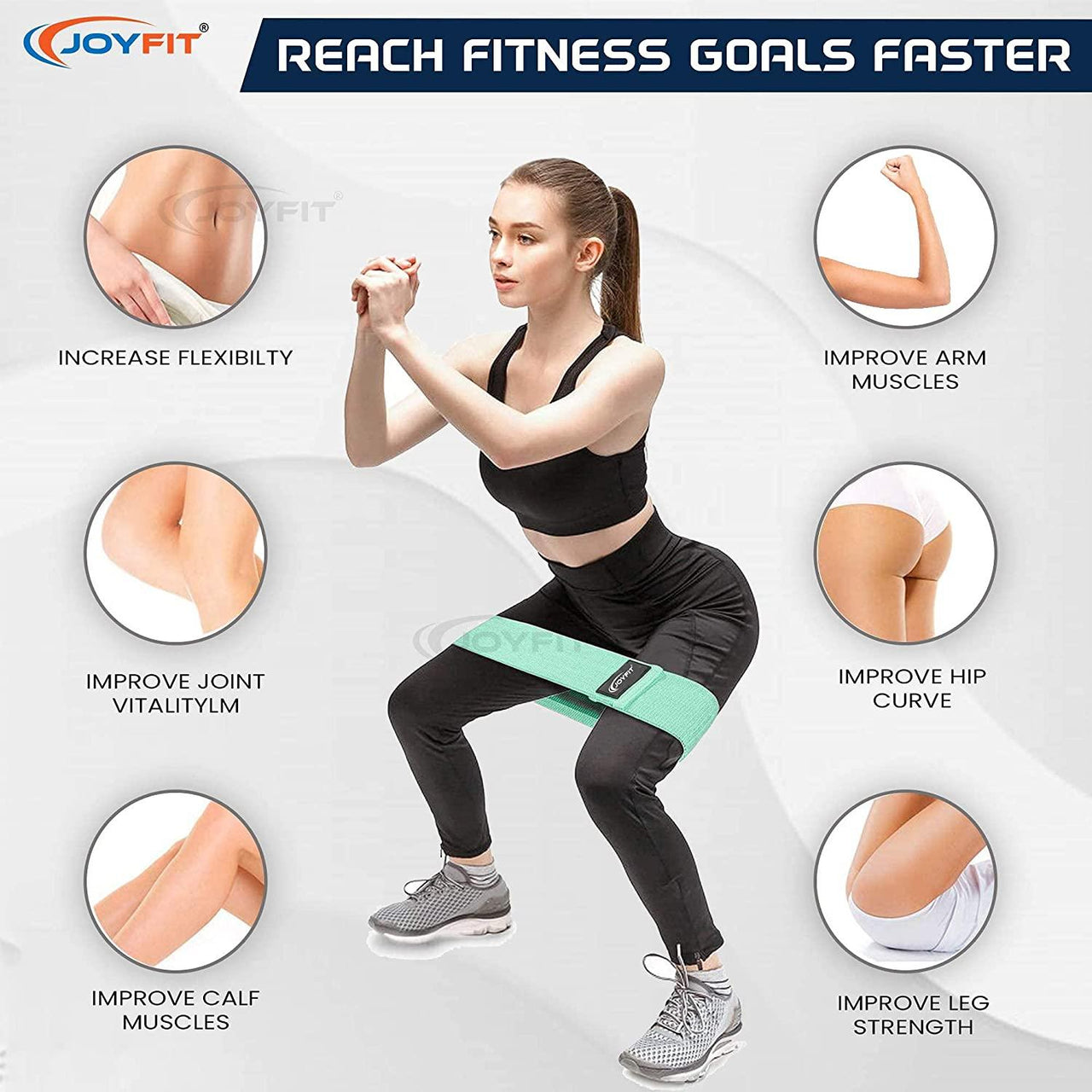 Non-slip, Elastic Hip Bands Set for Squat, Glute, Hip, & Thigh Workouts
Resistance Hip bands are one of the most effective training accessories to sculpt the lower body, especially the hips, glutes, and quads.  The Joyfit Resistance Hip bands wrap around the body efficiently and provide the much-needed support and strength for a perfect workout. With its professional design and premium material, our resistance Loop bands are suitable for all fitness enthusiasts. 
PRODUCT FEATURES
The High-quality Cotton Polyester build of the bands makes them strong and sturdy. The elastic fibers provide flexibility and support during the workout. 
The Polyester Cotton of the Joyfit Resistance Bands ensures that the bands do not roll down your legs while performing workouts. The Thick, 8 cm wide straps of our resistance bands provide a good grip and prevent band bundling while working out. 
You can efficiently sculpt your glutes, quads, and hips with a wide range of exercises such as Squats, lunges, Glutes, leg abductions, hip extensions, etc. 
 Our workout bands come in three color-coded sizes (Light Grey: 66cm; Grey 76cm; Black: 86cm) and you can pick the size closest to your body fit. 
The resistance bands can be rolled up easily and can fit in any carry bag. You can carry them to the gym or store them at home with other exercise bands. 
BENEFITS OF HIP RESISTANCE BANDS
Improve strength and stamina 

Improved Athletic Performance
Train Your Lower And Upper Body Muscles
Improve Joint Strength
PACKAGE CONTAINS- 3 Pc Exercise Bands with carrying bag. 
COLOR VARIATIONS: 2-Sets are available in different colors, choose any 1 set of your choice.
Set-1: Light-Grey, Grey, Black
Set-2: Purple, Blue, Pink