Push-Up Board for Home Workout with FREE Push-Up Guide
Rs. 1,499.00
Rs. 4,500.00
-67% OFF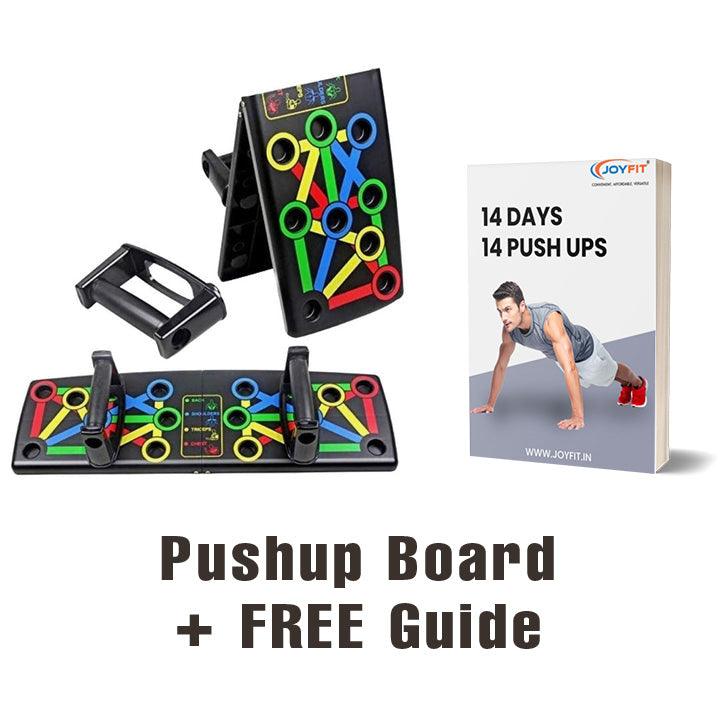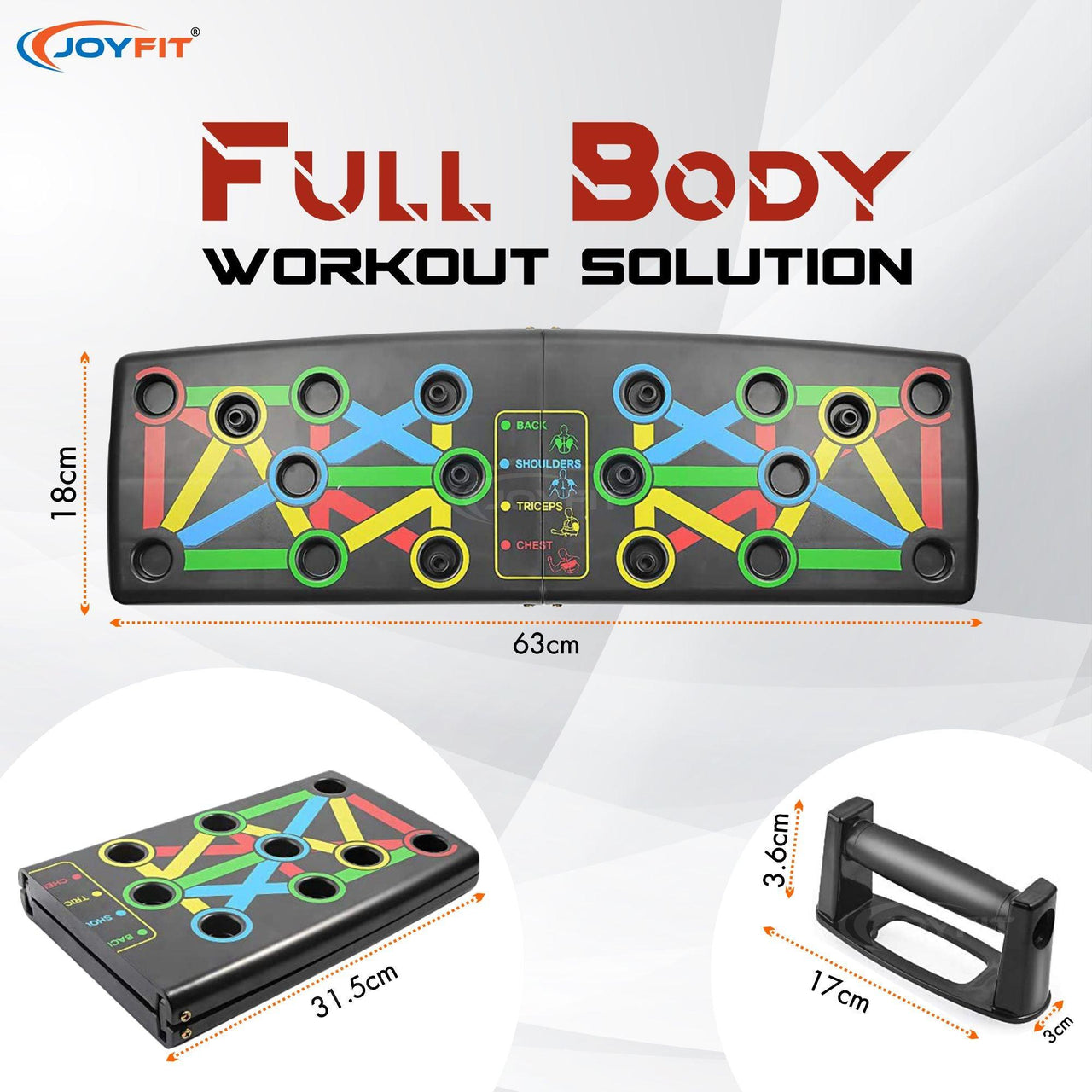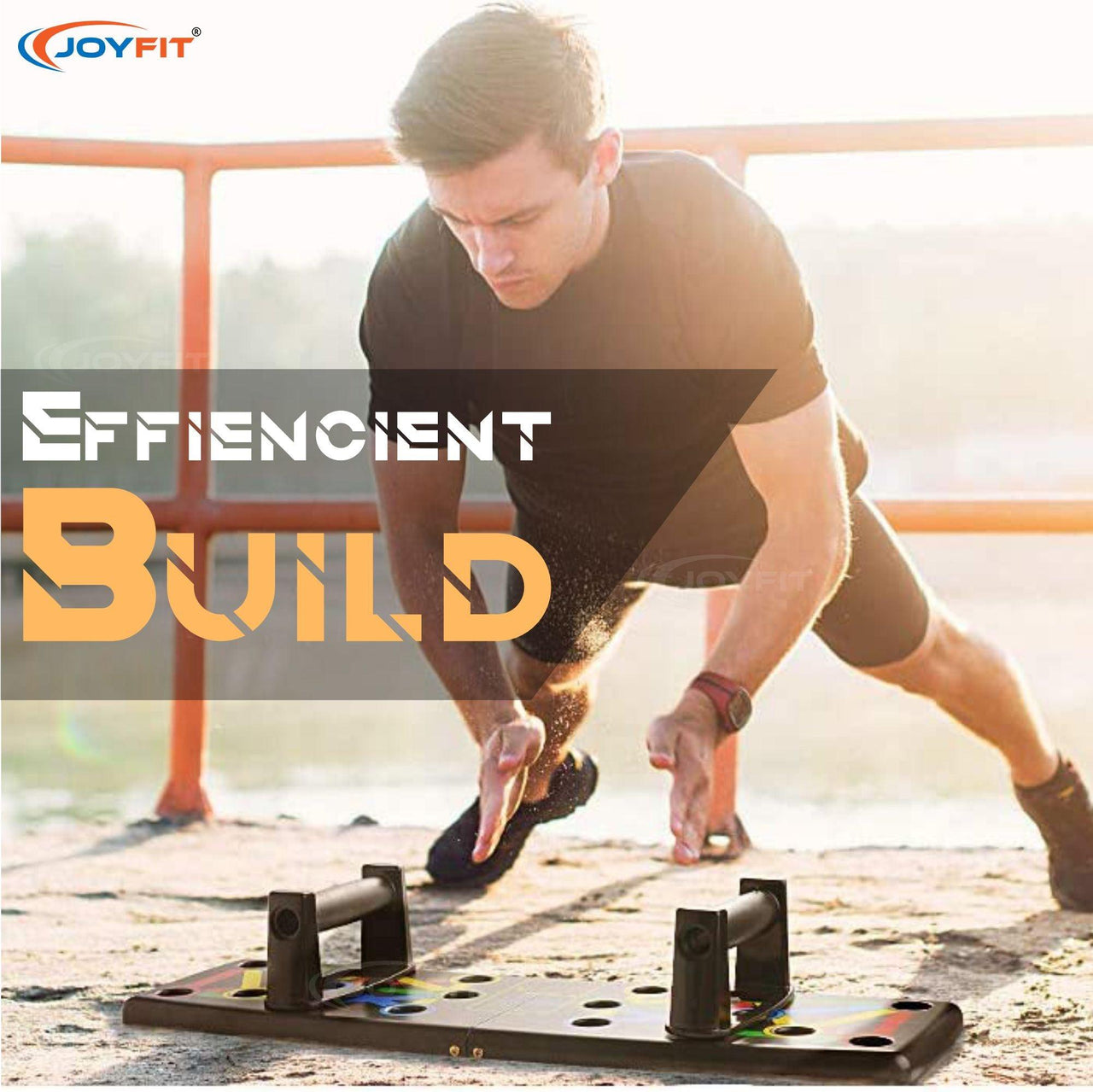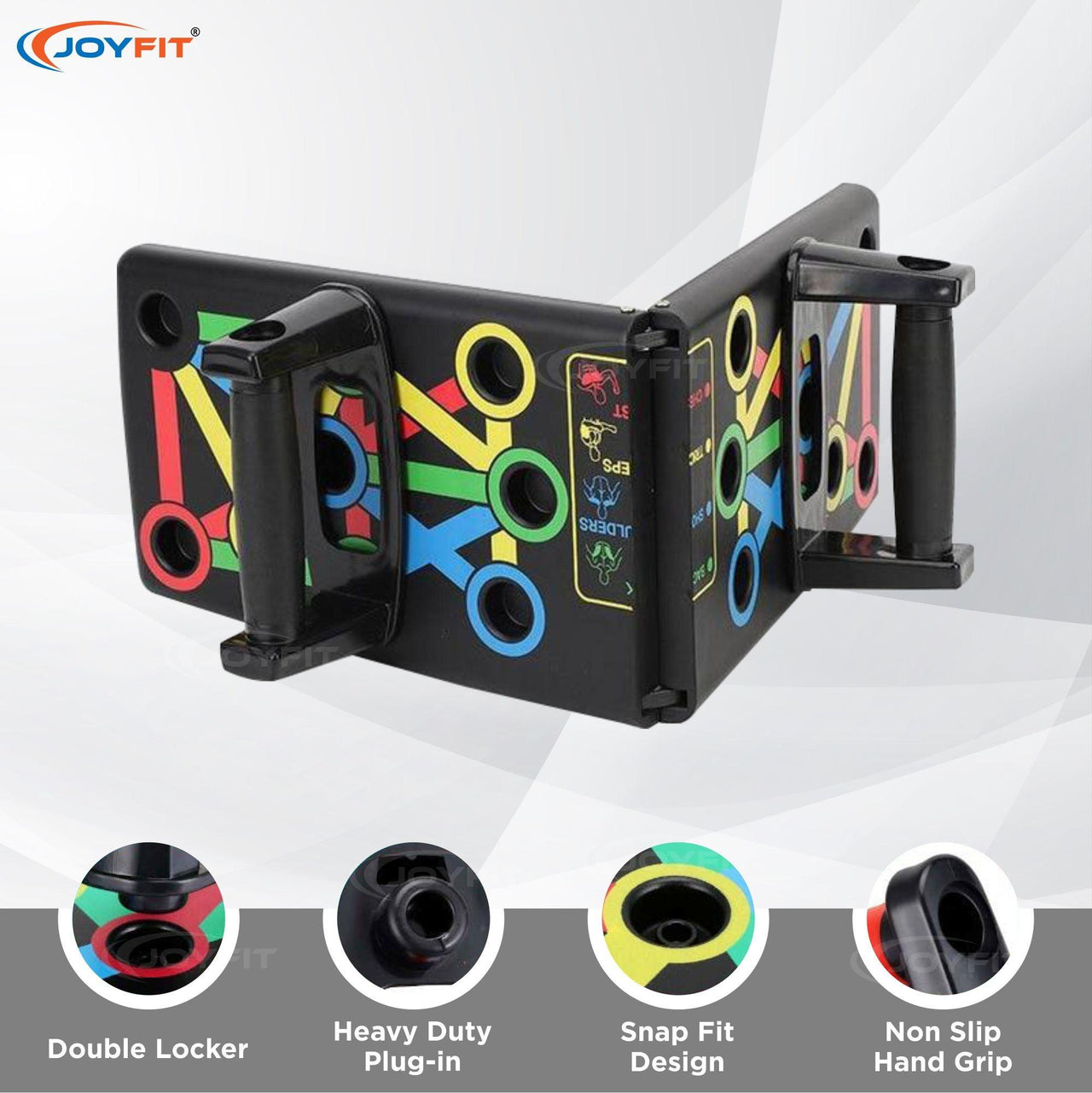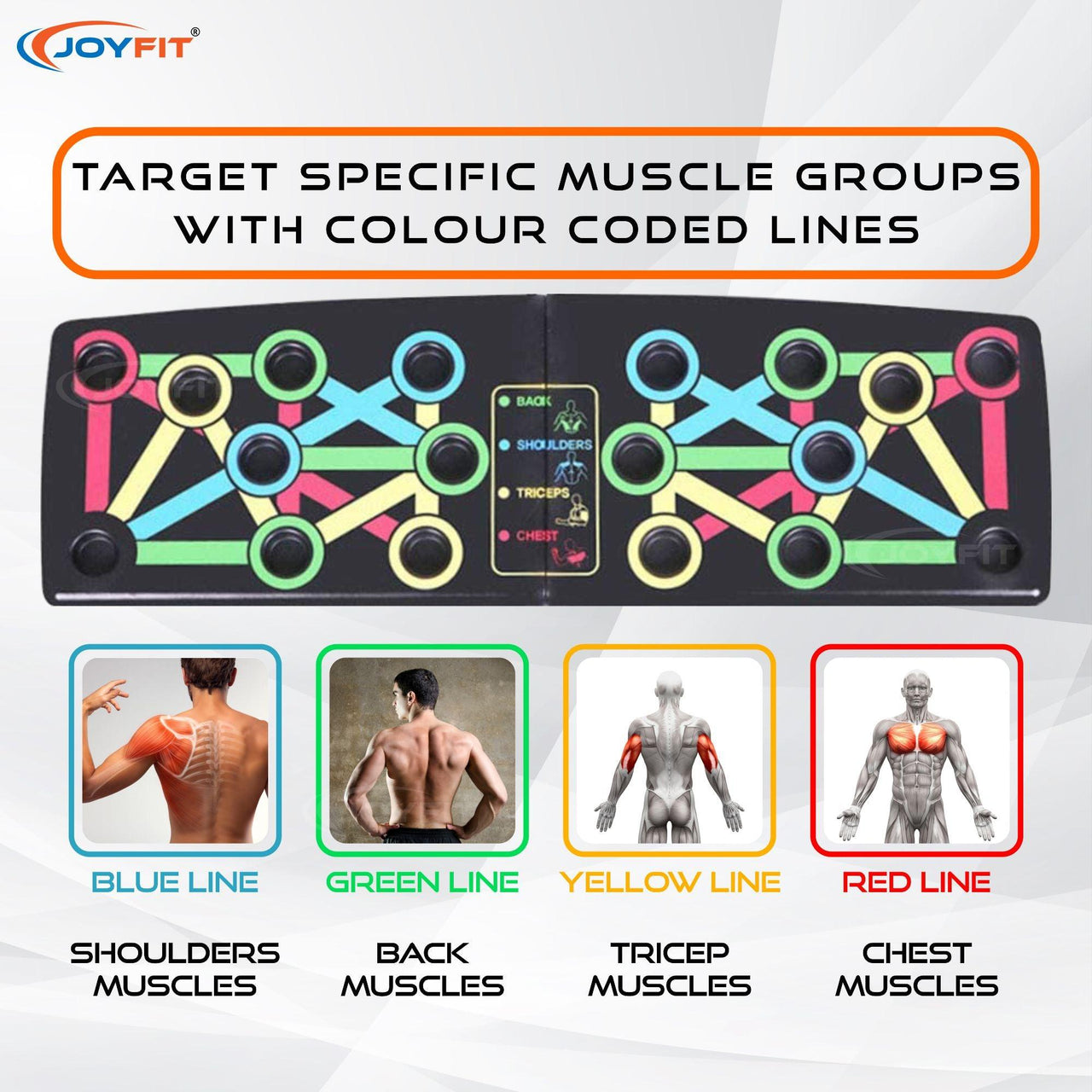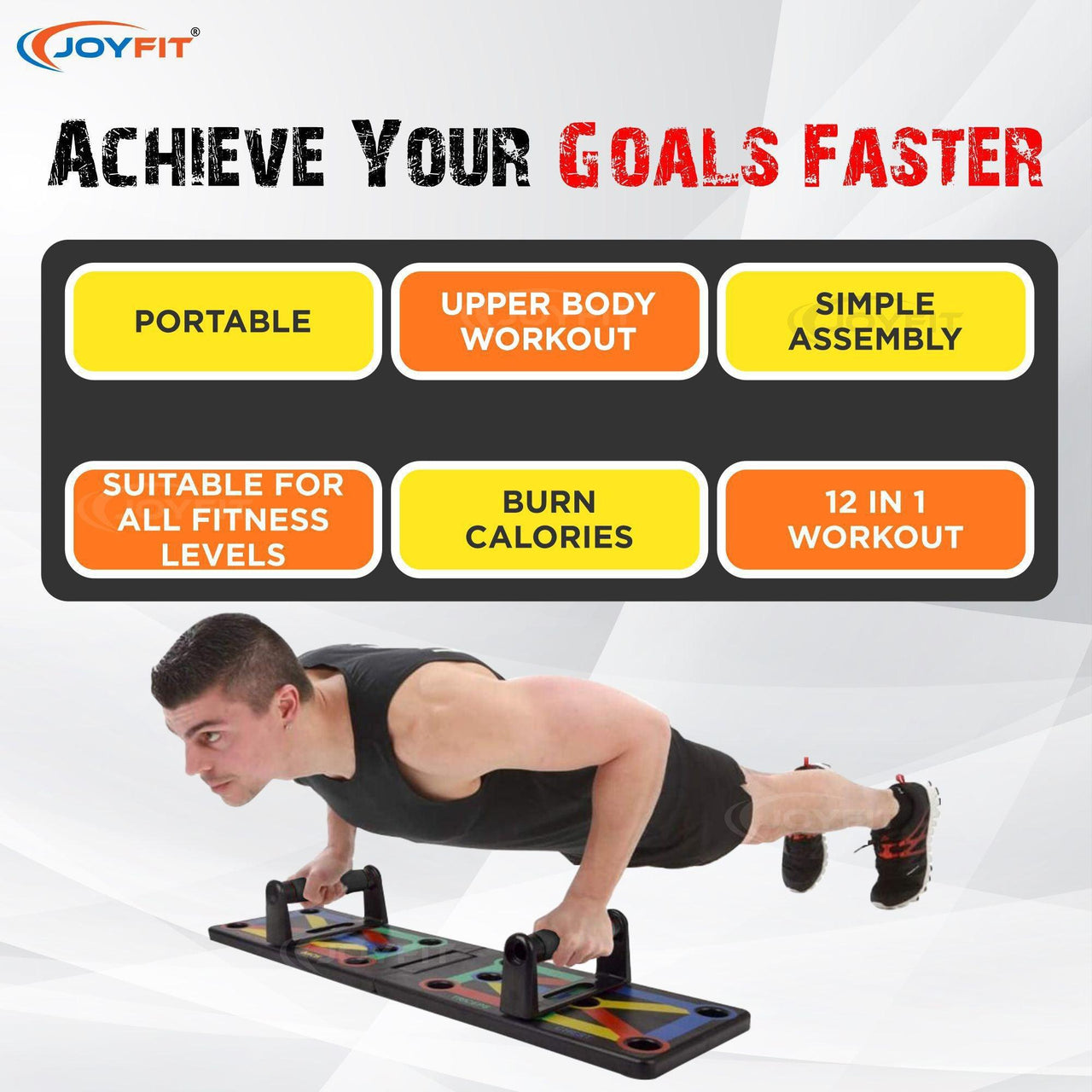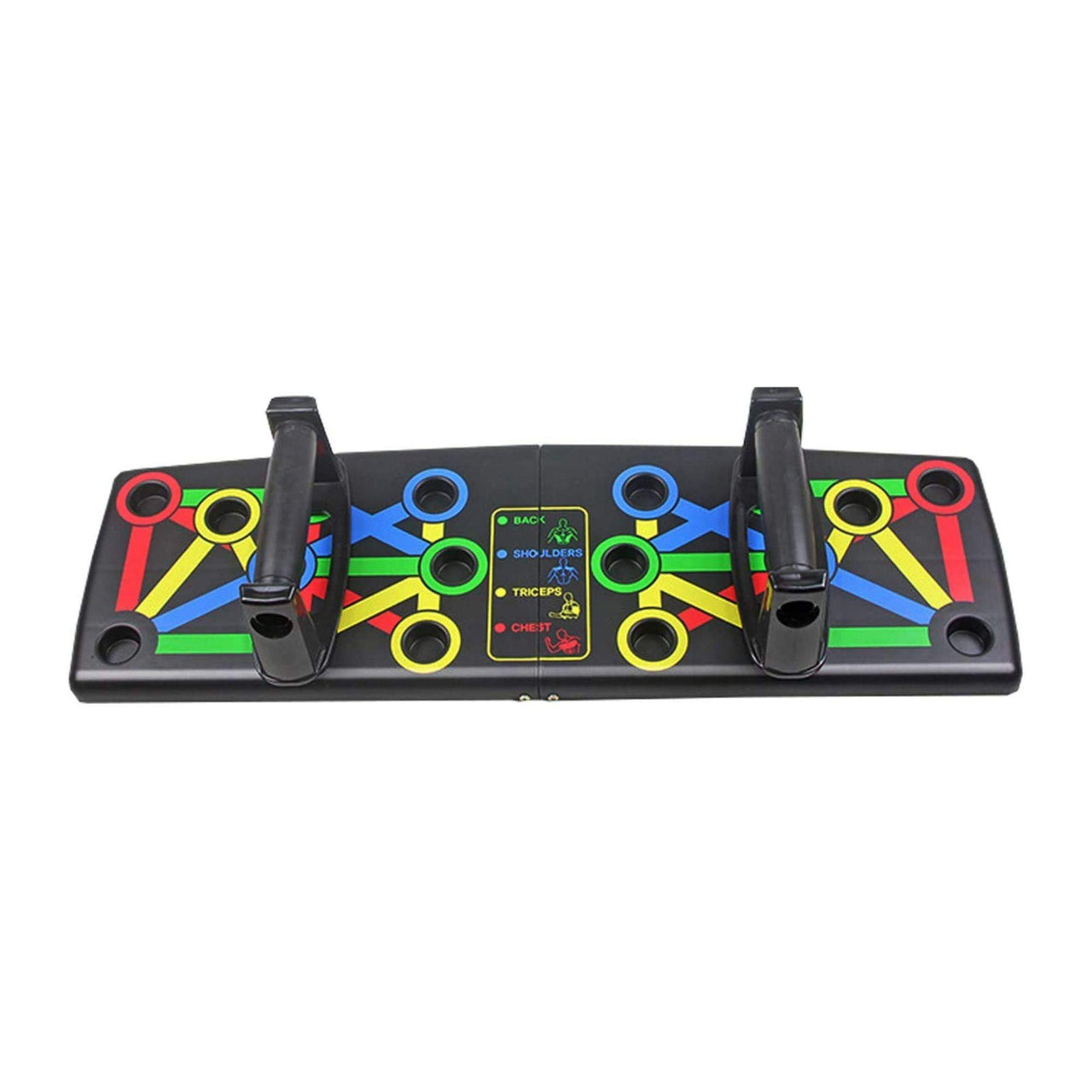 Strengthen Your Upper Body & Build Your Muscles Like a Pro From the Comfort of Your Home with Joyfit's Foldable 14-in-1 Color Coded Push Up Board
Push-ups are by far the most fundamental exercise when it comes to strength training.
They help build muscles and strengthen the upper body for intense workouts.
The Joyfit Push-Up board comes with the best-optimized settings possible to help you train your chest, shoulders, triceps & back in an effective manner.
Once you start working out with this push-up board, you don't need to worry about getting the improper 'push-up posture'.
The board is already designed in such a way that always the right muscles are targeted.
Maintaining the right posture will save you from hurting your body and help you achieve results faster.
Now you can work out like a pro, pump up your muscles, and easily achieve your fitness goal without a gym membership or heavy equipment.
What's More?
If You Order Joyfit 14-in-1 Push-Up Board Today, You'll Get a Bonus 14 Days 14 Push-Ups Guide for FREE.
The guide shows you 14 different ways of push-ups you can perform to get the maximum benefit from this exercise type in less time.
All you need to do is follow 1 Push-Up type a day & repeat the cycle once you complete all 14 types in 14 days.
This guide will take your workout to the next level.
(The guide will be delivered to your email within 24 hours of the purchase of the push-up board.)
Why Will You Love This Push-Up Board?
The Joyfit push-up board and the pushup handles are made with premium ABS plastic which provides strength, good grip, and durability to the equipment. The non-skid base of the push-up rack helps keep the board in place while working out. The non-slip ABS handles provide and make your workout routine more stable and easier.
Premium Compact Foldable Design
The ergonomically constructed Joyfit Pushup rack is easy to assemble and use. Our Push-up Rack comes with two heavy-duty handles that conveniently attach with the given slots for your workout. They are easy to detach and store as well. The foldable construct of the push-up racks makes it highly compact equipment for workouts is ideal for both home and gym workouts.
14-in-1 Color-Coded Exercise
The Joyfit Push-up boards come with a multifunctional system, wherein you can perform your push-ups in 14 different directions. You can fix the handles along the color-coded lines to hit different muscles groups effectively. Push-Ups along the green lines help with back muscles. Along the blue lines, they help the shoulders. Push-ups along the yellow line direction help with Triceps and the Red lines help build chest muscles. 
 Red Line: Chest Muscles 
 Yellow Line: Triceps Muscles
 Blue Line: Shoulder Muscles
 Green Line: Back Muscles
High-Grade Non-Slip Material
Our Push up Boards and handles are made with premium ABS Plastic which is highly durable and can bear your body weight easily. The non-skid base of the board and the patterned handles keep the board stable while doing push-ups.
Our Pushup Racks have a very simple yet effective design and are built to give a hassle-free experience. You just have to unfold the board, fix the handle in the right slots, and start working out. The ease of use makes them suitable for usage by both men and women.
The Joyfit Push-up board provides a complete workout for your upper body. Using the Multi-Function Joyfit Push-up board gives you a proper body alignment that can effectively exercise the muscles of the shoulders, arms, back, abdomen, and chest. Our heavy-duty push-up board allows you to add multiple variations to your push-ups and accurately engages different upper body muscles for improved strength and definition.
Package Contains:
1 Pushup Board
7 Rubber Grips
1 Pair Handles 
Take The First Step of Transforming Your Body.
BUY YOUR PUSH-UP BOARD NOW!