Adjustable Mini Stepper with Display Monitor
Rs. 4,999.00
Rs. 6,000.00
-17% OFF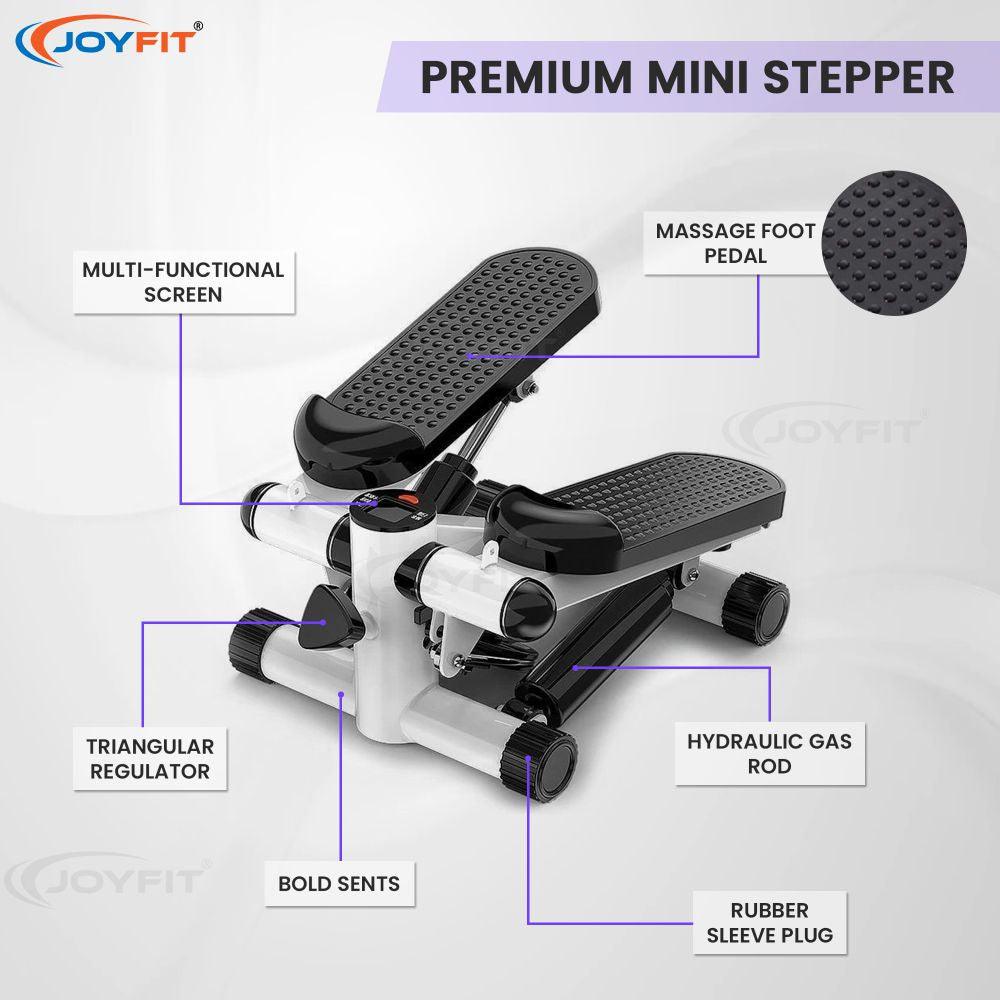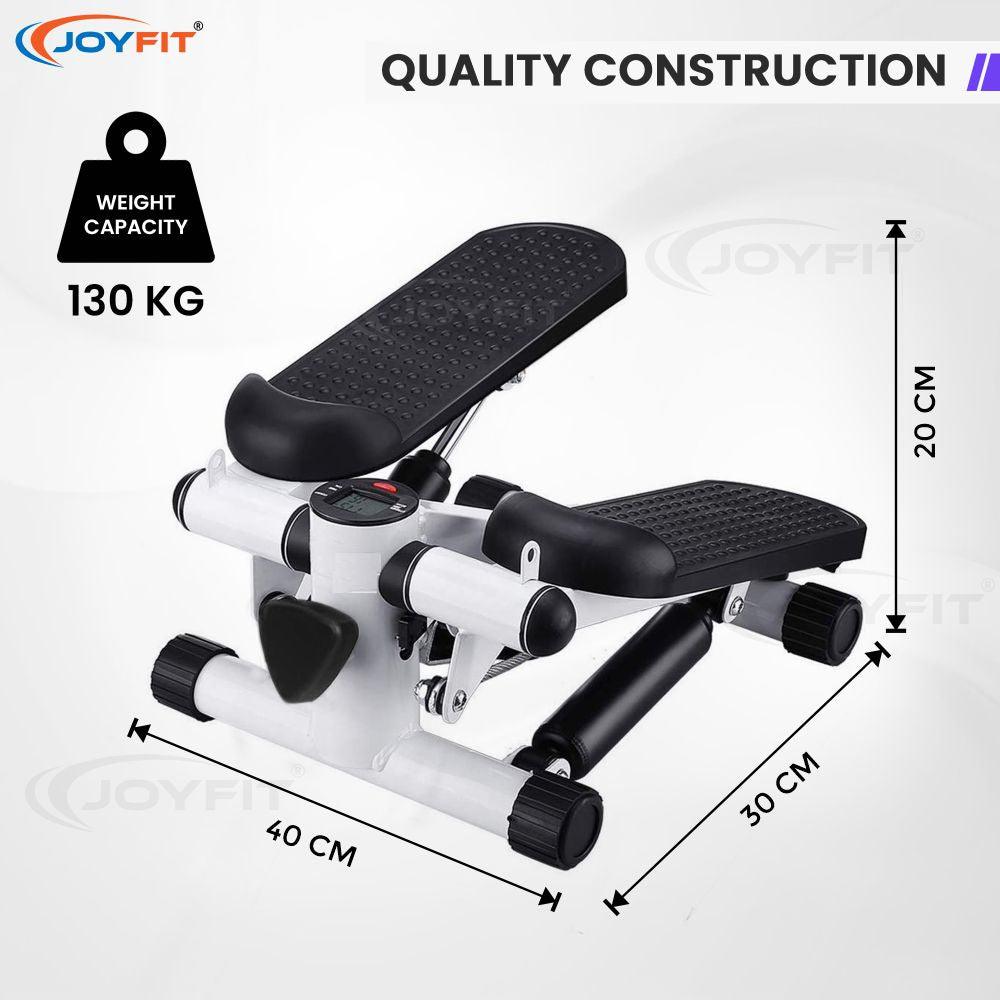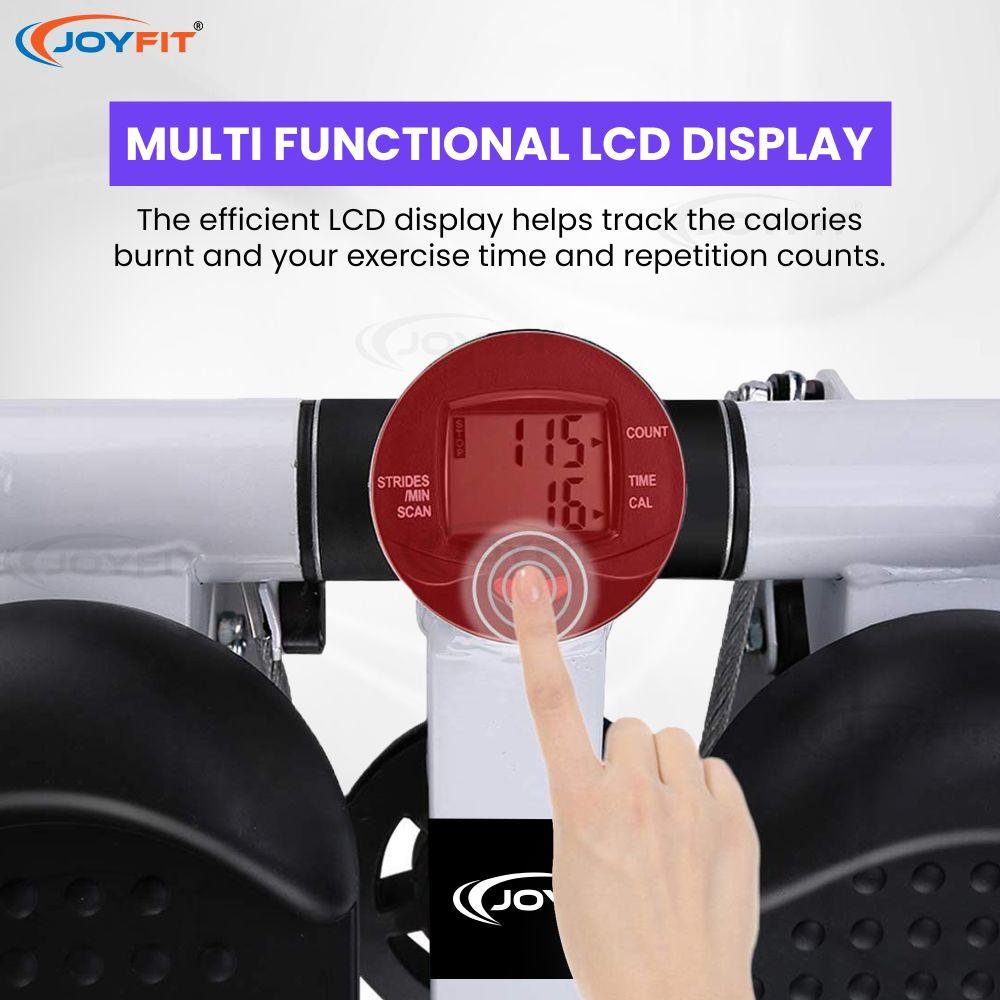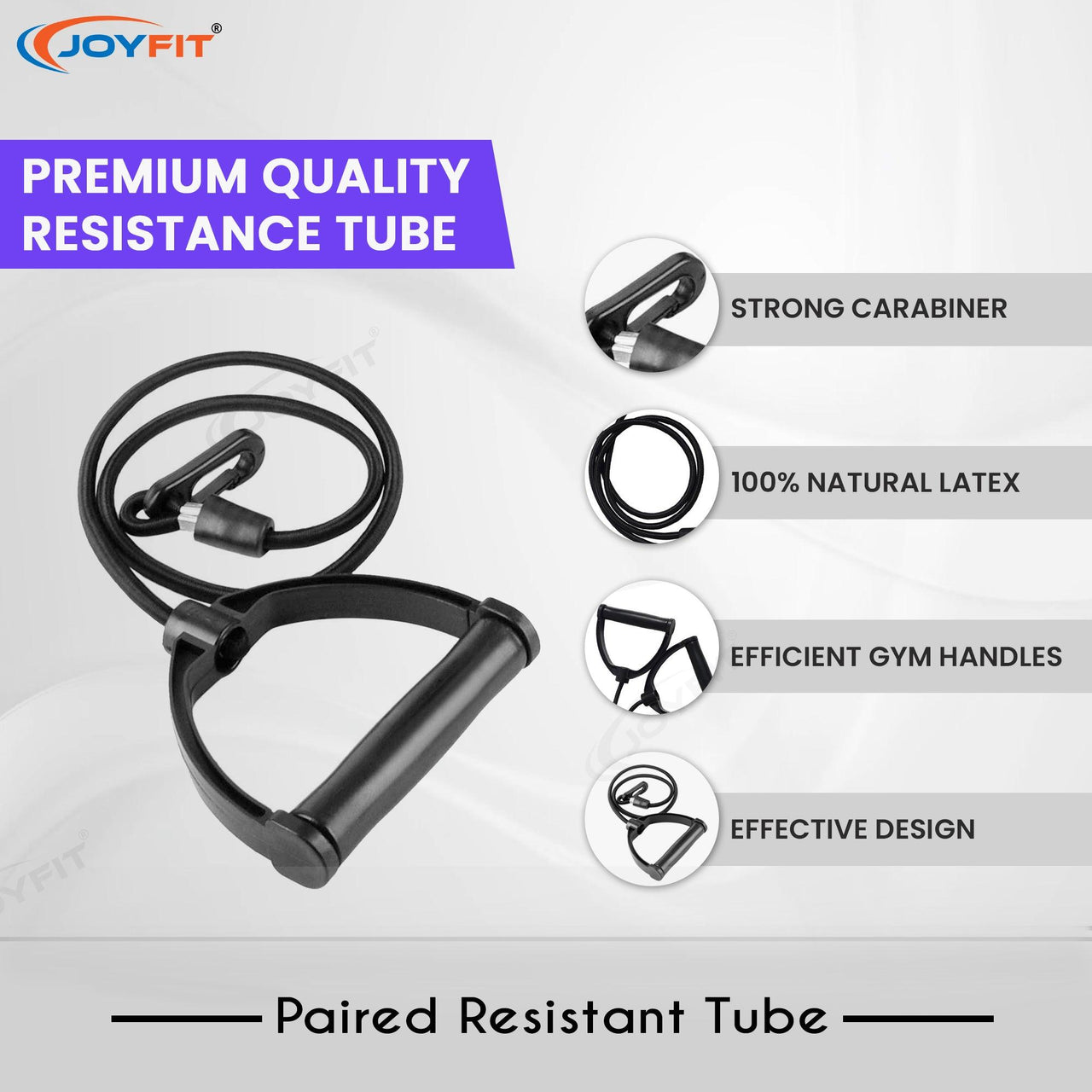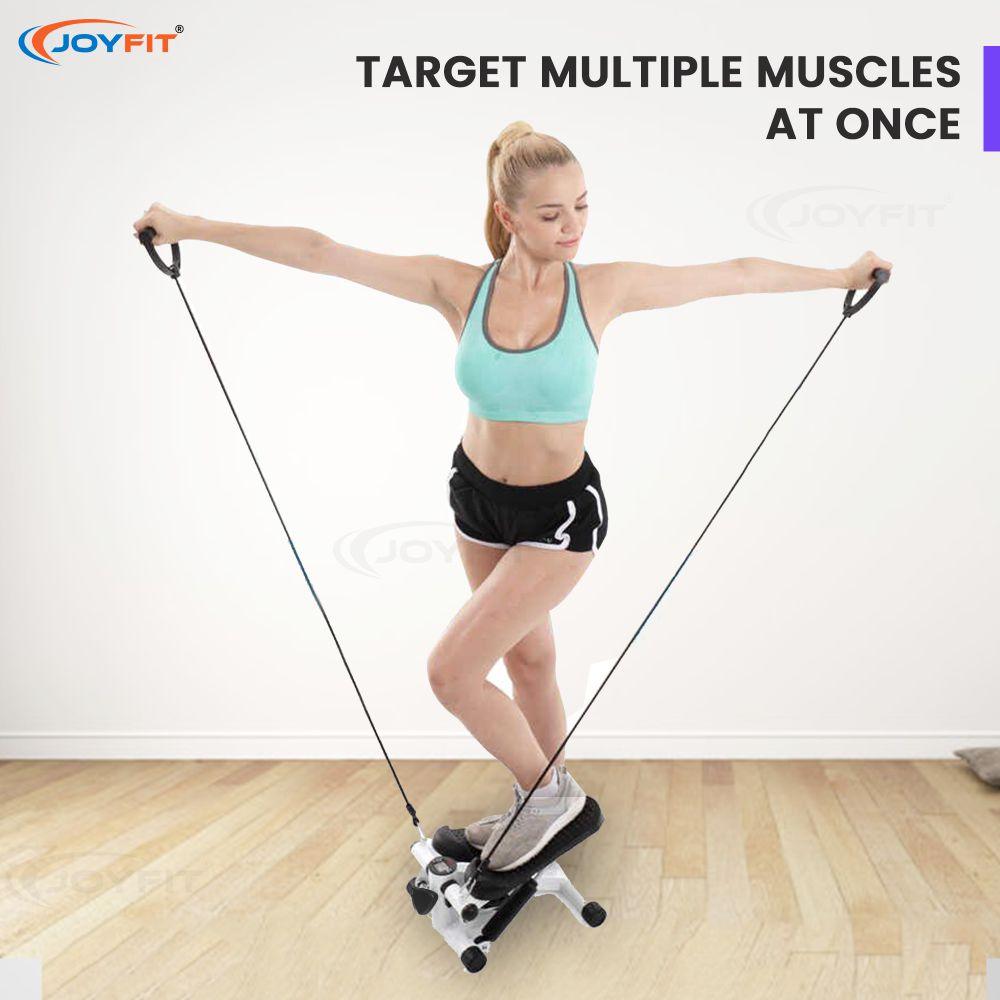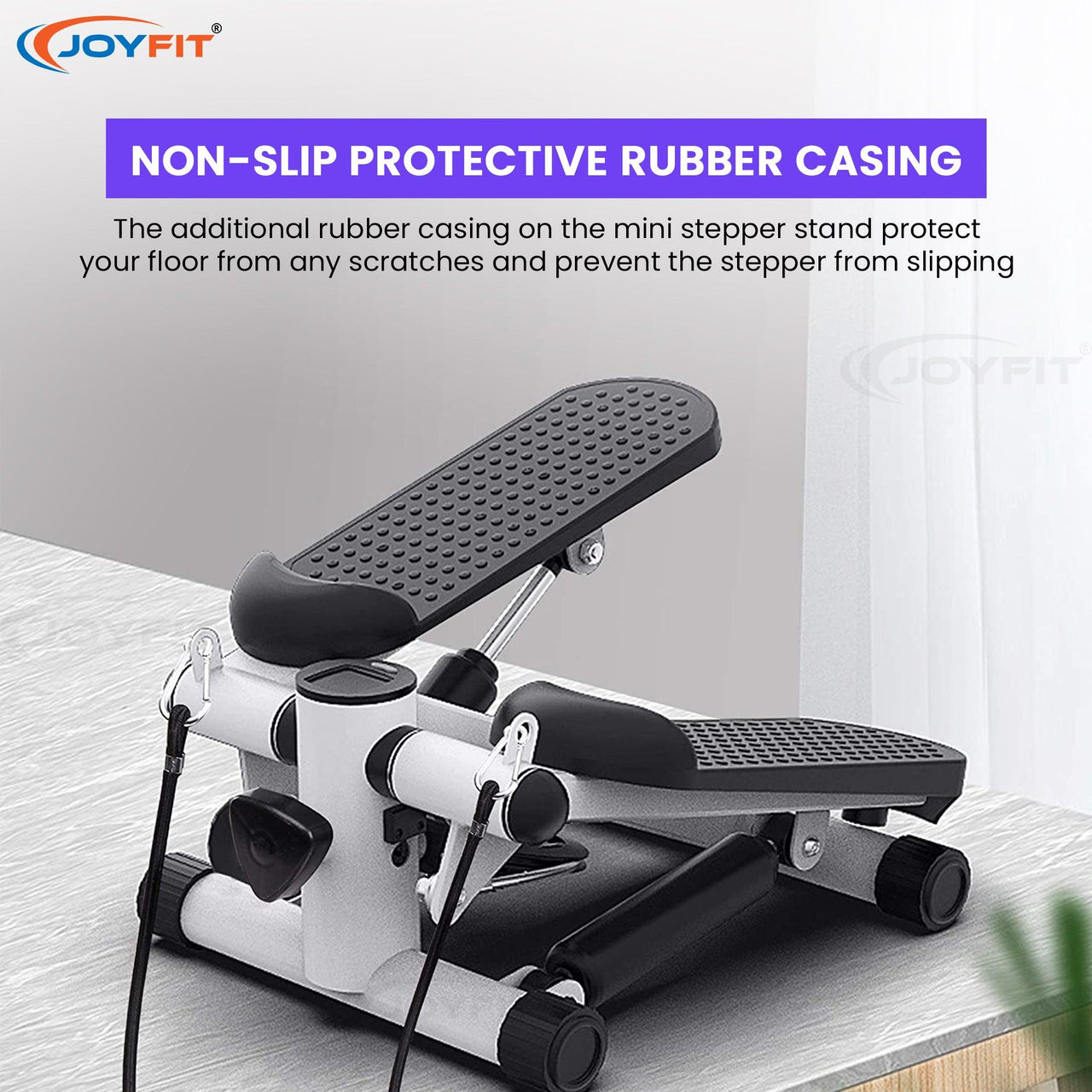 Adjustable Mini Stepper with Display Monitor, Resistance Bands for Cardio, and Home/Gym Fitness Workouts
The Joyfit Mini Stepper with Resistance Bands is a small and portable piece of fitness equipment that is great for a cardio workout, lower body workouts, and to lose weight. It works on the Hydraulic Drive mechanism, which provides smooth stepping movement and ensures even pedal resistance during exercise. Mini Stepper also comes with the detachable Resistance Bands, they target upper body muscles and shape your arms while you step. The small size of our Mini Stepper is ultra-practical for sculpting your figure by doing workouts at the comfort of your home. You can place the machine at your home, office, or anywhere you wish to, for a quick workout session. 
Features
Premium Grade Material - Joyfit Mini Stepper is made of Heavy Duty steel which enhances the overall durability of the equipment and foot pedals are made of

ABS material

with anti-slip embossment that ensures safe grip during vigorous workout sessions. Its load capacity is 130 Kgs. 
Height Adjustment Knob - You can adjust the resistance by adjusting the knob.

The tighter you turn the knob, the greater the workout resistance of the mini stepper.

The varying resistance options of the mini stepper can ensure you have a rigorous and focused exercise. 
Digital Monitor - The electronic LCD display monitor present in Joyfit Mini-Stepper helps you to monitor your workout details such as strides, exercise time, and calories burnt and help you to push your limits. 
Removable Resistance Bands Included

Mini Stepper also comes with

the detachable Resistance Bands with foam padded handles for a non-slip grip. Resistance bands target upper body muscles and shape your arms while you step. 


Varieties of Workouts Using Mini-Steppers and detachable Resistance Bands you can perform various workouts such as Alternating Curls with Step, Forward Punches with Step, Bicep Curls, Upright Rows, Tricep Kickbacks, and many more. 
PACKAGE CONSISTS OF: 1-Mini-Stepper, 2-Detachable Resistance Bands, and 1-user manual.