Carabiner Clip (Pair)
Rs. 179.00
Rs. 500.00
-65% OFF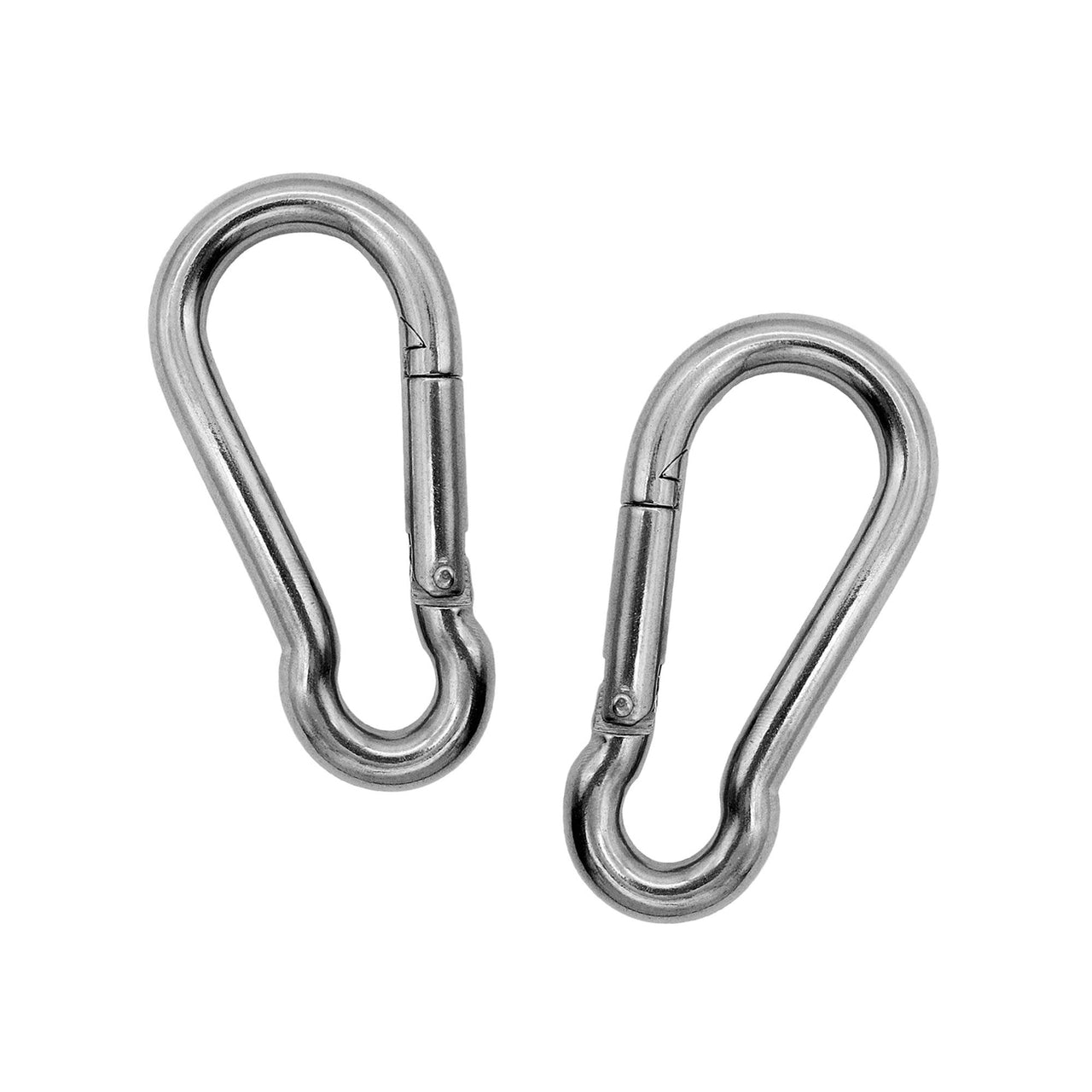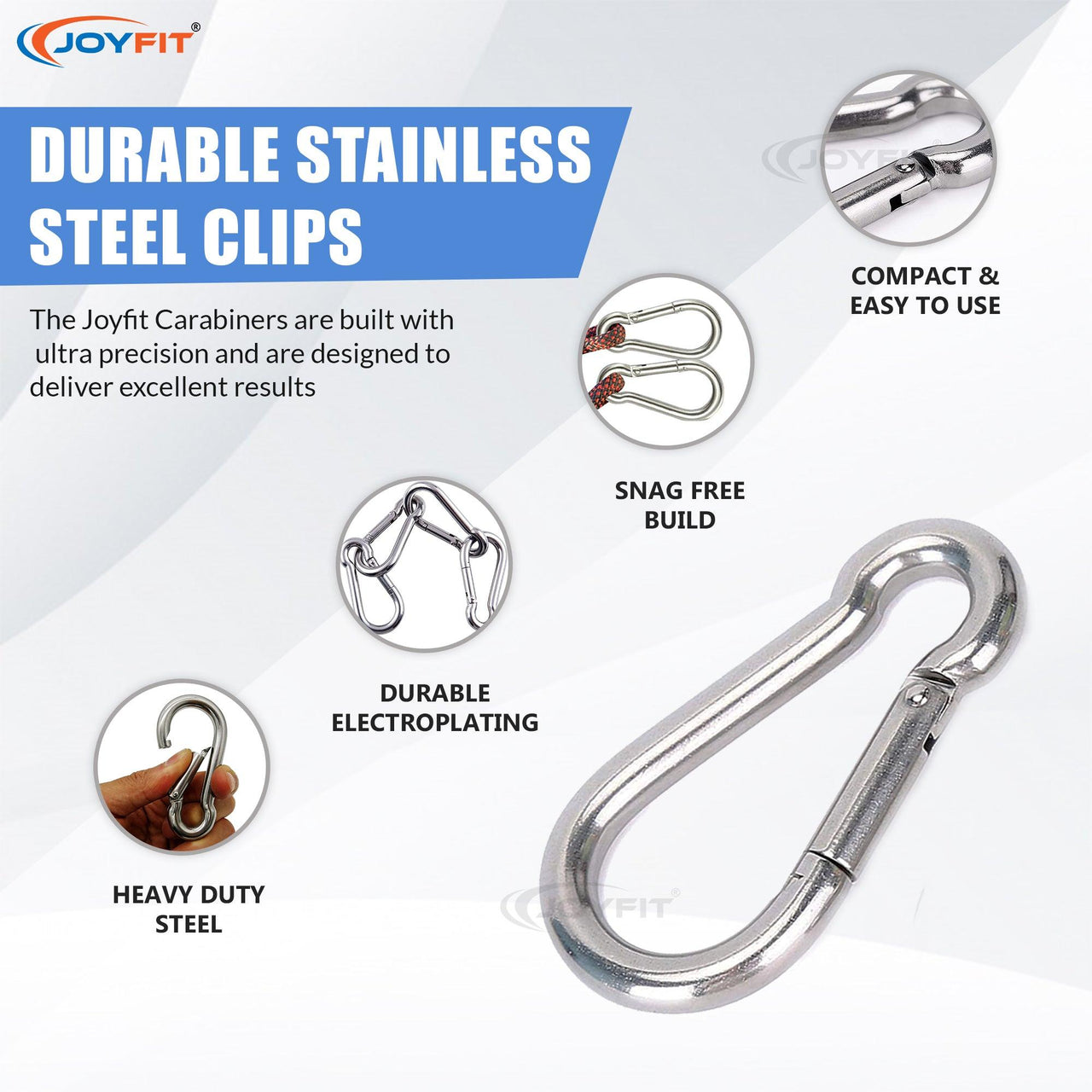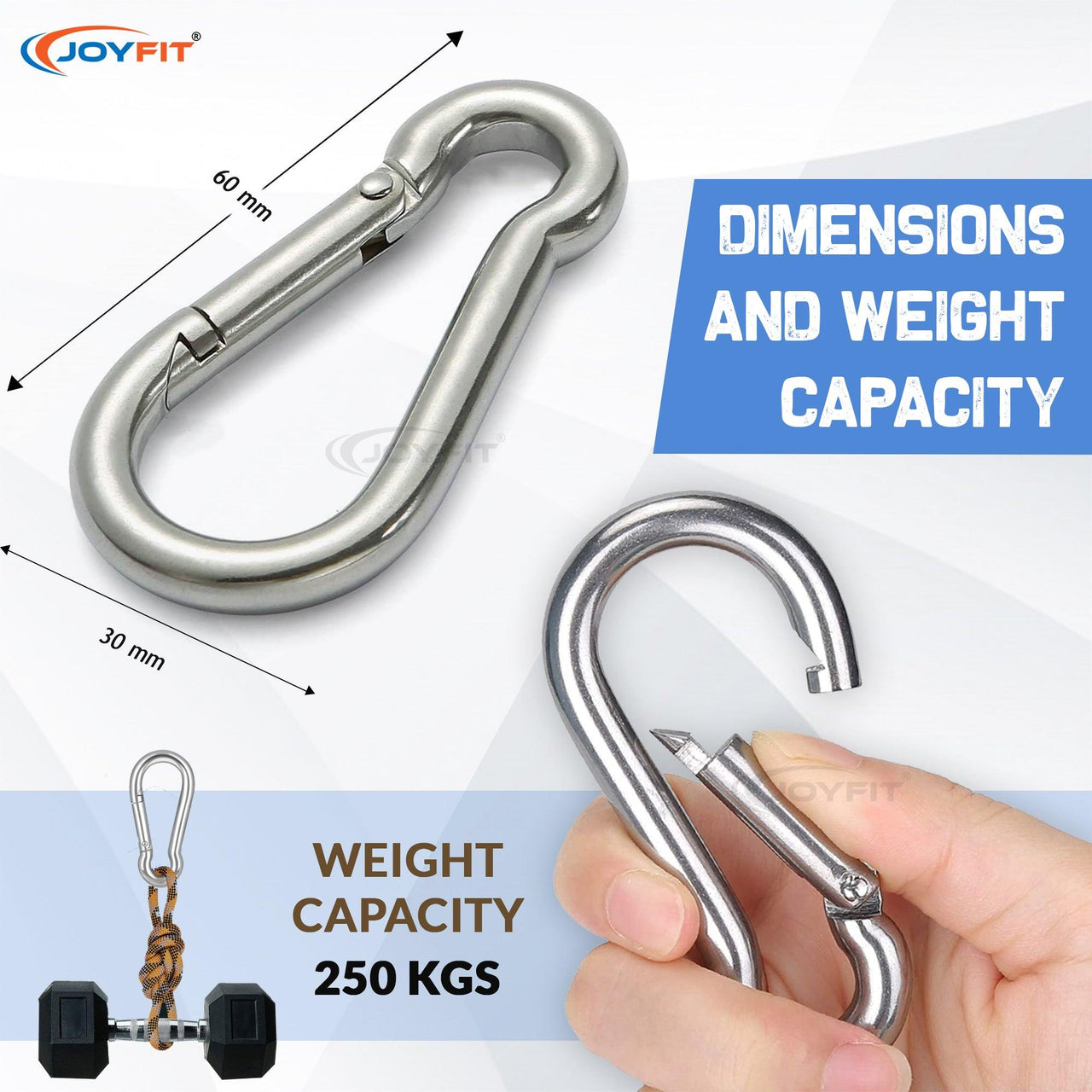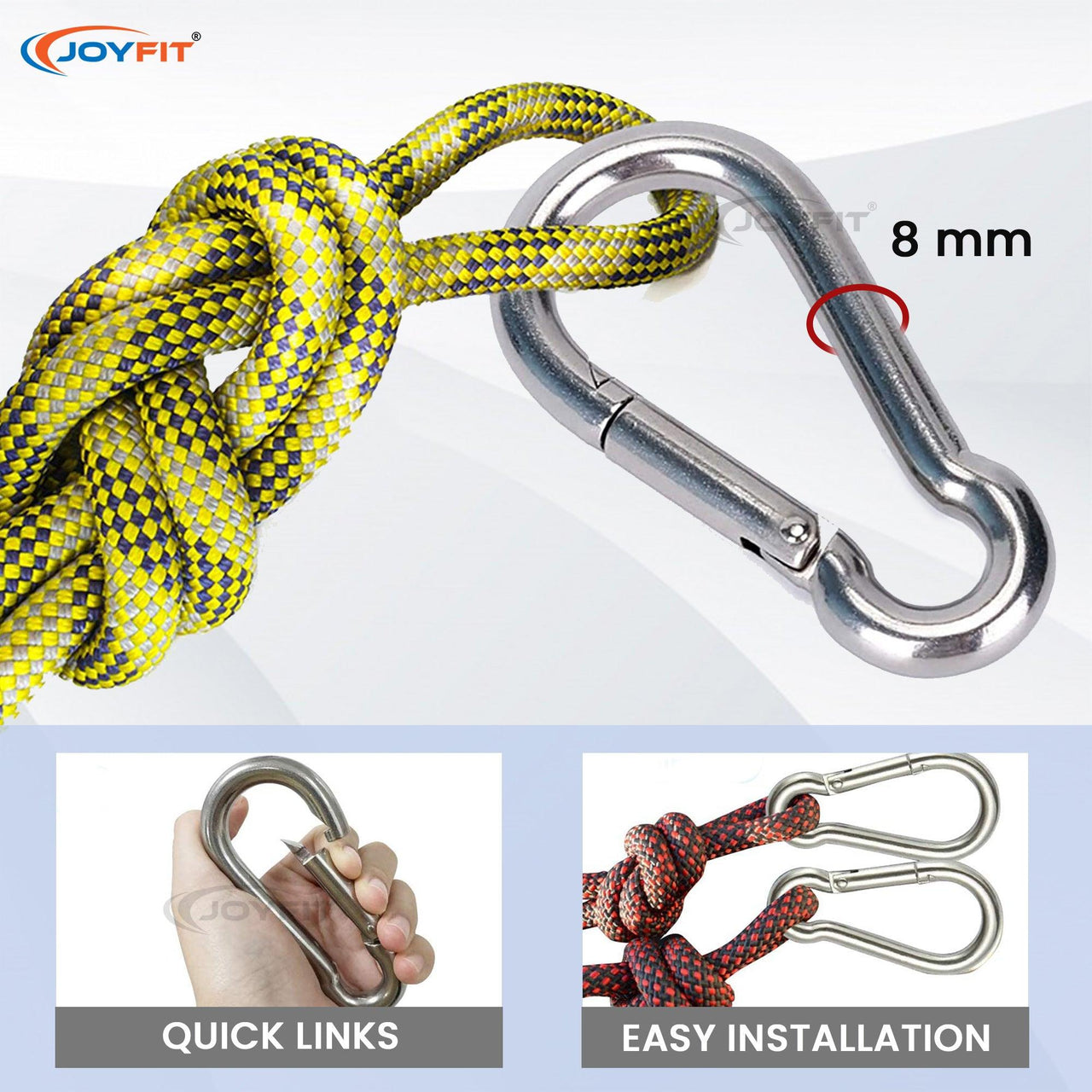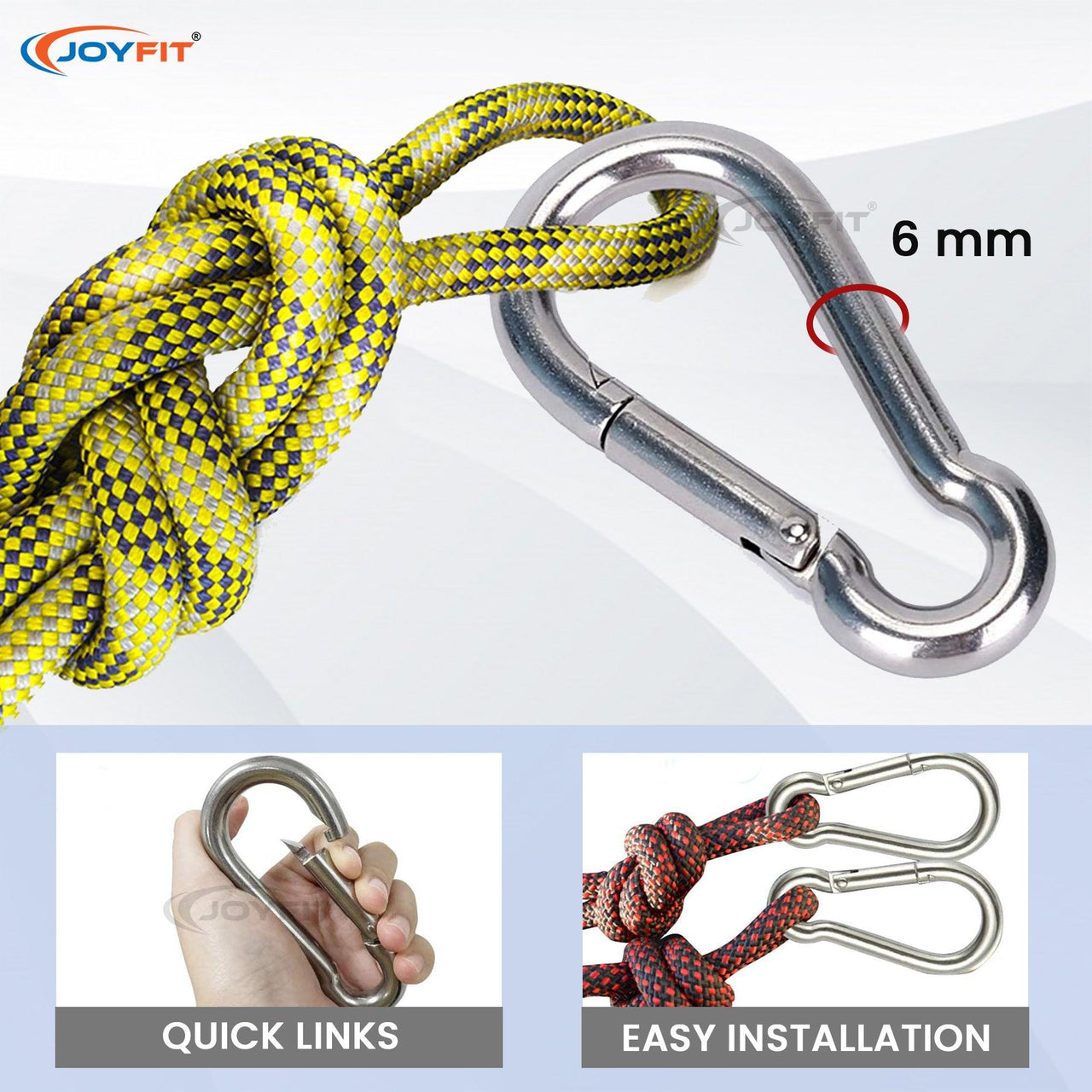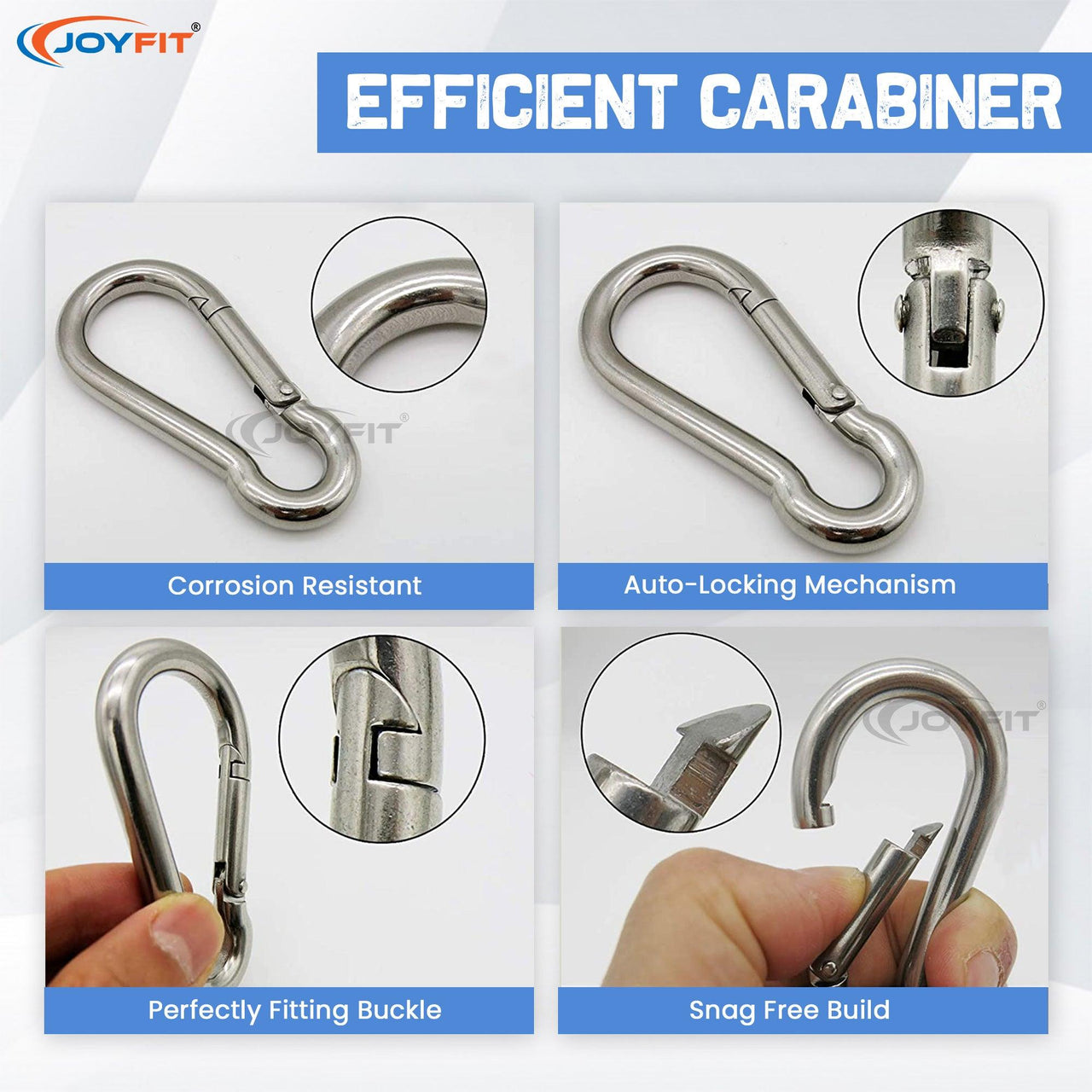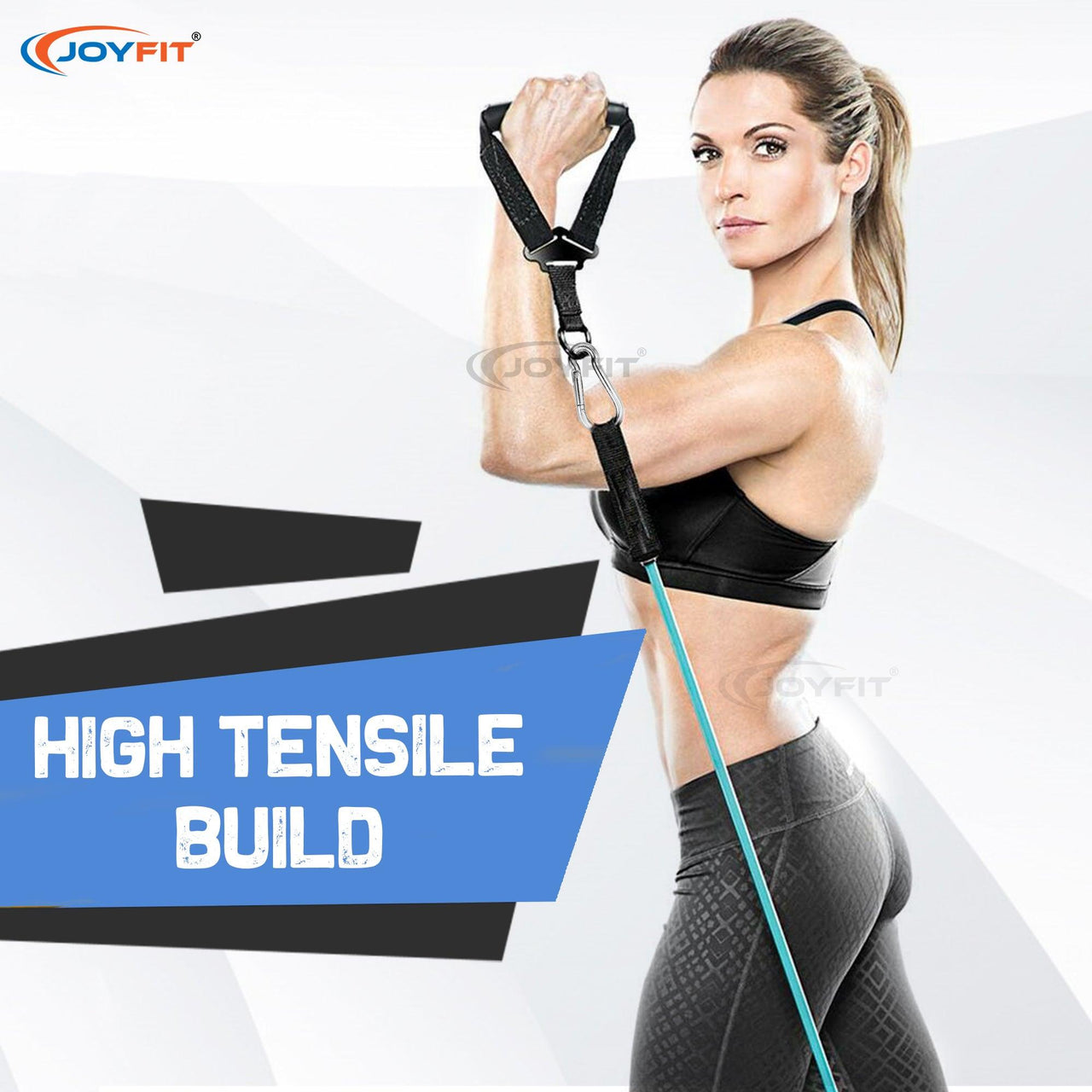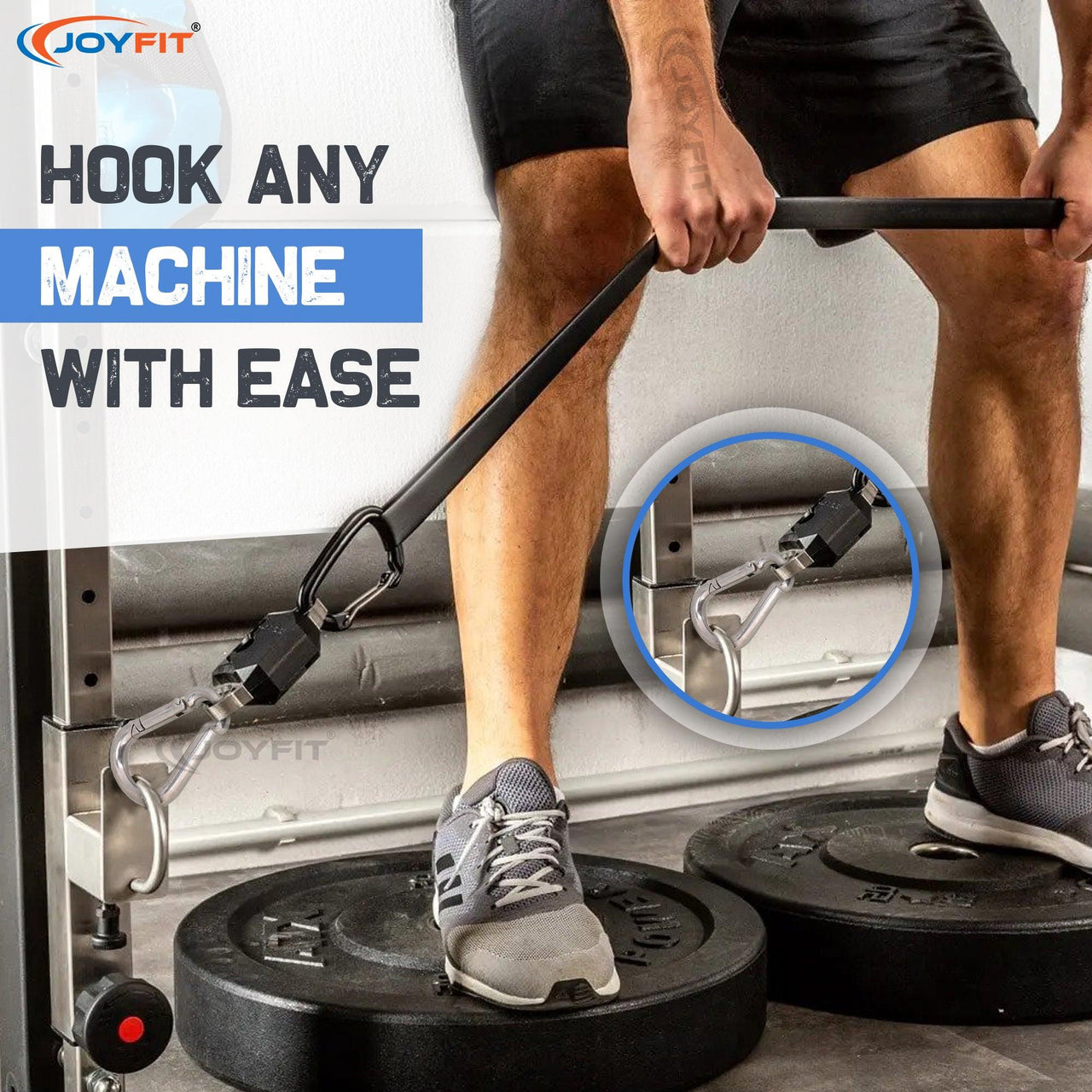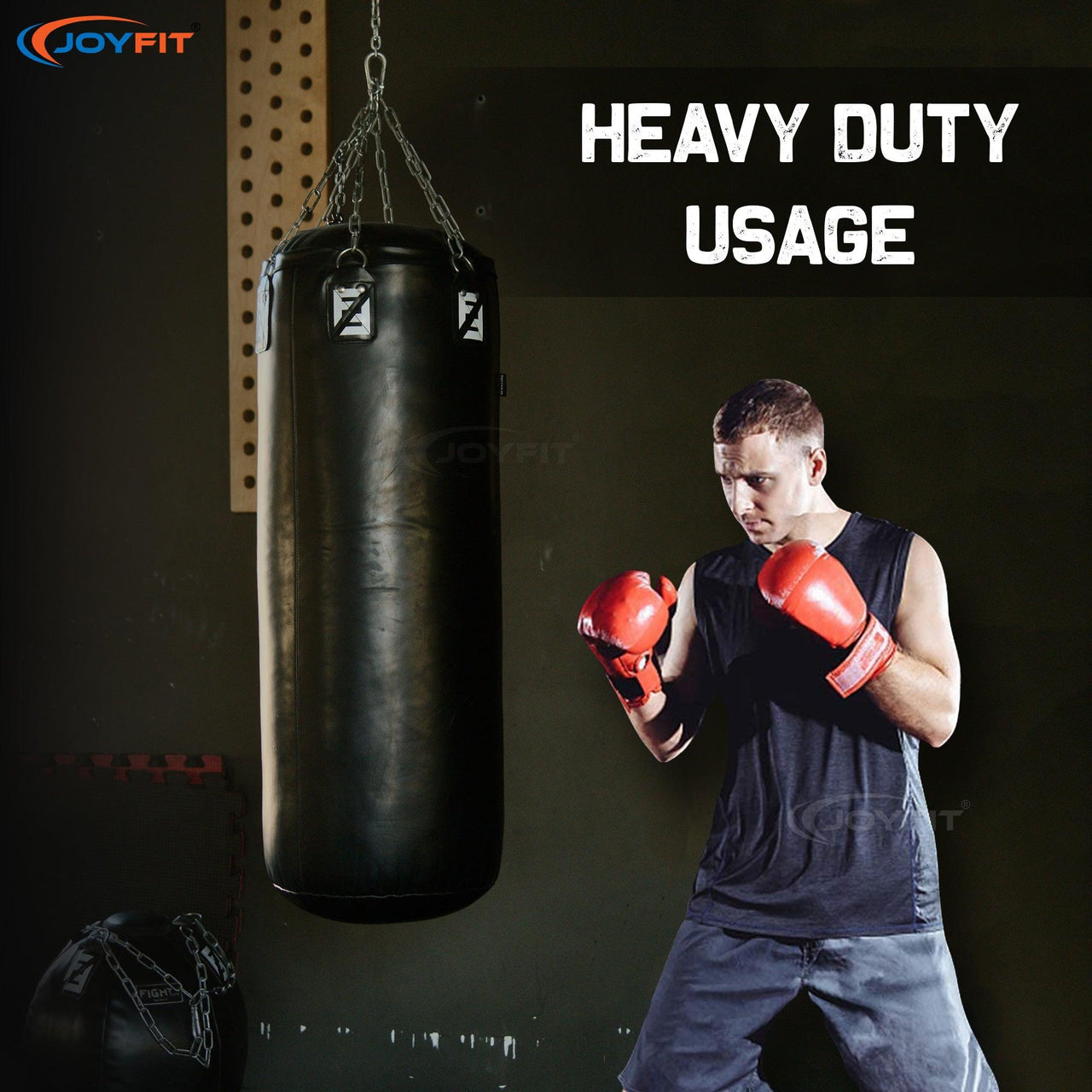 Carabiner Clip Pair For Cable Machines, Resistance Tubes, and Multipurpose Usage
The Joyfit Carabiners are built with ultra-precision steel and are designed to deliver excellent results. The high-quality build of our carabiner clips helps you with everyday use and allows you to attach the gym equipment of your choice and also makes sure that the gates are locked properly and the equipment that you attach with the Joyfit Carabiner does not come out. Carabiner pairs come in two sizes 60 mm and 80 mm and have a weight capacity of up to 250 kgs and 450 kgs respectively. You can use them to attach cable machines, resistance tubes, use them while camping and hiking, etc. Our carabiners are compact and can be used in the gym. 
Features
High Tensile Steel-

The Joyfit Carabiner is built with heavy-duty steel that can withstand heavy weights and hold on to the cable machine or resistance tube even while performing intense exercises. 
Durable Electroplating-

The nickel plating helps keep the carabiner rust-free and durable. The Joyfit carabiner set is weather-resistant and is built to last for a long time. 
Pear-Shaped Design-

The efficient pear-shaped design of the Joyfit Carabiner helps you to attach bulkier and multiple equipments. 
Choose Desired Size & Capacity-

You can pick the carabiner size as per your need and convenience. Our Carabiner set comes in two sizes 60 mm and 80 mm and has a weight capacity of up to 250 kgs and 450 kgs respectively. 
Versatile Usage-

The effectiveness of our carabiner makes it useful for a wide range of applications. You can attach the carabiner with the cable machines and can also be used to stack resistance tubes to get a higher resistance level to perform your exercises efficiently. 
PACKAGE INCLUDES: 1 Pair Carabiner