Long Knee Compression Sleeve With Anti Slip
Rs. 899.00
Rs. 1,500.00
-41% OFF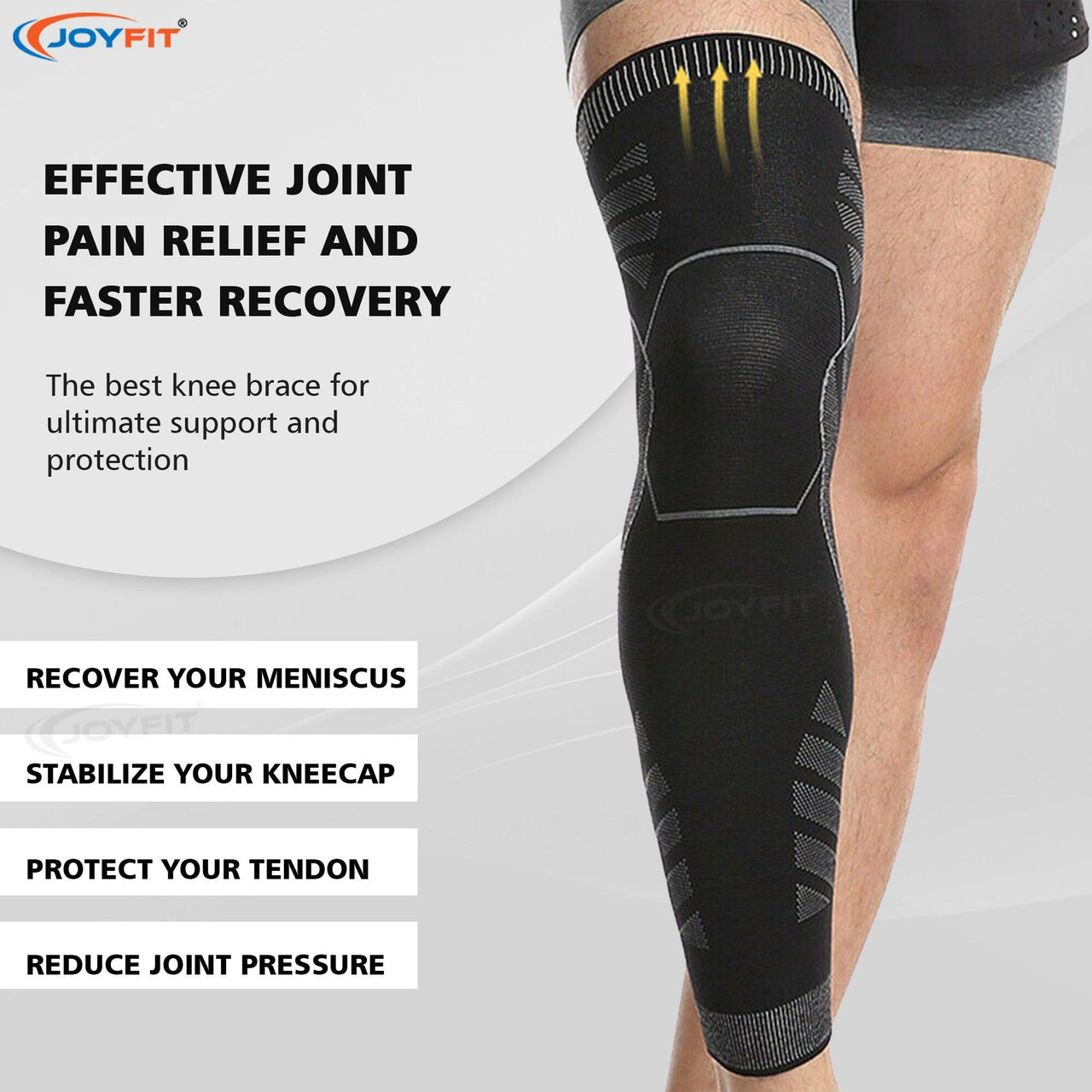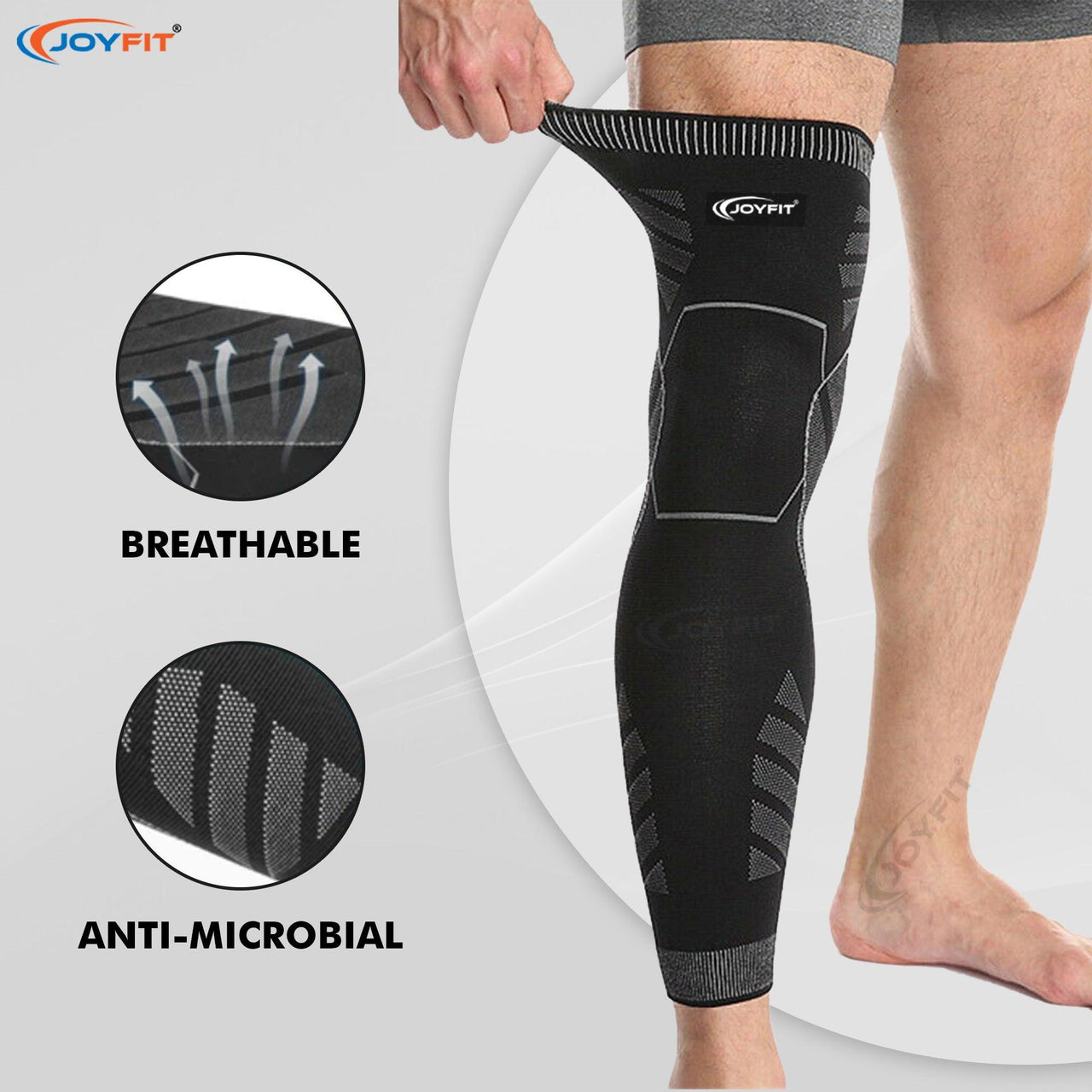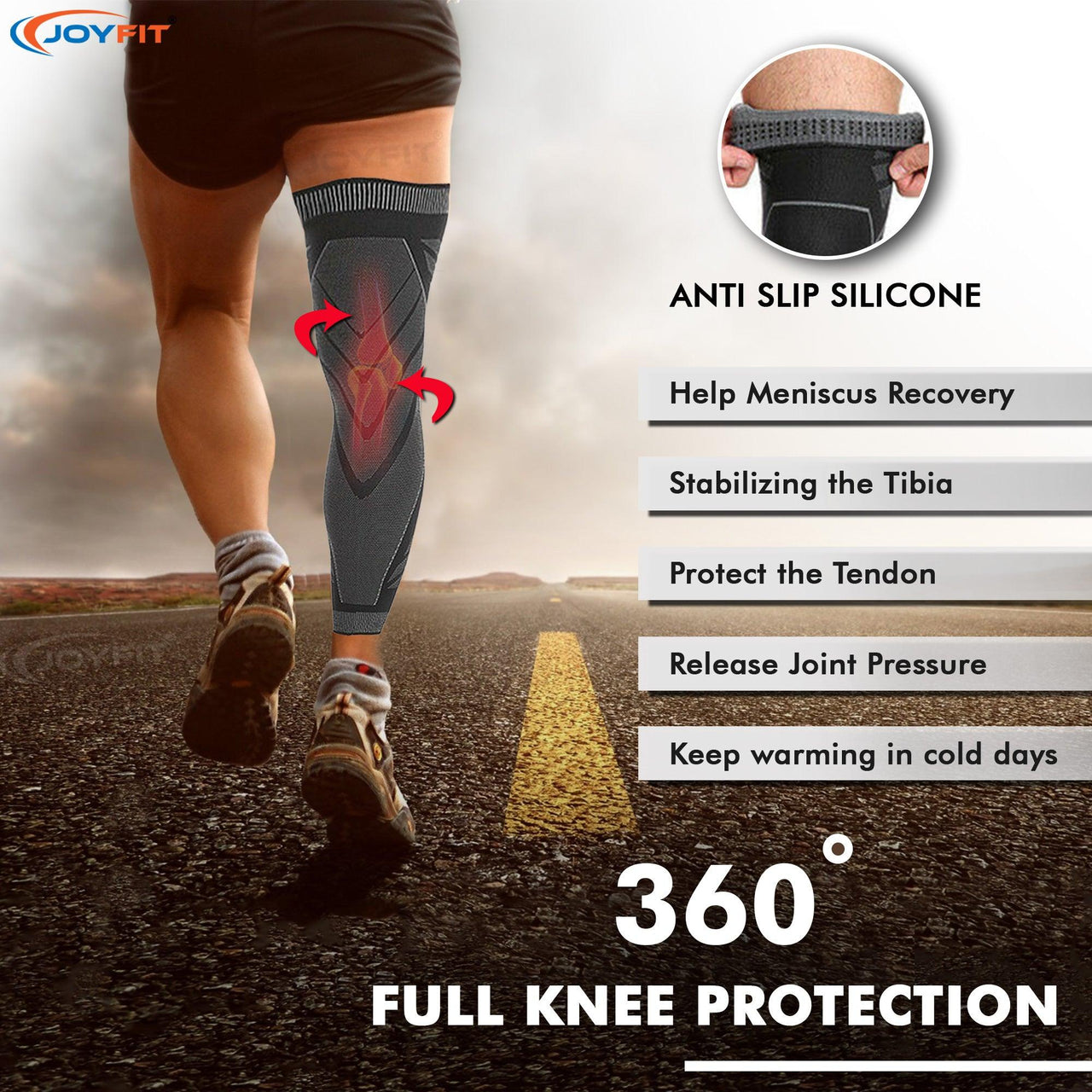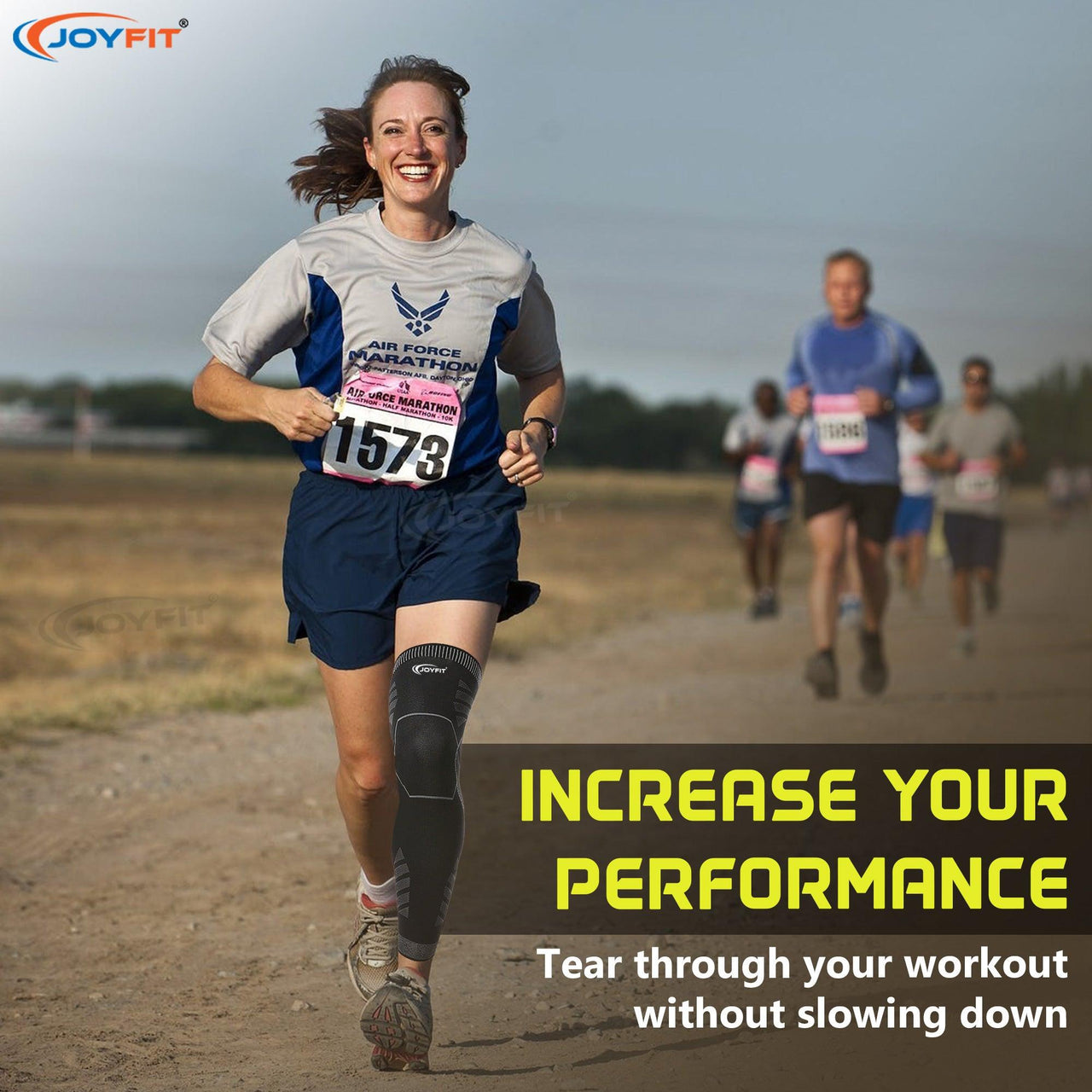 Long Knee Compression Sleeve With Anti Slip Design, Premium Support for Thigh, Knee, and Calves
The Joyfit Calf Compression Sleeves are made of breathable, comfortable, and durable fabric that delivers the perfect compression to your calves.  The Joyfit Calf Compression Sleeve is designed to cover from thigh to ankle and provide efficient compression to the major leg muscles and provide you with the most comfortable support and compression for both your sports performance and your regular day-to-day activities. Our leg sleeves are perfect for home and gym workouts, sports such as running, triathlon, football, basketball, and any other sport that requires intense movement.  This Sleeve helps reduce leg pain and provides the necessary support for remaining active throughout the practice, without worrying about muscle pain and soreness. 
Key Features
Premium Quality Material:
Made with 85% polyester and 15% spandex with lycra, the Joyfit Calf Compression Sleeves are perfect for active usage. Our compression sleeves are stable and strong enough to give your legs extra support and provide premium comfort. The non-slip cuffs in the interior of our calf compression sleeves provide better hold and allow you to exercise without any discomfort. 



Professional Grade Compression:
Though breathable, our compression sleeve provides an efficient compression to help improve blood circulation throughout your leg muscles and enhance your performance in any athletic activity. The anti-slip silicone cuff of the Joyfit Calf Compression Sleeves helps it stay in place even in intense activity. 



Recover Faster from Knee Pain:
With Joyfit Calf Compression Sleeves, you experience much faster pain relief and recovery. The efficient elasticity helps enhance blood circulation, relieve muscle fatigue during running, and reduce stress and pain in the tibia. 



Perfect for all Sports Activities:
The Joyfit Calf Compression Sleeve is a must-have for any leg-intensive exercise. Be it a marathon, jogging, running, Hiking, Basketball, Cycling, Weightlifting, Fitness Training at Gym or Home. The versatility of our calf compression sleeve makes them perfect for use by both men and women. 



Choose your Size for Best Experience:
Our Calf sleeves come in four sizes (XL, L, M, & S) and the measurement and size details are provided in the size chart in the images. Pick your favorite one from the lot and start using it.
PACKAGE CONTAINS: 1 Pair Calf Compression Sleeves