Indoor Pull Up Bar for Doorways with Sturdy Lock System
Rs. 1,599.00
Rs. 3,000.00
-47% OFF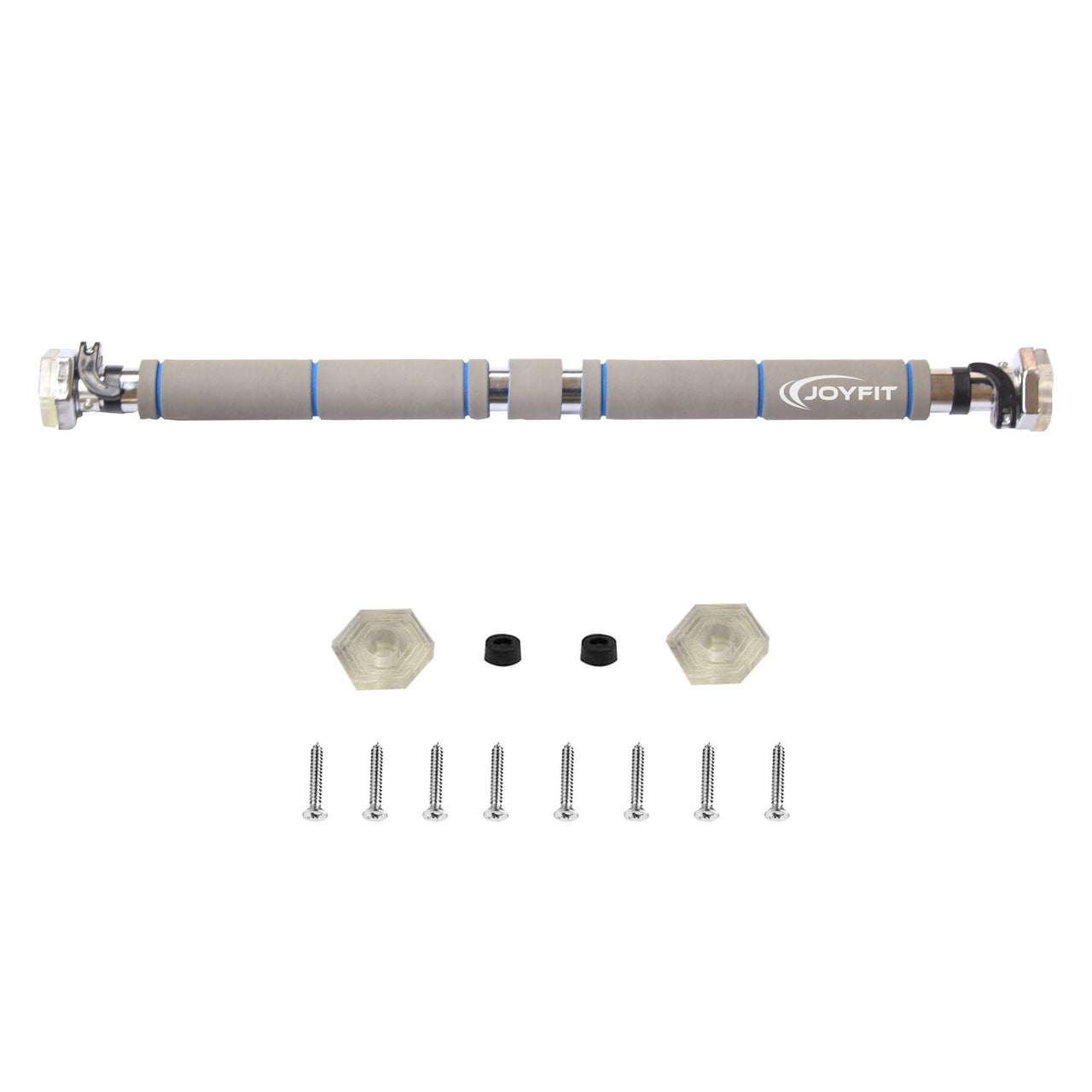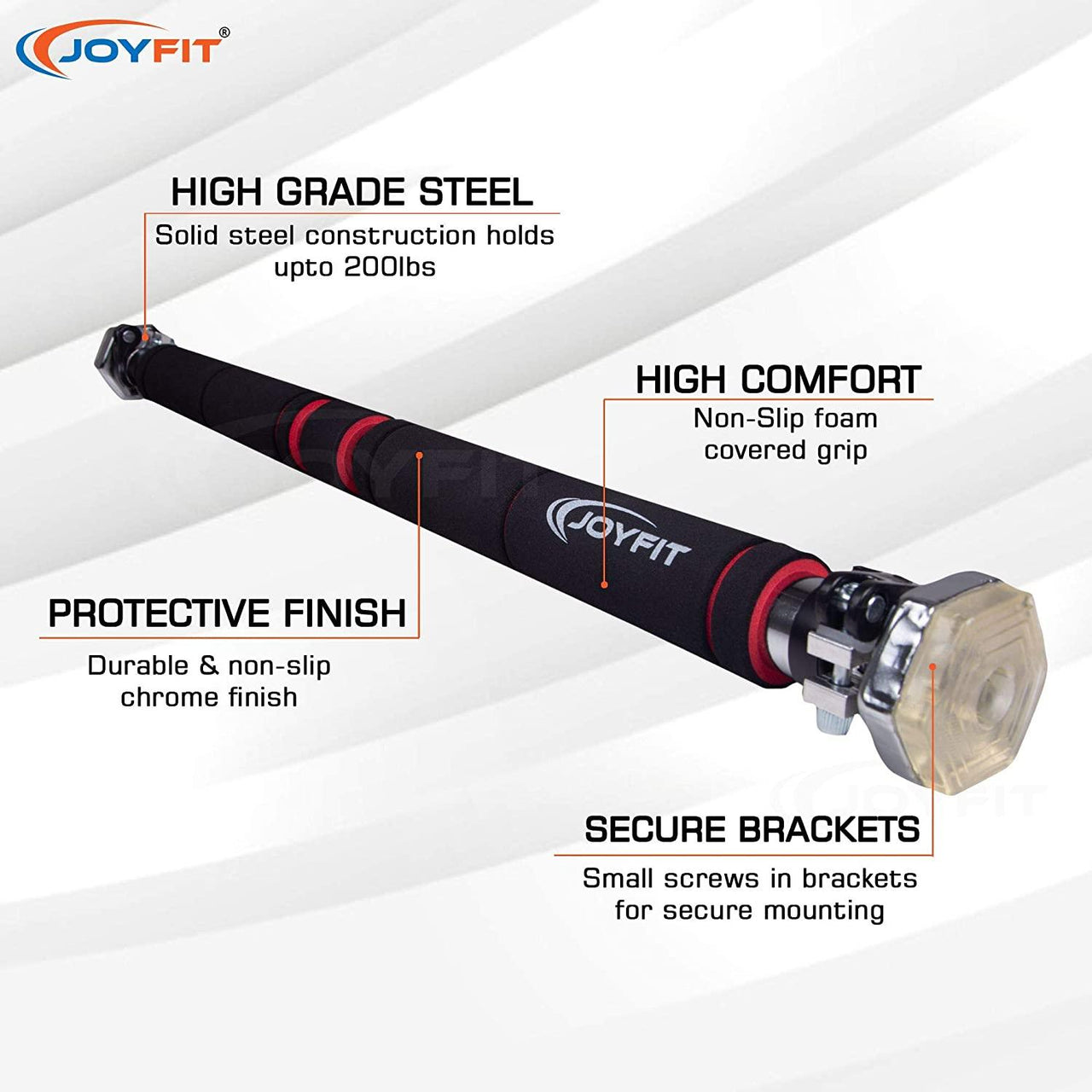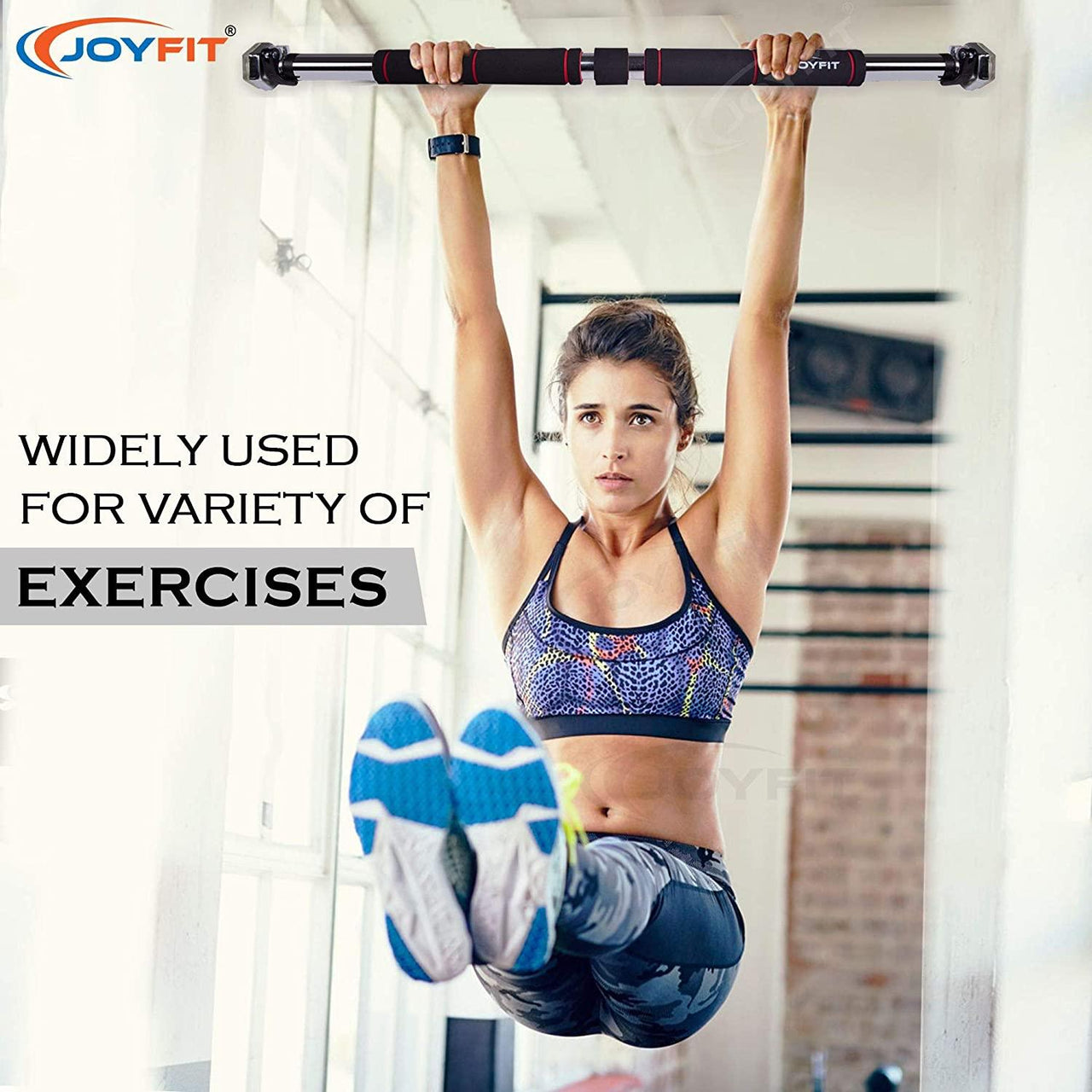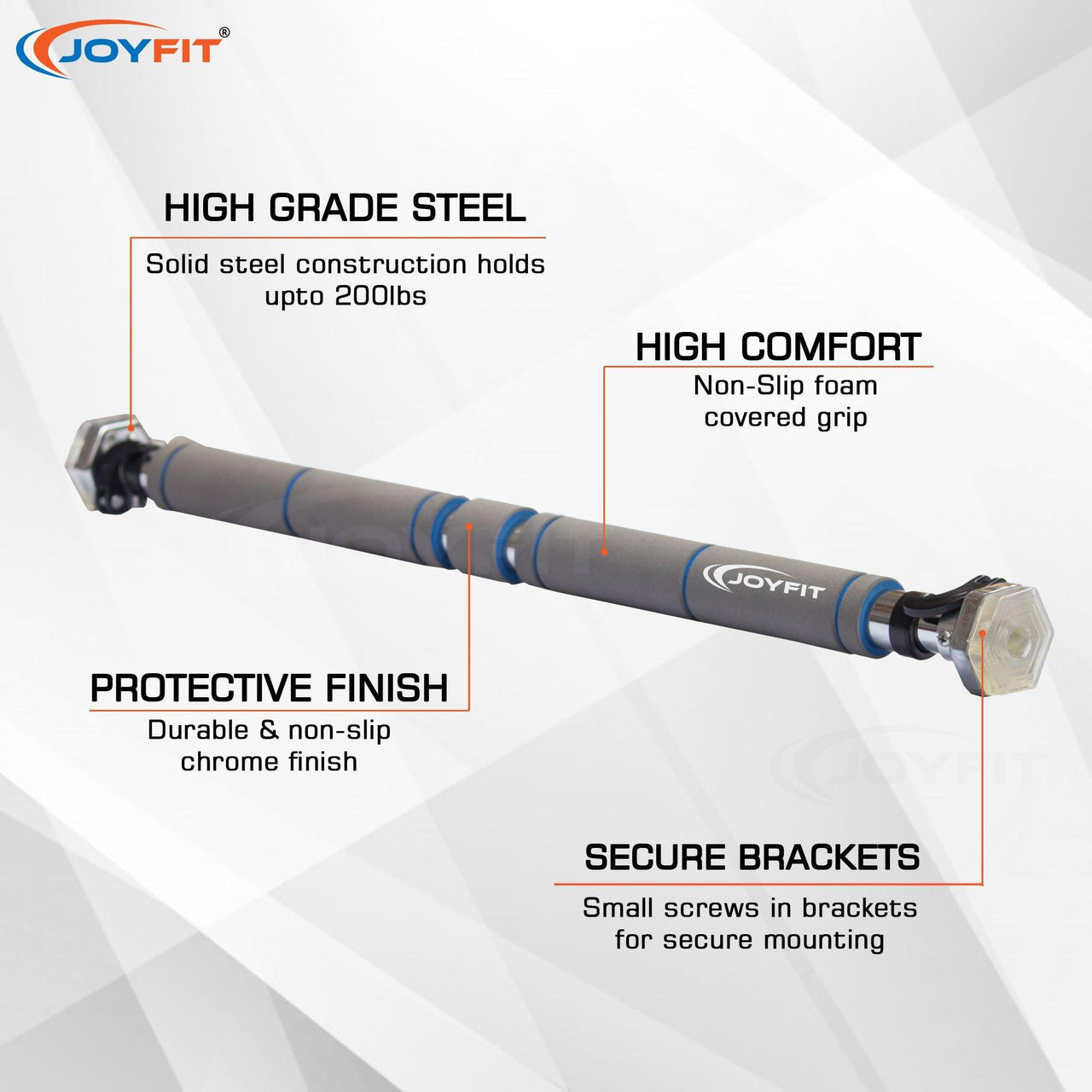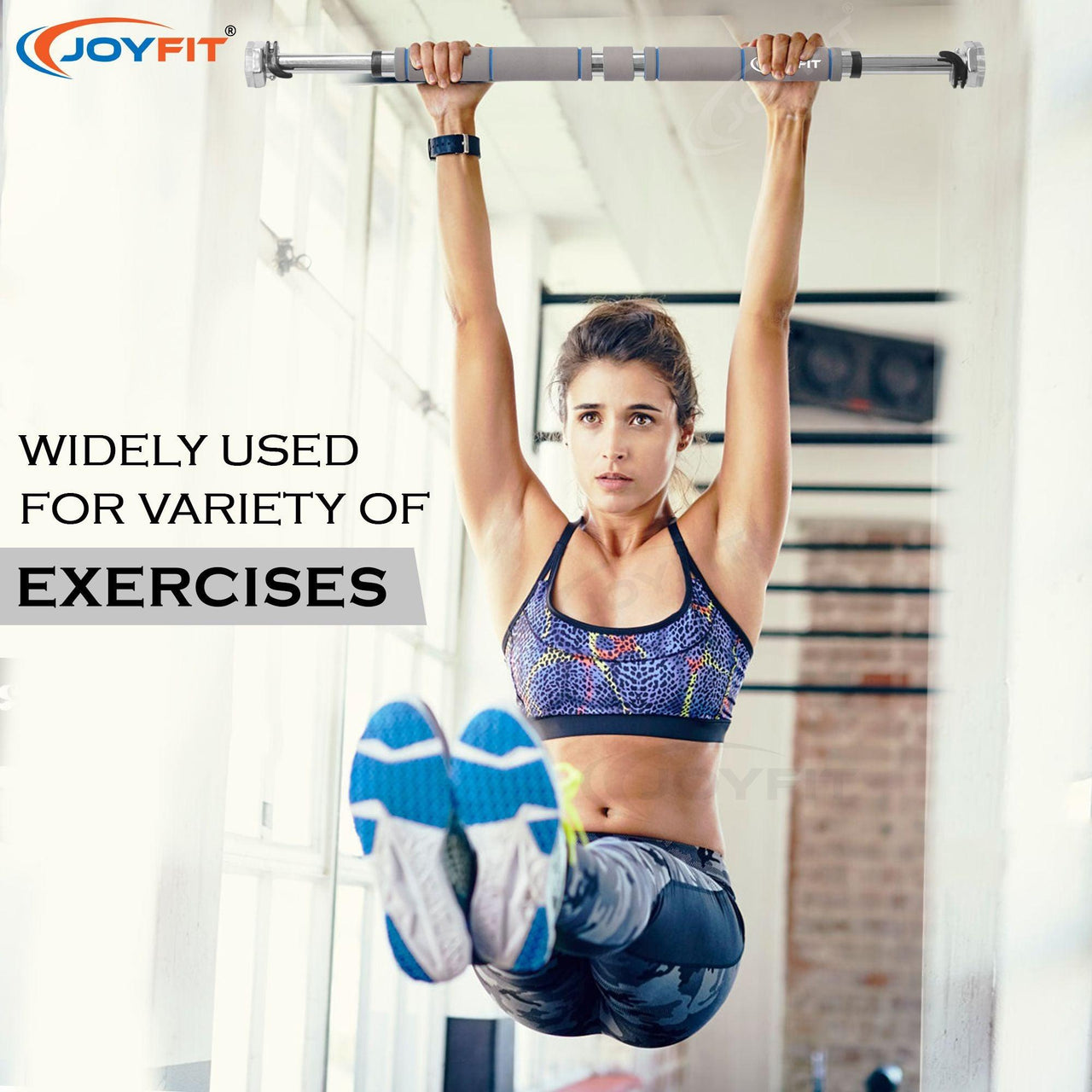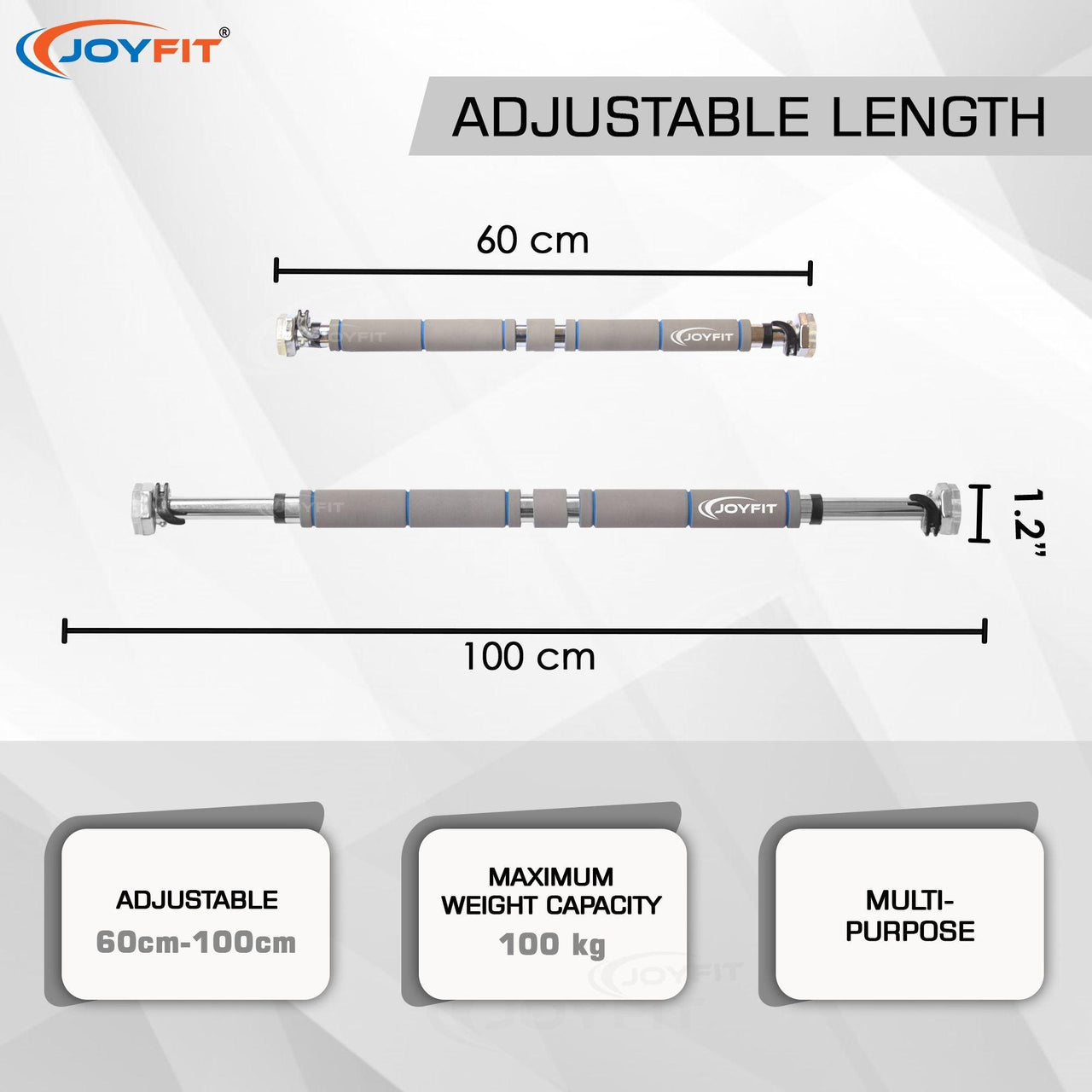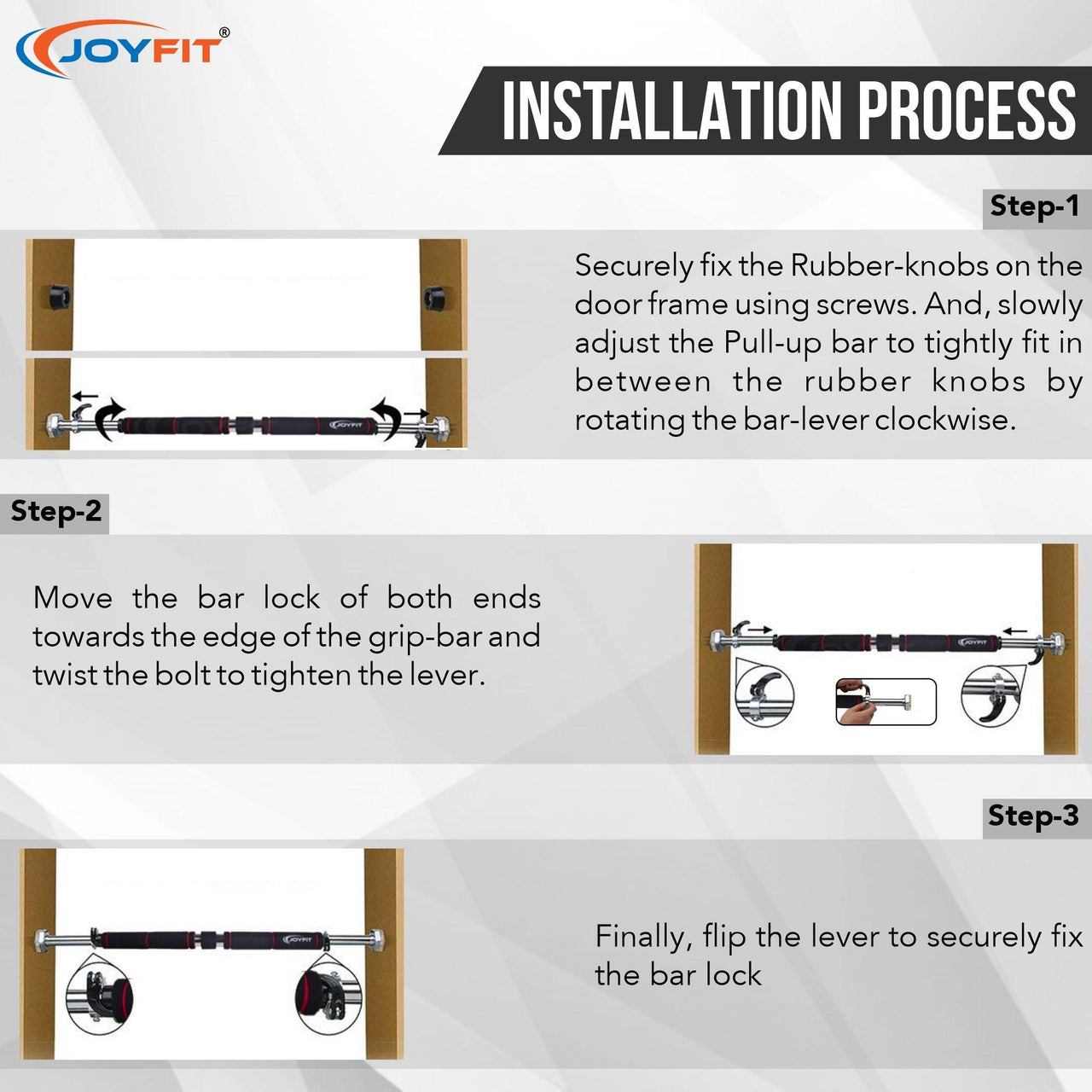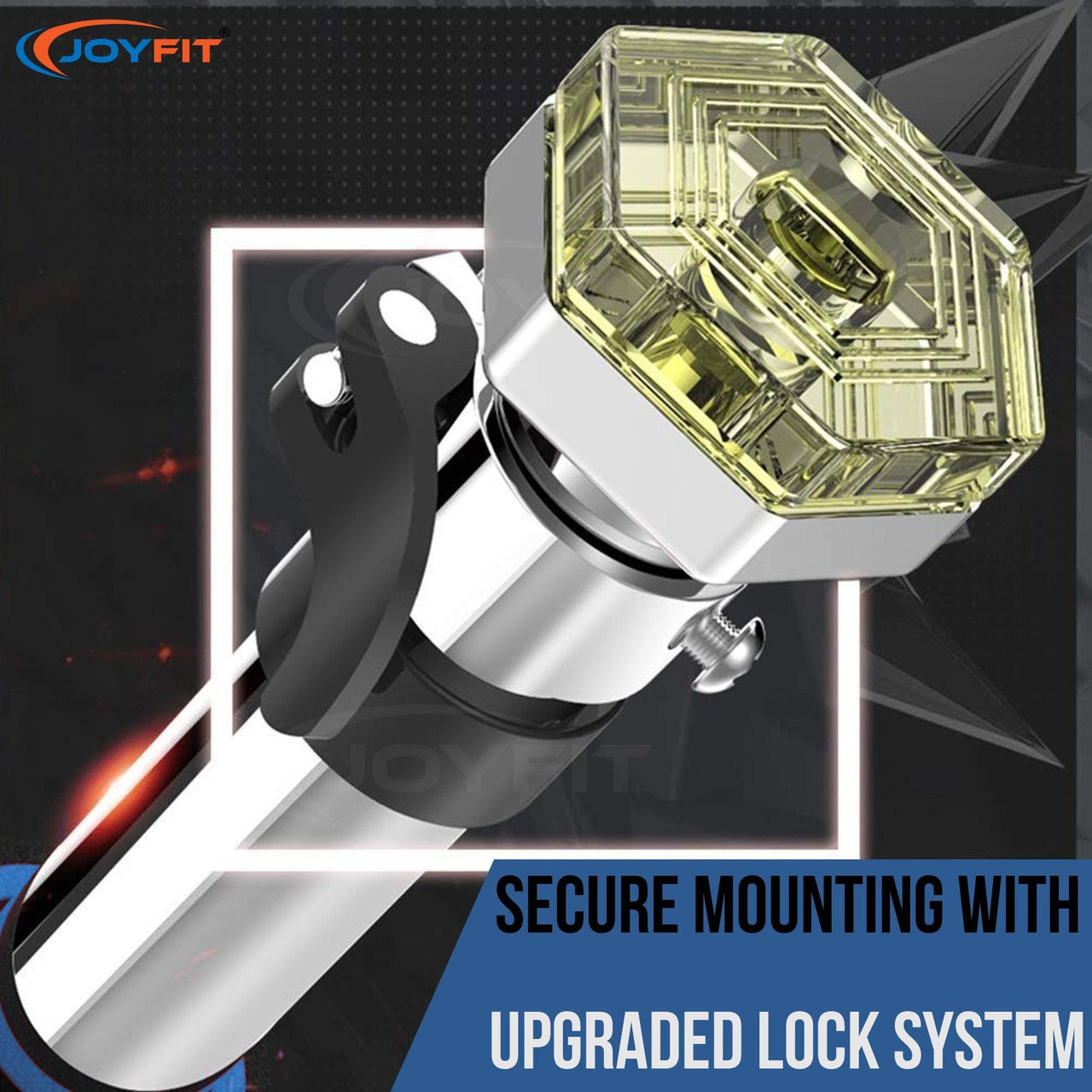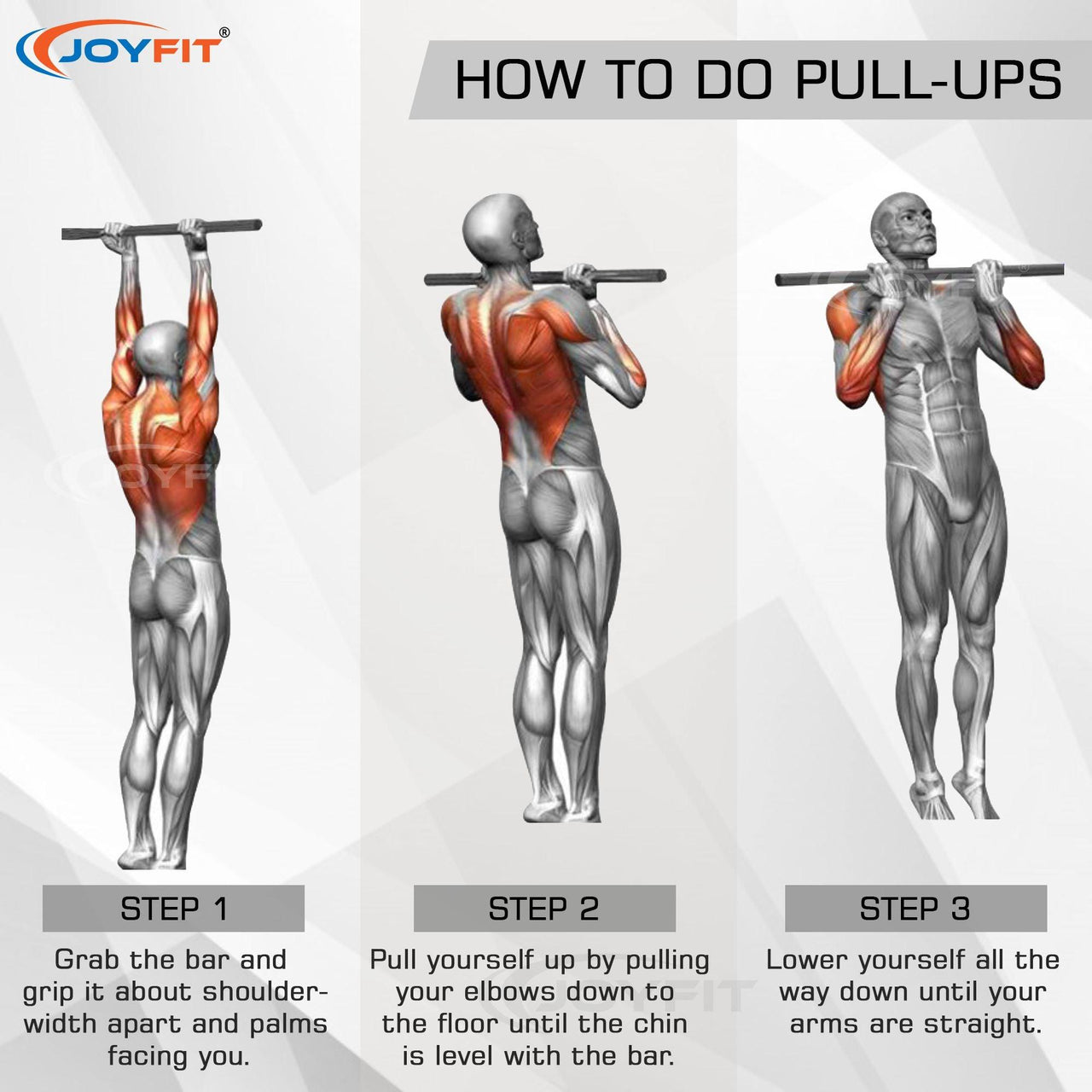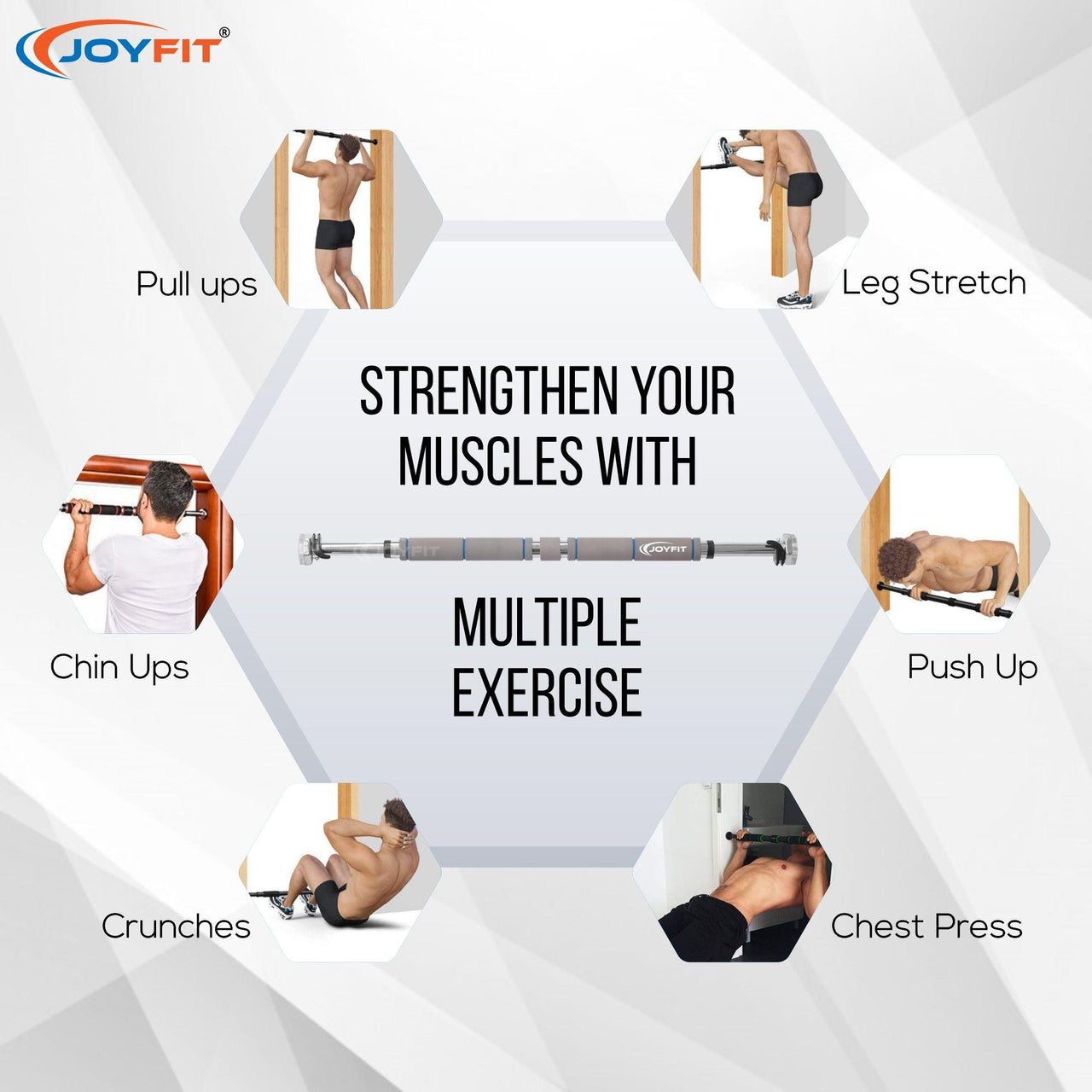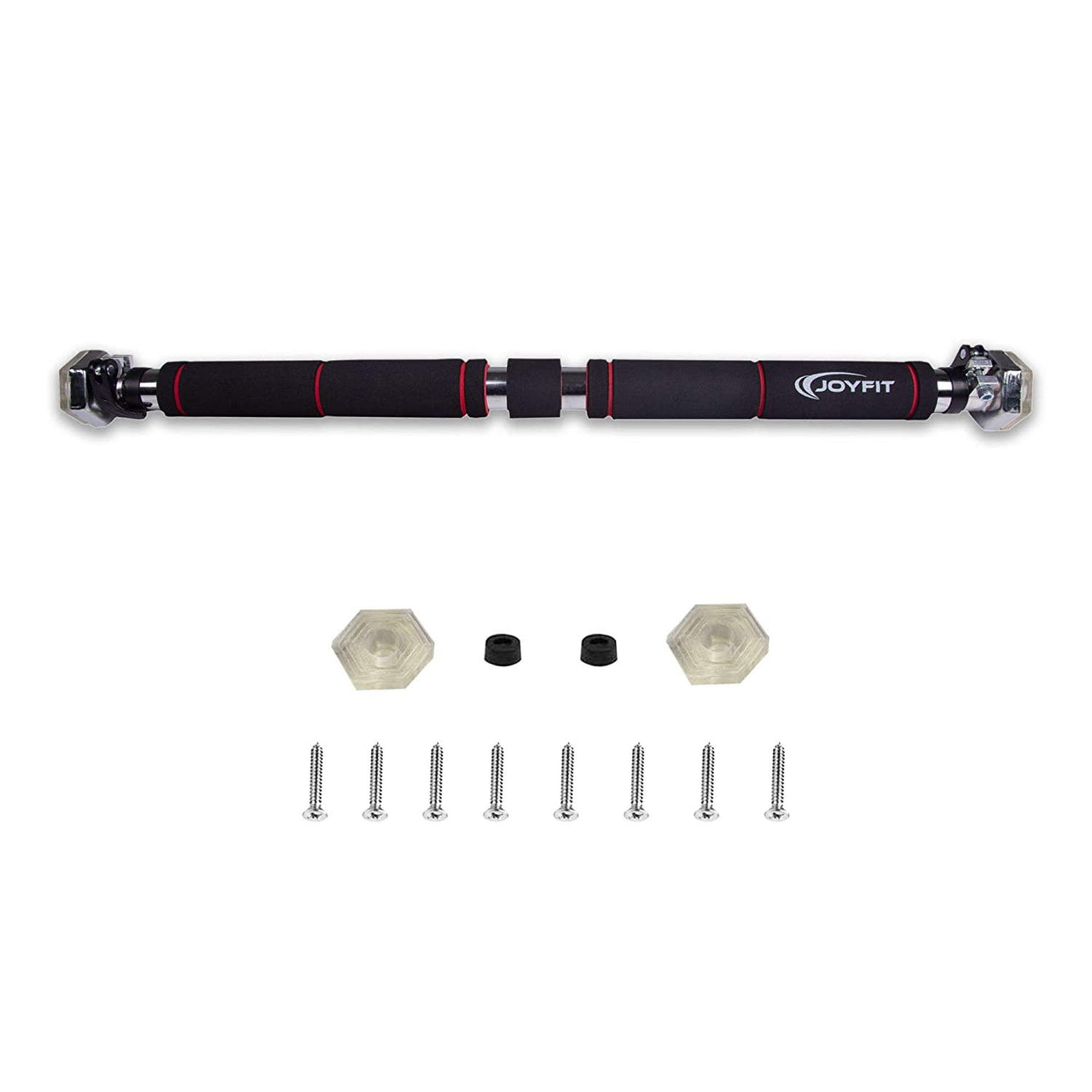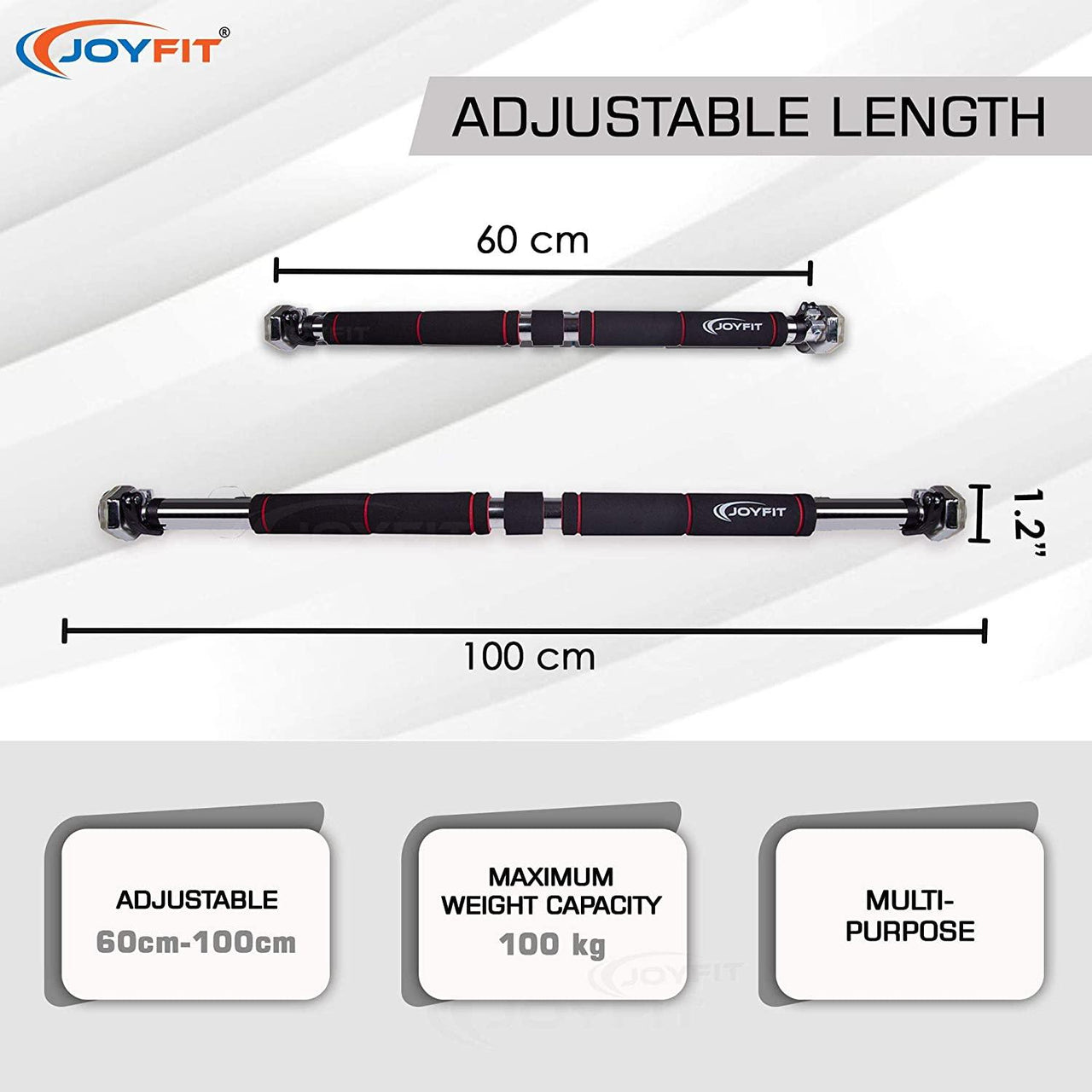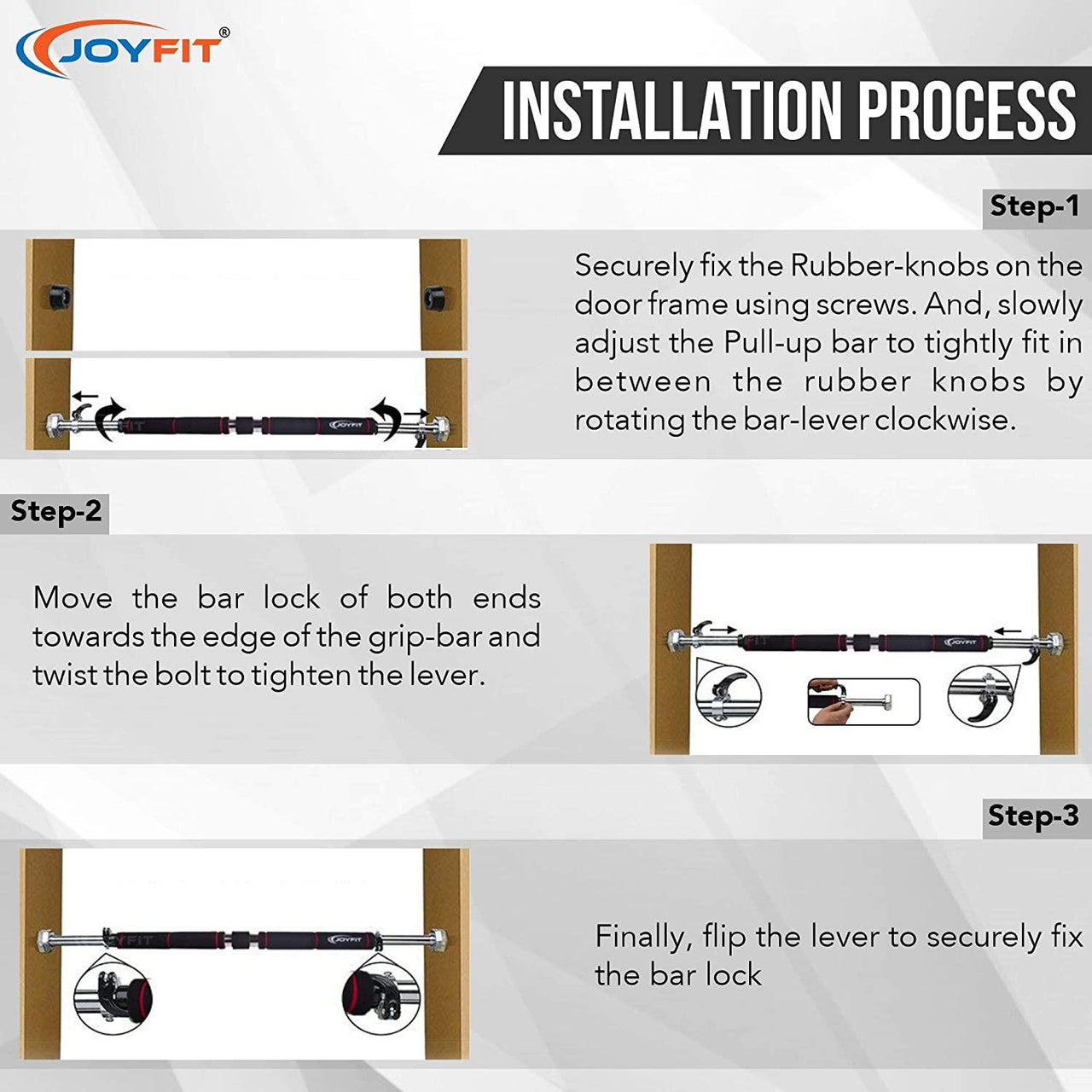 Strengthen Your Upper Body & Build Your Muscles From The Comfort of Your Home With Extra Safety
Do you know what's the most ancient yet effective way to strengthen your arms and pump up your upper body muscles?
They're the Pull-Ups!
Being one of the simplest of exercises, pull-ups uses your own body weight to strengthen your arms, shoulders, chest, etc.
But finding a place to perform them at your home is impractical, right?
Not to mention the screwing & drilling, it might need to install a regular pull-up bar at your house.
That's why we're bringing to you -
Joyfit Indoor Pull Up Bar for Doorways with Sturdy Lock System for Chin-Ups & Upper Body Workouts
This robust fitness gear comes with anti-skid mounts at both the ends as well as set of a backup screws that holds the body weight of up to 100 kgs without slipping or skidding.
They help you to fix the pull-up bar firmly at a doorway without needing you to drill the holes to your walls or do the 'screwing'.
Incase you think, you need to perform way more rigorous moves, there is an option of installing the bar with the help of screws as well.
The best thing about this Doorway Pull-Up Bar is that its installation & uninstallation process is so quick that you can use it at different levels at different times and use it in various different ways.
So now you can add definition to your muscles by imparting versatility in your exercise regime. The bar can be easily fixed at different heights in between your doors for different types of workout.
You Can Use This Workout Bar For
- Pull-Ups
- Chin-Ups
- Push-Ups
- Supine Pull Ups
- Support for Stretches
- Support for Crunches
The foam-padded sturdy grip wrapped around the bar will provide you the much needed comfort while doing the pull ups. It will give you the firmer grip and ensure that your wrist pain or hand fatigue is kept at bay.
Also, the premium quality material used for the grip is non-slip which will take care of you while you try out those rigorous moves with sweaty palms. The non-toxic, odor free grip material will add to a better and a safer experience.
Made with high-quality carbon steel, the bar is designed to provide safety and stability, all at the comfort of your home.
Why Will You Love This Pull-Up Bar?
PREMIUM QUALITY MATERIAL: Joyfit Chin-Up Bars are constructed using premium graded Carbon steel & extra-long high-density foam handle which makes the bar non-slip, and provides a comfortable grip over the bar. 


ADJUSTABLE BAR LENGTH: The workout bar comes with an adjustable length to fit in the door frame within 60 to 100 cm. 


HIGH CAPACITY: Pull-up bars can easily hold up to 100 kg of weight.  


COMFORTABLE GRIPS: Its Non-slip extra-long foam grips provide extra comfort to minimize hand fatigue and pain. 


OFFERS A WIDE VARIETY OF EXERCISES: Ideal for a variety of upper body exercises like chin-ups, hanging leg raises, push-ups, dips, sit-ups, and crunches. It helps you to strengthen the major muscles in your arm thus ensuring proper physique shapes. 


EASY TO INSTALL: It is convenient & quickly installed within 30 seconds, helps you enjoy your exercise at any time. The twisting of the workout bar is prevented by a hexagonal safety system with 2 safety tension levers. 


ANTILOCK SYSTEM FOR EXTRA SAFETY: Pull up Bar features 360° safety locks on both sides helps to prevent rotation and avoid accidents. Once the lock is installed, you can make sure that there will be no chance of slippage. Which provides premium safety for tight locking and no chance of spinning. 

PACKAGE CONTAINS: Pull-up bar with extra screw sets and a door safety cap. 
COLORS: Grey and Black