Wide Padded Ankle Straps with D Rings
Rs. 499.00
Rs. 1,300.00
-62% OFF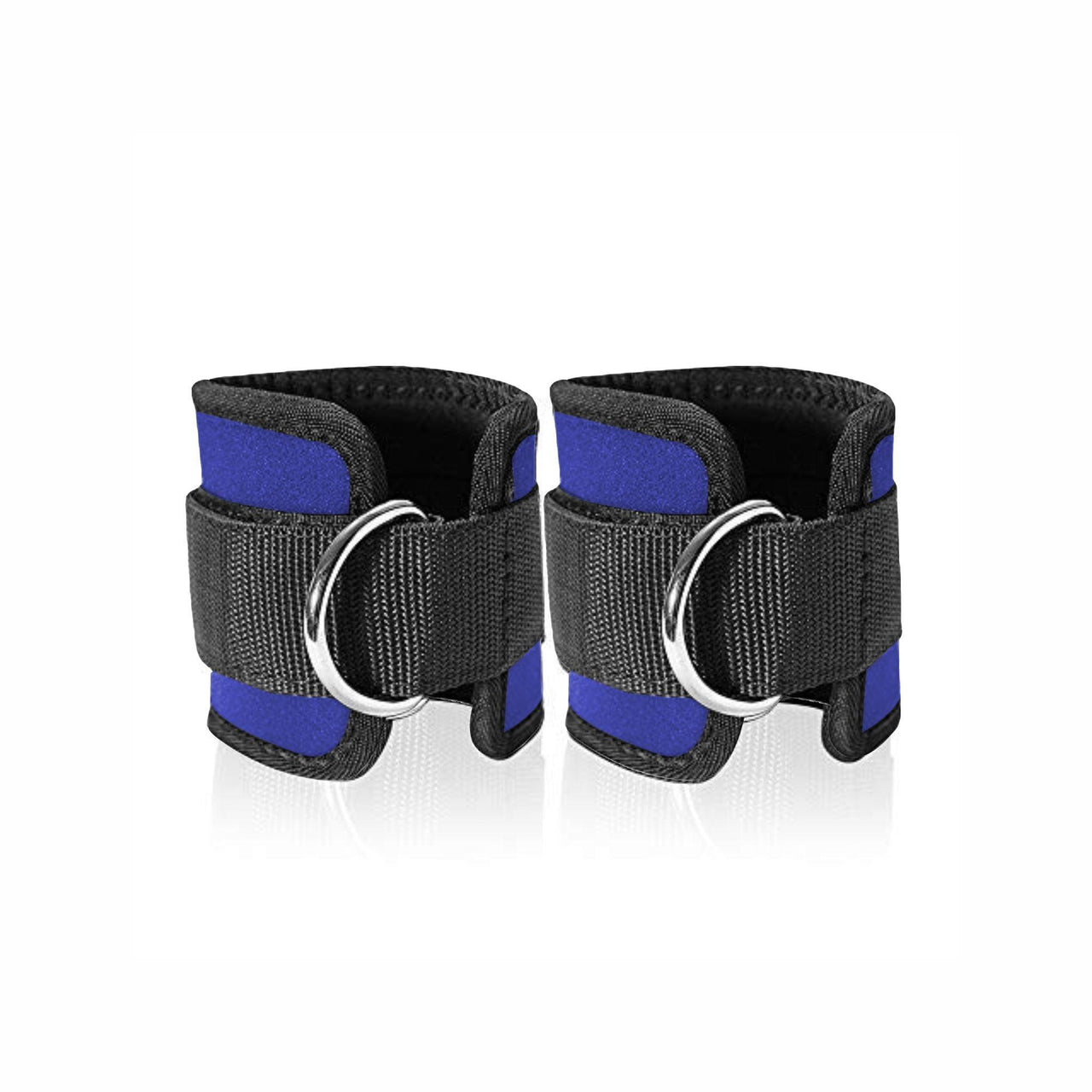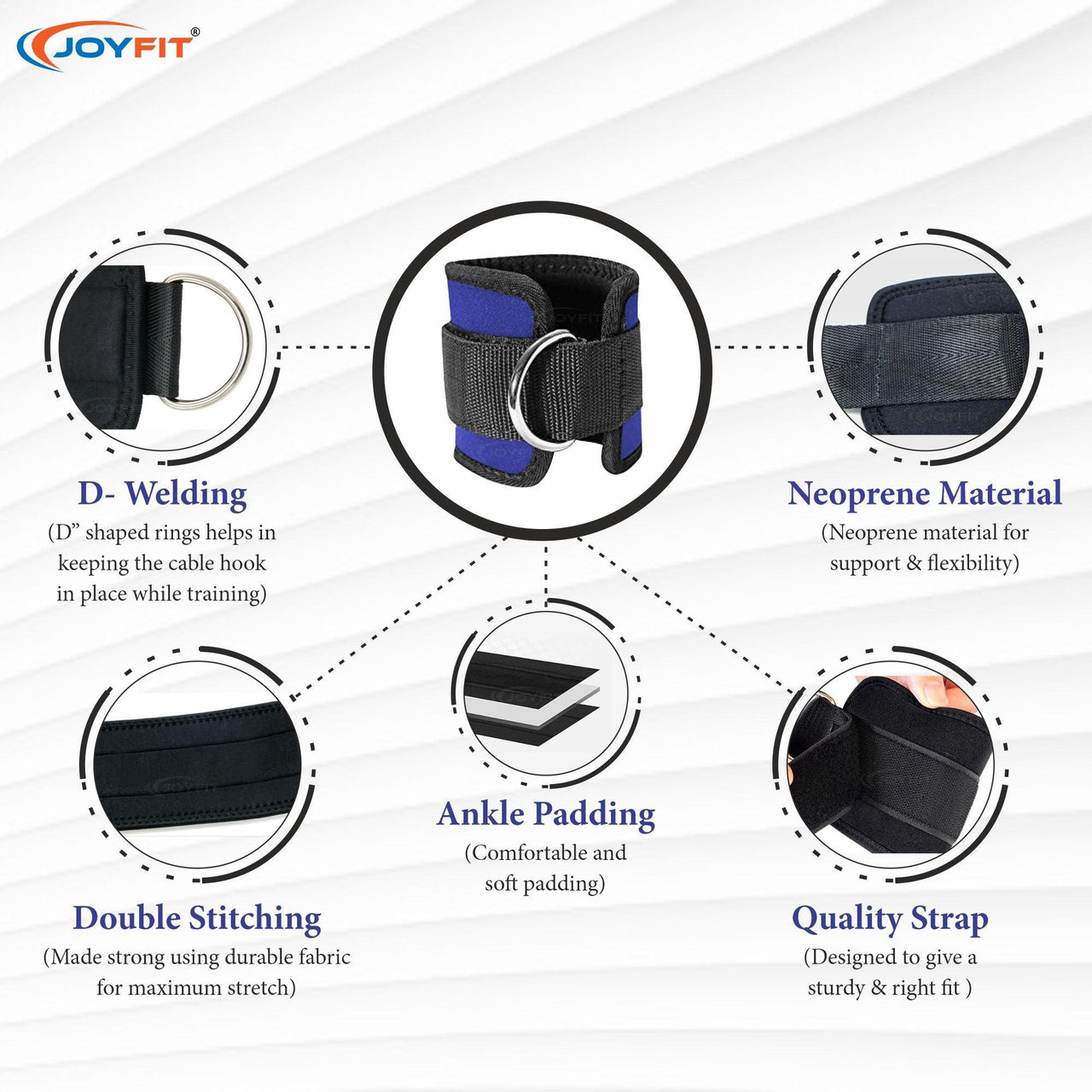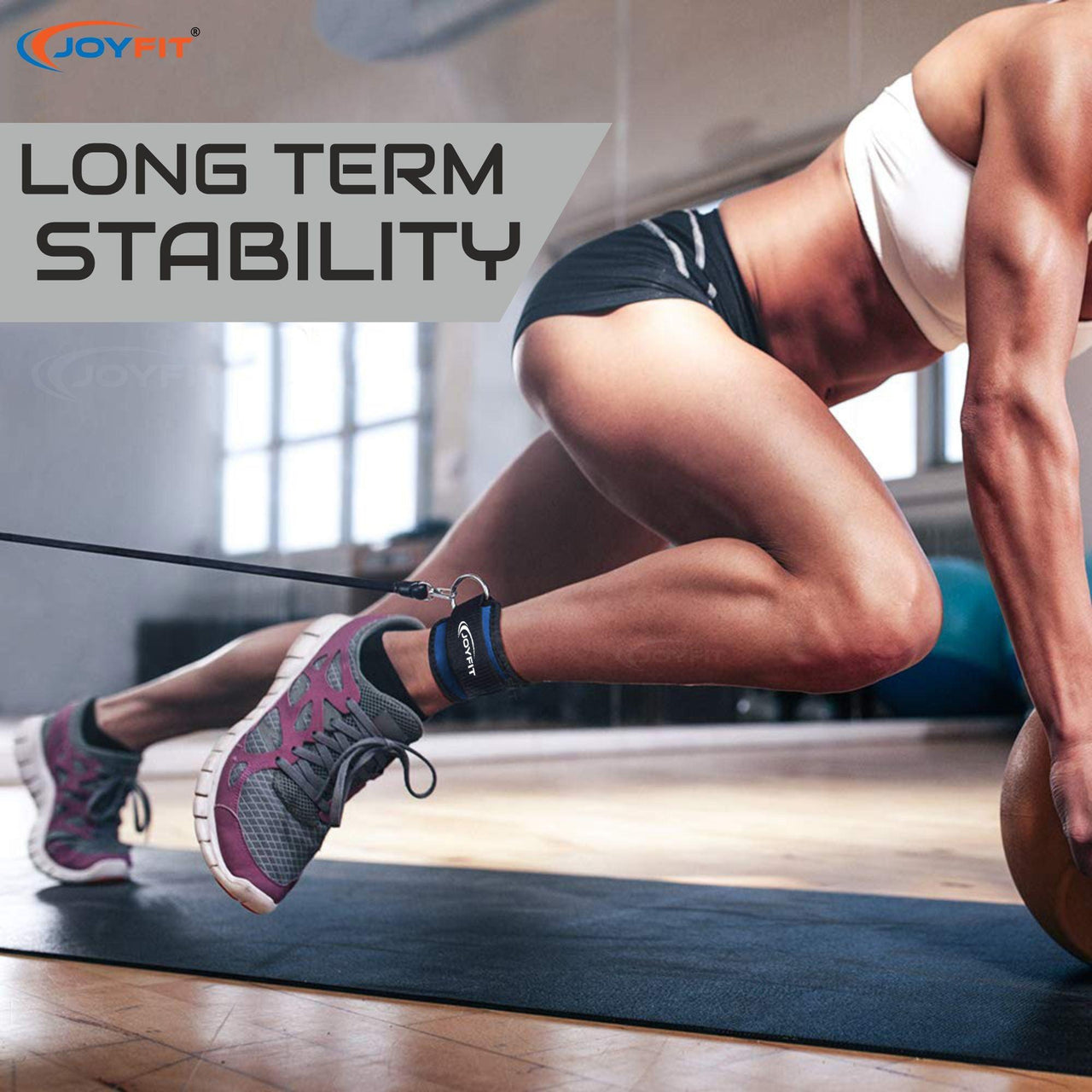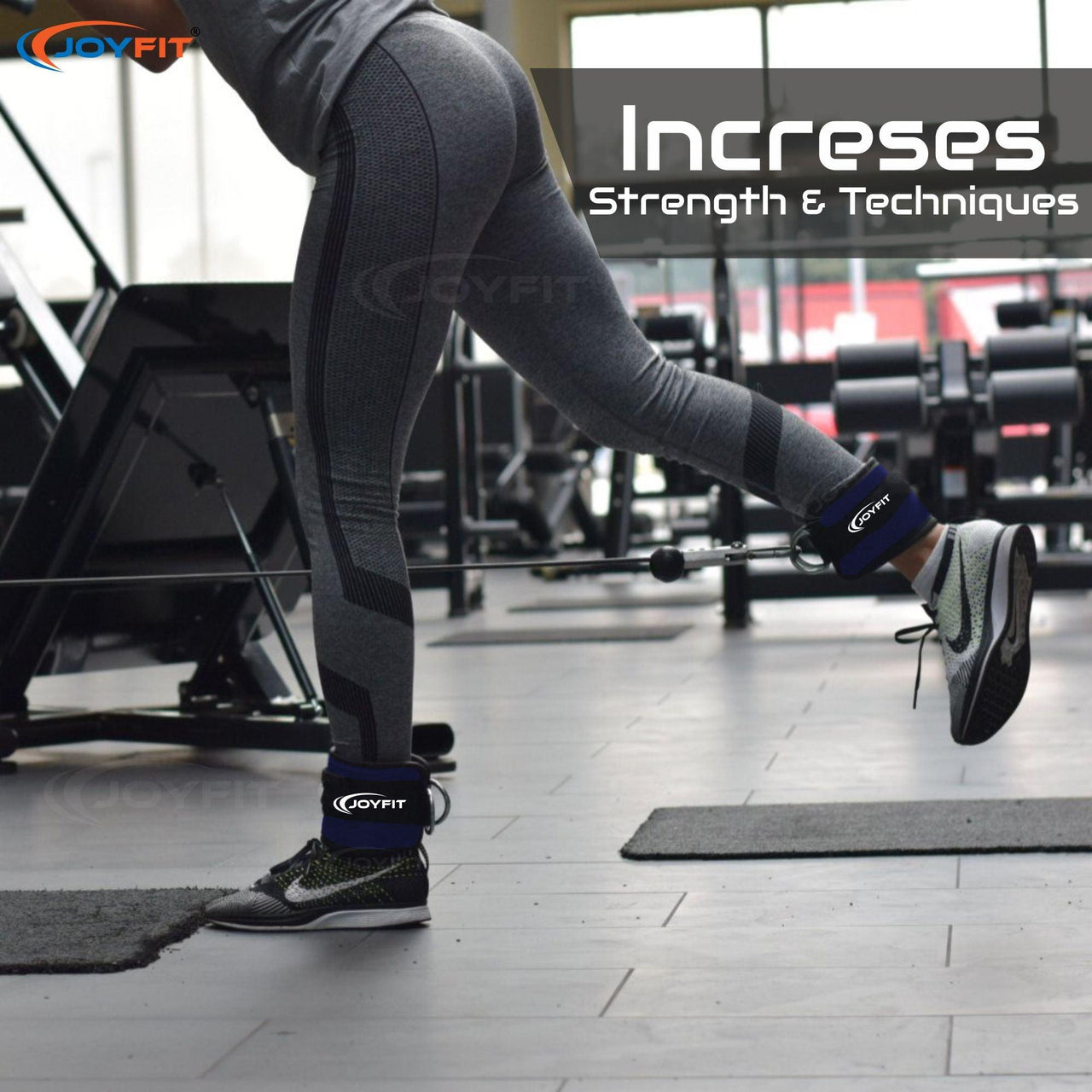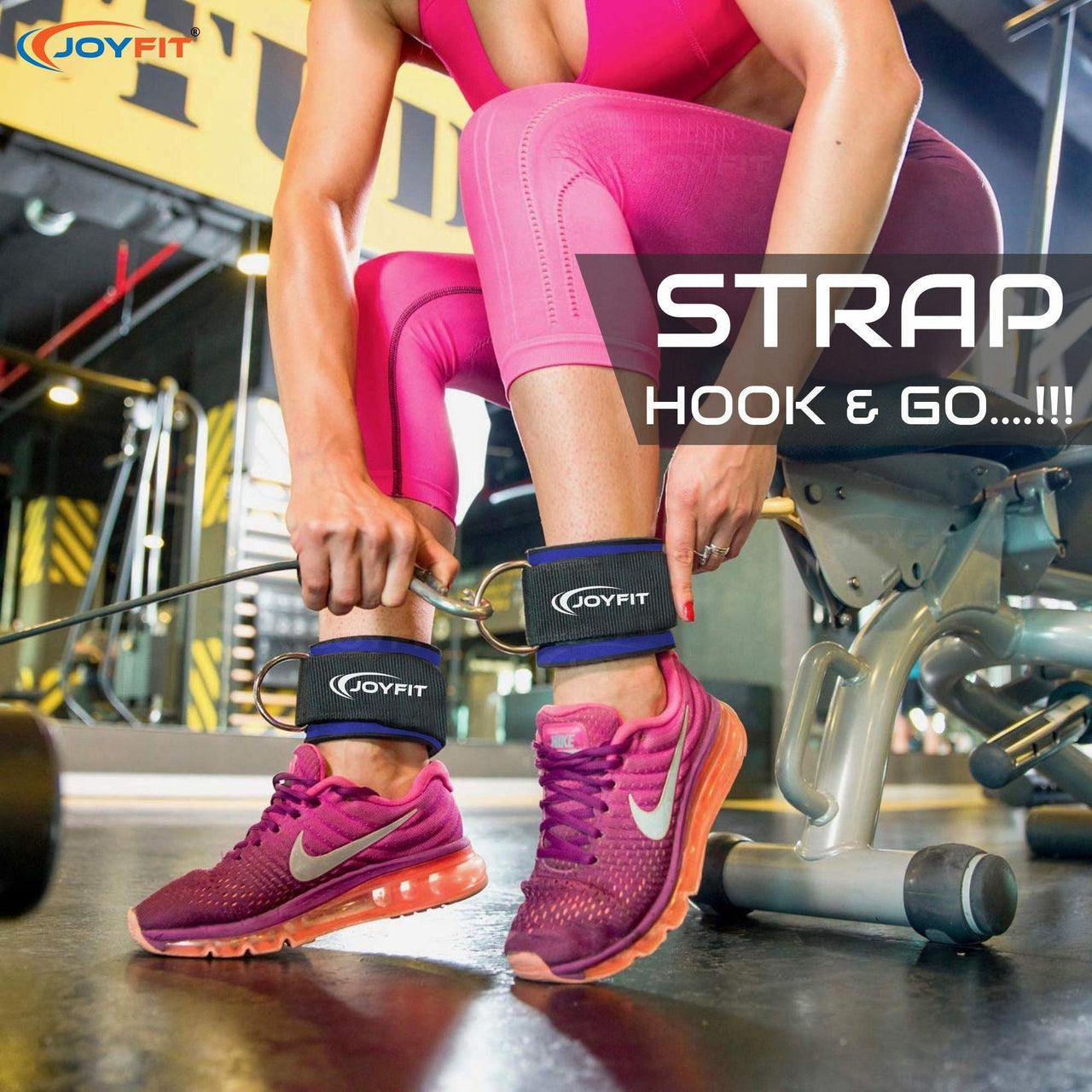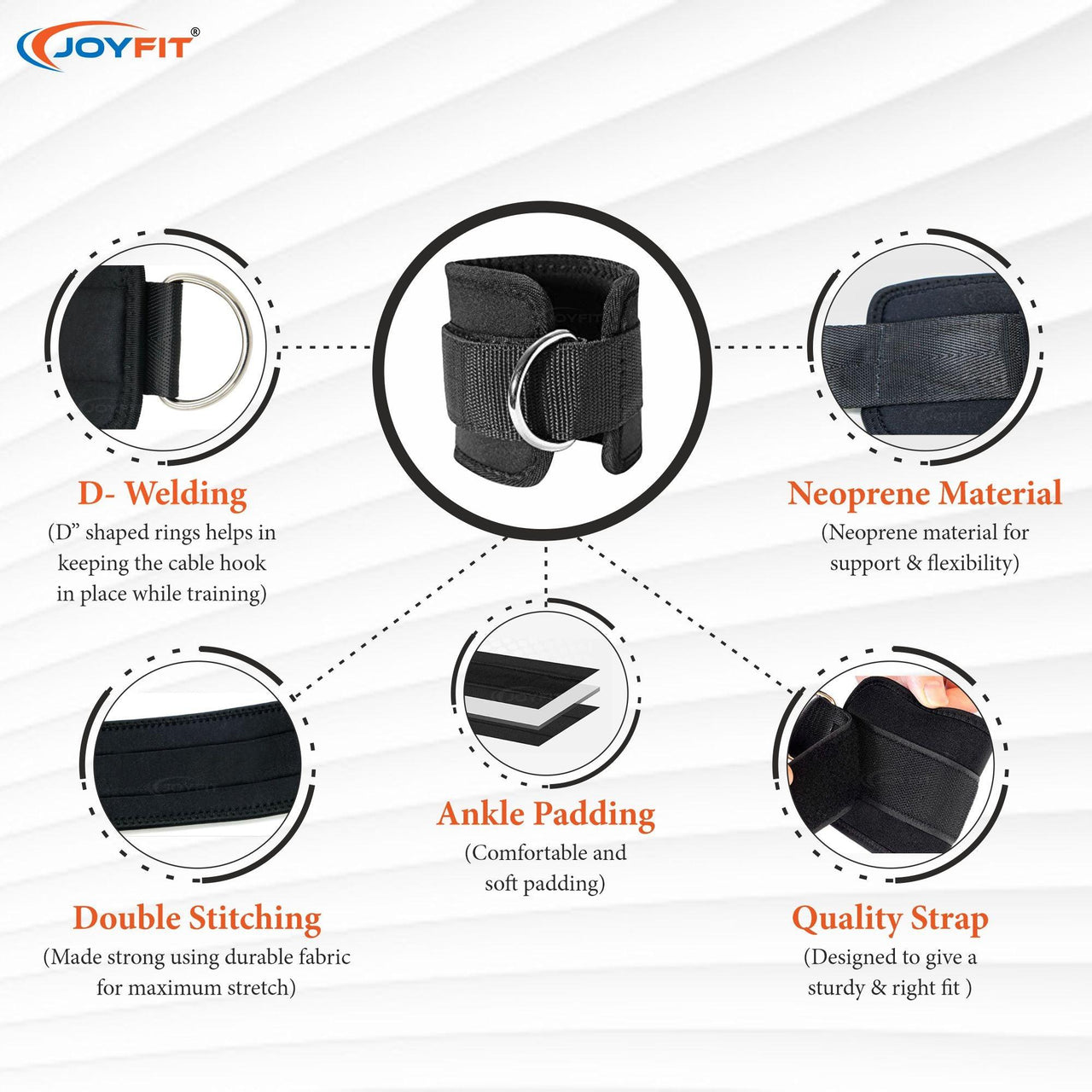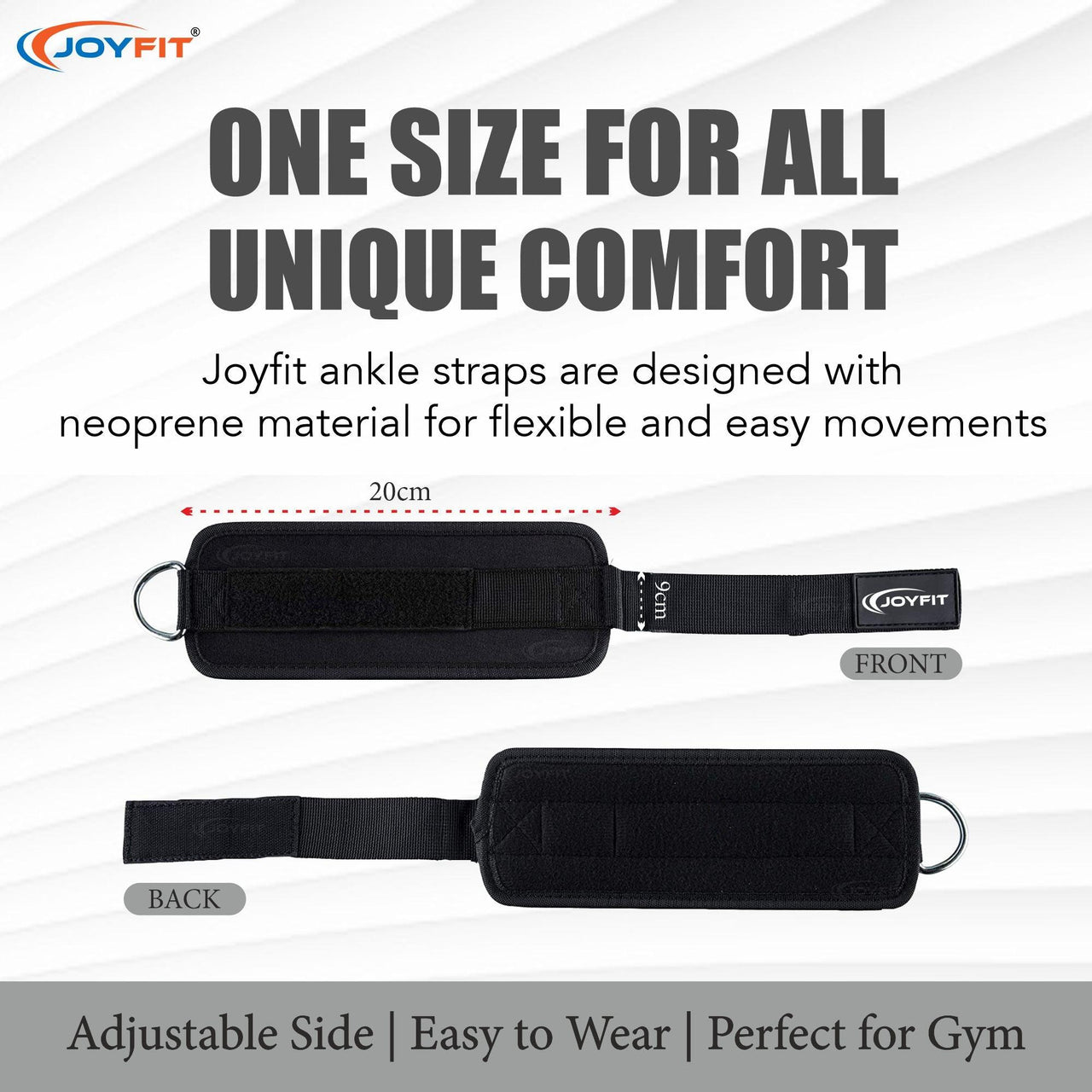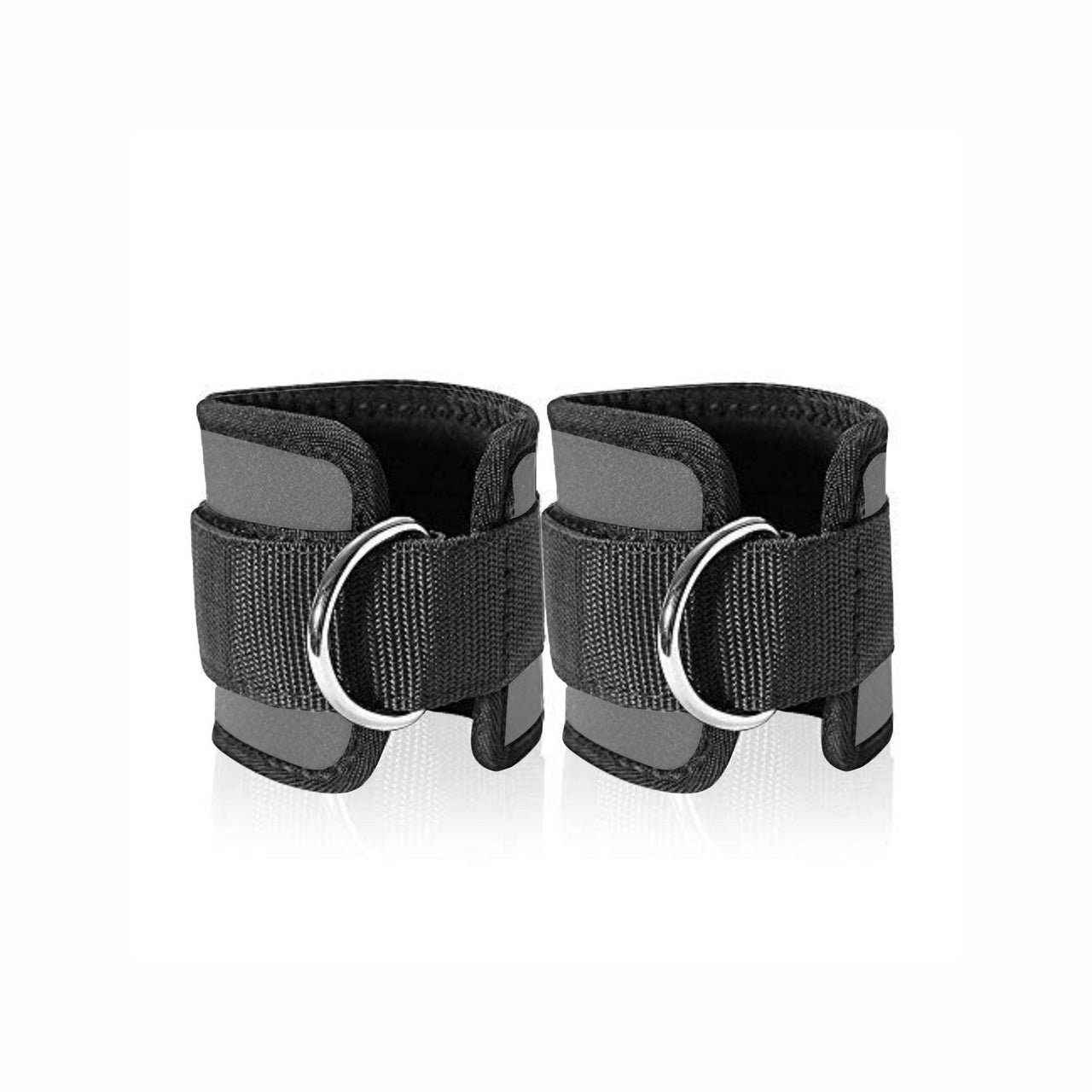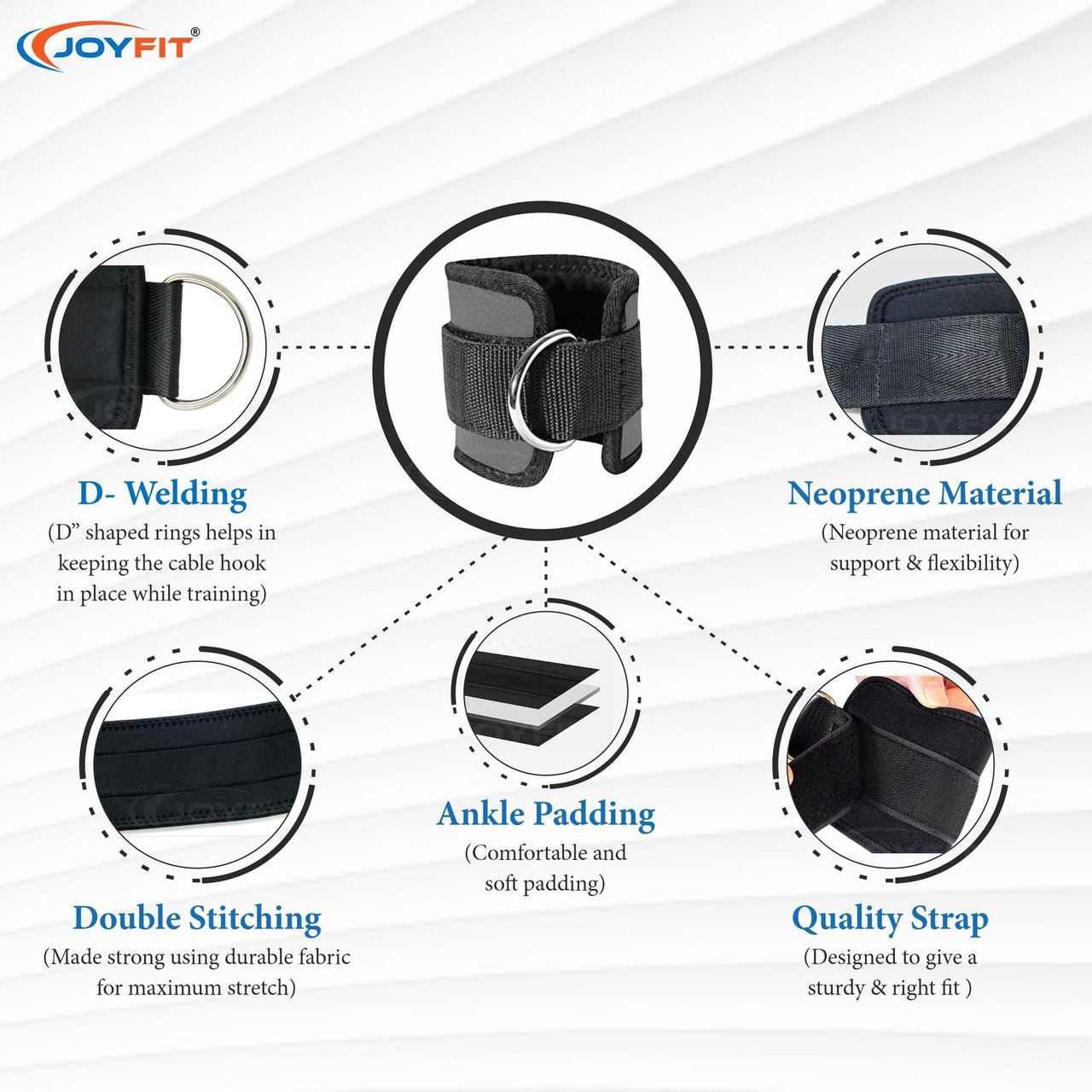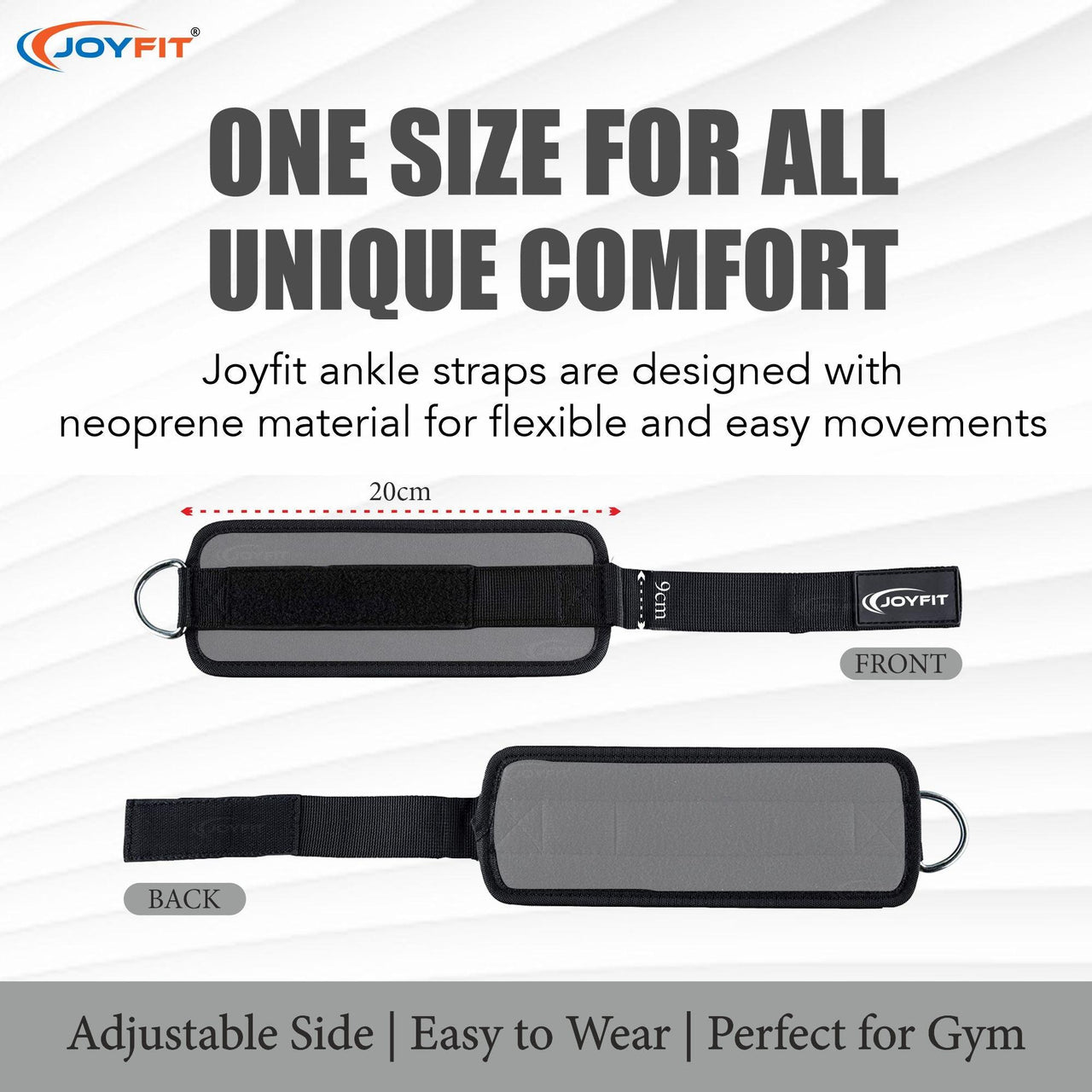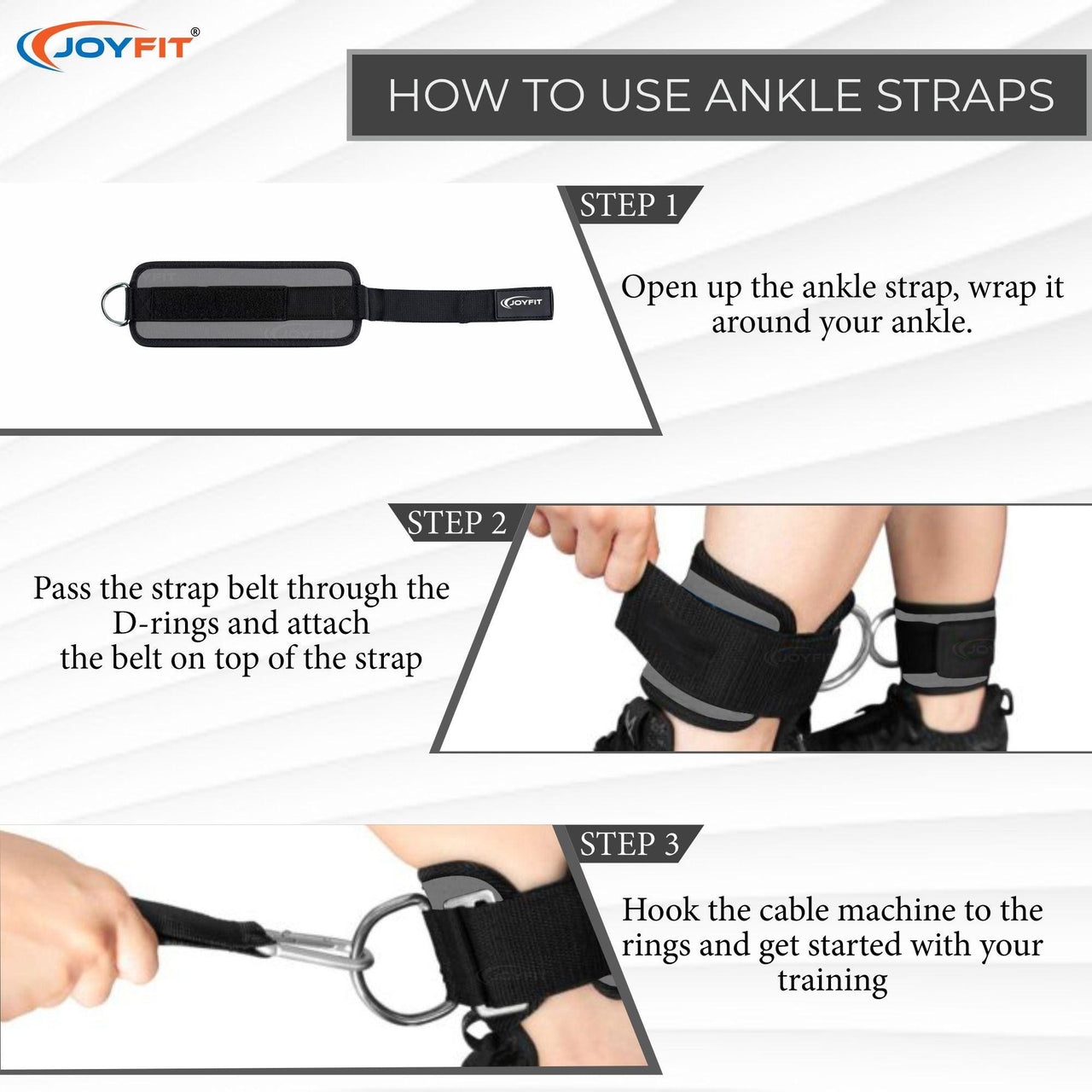 Adjustable Ankle Straps- Padded with D Ring for Cable Machine
Joyfit Ankle Straps with extra padding provide safety, comfort, and protection to the ankles during vigorous workout sessions in the gym. These straps are long to hug the ankle tightly giving a firm non-slippery grip.
Specifications
Multipurpose- These straps can be used for thigh contractions, leg extensions, cable kickbacks, hip abduction, and cable lunges.
Versatile- Can also be paired with cable machines, glutes exercise equipment, and many other exercise machines.
Supreme quality built up- Ankle Straps are made from soft neoprene material with double padding that cushions the ankle. The ankle cuffs have velcro strap and two metal hooks on either side, for optimum support and firm grip.
Adjustable fastener- Improved Fastening System with velcro closures ensure a customized fit.
Uniquely designed- For lower body exercises by maximizing the pressure on Glutes, Hamstrings, and Butt.
Available in three colors- Black, Blue, and Grey.