Adjustable Fitness Bench
Rs. 9,999.00
Rs. 15,000.00
-34% OFF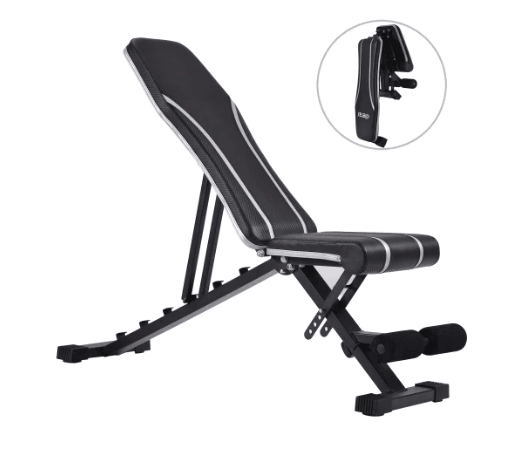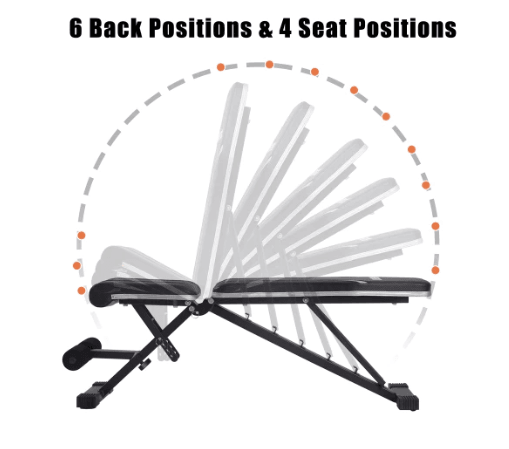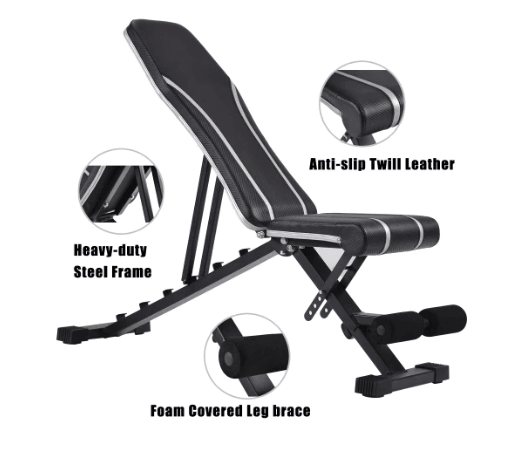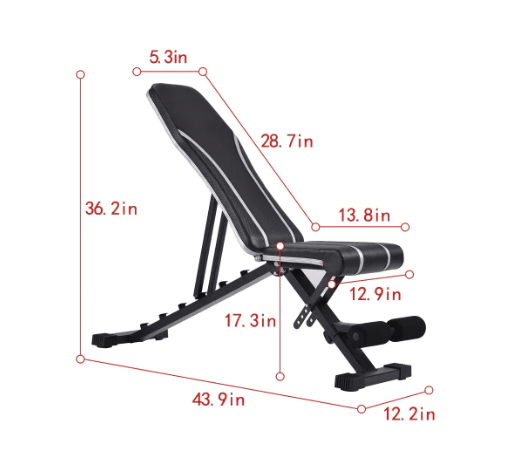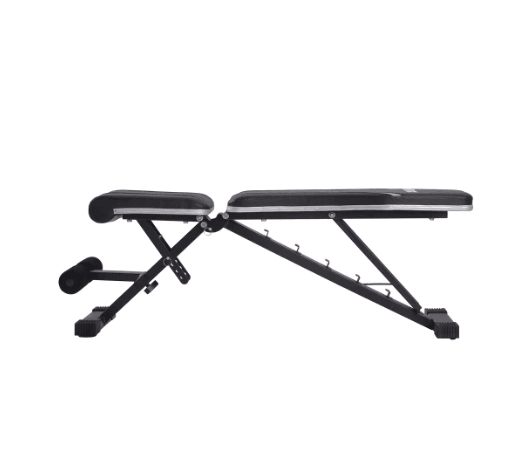 JoyFit Fitness Bench: Redefine Your Exercise Experience with our Multi-Functional Adjustable Bench!
Revamp your fitness routine with our premium adjustable bench press, offering unparalleled versatility and durability. Achieve your workout goals effortlessly with its multi-angle design, crafted from high-density foam pads and commercial-grade steel for maximum comfort and stability. Enjoy easy assembly and convenient storage, making it an ideal addition to any home gym setup. With its slip-resistant grips and secure foam rollers, our incline/decline bench is the ultimate choice for fitness enthusiasts at any level. Elevate your workouts with our reliable and adaptable workout companion today!"
1. Versatile Bench for Varied Workouts:
Our adjustable bench offers a multitude of exercise possibilities with a 4-position adjustable seat cushion and a 6-position adjustable back pad. It adapts to various exercise levels, allowing you to achieve your fitness goals efficiently. An ideal choice for both beginners and intermediate fitness enthusiasts.

2. Superior Quality for Effective Workouts:
Crafted with high-density foam pads and heavy-duty commercial-grade steel, our weight bench ensures optimal comfort and robust stability. The diagonal braided leather not only adds a touch of texture but also enhances durability for long-term use.

3. Effortless Assembly and Convenient Storage:
Enjoy hassle-free assembly and storage with our utility weight bench. Its user-friendly design allows for easy folding and portability. After your workout, simply tuck it away in a corner or under the bed to save space.

4. Sturdy Design for Enhanced Performance:
Experience a sturdy and stable workout session with our impeccably designed incline/decline bench. The round, soft, and slip-resistant push-up and dip grips provide added comfort and safety. Additionally, the pivoting foam rollers securely hold your lower legs for hyperextension exercises and keep your feet in place during crunches.