Premium Ab Roller for Core Strength
Rs. 749.00
Rs. 3,000.00
-76% OFF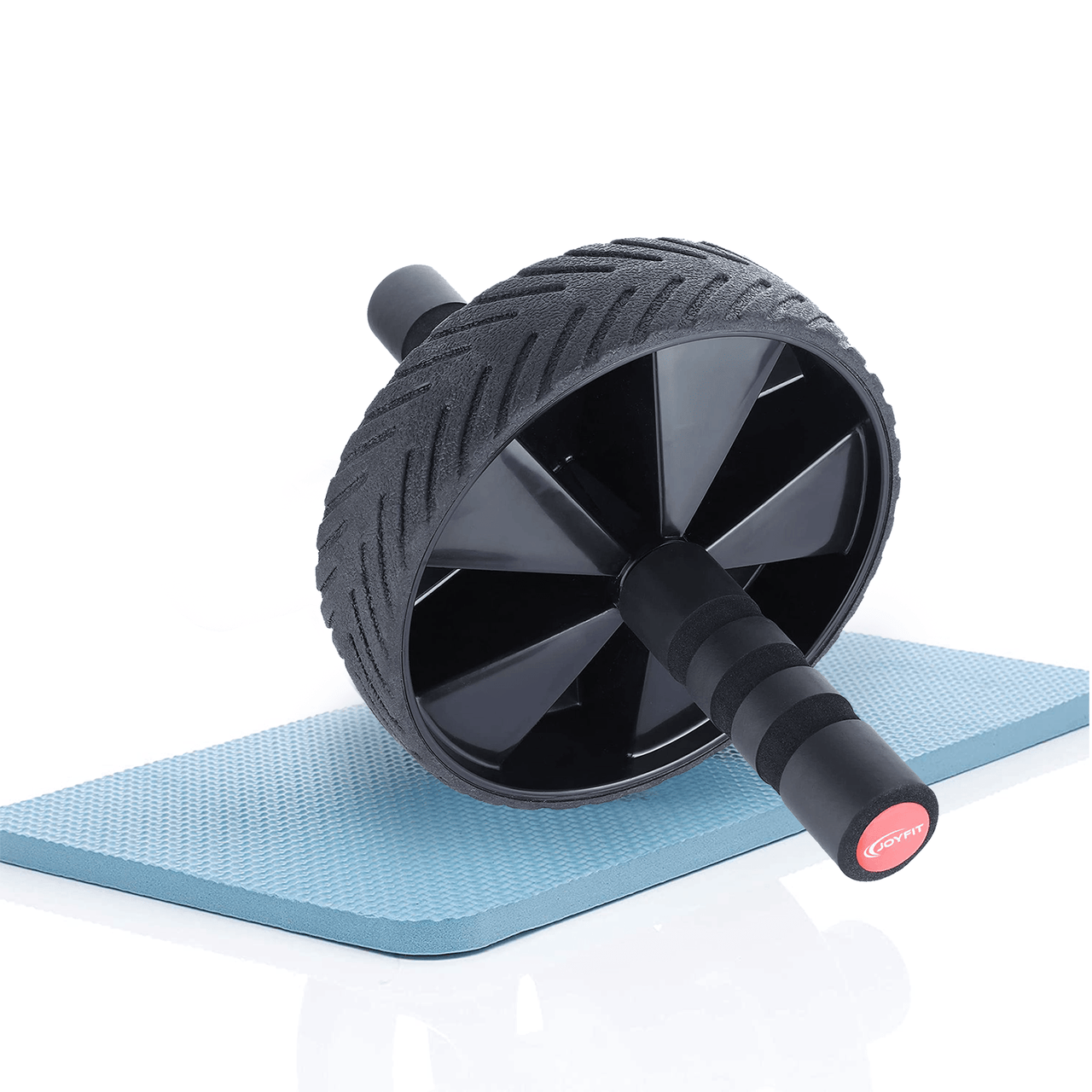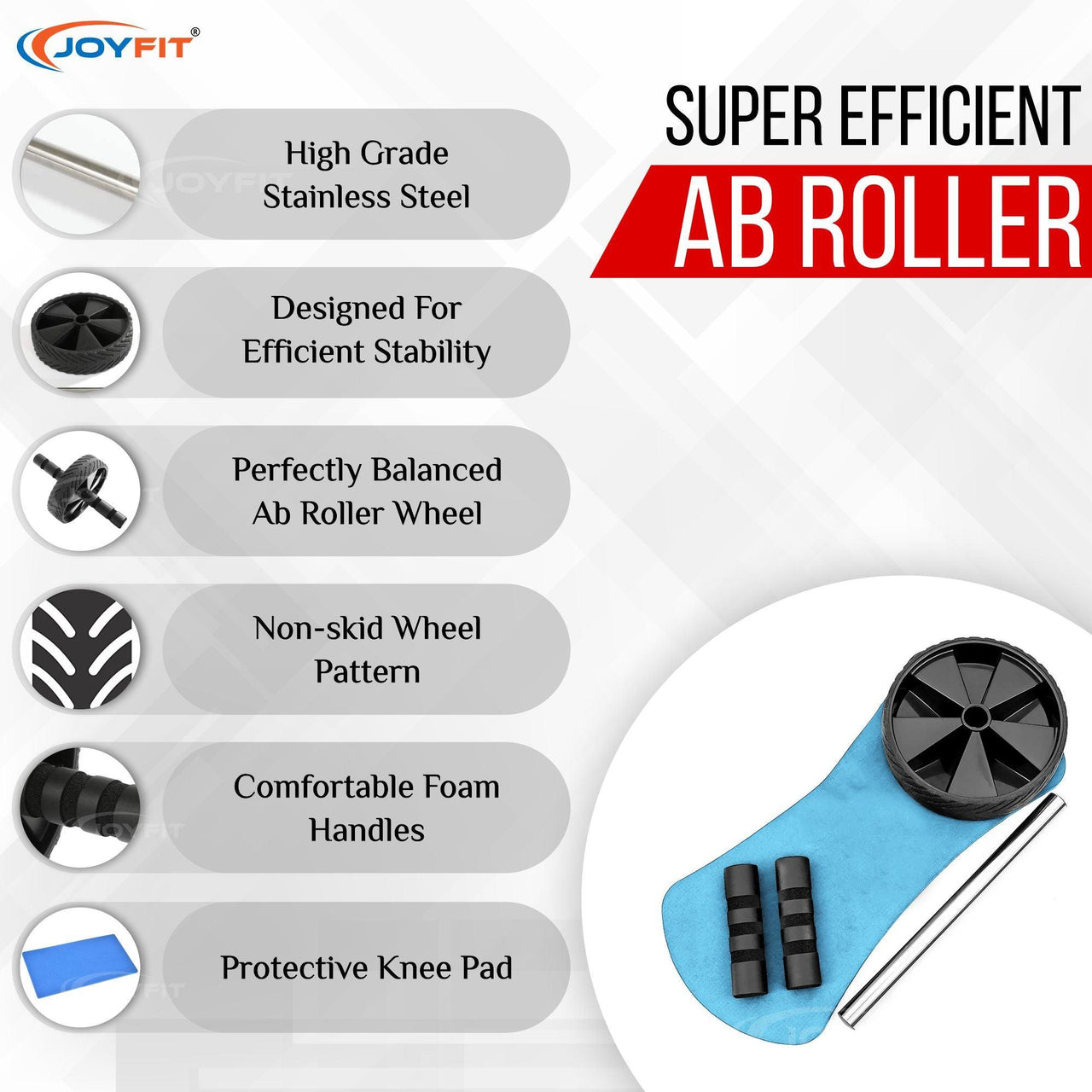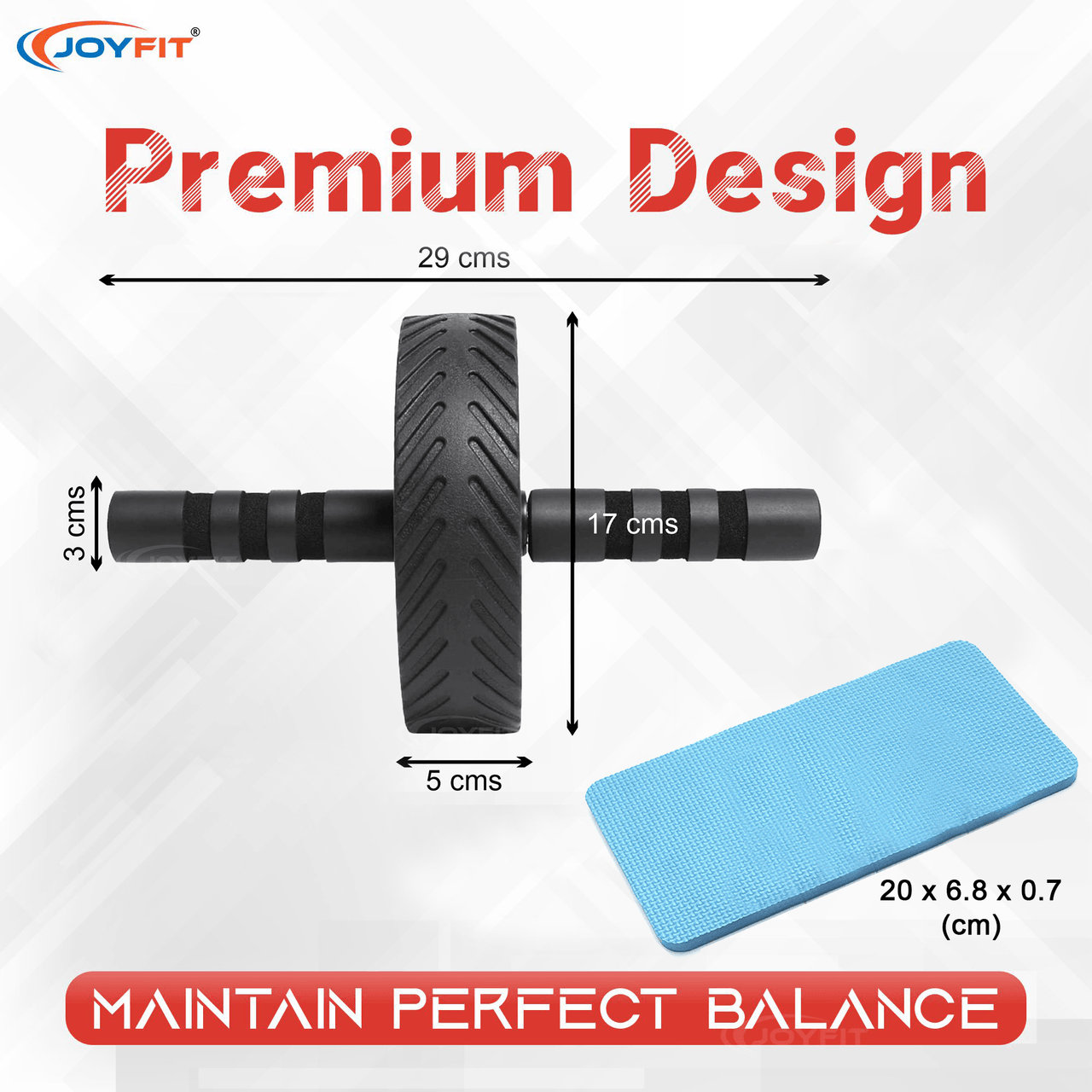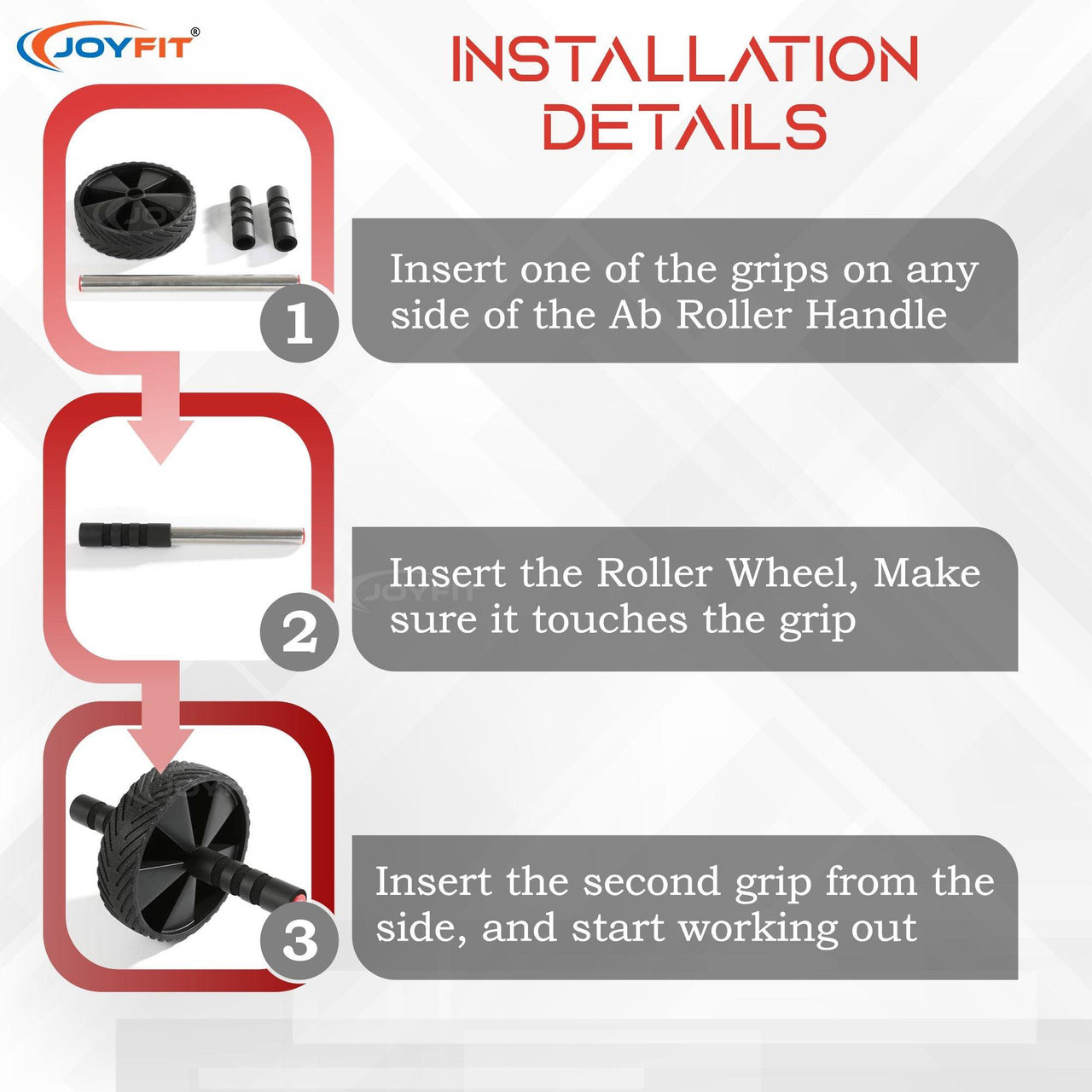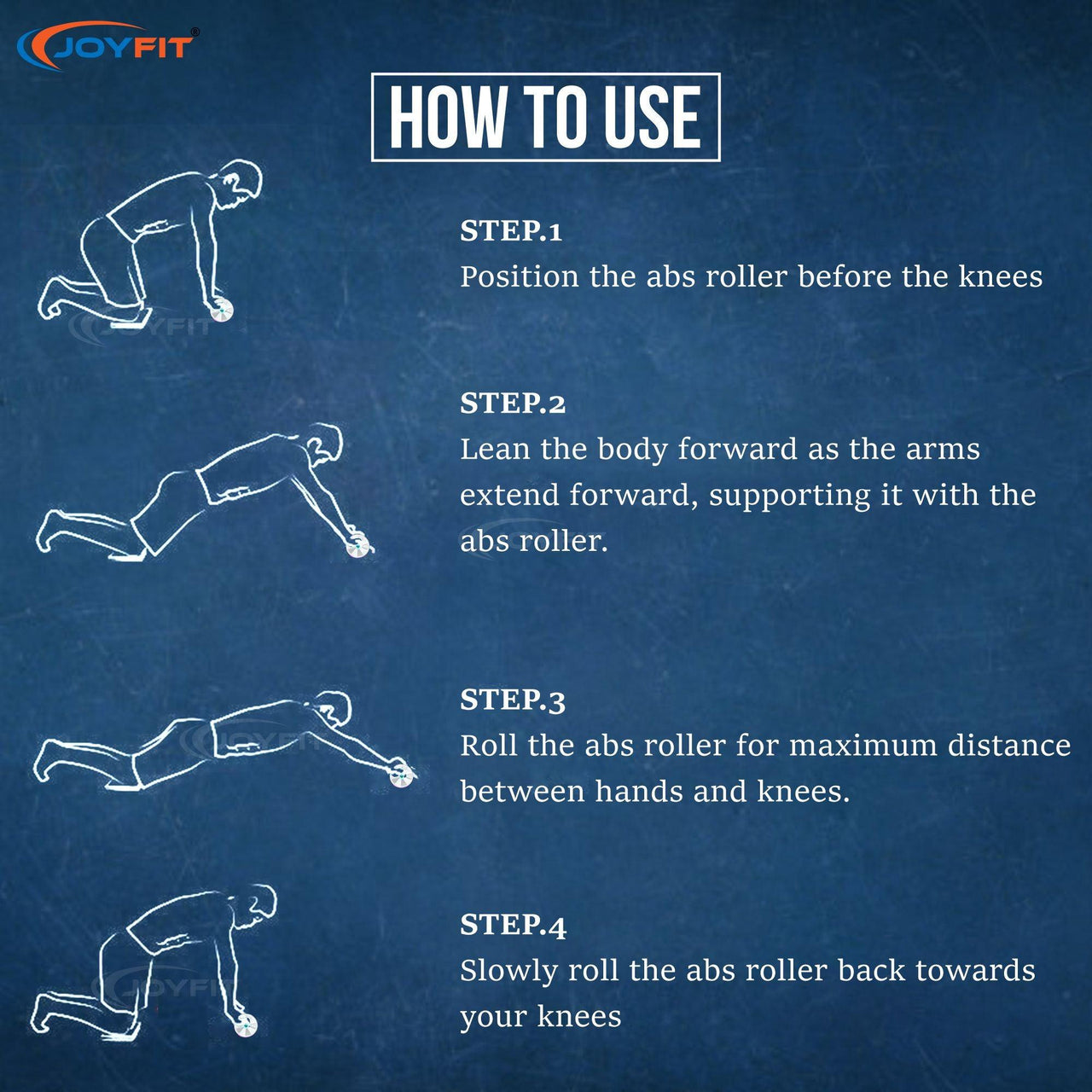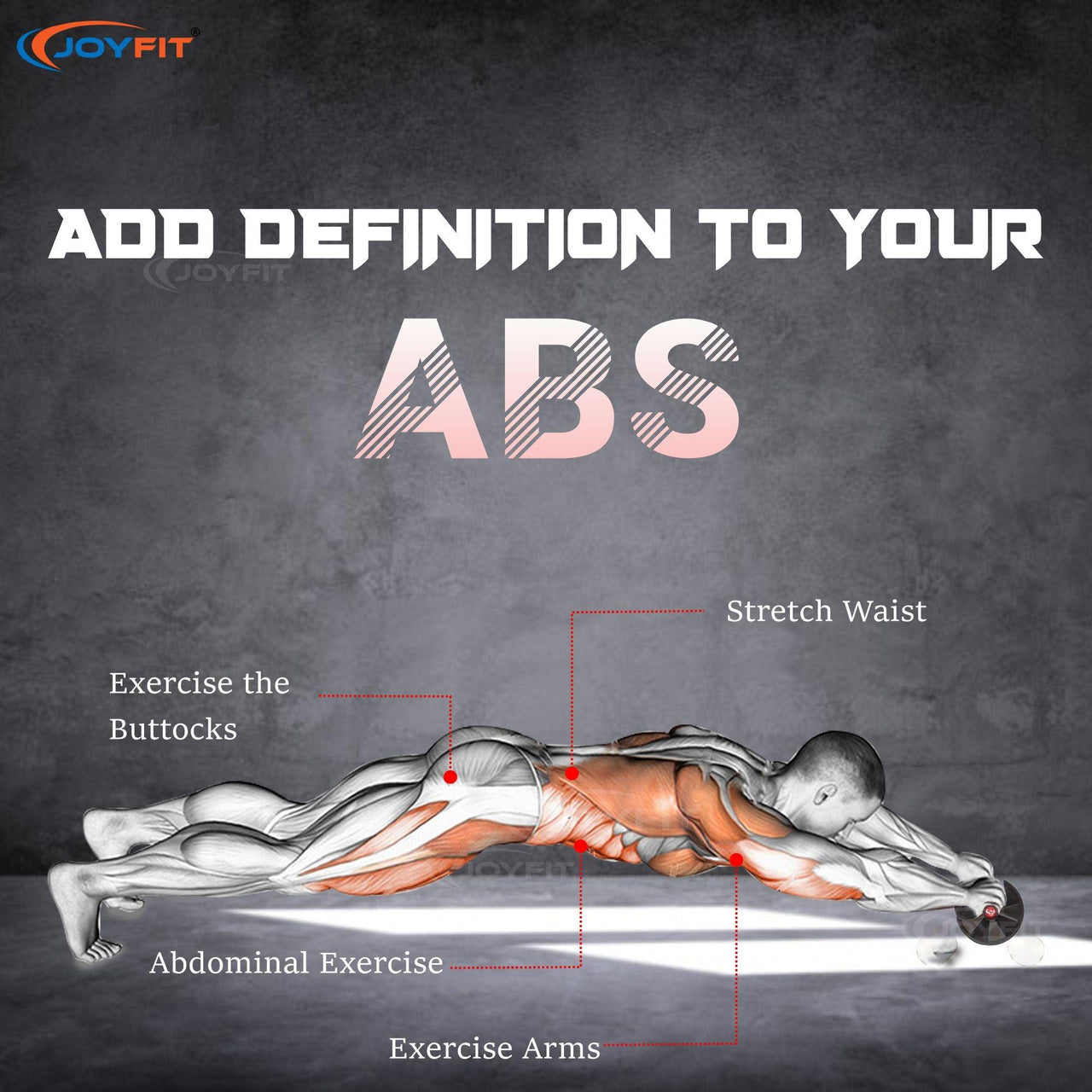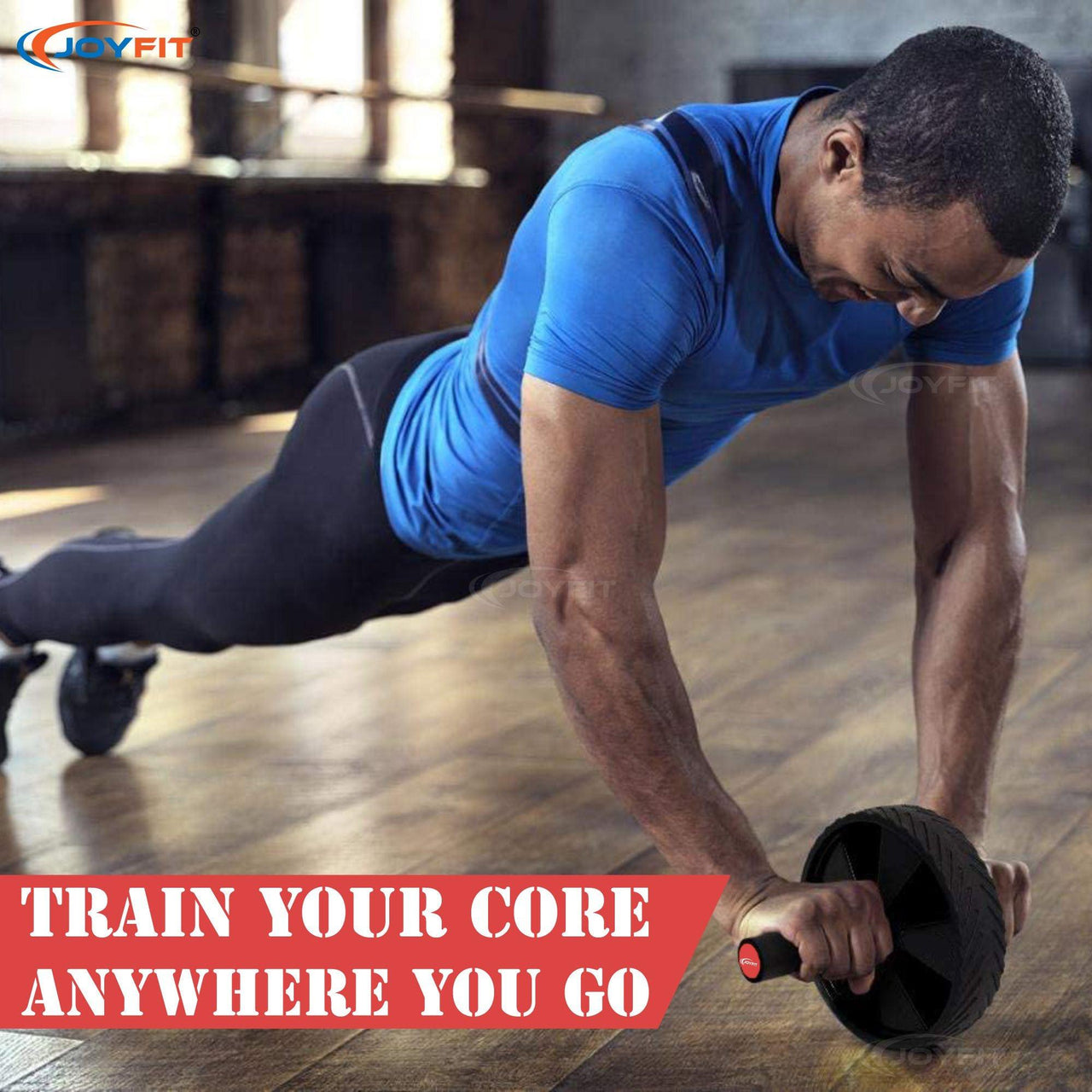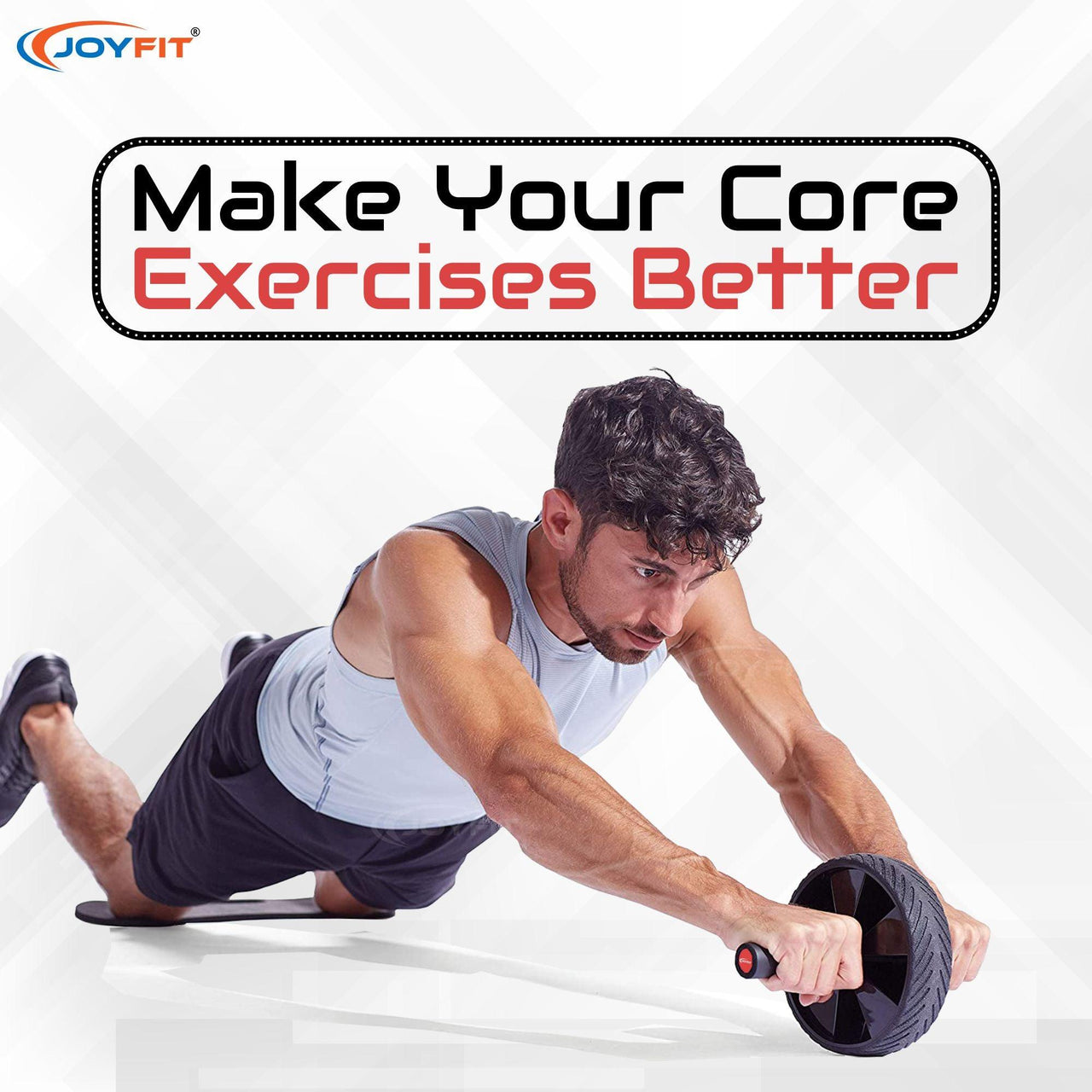 Ab Roller- Non-Skid Ab Wheel Roller For Abdominal And Core Workout
Ab Rollers are one of the most common and versatile core training fitness equipment out there. The prime reason why they are popular is because they train the whole core that includes both abs, lower back and the obliques. 

The Joyfit Ab Roller Wheel is a Multi Abdominal Core Exerciser engineered for a good ab workout. Here's why we are preferred by many fitness trainers and trainees.
Features
Premium Quality Steel Frame 
The Joyfit Ab Wheel Rollers are made with strong and durable industrial grade steel framework which makes it strong and durable. A strong PVC layer coated with premium quality rubber makes the ab roller perfect to endure intense workouts. The ab roller handles are made with comfortable EVA foam that ensures safety and comfort. Our ab roller comes with a knee pad to protect your knees when you are working out.
The Wheel of the JoyFIt Ab roller is balanced at the exact centre of the bar which keeps the wheel from wobbling and and maintains body balance. The non-skid pattern on the wheels help the ab roller stay stable in any flat surface for smooth controlled movements.
The Joyfit Ab Roller comes with a comfortable knee pad to help protect your knee when you are using our ab roller.
The Joyfit Ab Roller Wheel takes care of your complete abs muscles, even the lower abs which are usually hard to target. Our ab rollers not only help you shape up your abs but, they are also perfect for toning legs, shoulders, arms and back with a variety of exercises such as ab wheel planks, straight and inclined roll outs, etc.
The strongly built Workout Roller Wheel can take any body weight and can be used at different angles. The simple and effective build of the workout Roller Wheel, makes it perfect for men and women.