Yoga Mat - 8mm Thick
Rs. 949.00
Rs. 1,500.00
-37% OFF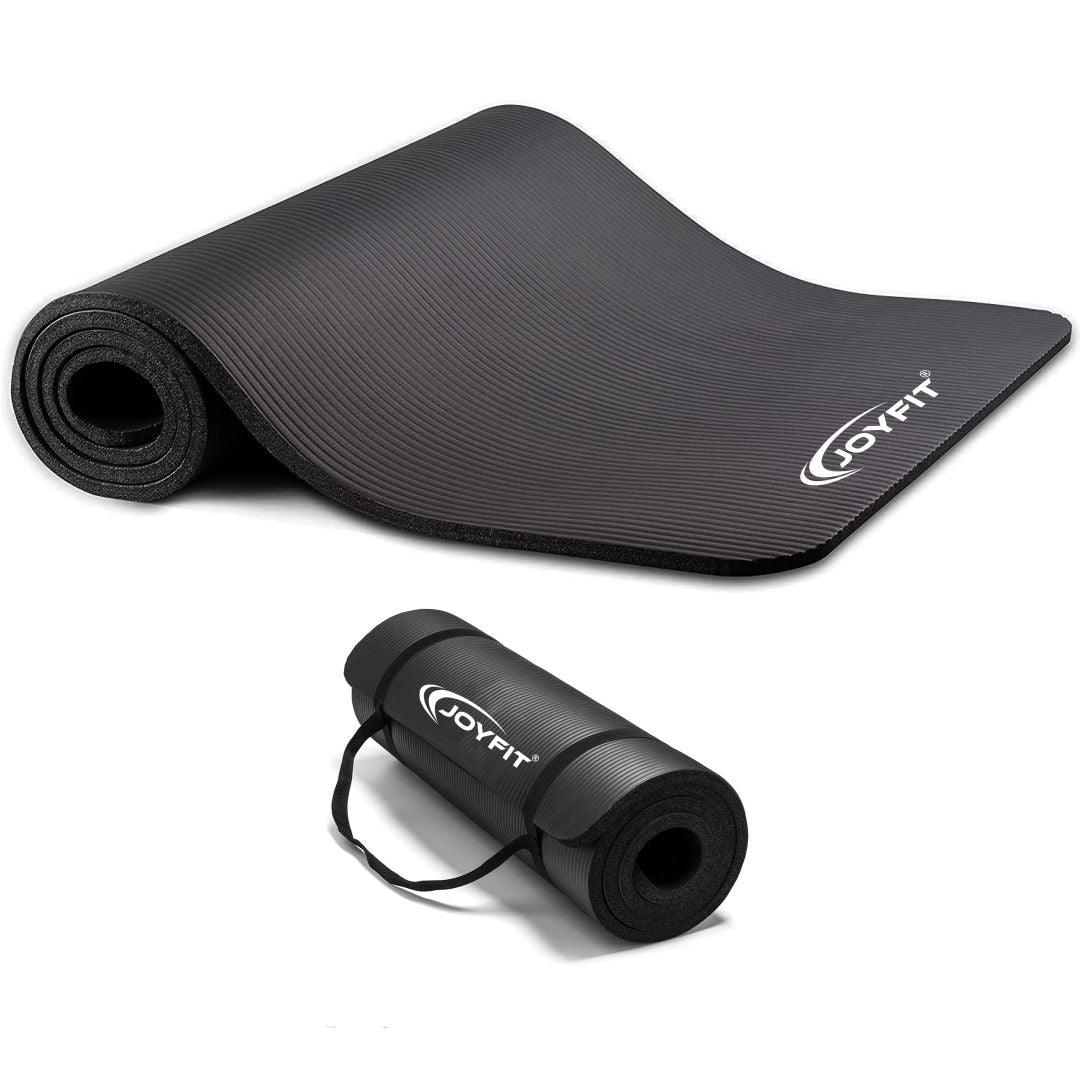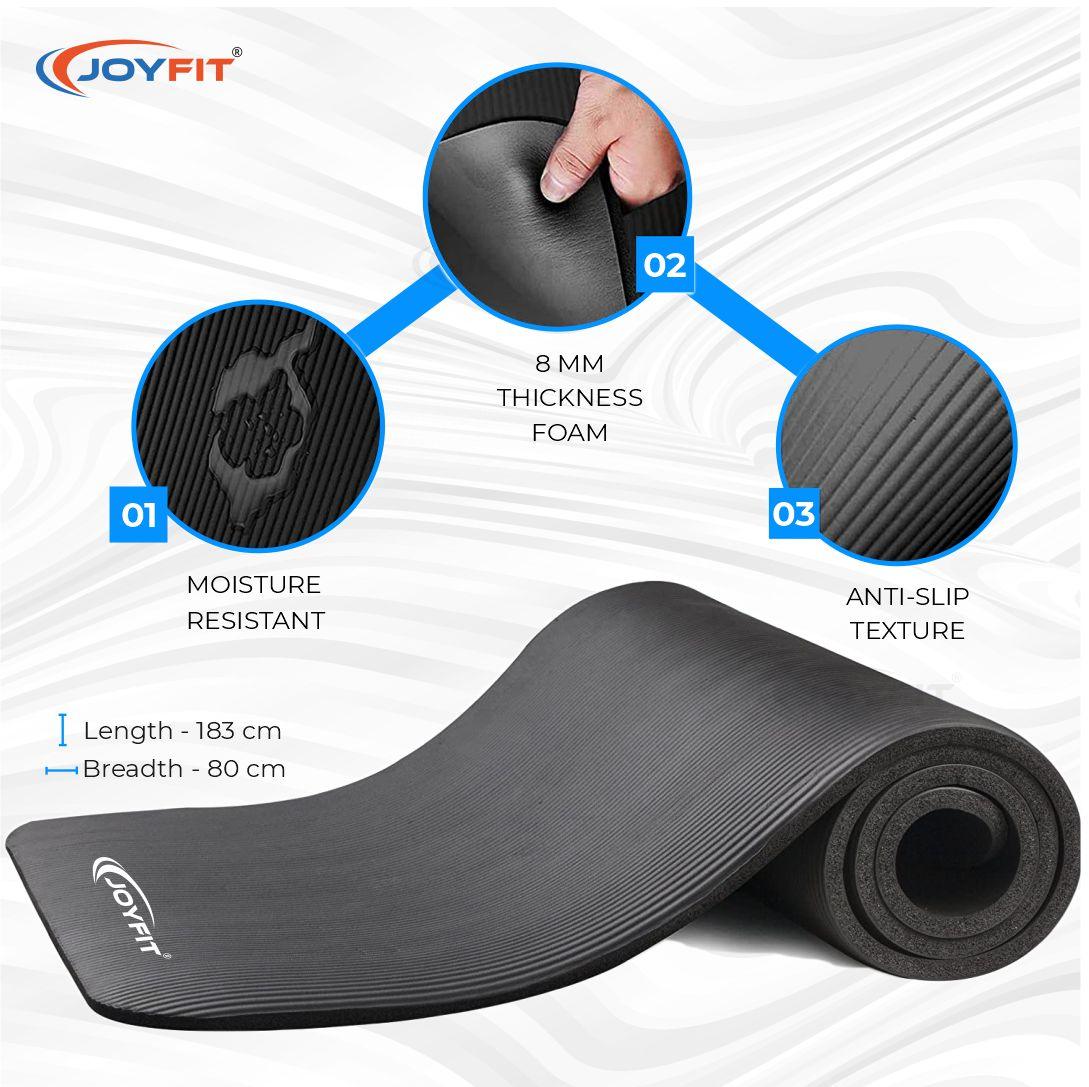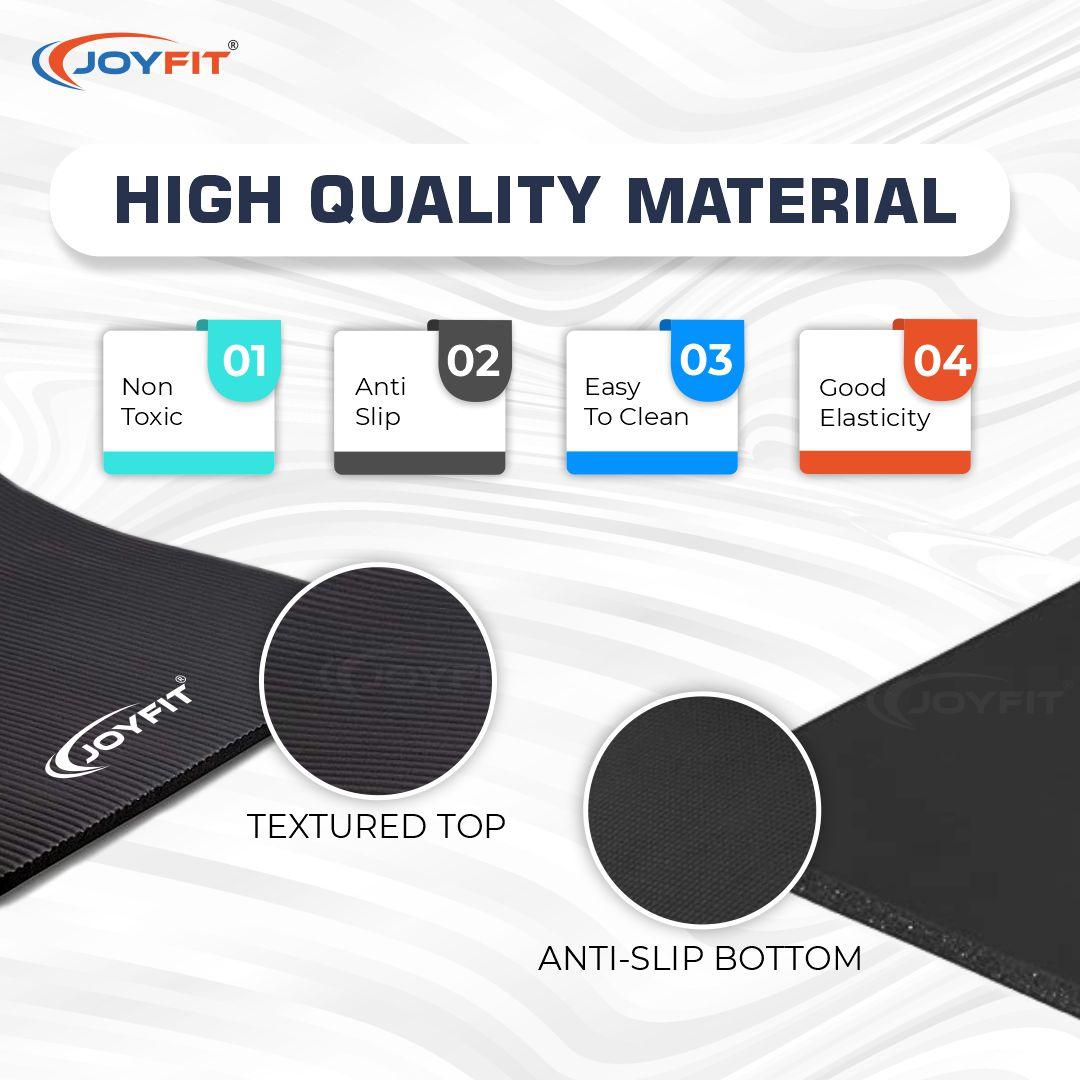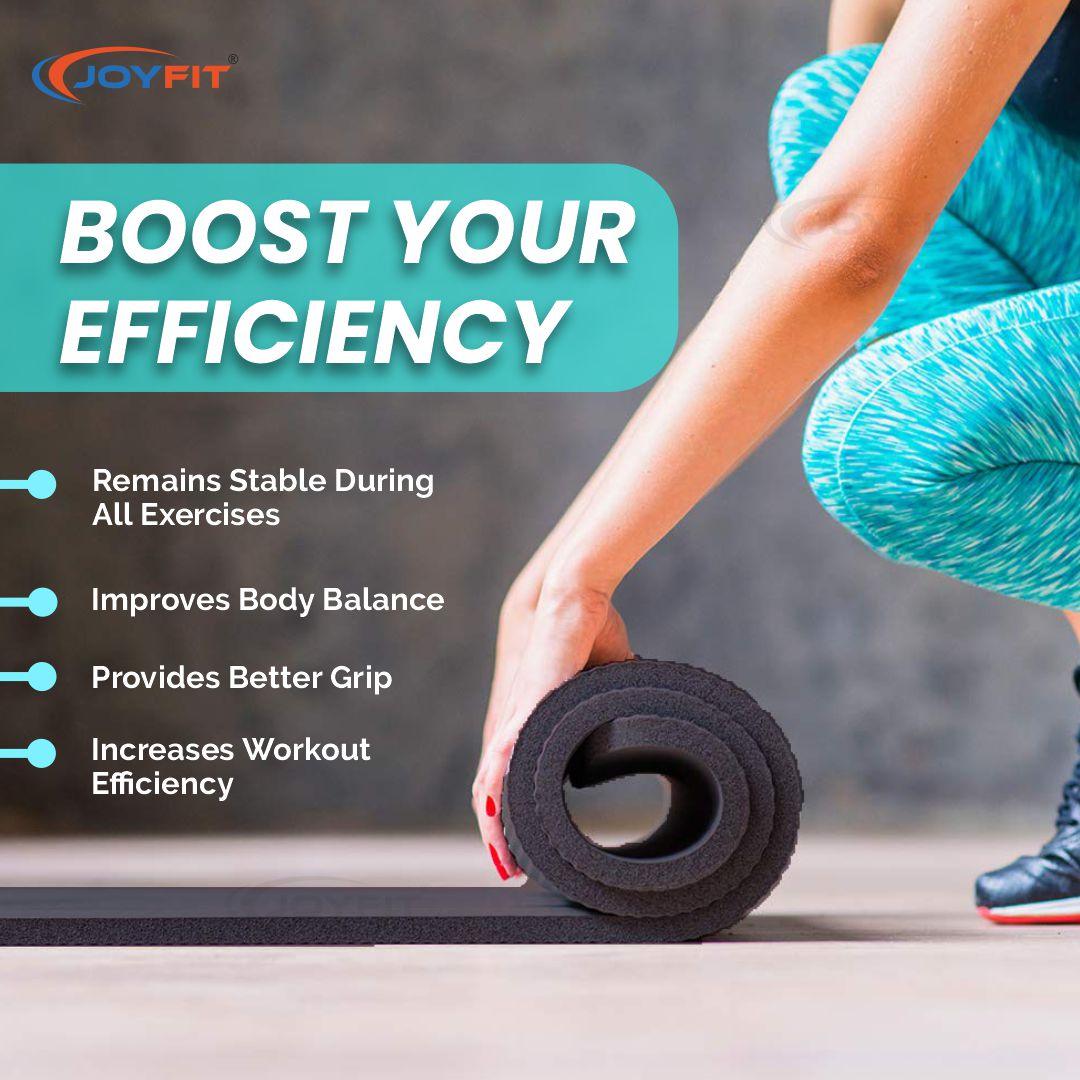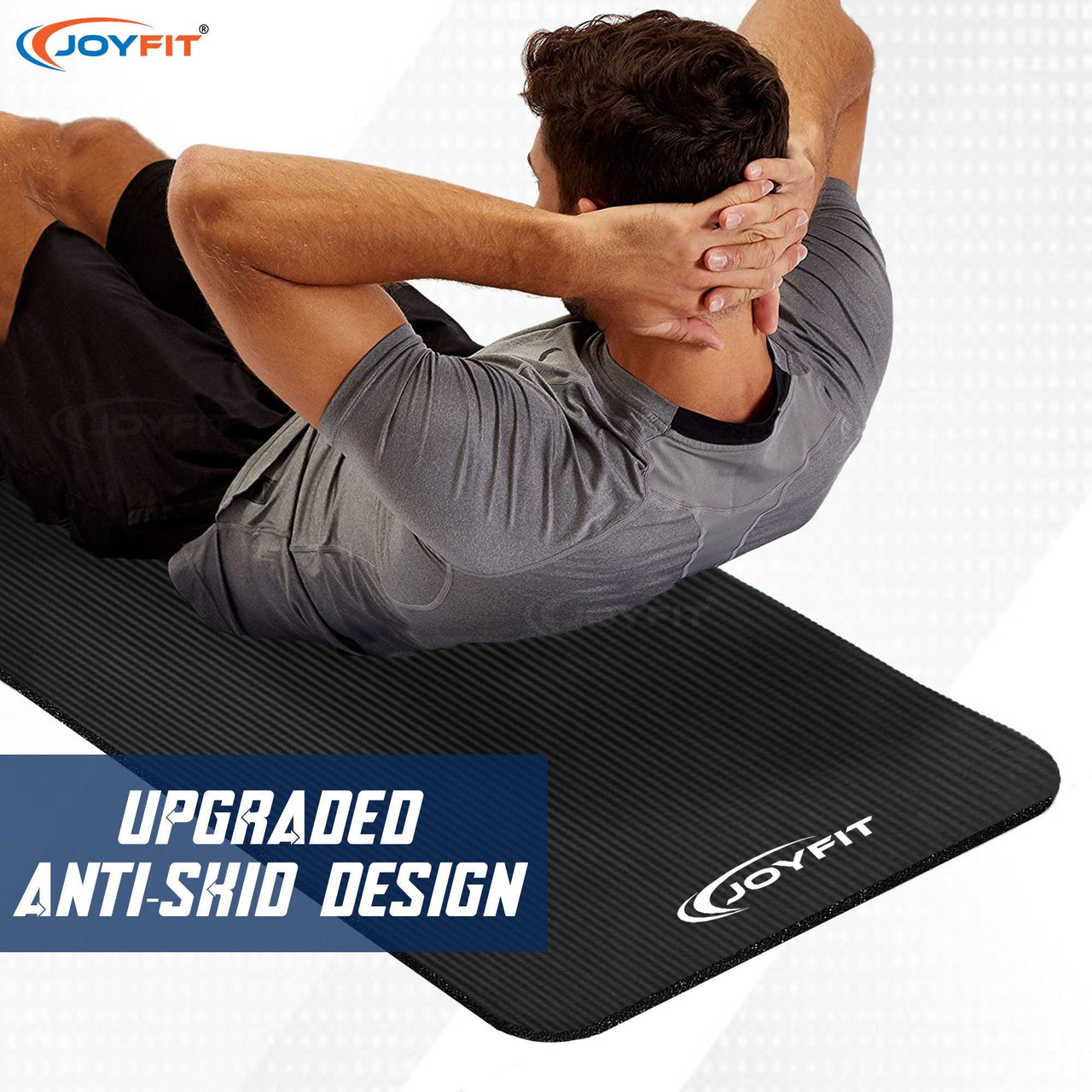 Yoga Mat-8mm Thick Waterproof, Anti-Slip, Anti-Skid for performing Fitness Exercises
With double-sided non-slip surfaces, Joyfit All-Purpose Premium Exercise Yoga Mat comes with an excellent slip-resistant advantage to prevent injuries. The moisture-resistant technology makes the mat easily washable. This yoga mat is thick and the surface prevents injuries and stays sturdy even during difficult poses. Our Yoga mat is perfect for Sun Salutations, Vinyasa, Chair Poses, etc. It can also be used for stretching while working out in the gym or pilates. The double-sided texture gives you the freedom to customize your experience. While one side reduces slipping, and the other gives you extra cushion. 
Specifications
Durable built up-

 Made of high-quality NBR material and non-tear technology, it won't rip, shred or stretch with use. The closed-cell surface locks out germs, dirt, and moisture to keep bacteria and stinky odors bay. Easy to wipe clean. 
Perform your Asanas Efficiently-

 The extra-thick yoga and exercise mat helps you achieve elongated poses, balance, and comfort all at once. This Yoga mat is perfect for Sun Salutations, Vinyasa, Chair Poses, etc. 
Broad Dimensions-

 

The Yoga Mat is 183cm long and 80 cm wide which allows you to comfortably perform all the necessary exercises. The broad surface area also makes it usable for pilates, stretching, and warm-up exercises. 
Has double Non-slip surface-

 The double-sided non-slip surfaces stop the mat from sliding. The subtly textured surface prevents hands and feet from slipping out of position. 
Safe and Environment-Friendly-

 

The Joyfit Yoga Mats are built with eco-friendly TPE rubber which is not only good for nature but also is good for your workout. 
Portable and Easy to Carry-

 

The Joyfit Yoga mat is highly portable and can be easily carried around with the Free carry bag included in the pack.
PACKAGE CONTAINS- 1 Pc Yoga Mat and 1 Carry Bag

Previous Product