Yoga Ball with Inflation Pump
Rs. 899.00
Rs. 2,000.00
-56% OFF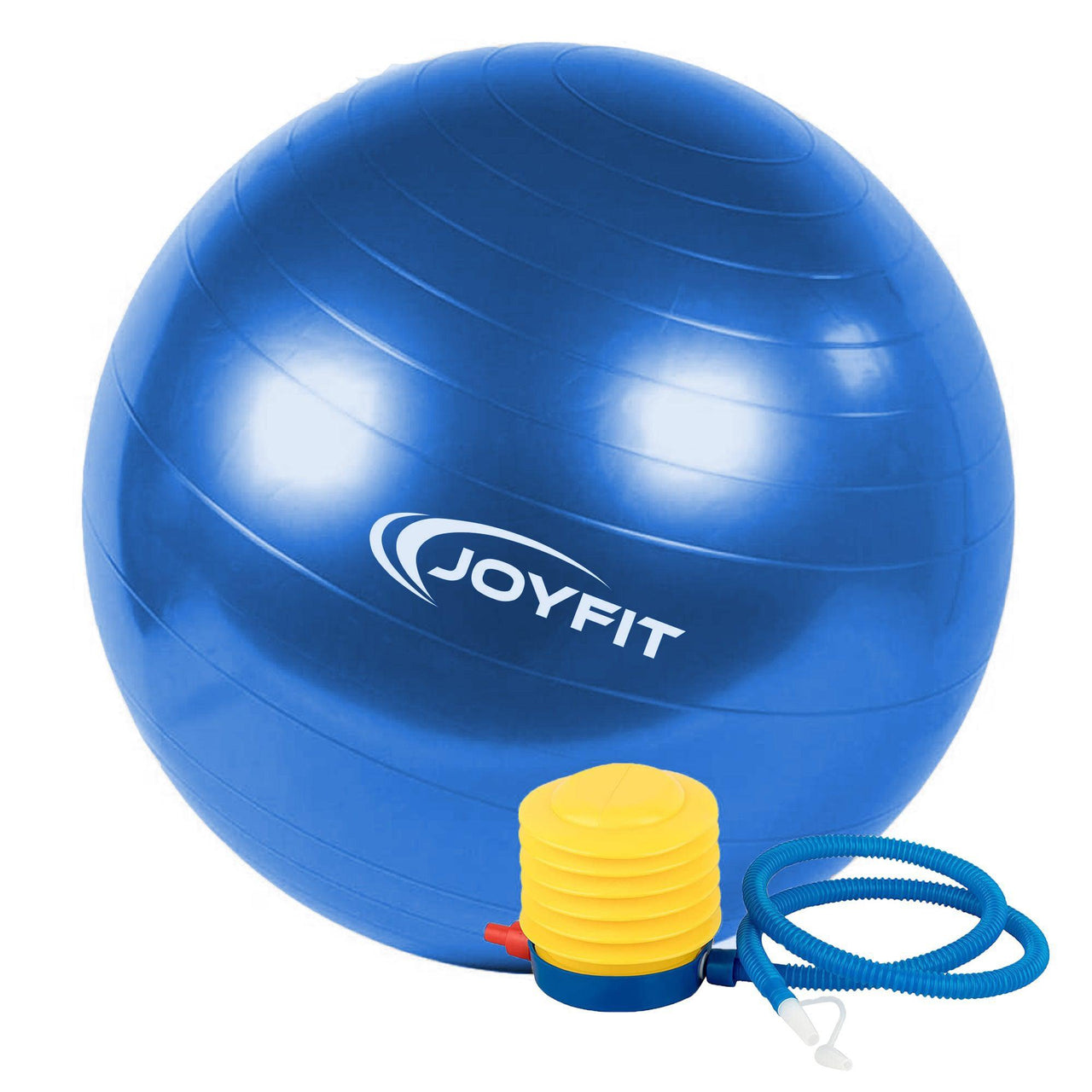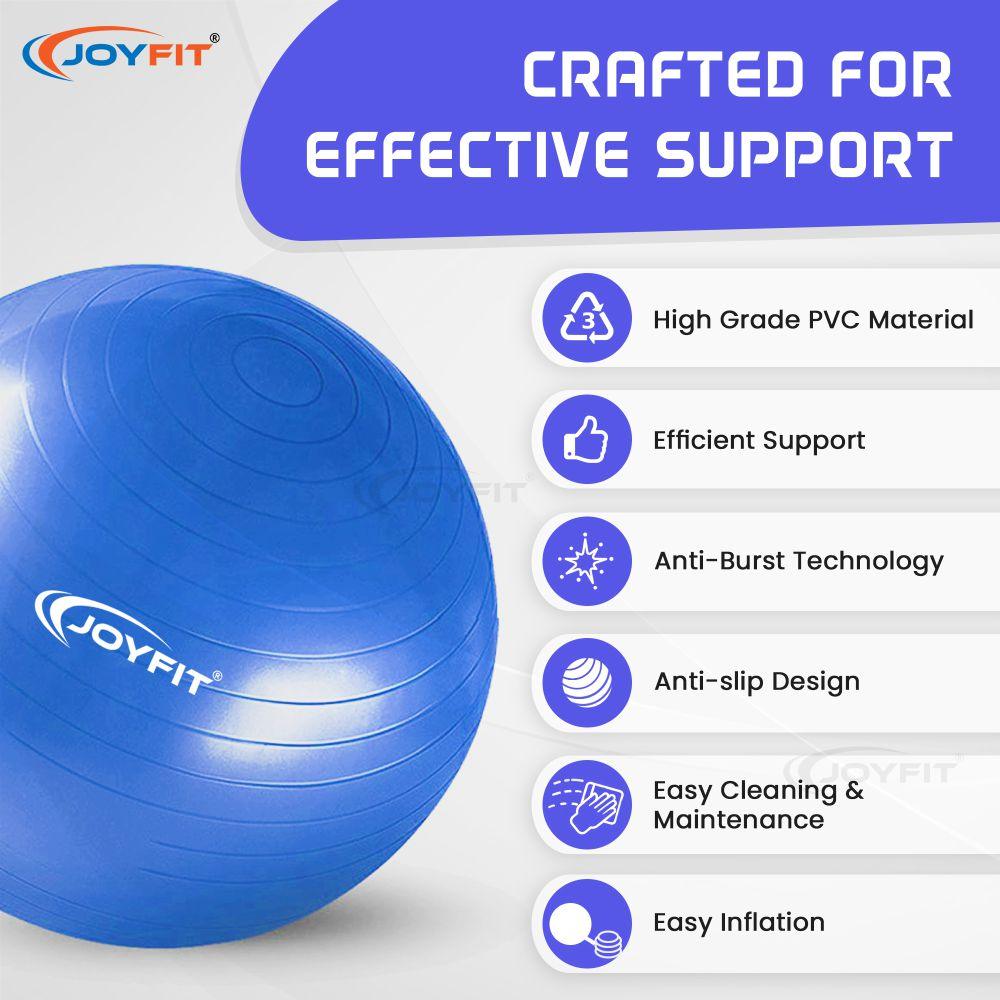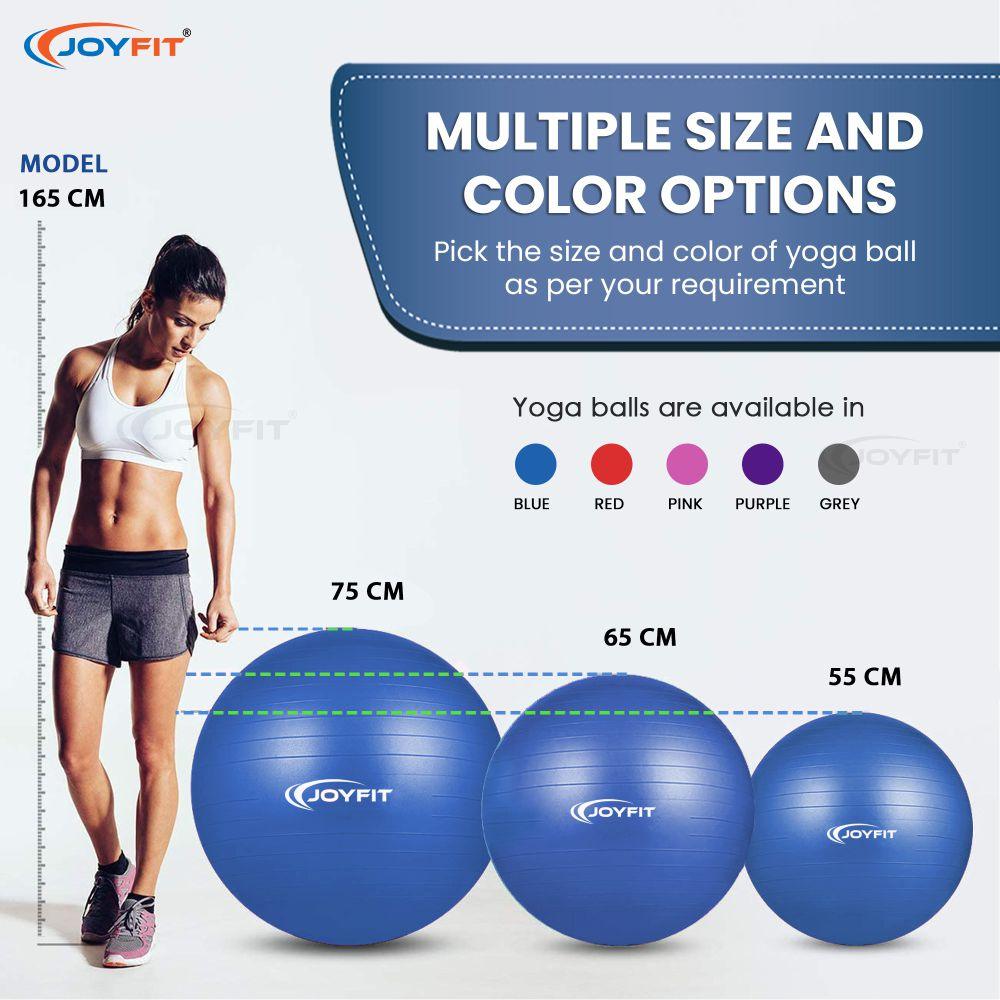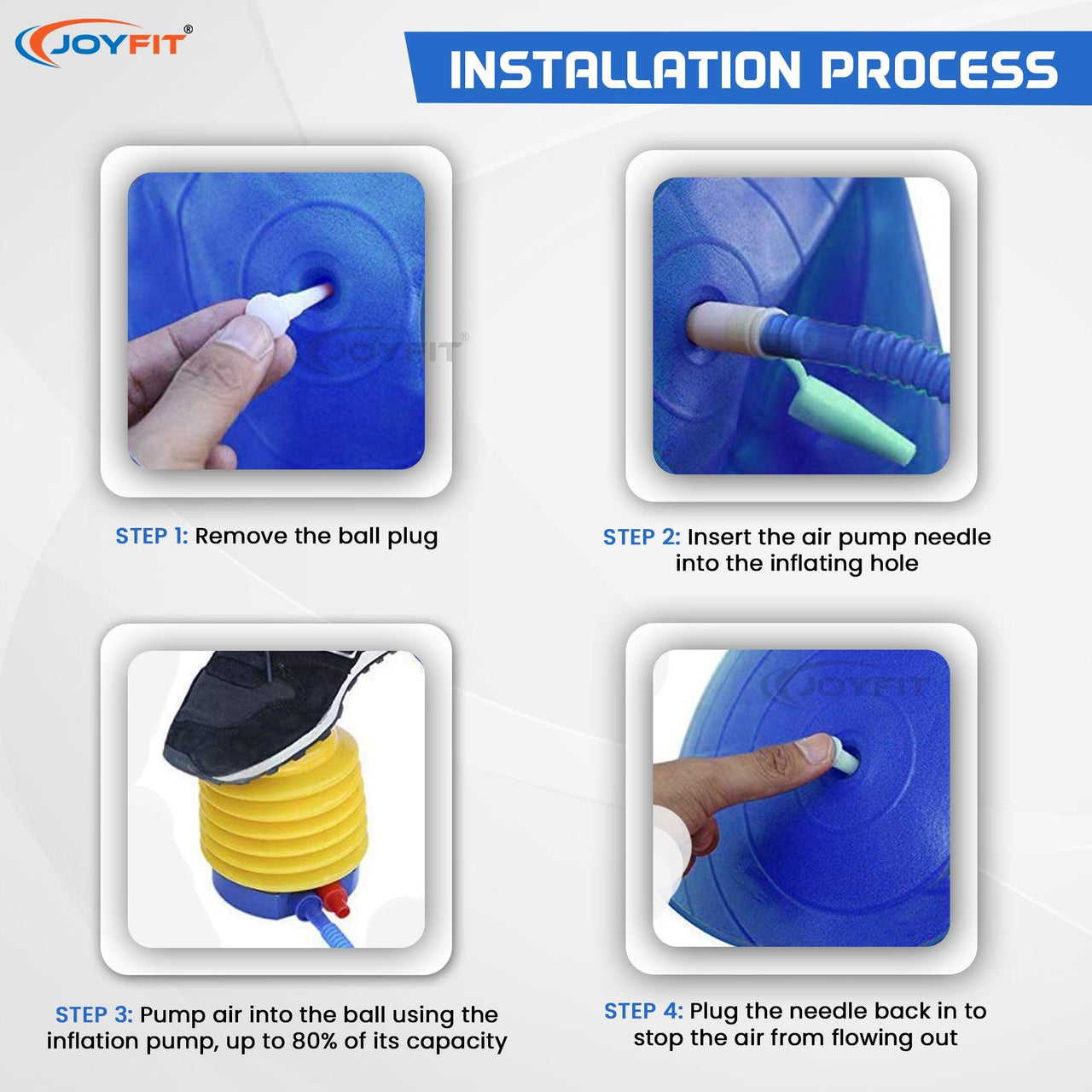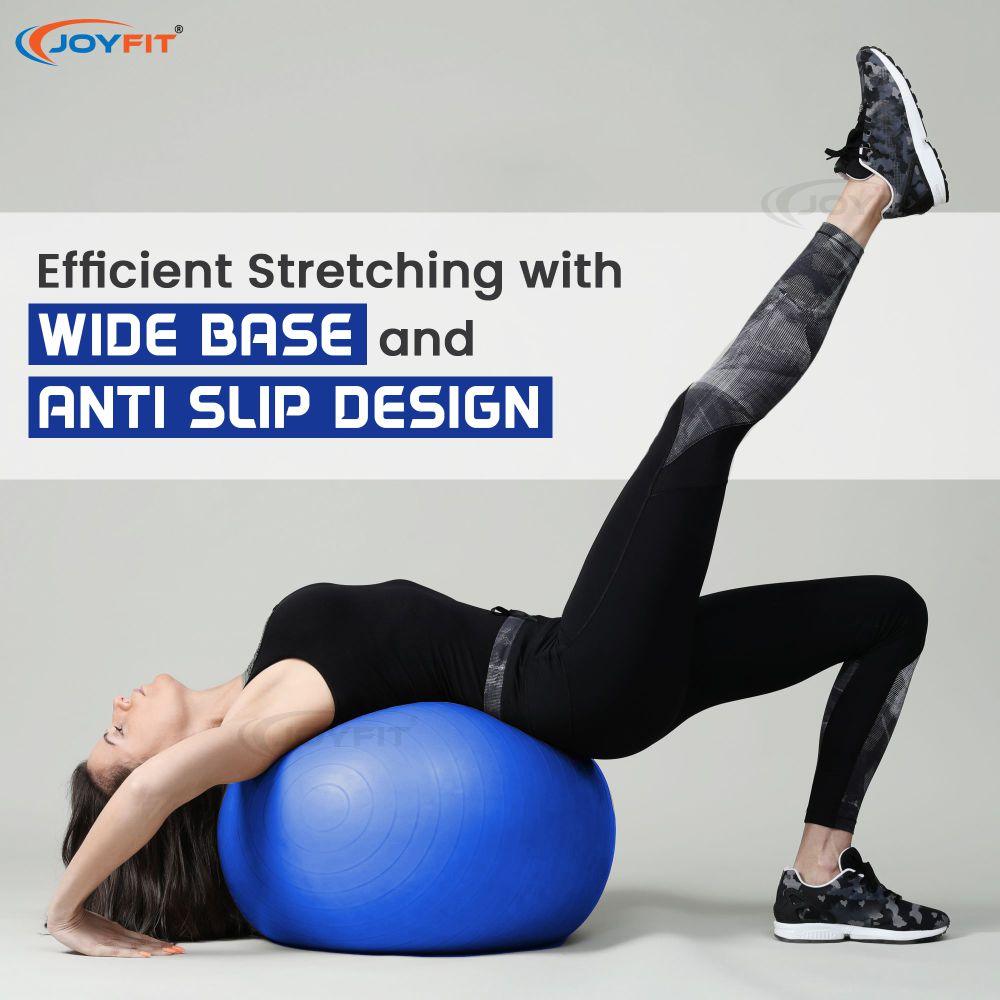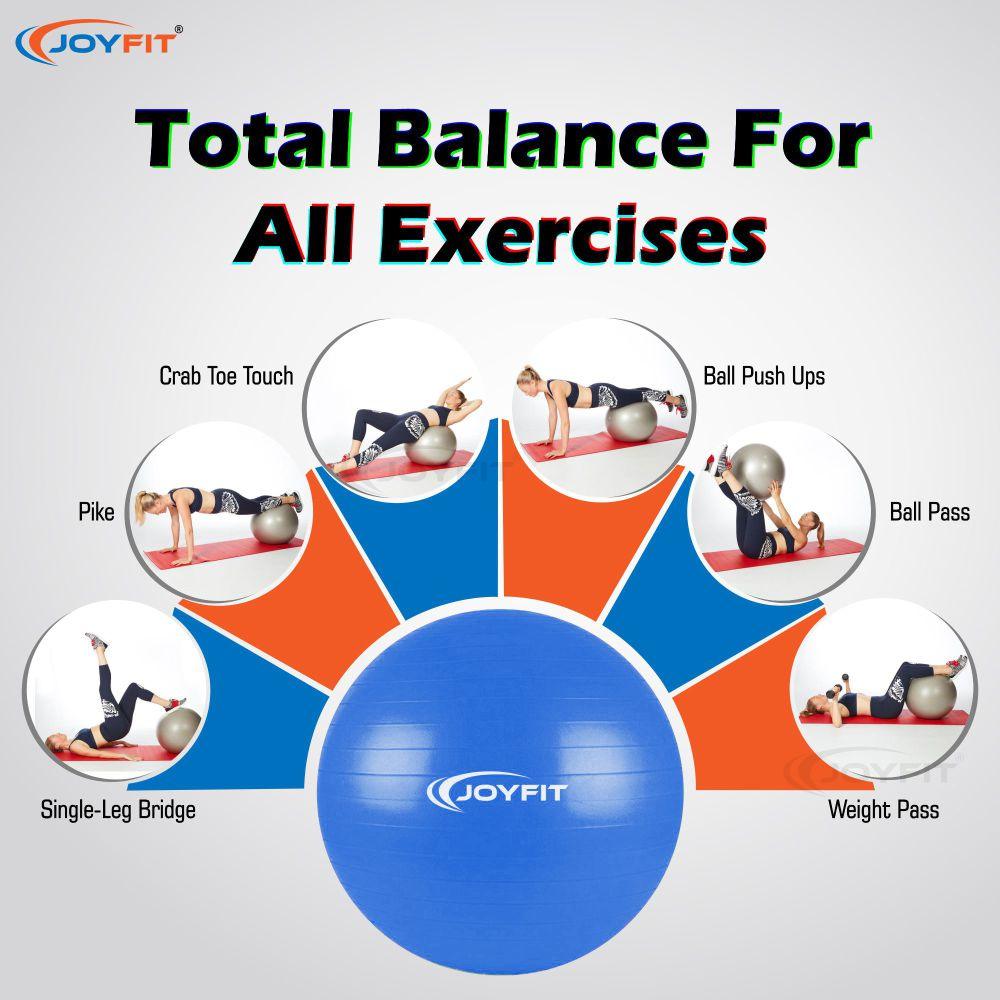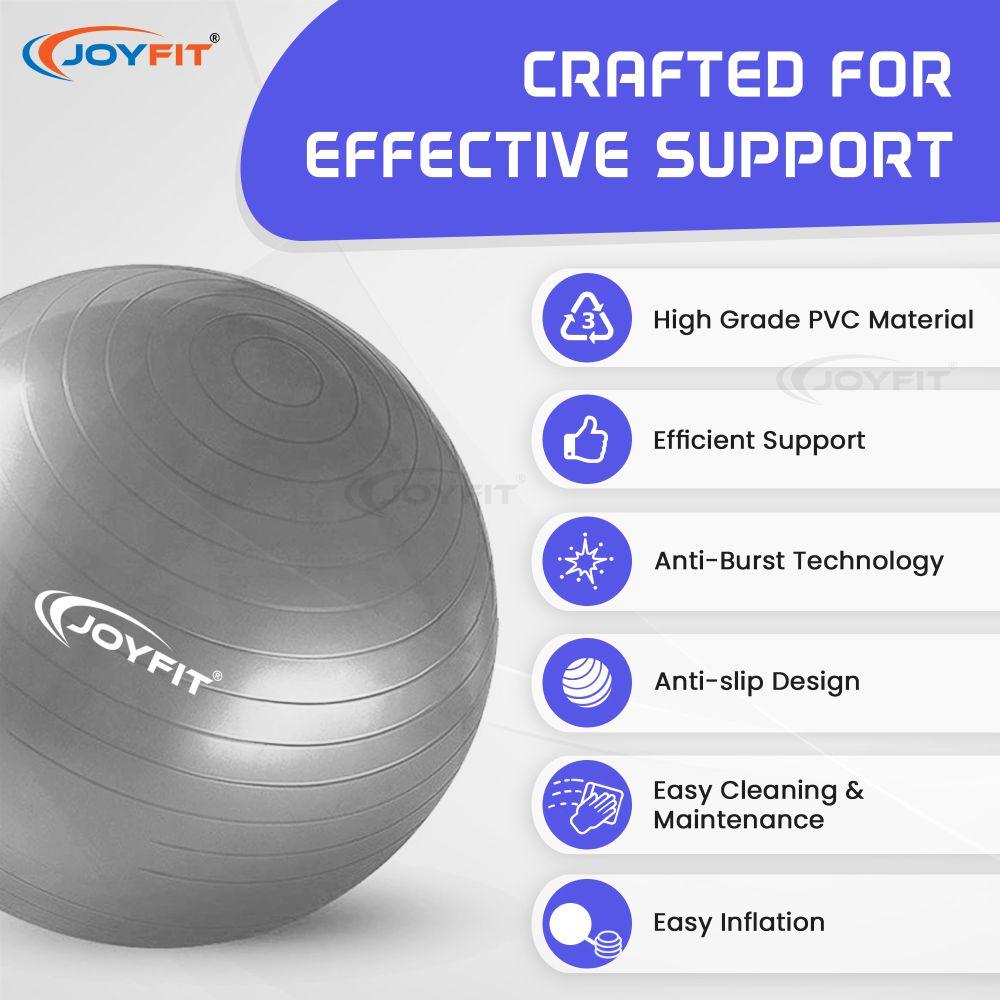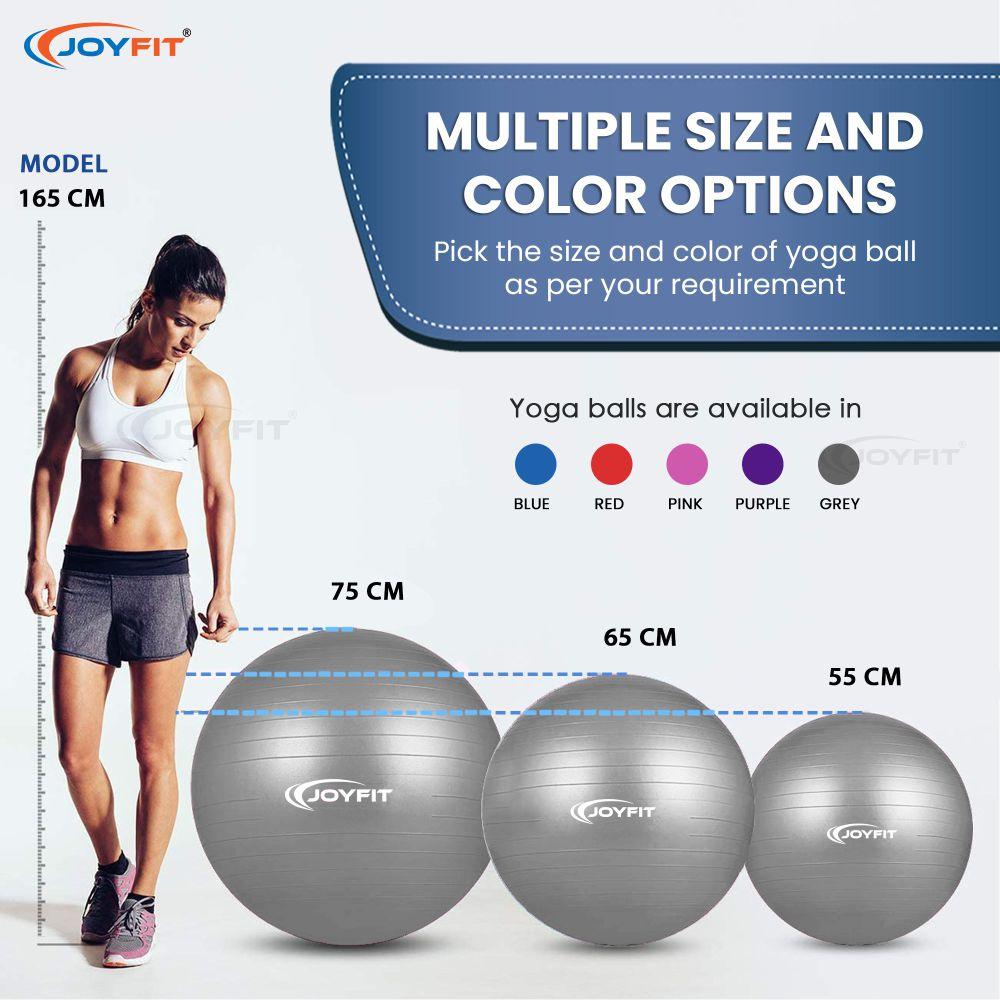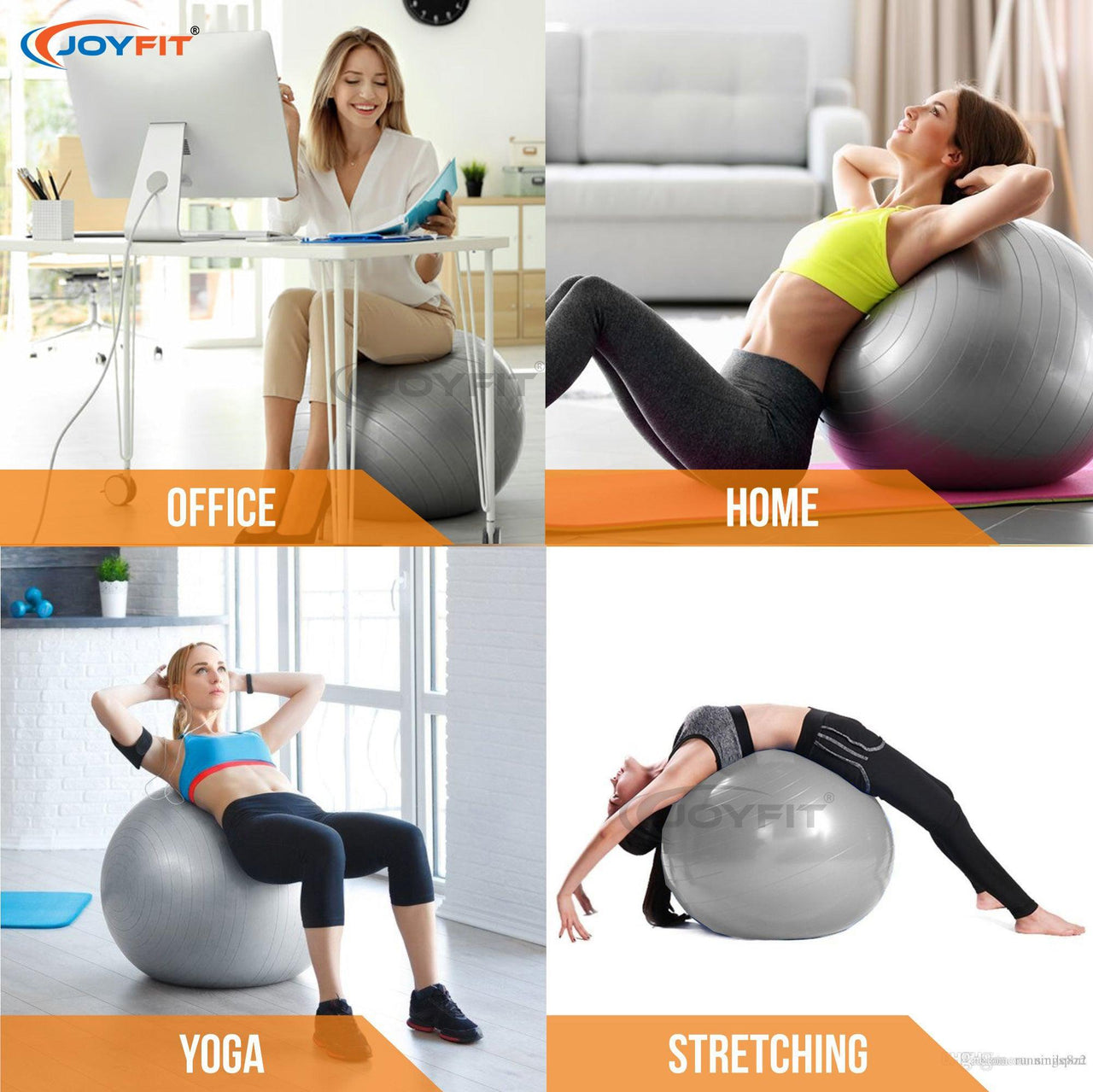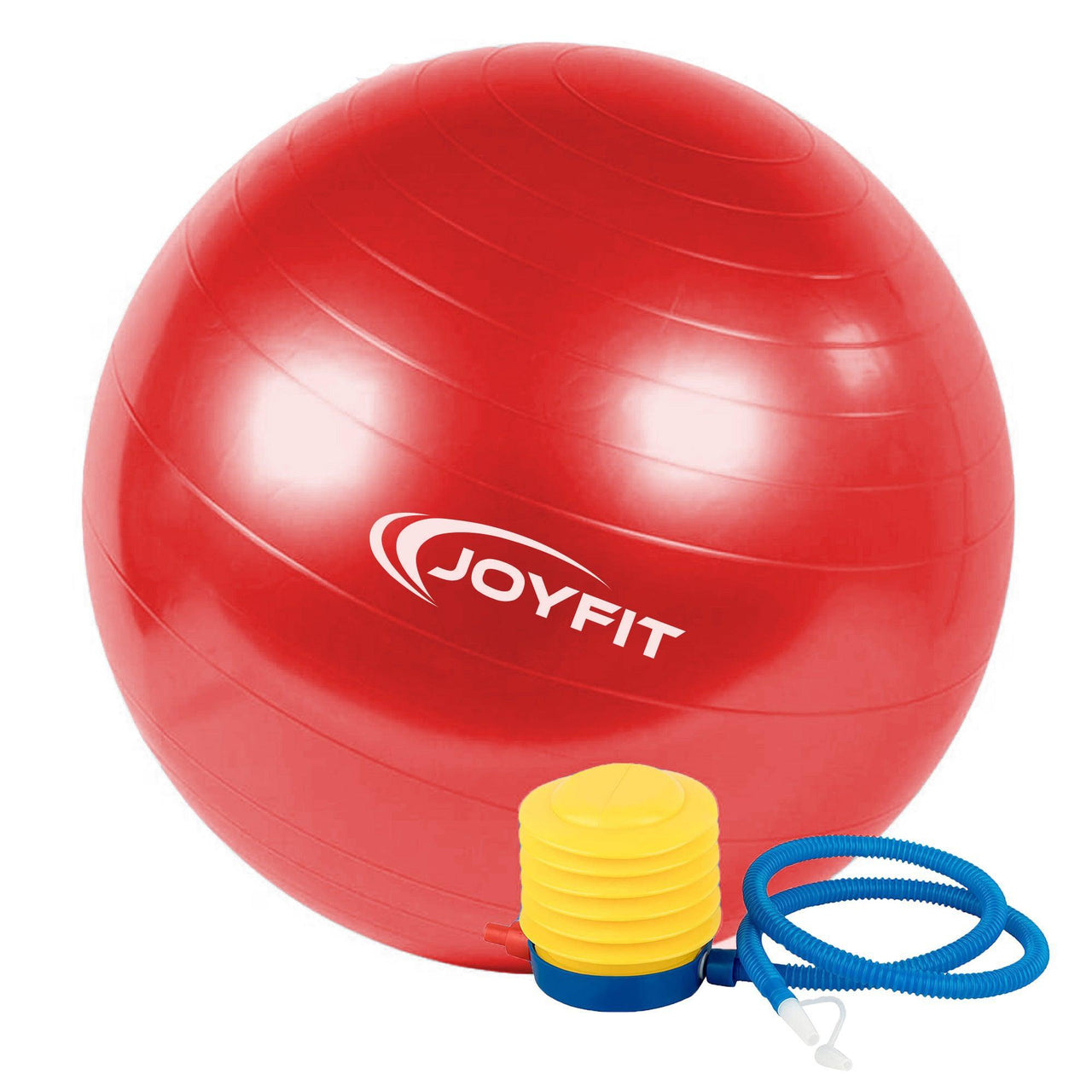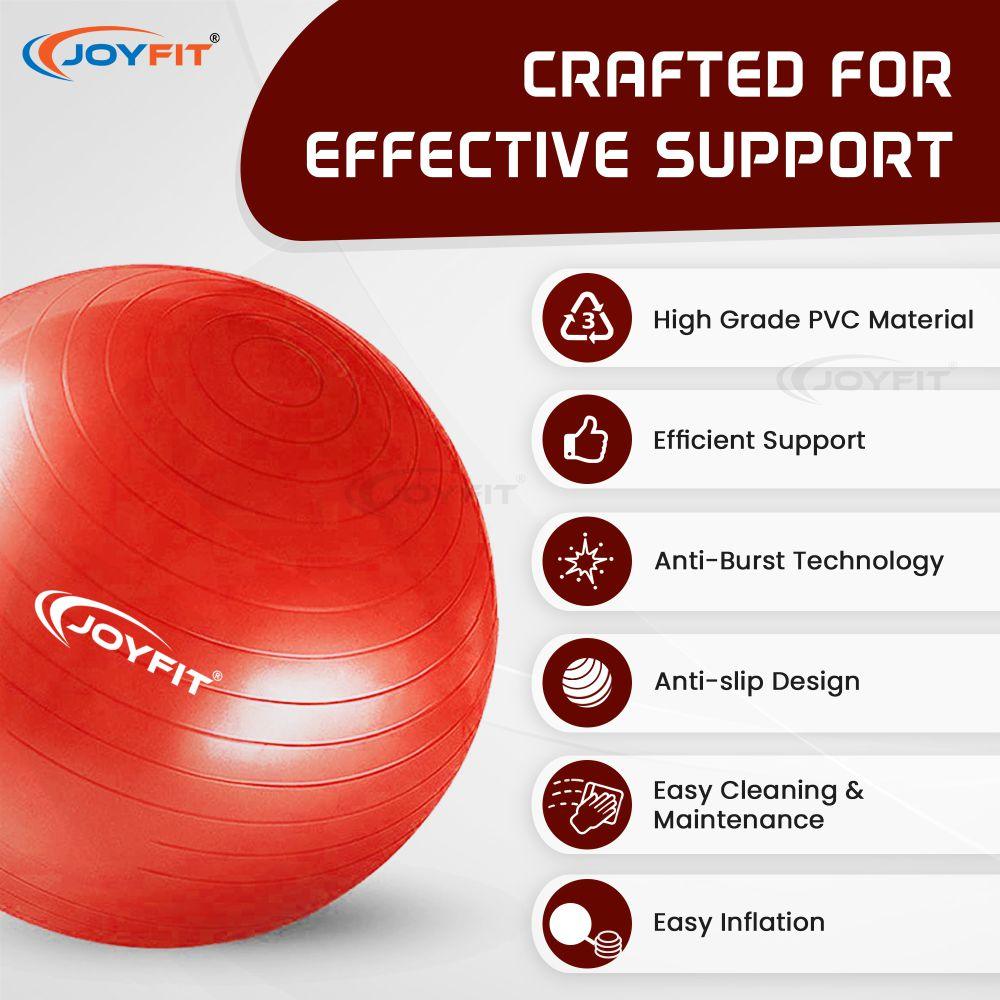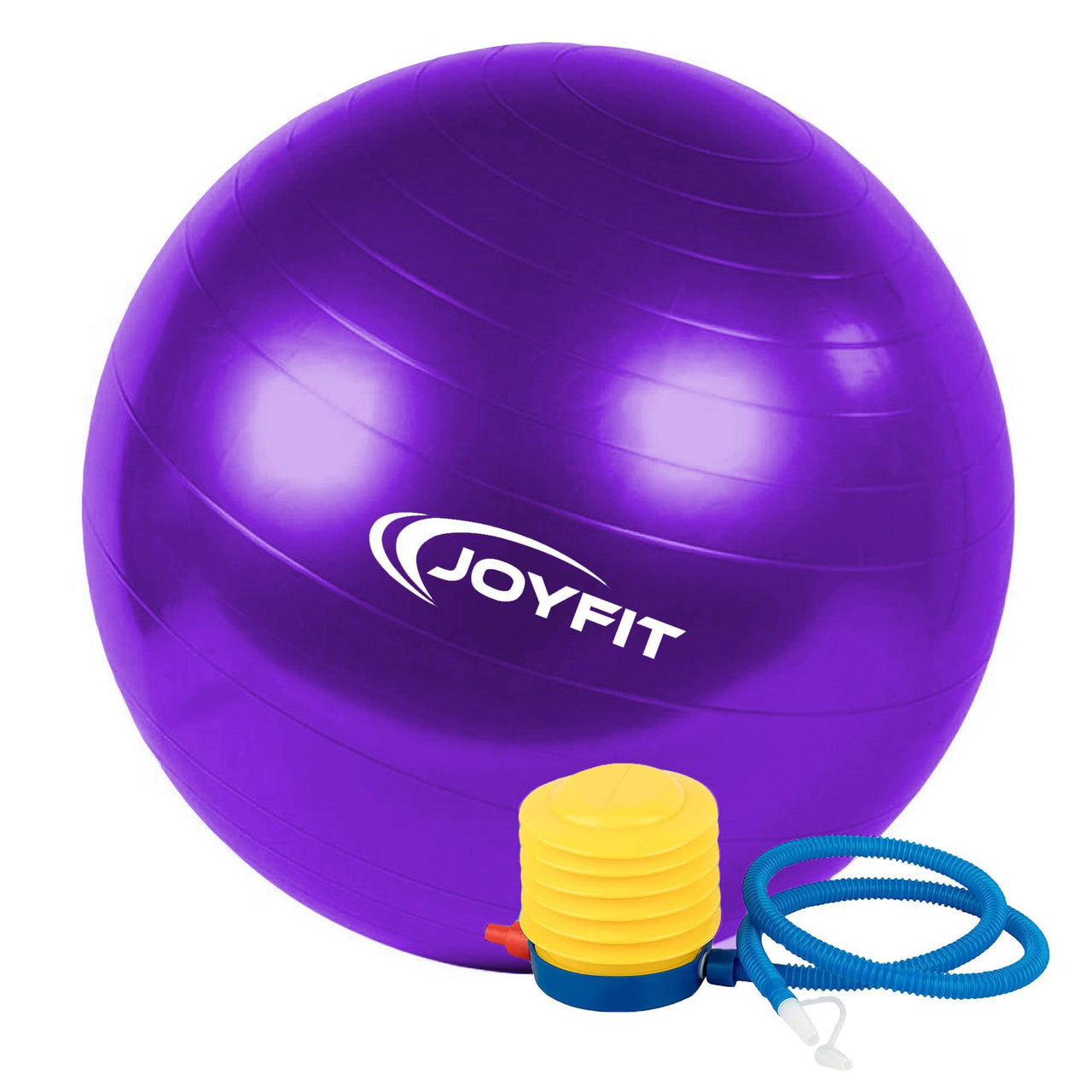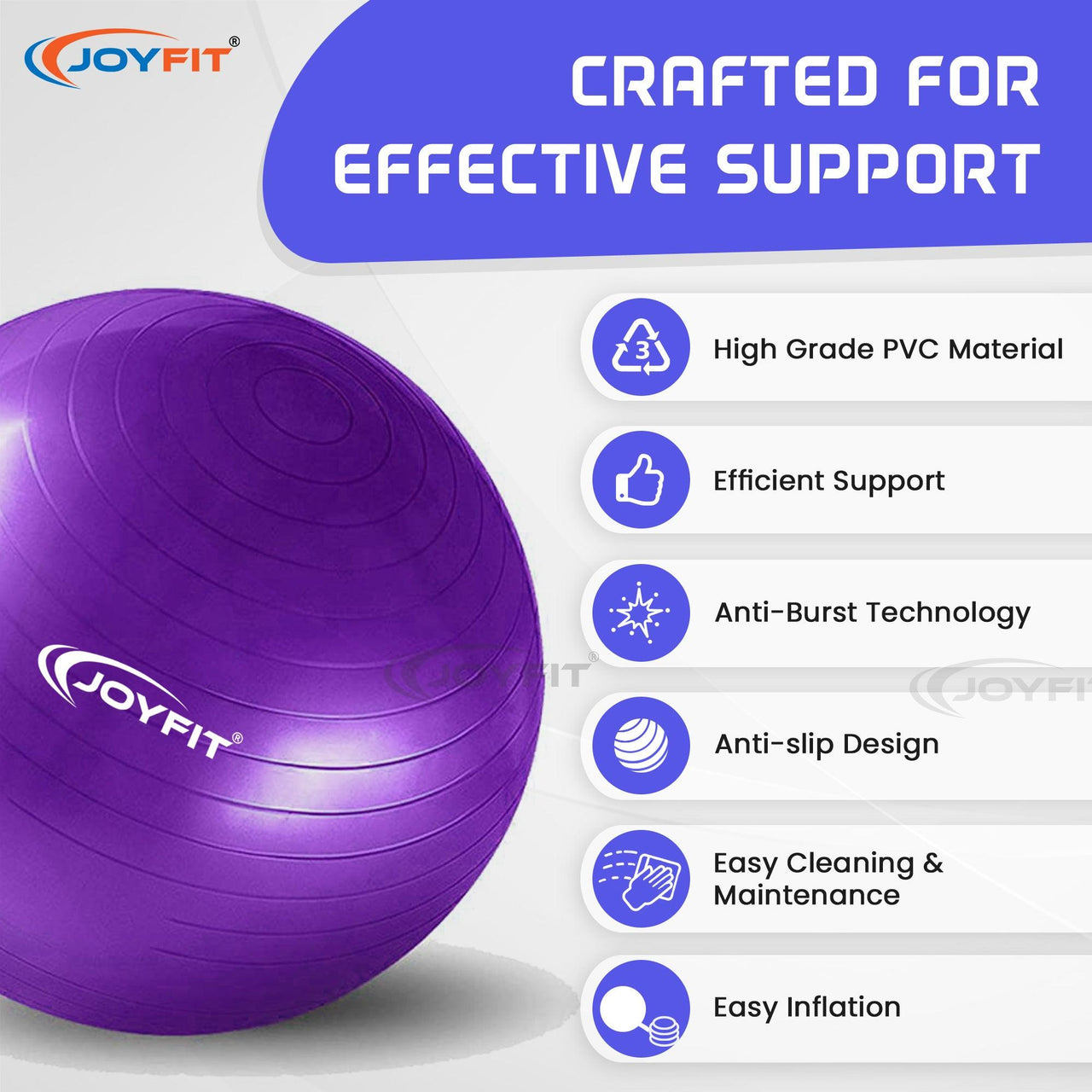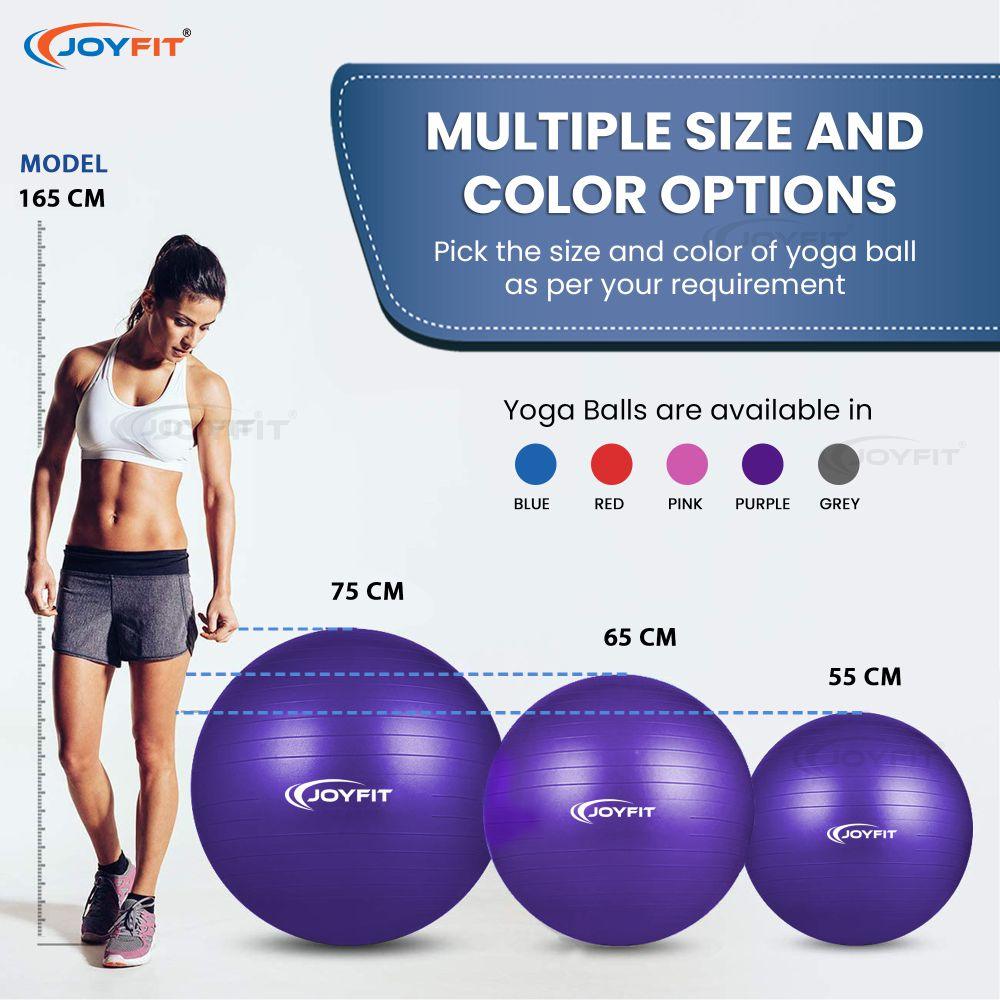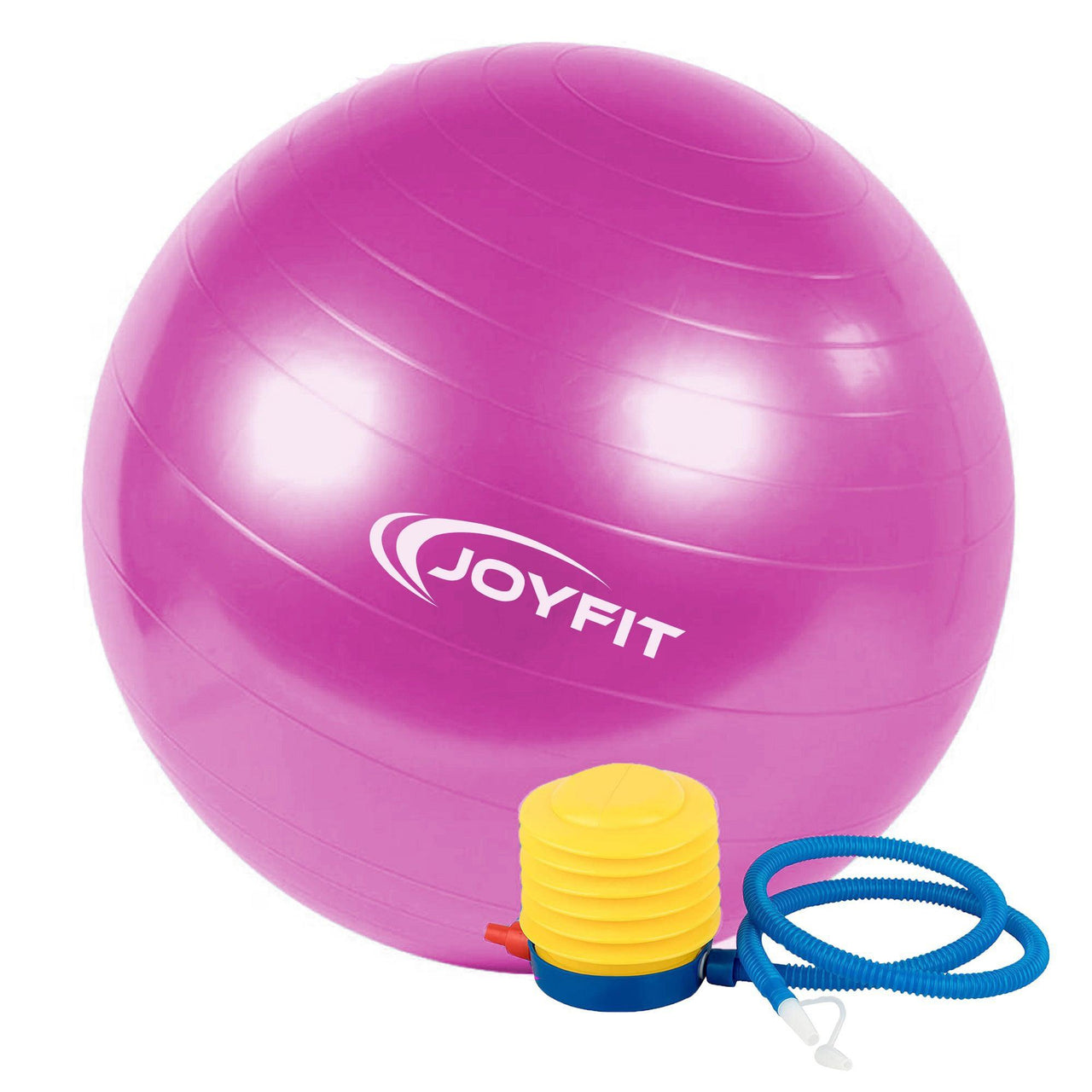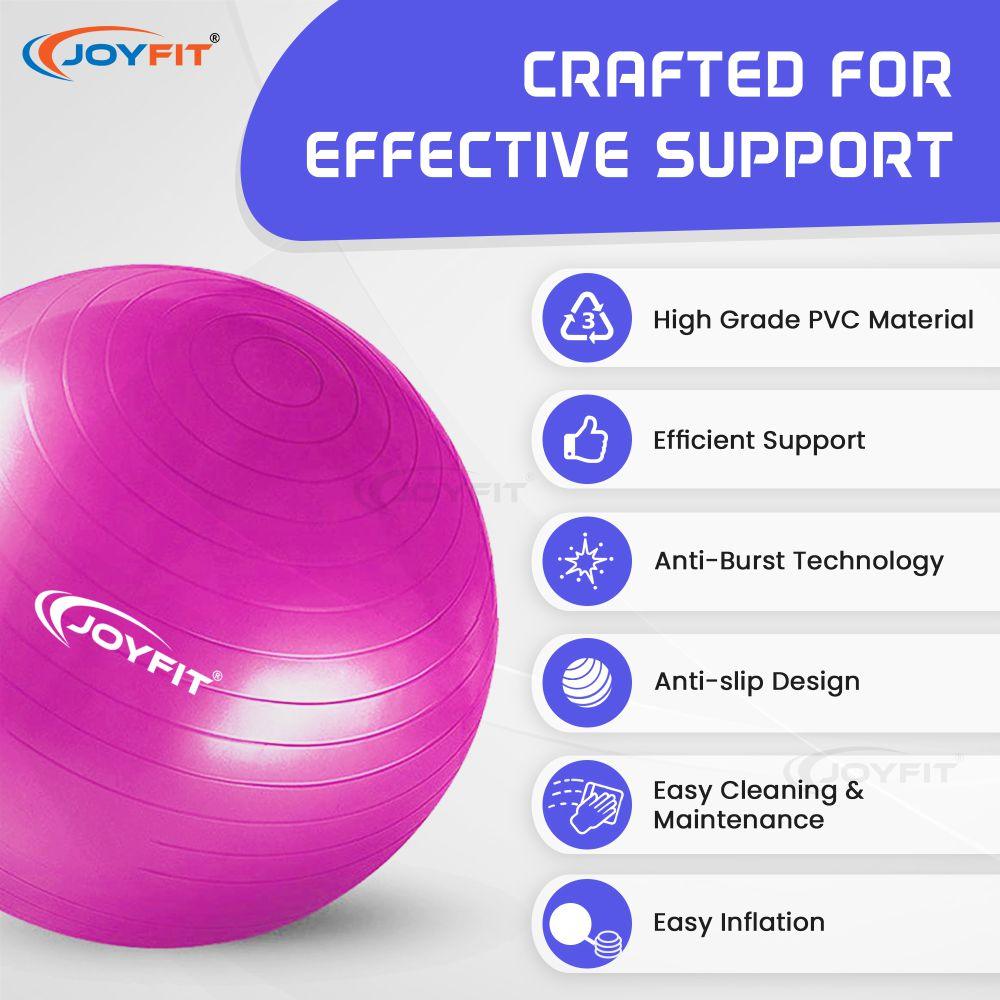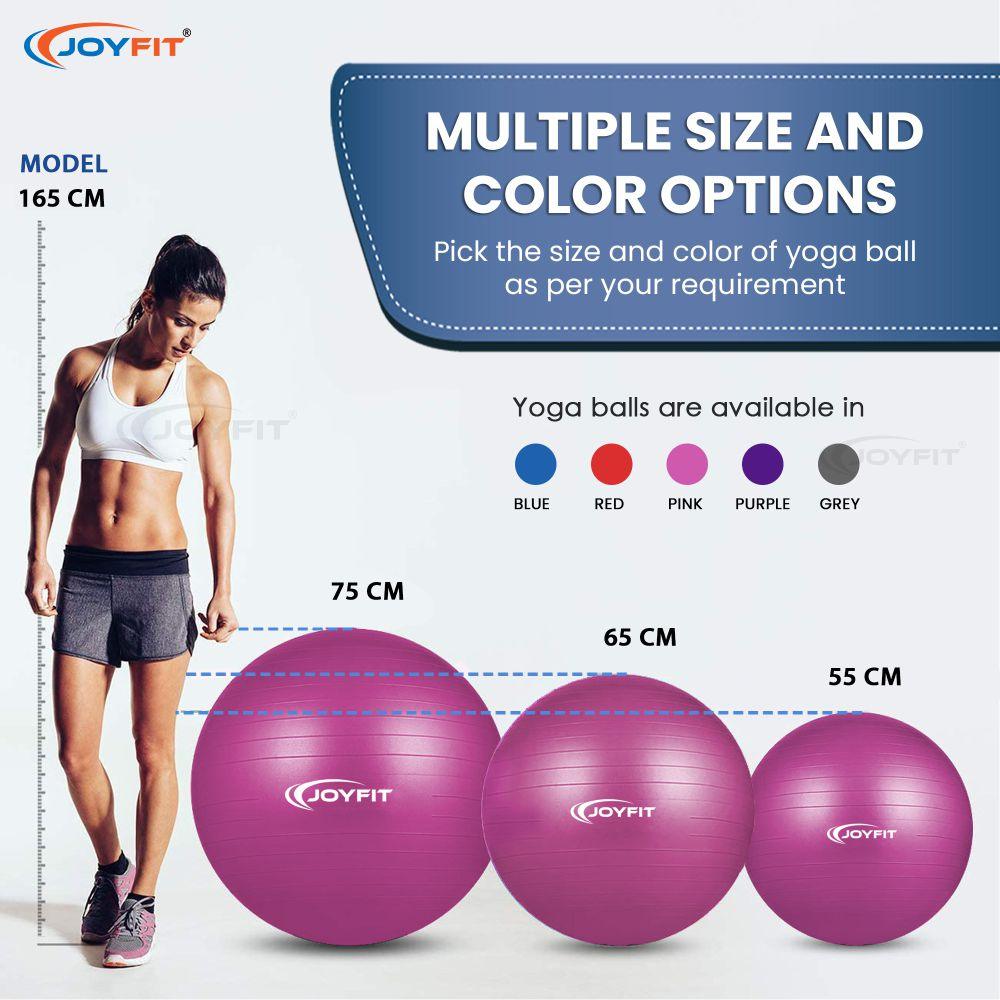 Yoga Ball (Multicolor) with Inflation Pump for Yoga, Pilates, Core Training, Home/Gym Workouts
The premium quality and efficient design of the Joyfit  Gym Ball makes it great for pilates, yoga, and pregnancy gymnastics. The Joyfit exercise Ball is built with high-quality PVC plastic that can easily handle up to 100kg of body weight. The Joyfit Exercise Balls are manufactured from ultra-tough, burst-resistant rubber, perfect for tough or weighted exercises. It has a wide diameter, which can provide a broad base to perform exercises comfortably and provides stability to the workouts.
 Balls are available in five attractive colors Red, Pink, Purple, Blue & Grey; and 3 different Diameters 55 cm, 65 cm, and 75 cm. Pick your favorite exercise ball and start your workouts. It is ideal for both men & women.
Product Specification 
Durable Anti-Burst Material The Joyfit Yoga Ball is Constructed using high-quality PVC layers, which makes it highly durable. When used with care, it can carry up to 100 Kg of body weight. 
Slip-Resistant Our Gym ball comes with an anti-slip pattern on its surface. This helps maintain a good grip while performing exercises. 


Broad Base The various sizes of the Joyfit gym ball helps maintain good stability for all body sizes and can be used to perform many different exercises. 


Included Air Pump for Inflation The Joyfit yoga ball comes with a quick, inflation air pump to easily inflate the ball. This Yoga Ball is delivered deflated and can be pumped up in minutes using an air-pump with minimal effort. 


Multidimensional Exercises Our Exercise Ball is used in many fitness programs such as Yoga, Pilates, Pregnancy FItness exercises, Gym, and Home workouts. 


Pick Your Colour & Size This durable, anti-burst exercise ball is available in five attractive colors Red, Pink, Purple, Blue & Grey. You can pick the color of your choice, all color balls are available in 3 different sizes- 55cm, 65cm, and 75cm. 


Easy Usage

The Joyfit Workout Ball comes with an inflation pump which can easily inflate the ball within minutes and when not in use you can deflate the ball for easy carrying.
PACKAGE INCLUDES: 1 Pc Yoga Ball and 1 Inflation Air-Pump.

COLOR OPTIONS: Grey, Blue, Red, Purple, and Pink
SIZE OPTIONS: Diameter of 55cm, 65cm, and 75cm; available in all 5 colors.