Adjustable Ankle/Wrist Weight (Pair)
Rs. 1,499.00
Rs. 3,000.00
-51% OFF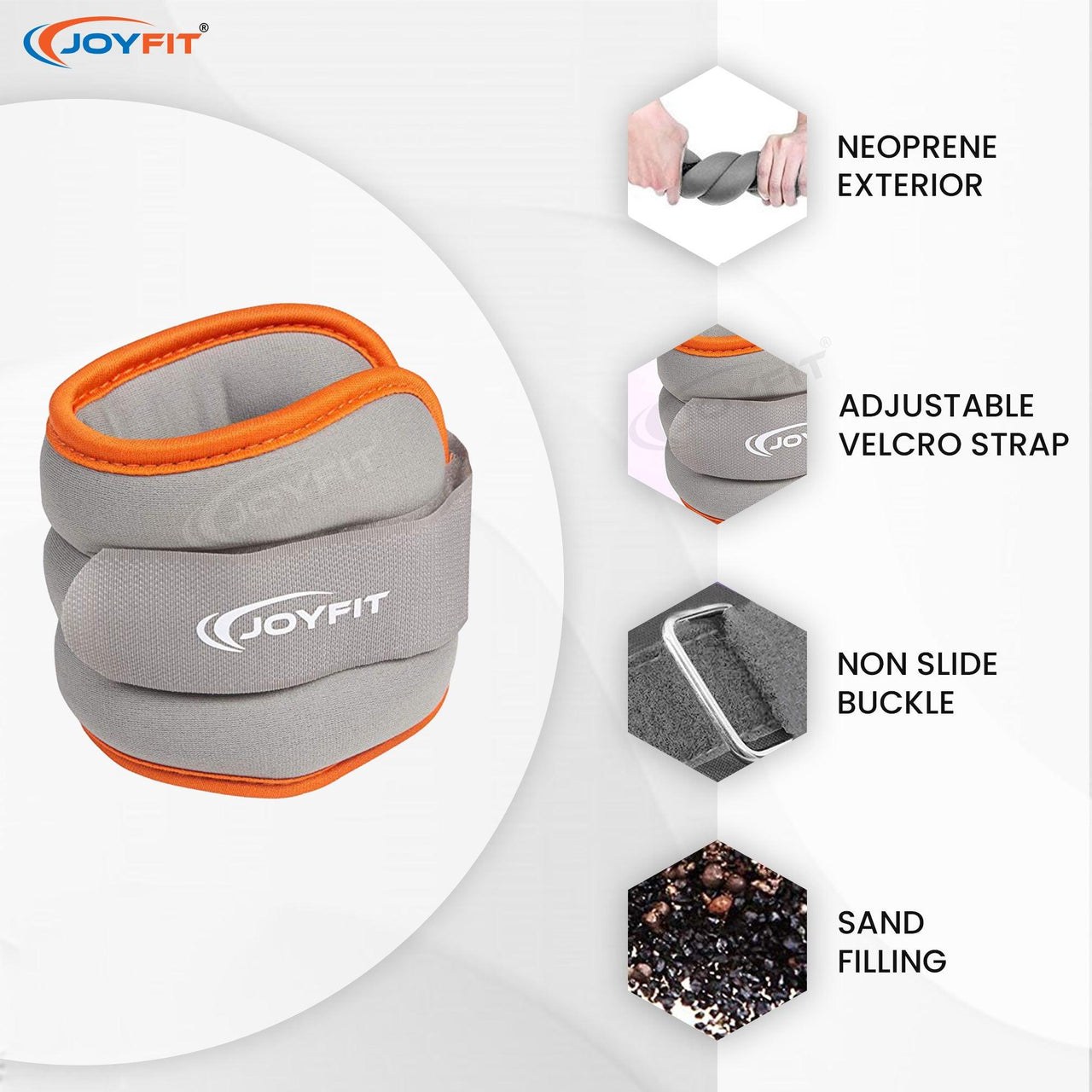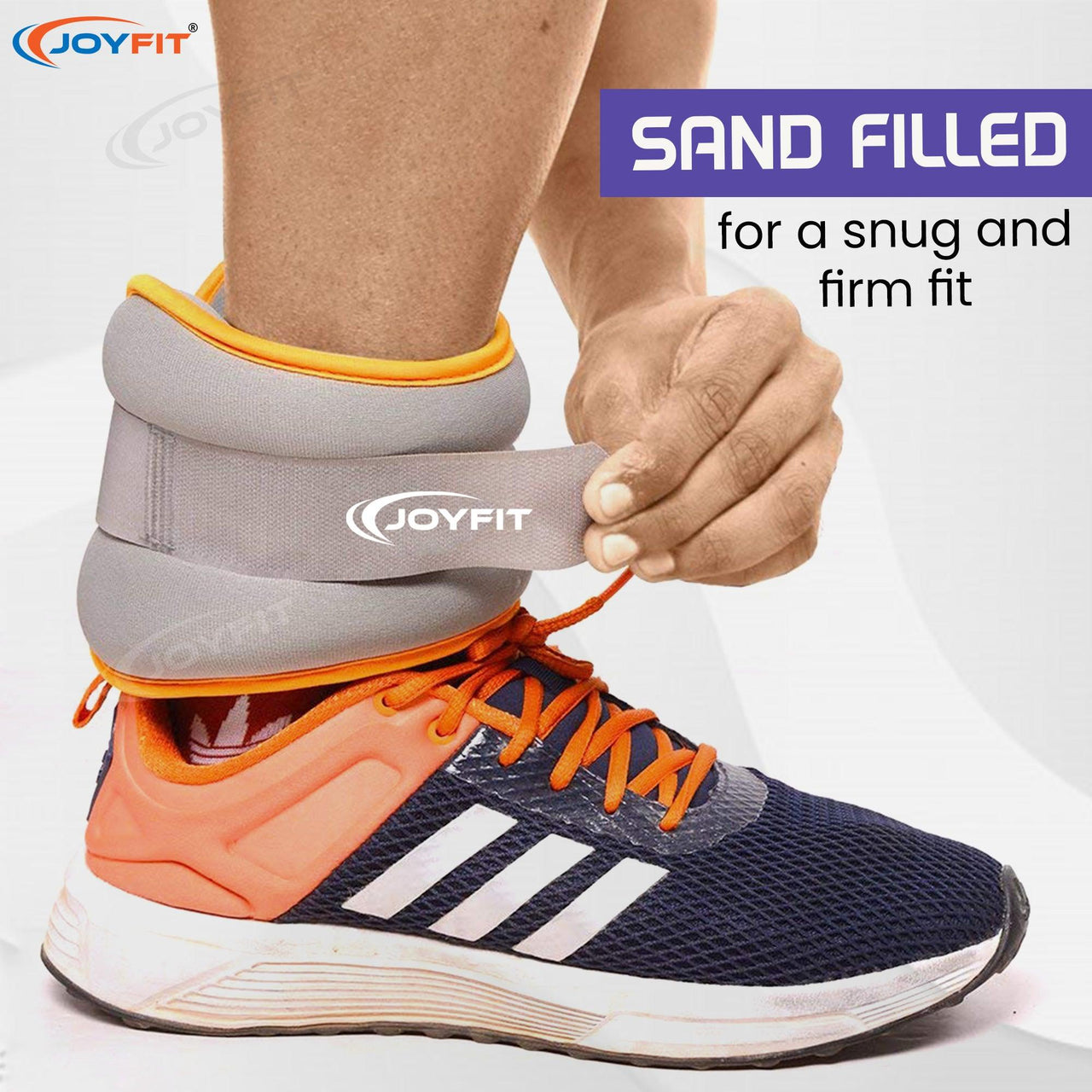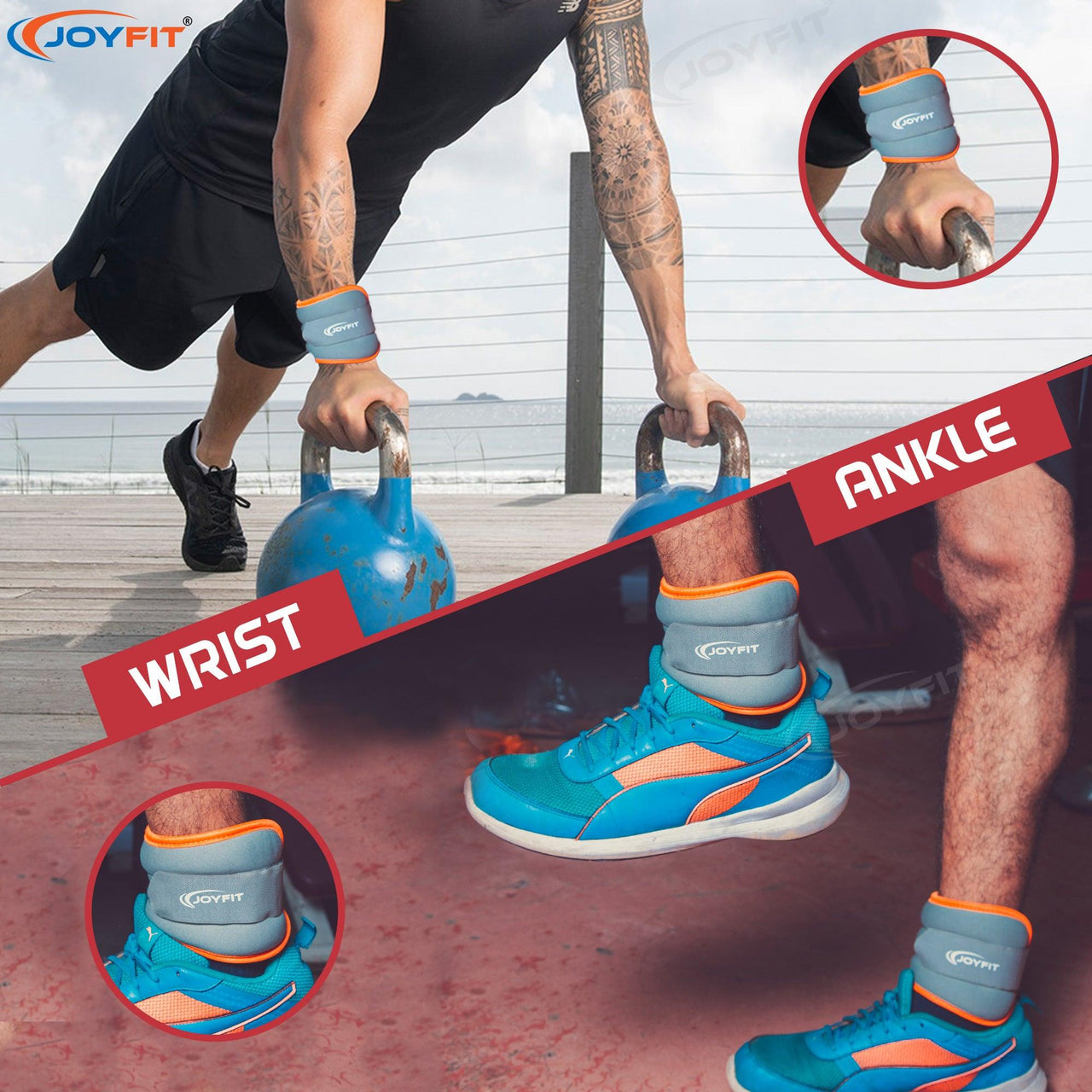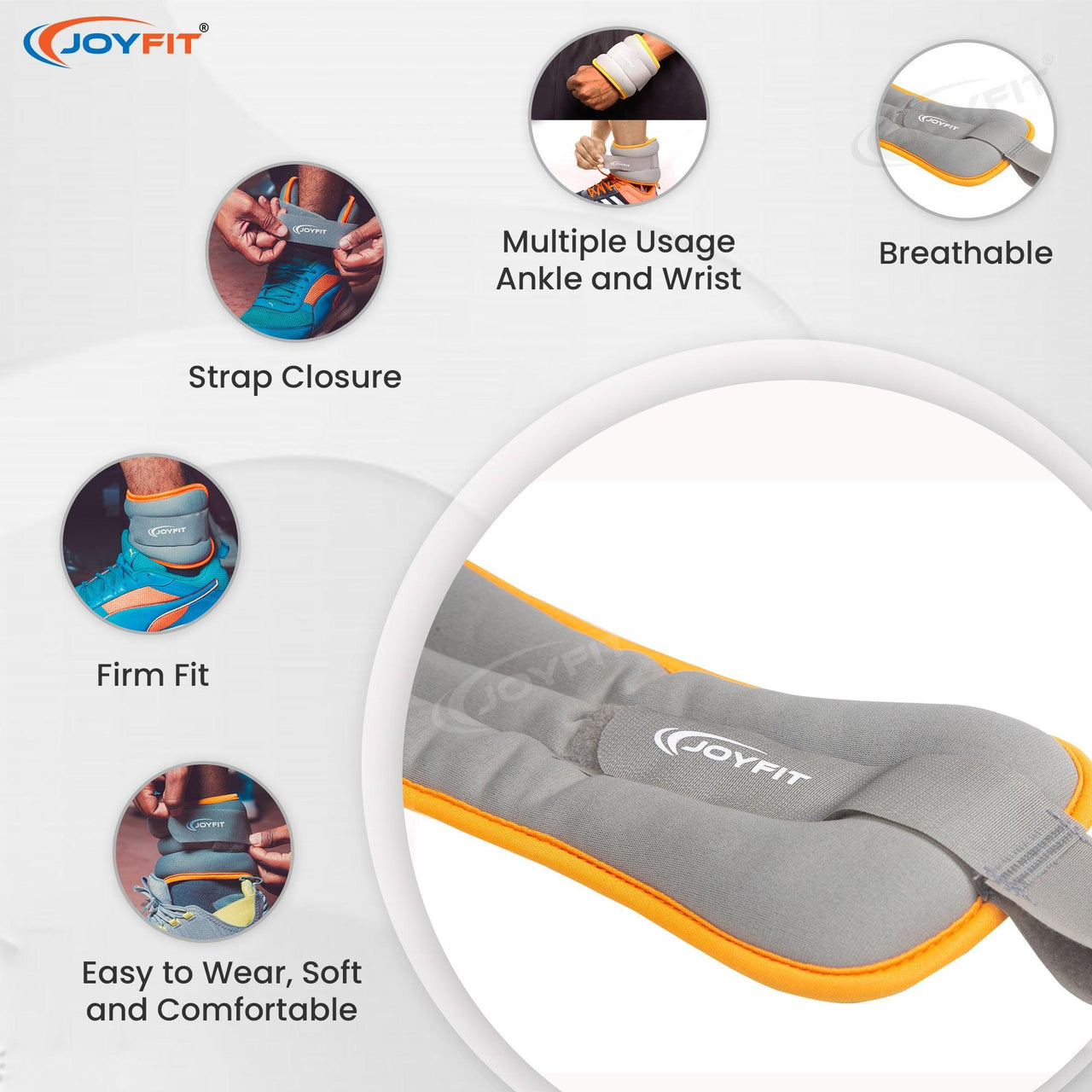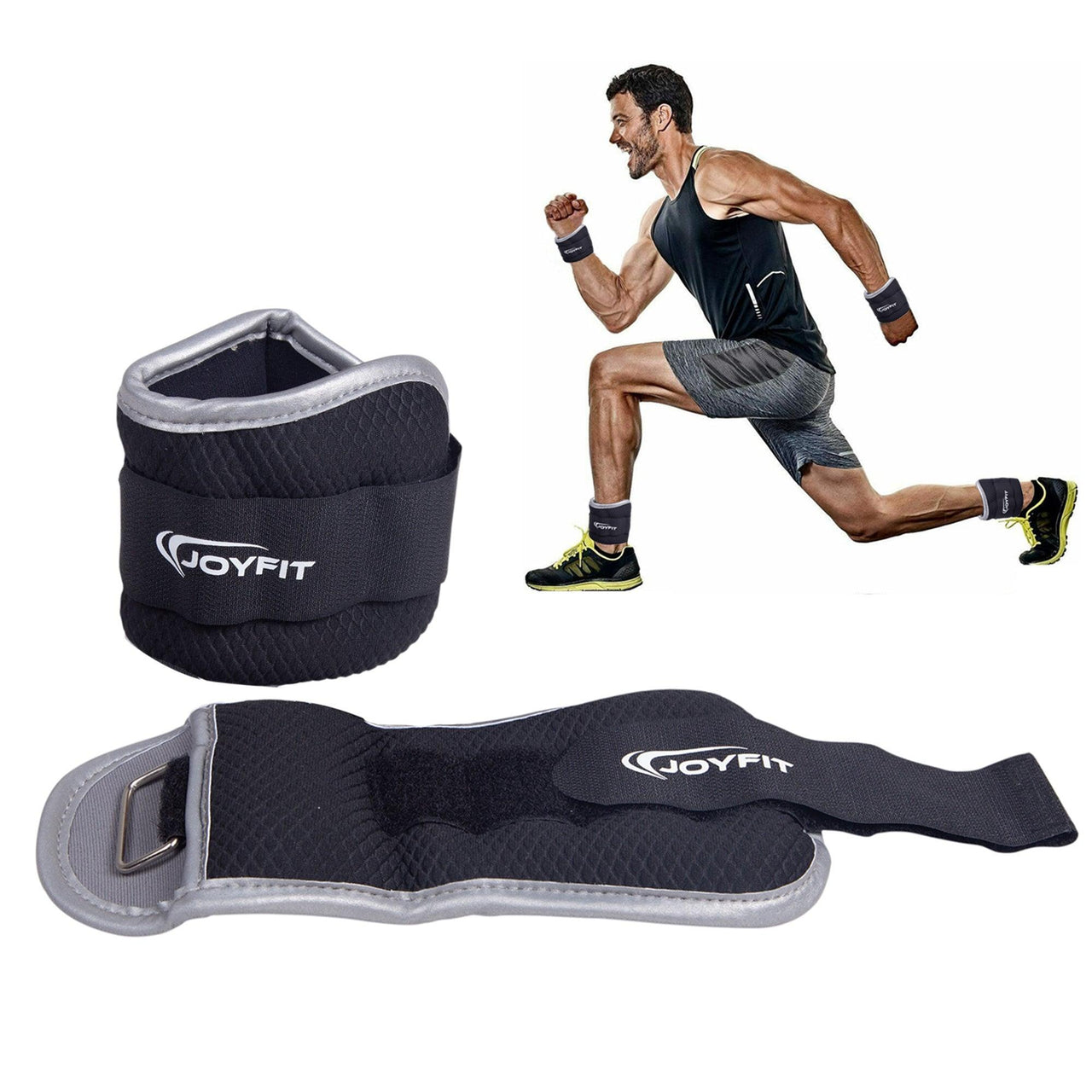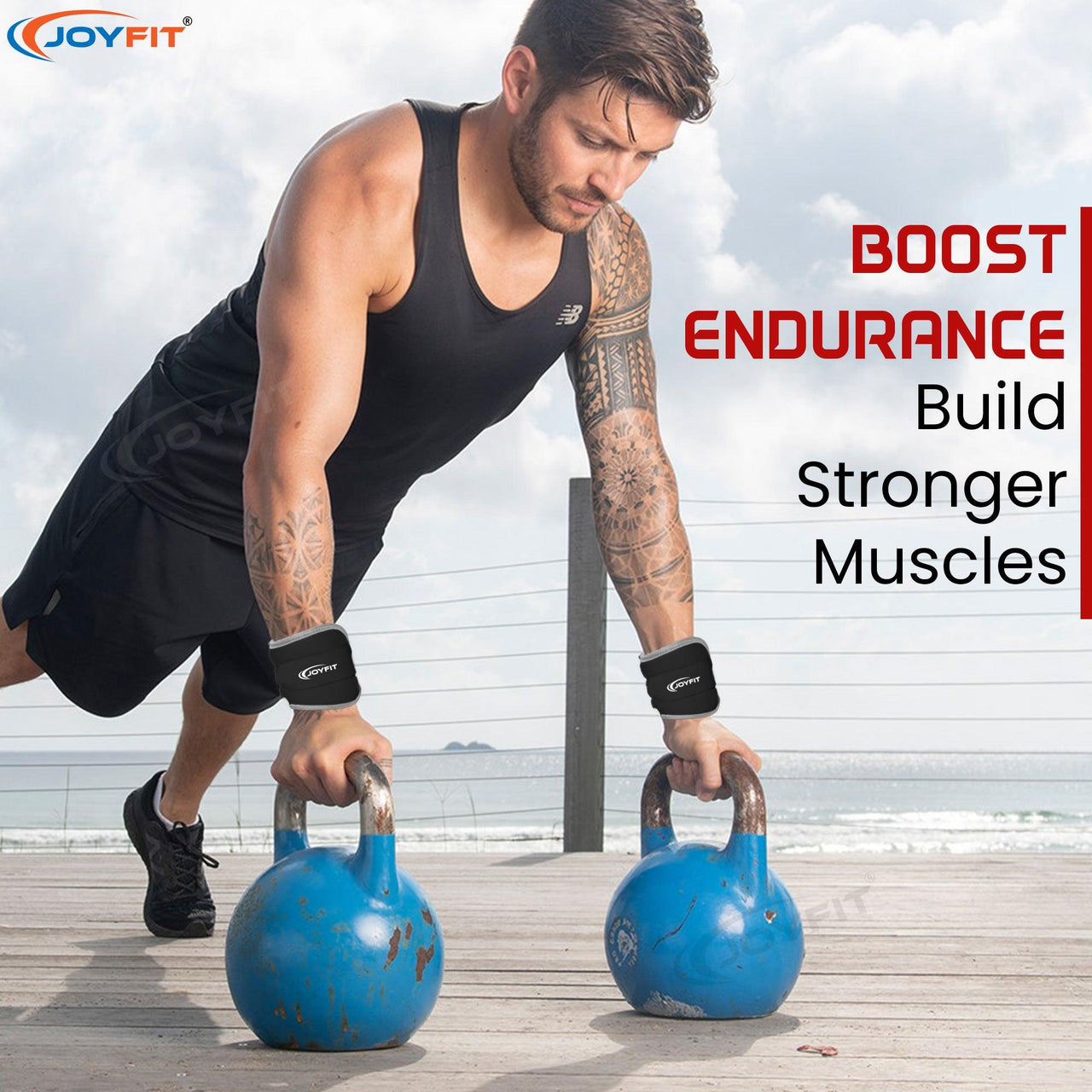 Adjustable Ankle Weights, Wrist Weight for Strength Training (Pair)
Ankle weights work over the ankle, specifically around the Achilles' tendon and lower shin. These weights add weight to the ankle helping the muscles to work harder by increasing the production of energy in the body. Ankle weights can also be used as wrist weights and can be used to add resistance to a variety of workouts including jogging, gymnastics, aerobics, swimming, gym workouts & other fitness activities. The Ankle/Wrist Weight is available in 2 variants- Black(0.5 kg and 1 kg) and Grey(0.5 kg and 1 kg).
Specifications
High-quality build up-

The premium quality neoprene material protects your skin from abrasion. A secure steel ring and adjustable velcro keeps ankle weights comfortably wrapped and in place during workouts and provides a suitable fit.

Multipurpose-

This Ankle Weight from Joyfit provides

customized fit on ankle/wrist/leg. Ankle Weights are super easy to put on and take off. 

Sturdy Stitches-

Reinforced stitching and sturdy outer rim prevents the iron sand from leaking out while enhancing safety, comfort, and durability.

Middle stitching along the weight ensures even weight distribution during various workouts. 

Usages-

Can be used during activities like home workouts, walking, jogging, core training, cross-training, aerobics, playing sports, etc, depending on where you wear it.

One Size fits all-

Joyfit Ankle weights are 30.5 cm long with 40 cm Strap length and have a widt

h of 12.5 cm which comfortably fit around the ankle while performing workouts.

Perfect Resistance to your Workouts-

Increases resistance of the ankles and wrist which helps in better and intense workout sessions. 

Available in 2 variants-

Black(0.5 kg and 1 kg) and Grey(0.5 kg and 1 kg).
PACKAGE CONSISTS OF: Pair of Ankle Weights

Previous Product
Next Product