Detachable Pilates Bar
Rs. 649.00
Rs. 2,000.00
-68% OFF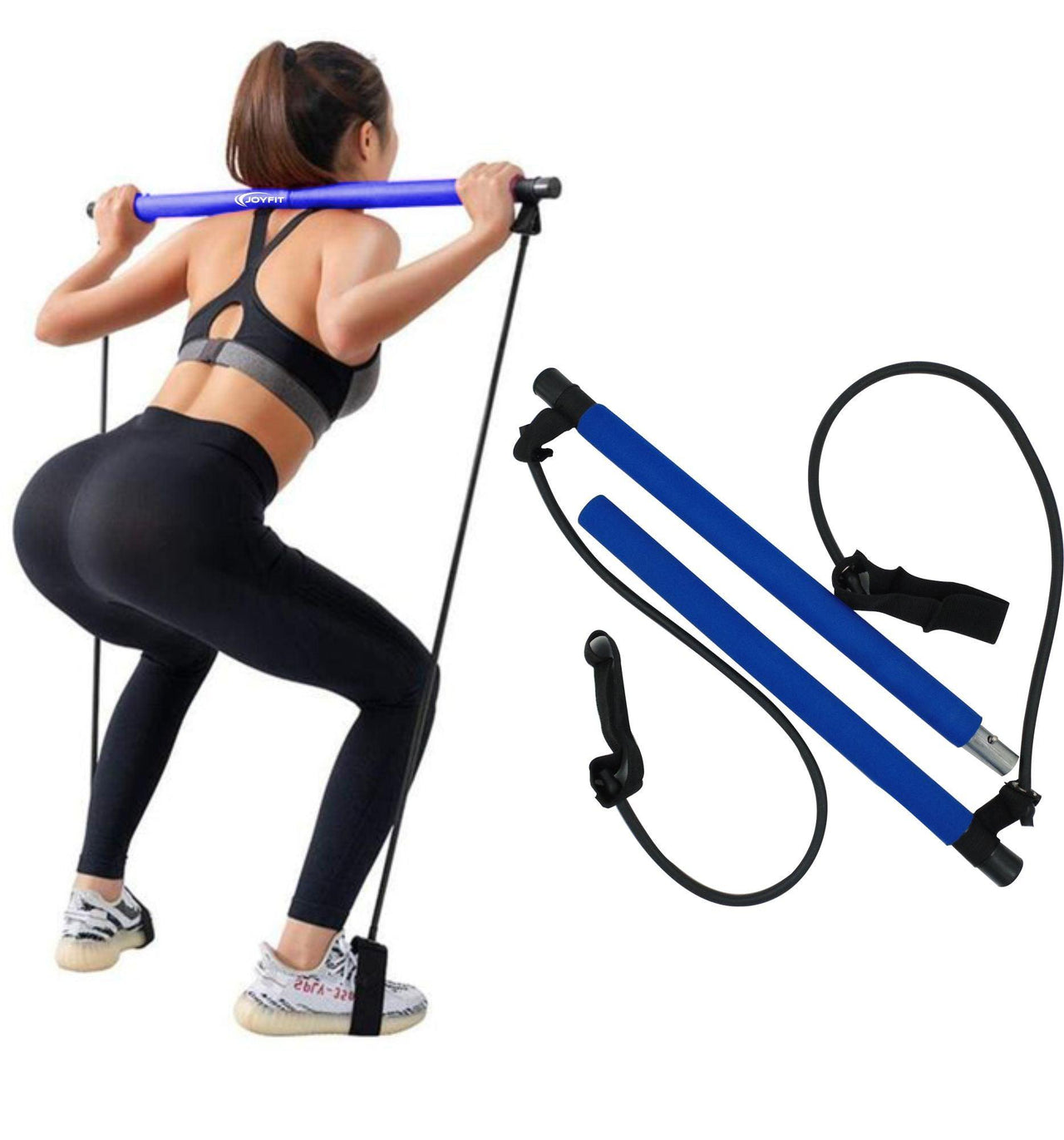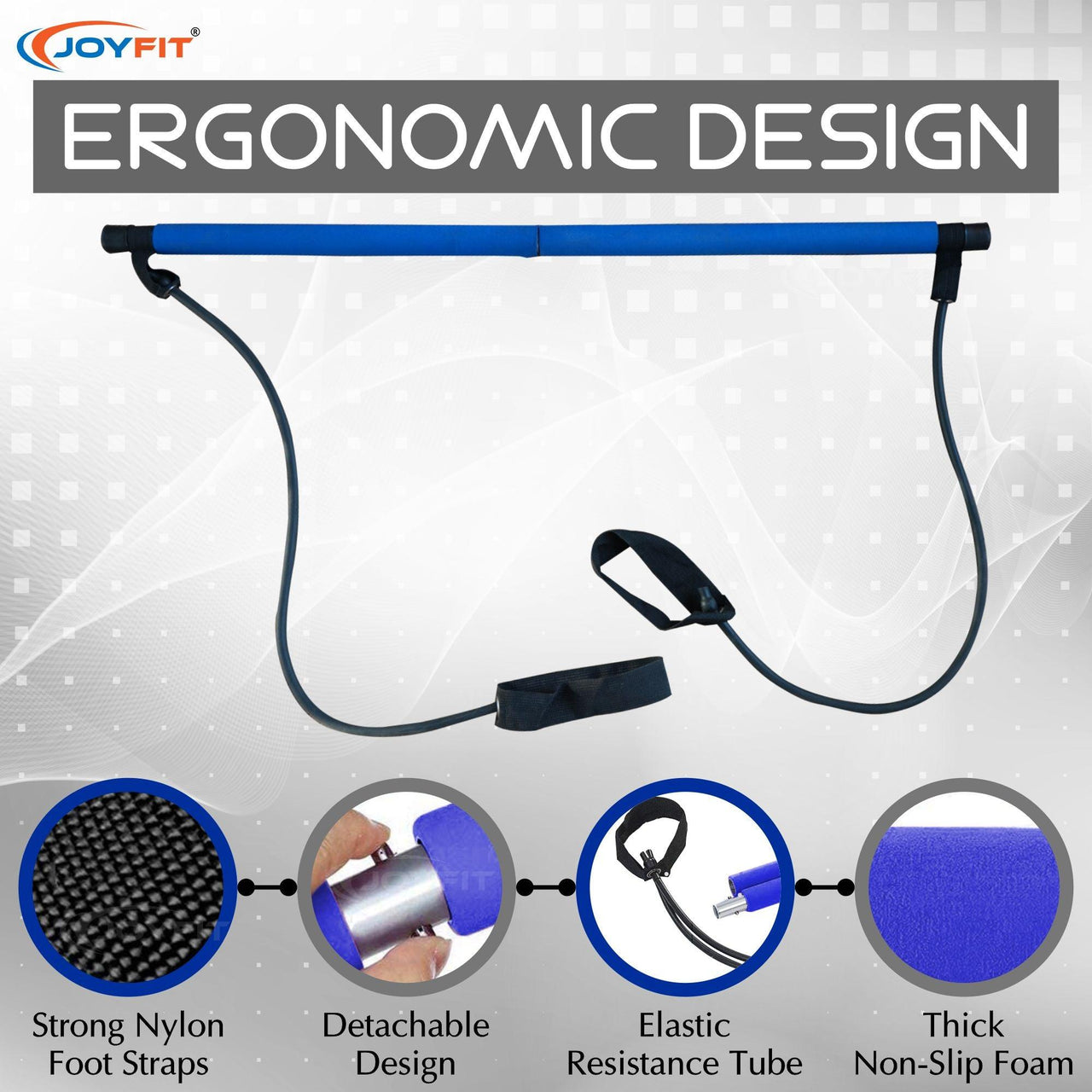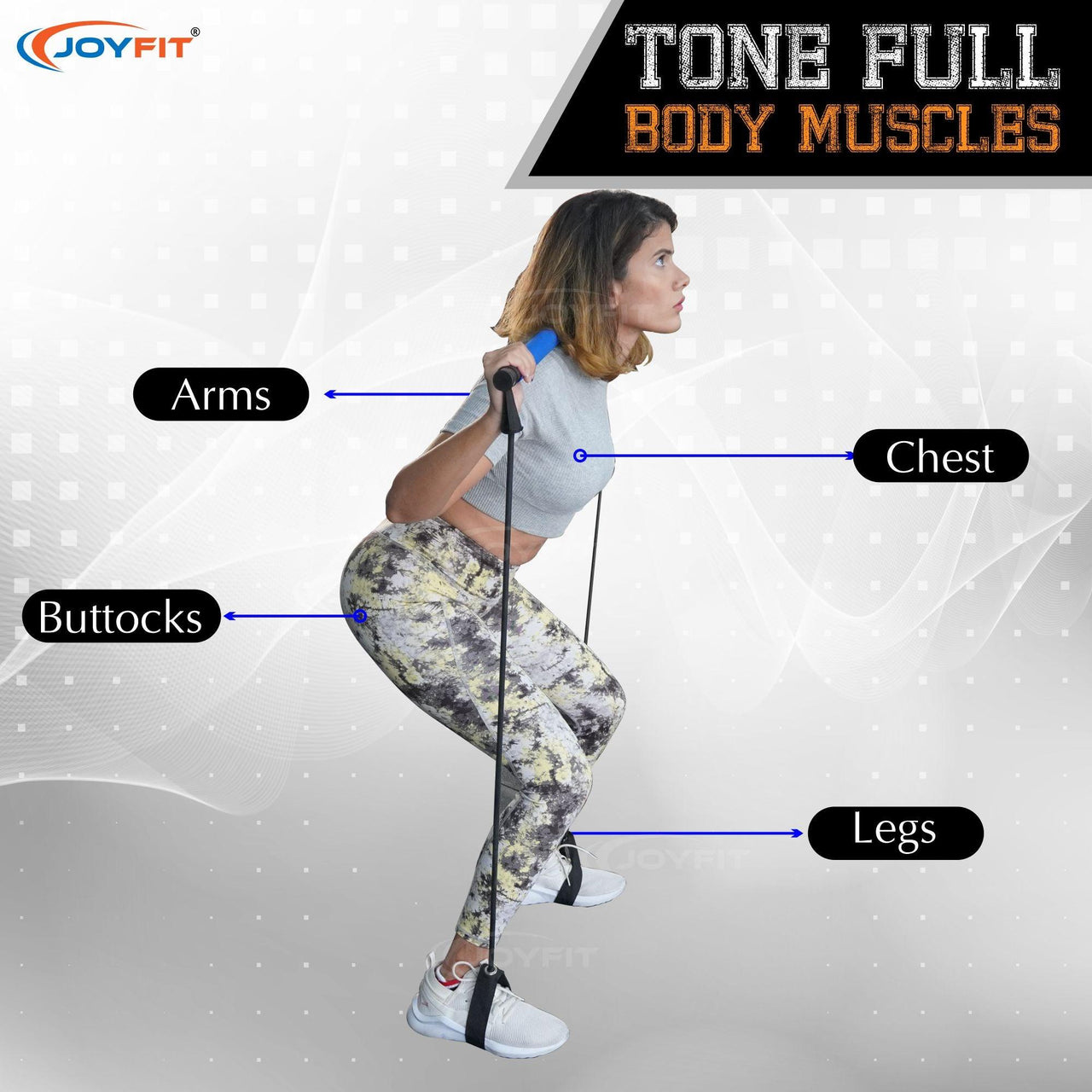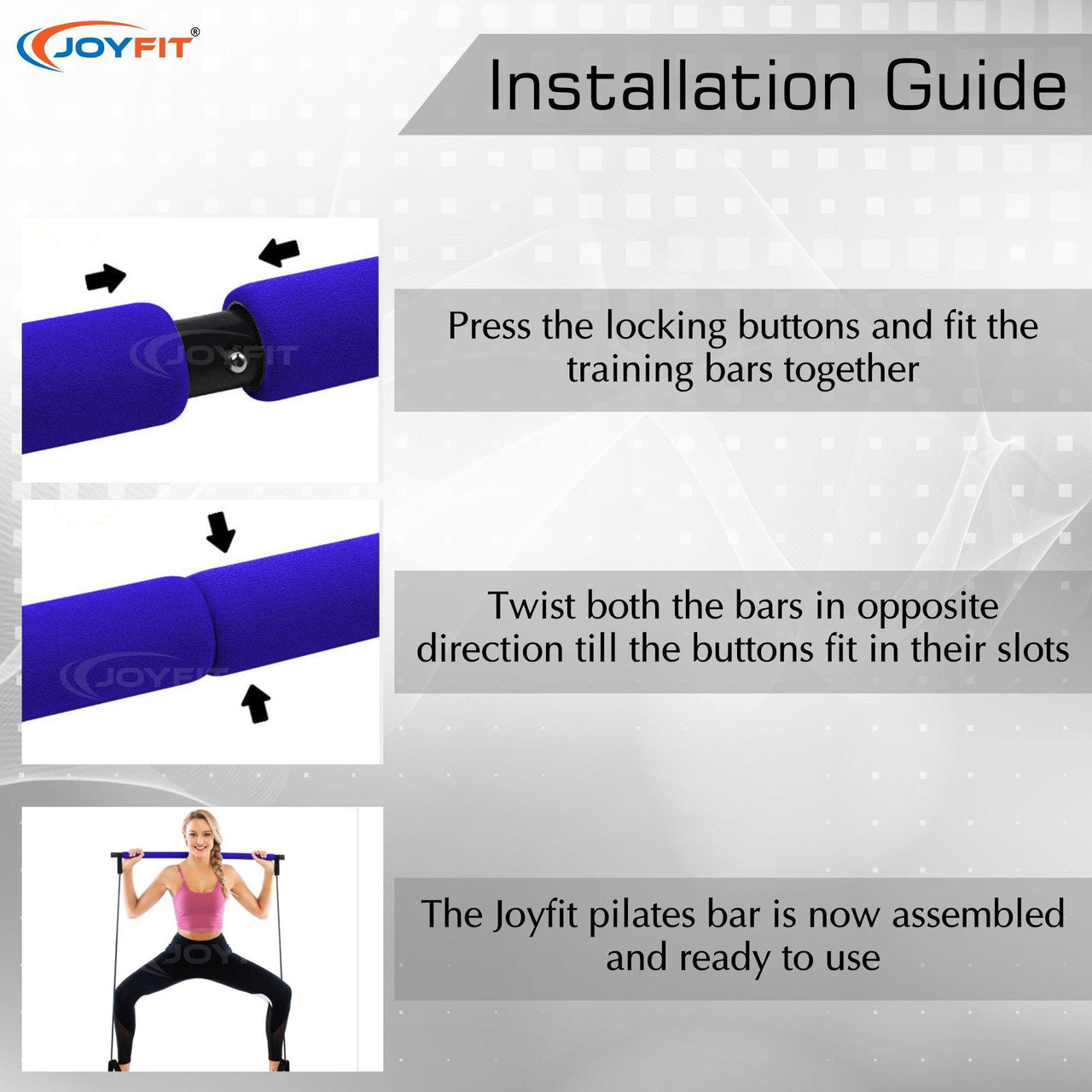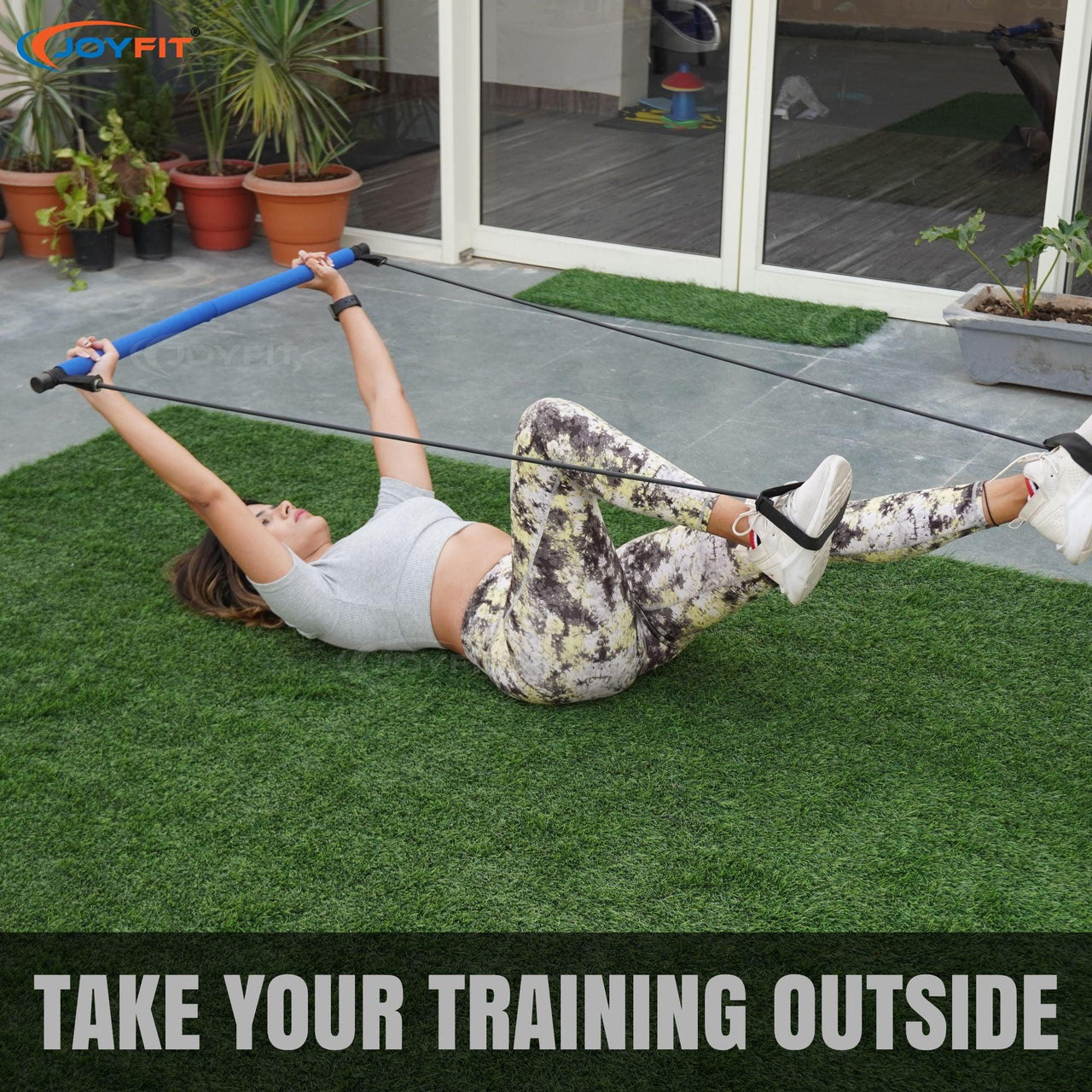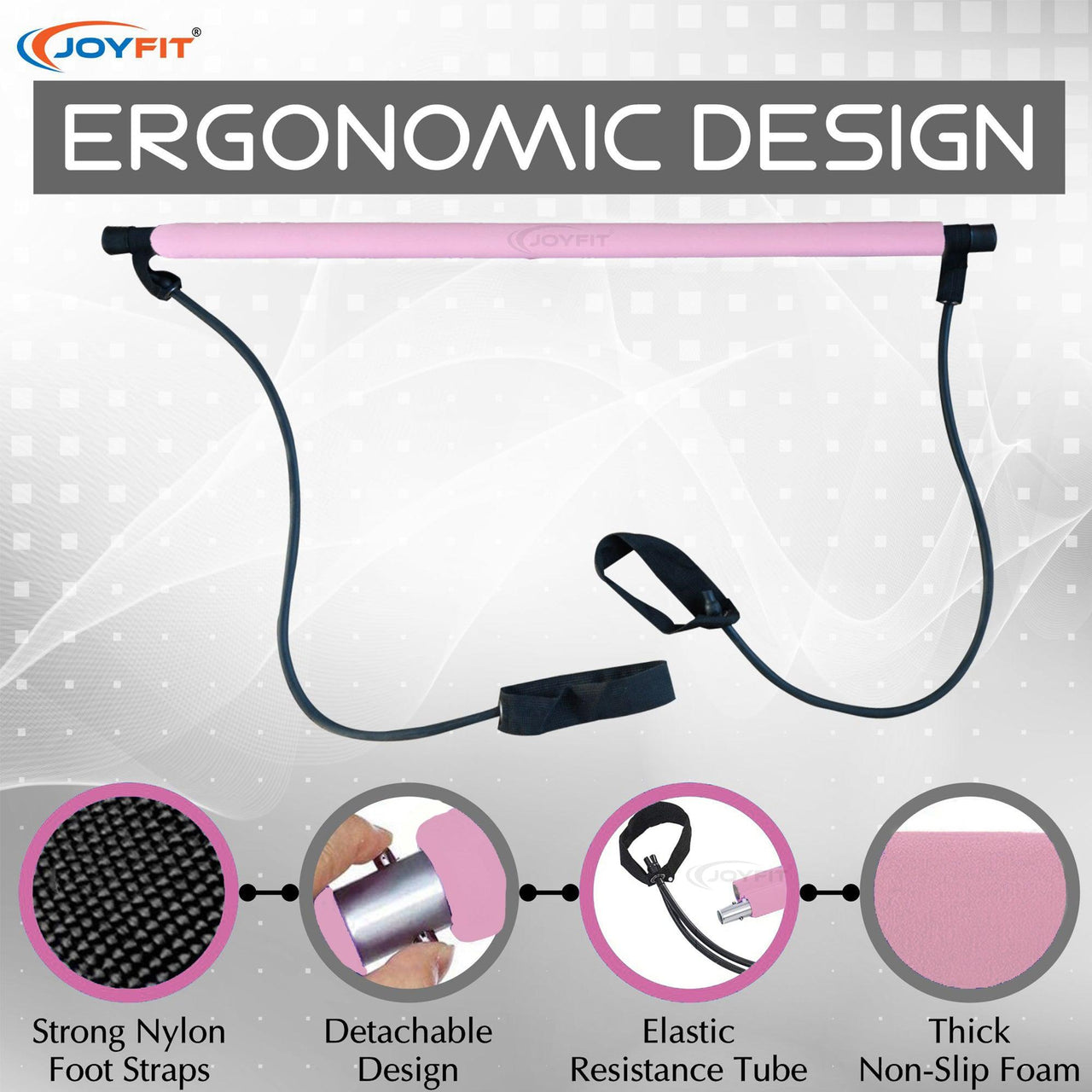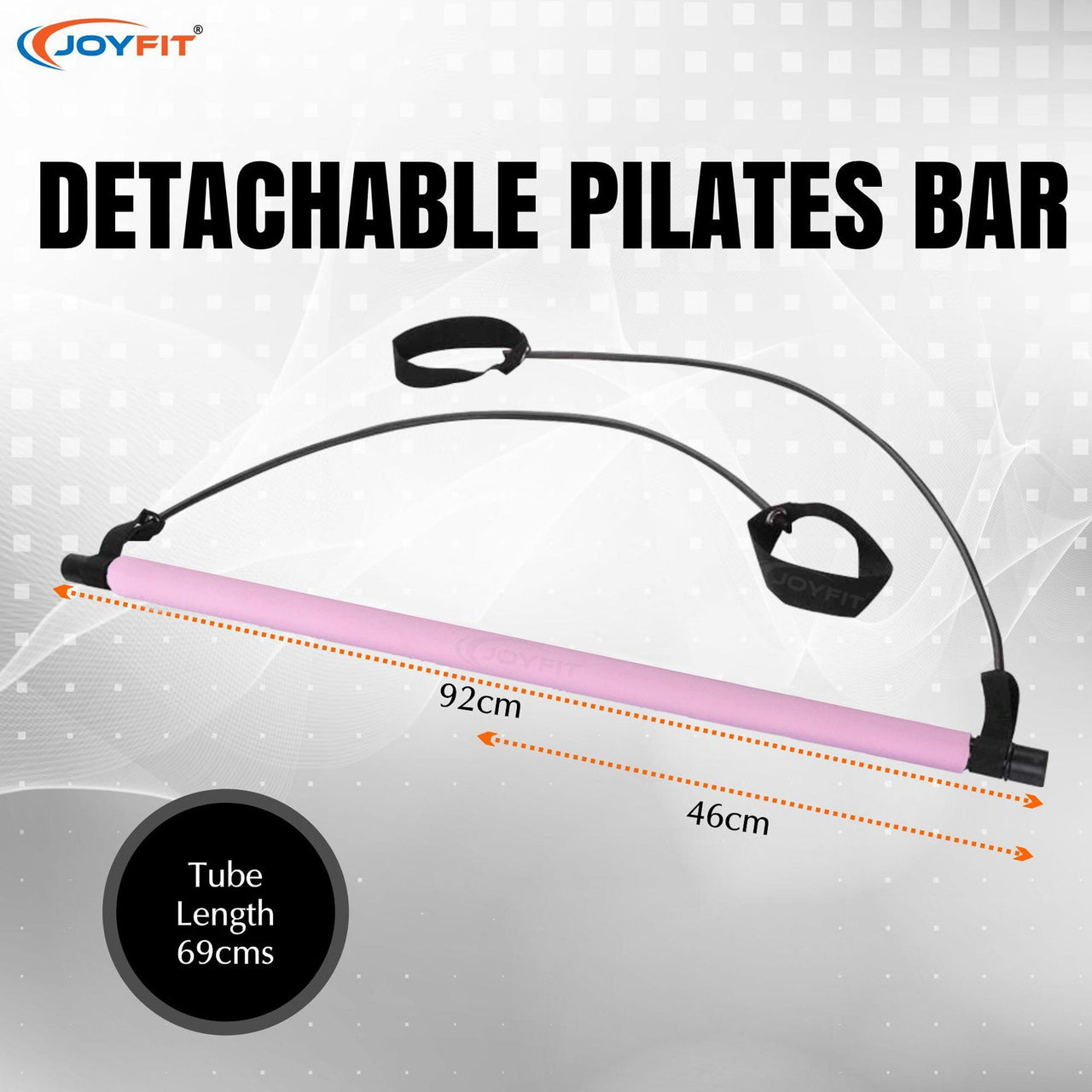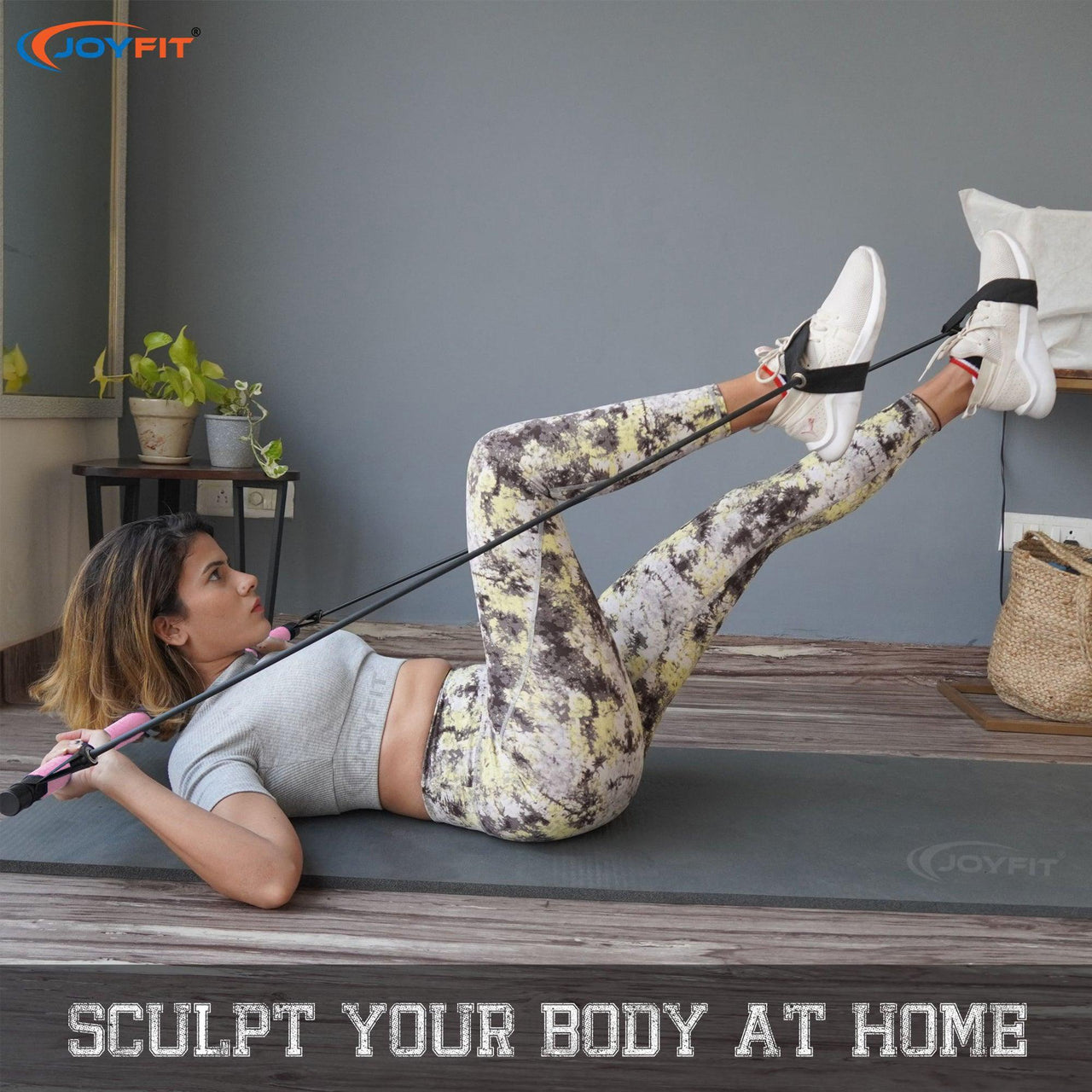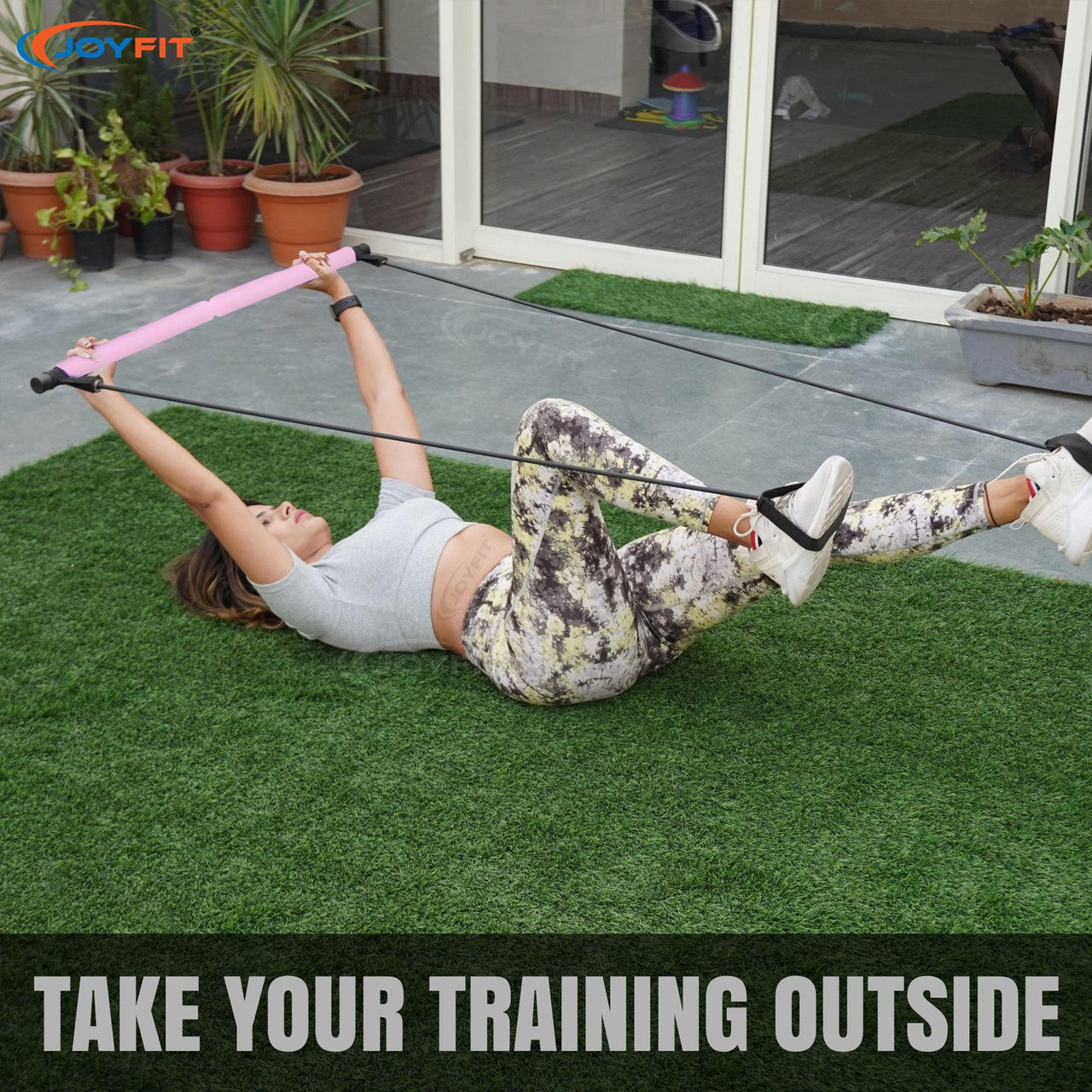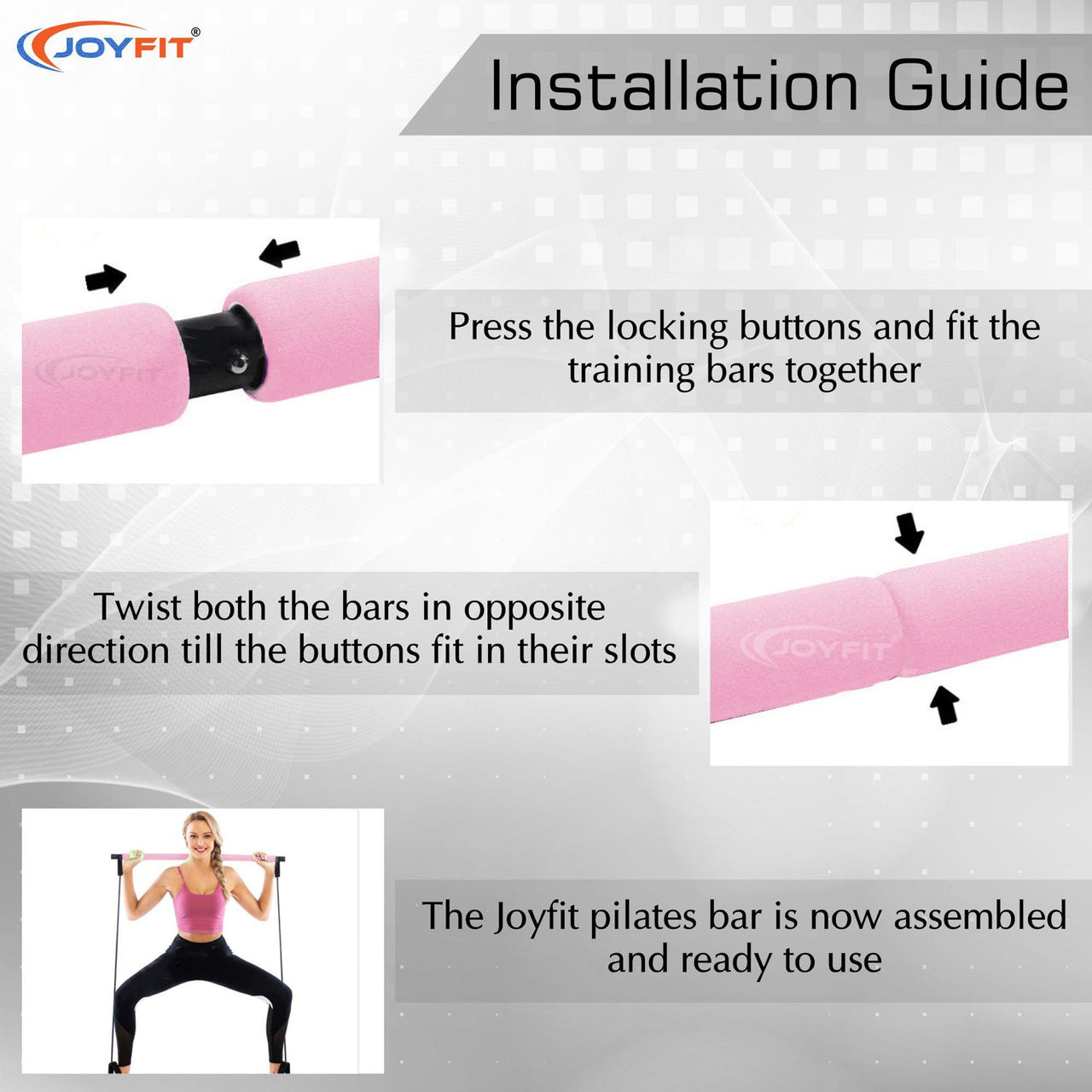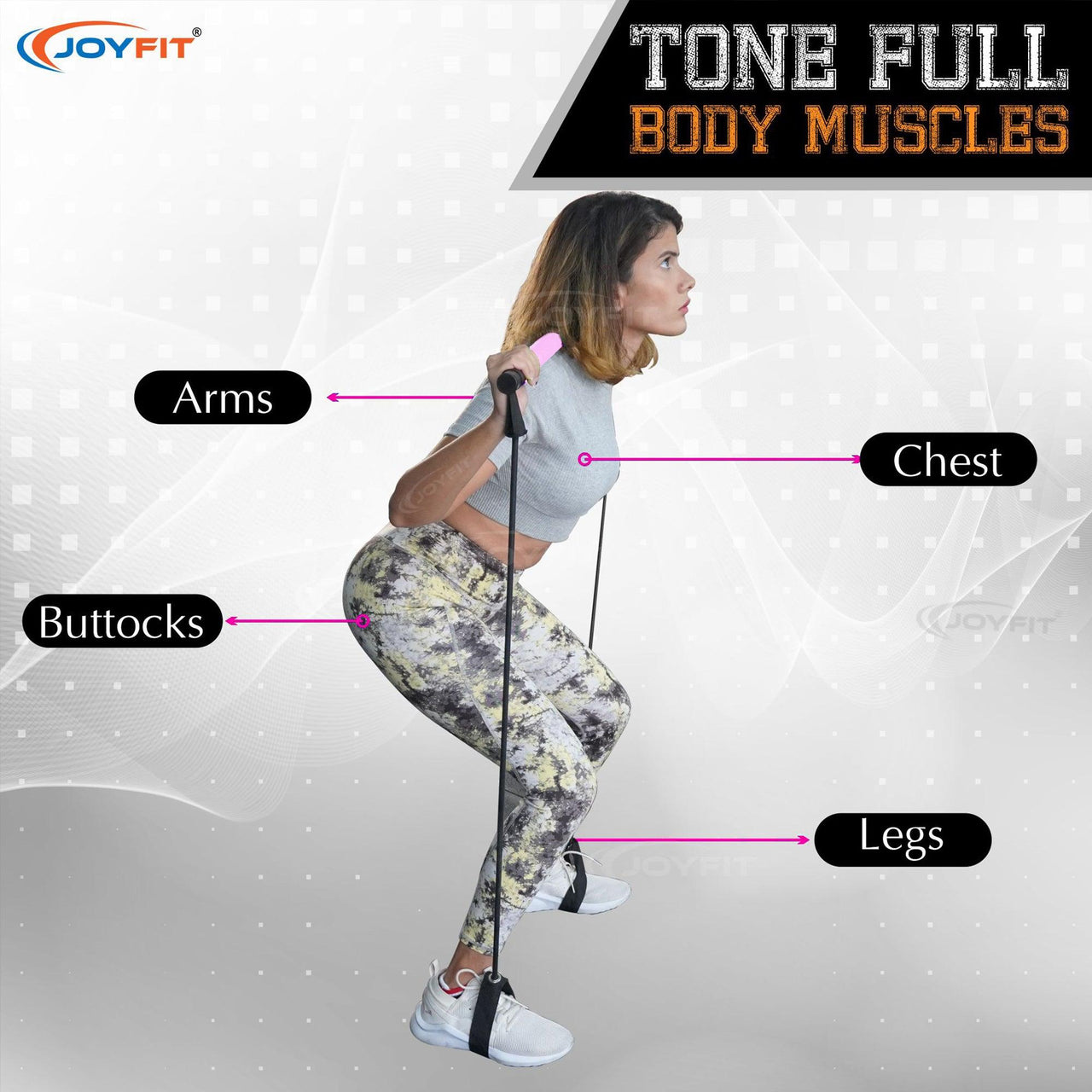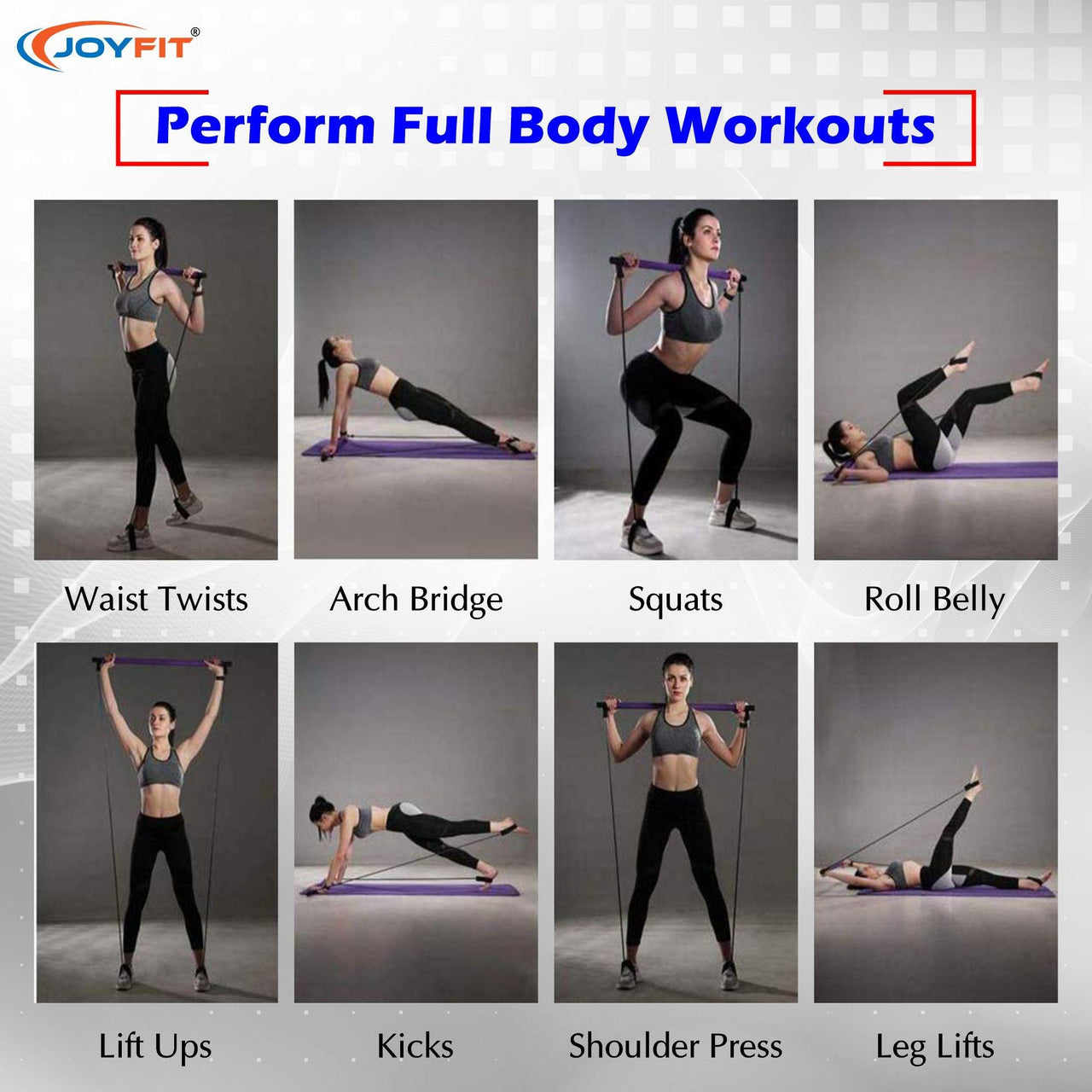 Detachable Pilates Bar with Resistance Tubes
Pilates is a form of low-impact exercise that aims to strengthen muscles while improving postural alignment and flexibility. Pilates moves tend to target the core, although the exercises work other areas of your body as well.
The Joyfit Portable Pilates Bar has wide applications in Pilates, Yoga, Resistance Training, and many other fitness training programs. This detachable and compact Pilates fitness bar is easy to carry and provides a whole-body workout at any place.
Product Specification
Durable and Super Elastic
The Joyfit Pilates Bar kit is built with stainless steel rod wrapped with soft foam. The stainless steel rod provides high strength and durability and the soft foam provides a comfortable grip. The resistance bands are made with high-quality elastic bands that have strong durability and excellent resilience. The foot straps are made with high-quality TPE straps which can support any amount of tension while working out.
Our Pilates Fitness Bar is made with an efficient two-stage detachable design that can be easily set up and detached. The total length of the Joyfit Pilates Bar after assembly is 92 cm. The broad foot loops comfortably fit all adult foot sizes. The thick foam wrapping on the pilates bar helps with easy hold and good grip.
Hit all the major muscle groups and improve strength. Our pilates exercise kit can simulate all major gym exercises and can replace barbell, resistance tube, or twisting machines to perform squats, bench presses, curls, rowing, etc.
Suitable for any Fitness Level
Whether you are a beginner, intermediate, or an expert, the Joyfit Portable Pilates Kit makes your workout experience better through its easy setup and efficient design. It can be used for Yoga, Stretching and even simulates some strength training routines such as Resistance Training in the gym. The Joyfit exercise Pilates Stick can help you achieve your fitness goals easily.
Easy Detachment and Assembly
 The Joyfit Pilates Workout Bar can be easily disassembled into two parts which makes it very compact. You can store the fitness kit with your fitness equipment or carry to the gym. The compact plates bar can easily be carried while traveling and are perfect for workouts on the go. The Easy Assembly of the Joyfit Pilates Bar makes them perfect for both men and women. 
PACKAGE CONSISTS OF: Pilates Bar Set
COLORS AVAILABLE: Pink and Blue
Previous Product

Next Product